Considering retirement in the Golden State? You're not alone. California remains one of the most desired states to retire, thanks in part to its sun-drenched skies, idyllic Mediterranean climate, and abundant natural beauty. While it's true that it's not all sunshine and rainbows in Cali, there are some unfair assumptions about the state that may give some retirees pause.
Read on to learn more about some of the myths about retiring in California and perhaps assuage some of your concerns about living in this beautiful state.
Myth #1: The Taxes Are Too High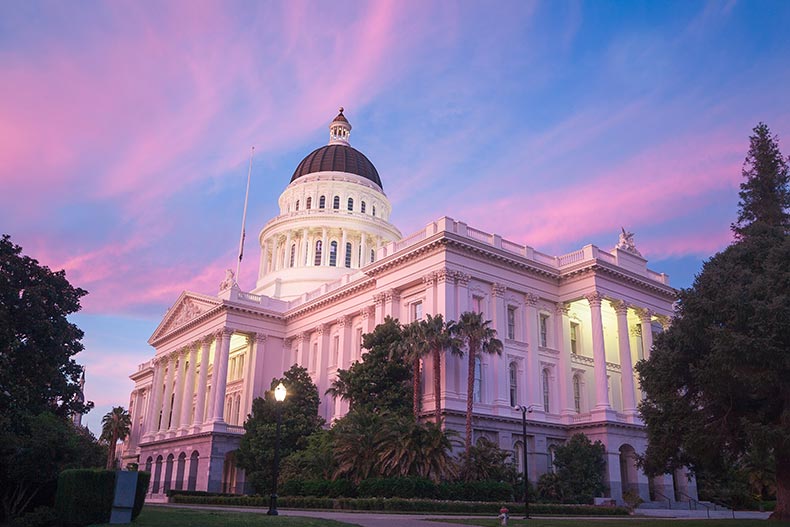 When it comes to tax rates, California gets a bad wrap. The perceptions about tax burdens in California are largely unfounded. In reality, California state and local tax obligations actually fall lower than most states in the U.S. 
While it's true that the very rich—the 1%—pay a high tax rate (13.3%), that rate is only applicable to people making over $1 million annually. The middle and lower class pay 6 – 9.3%, depending on which income bracket they fall in.
If you're considering retirement in California, you should take into consideration what income you'll be relying on. If you don't fall into that 1% of top earners, the Golden State is likely a smart choice. As an added bonus, California doesn't tax Social Security income as some other states do. Also, according to SmartAsset, California's average property tax rate is 0.73%, while the national rate is 1.07%.
With lower-than-average property tax rates and income tax rates, California's high tax myth shouldn't deter active adults who have their sights set on retirement in the Golden State.
Myth #2: The Traffic Is a Nightmare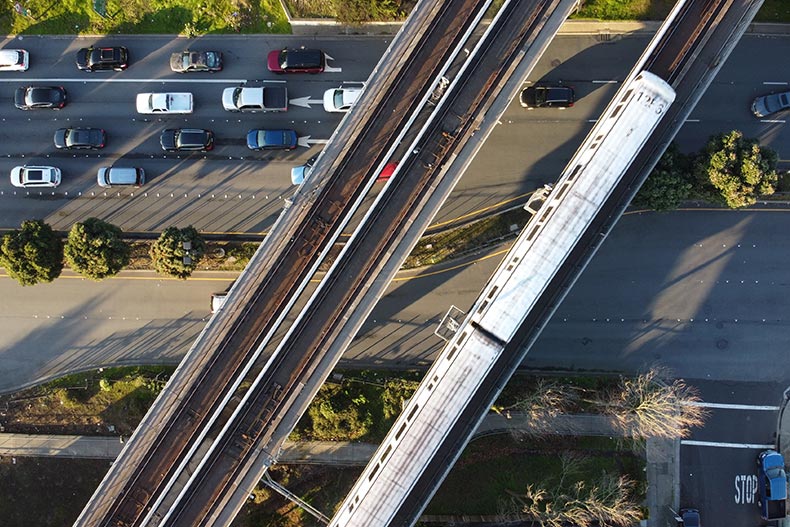 Los Angeles is infamous for its constantly congested freeways, and the Bay Area/Silicon Valley rush hours aren't for the faint of heart. However, outside of these major metro areas, traffic and congestion isn't as bad as one might assume. 
California helps to alleviate congestion with a wide range of public transportation options, such as the Bay Area Rapid Transit train system (BART) and Southern California's Metrolink train. Amtrak trains, suburban buses, and a huge network of Uber and Lyft drivers throughout the state also make getting around fairly effortless.
A high-speed rail connecting Northern and Southern California is currently planned for construction in the coming years, making travel across the state a quick, seamless trip. From San Francisco to Santa Monica in just a few hours? Sounds like a fun day in the life of a retiree.
Myth #3: Only the Very Wealthy Can Afford the Cost of Living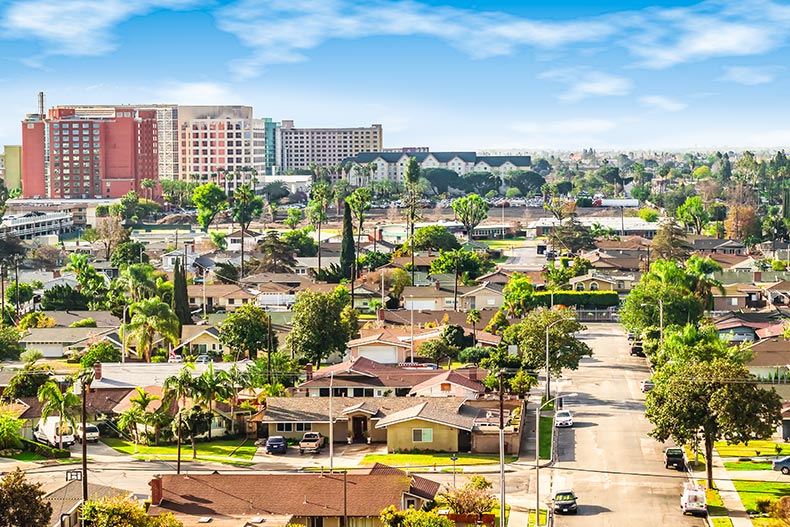 Similar to taxes, the cost of living in California isn't as high as many might think. While residents of larger cities will usually pay more for essentials such as gas and groceries, more rural and suburban areas offer a rather affordable cost of living. When you take housing prices out of the equation, California's cost of living is actually lower than some other states. Health care rates are especially lower than average, according to Sperling's Best Places.
When it comes to groceries, California offers some of the most affordable and freshest produce in the country, thanks to its huge agricultural abundance. The state grows over a third of the country's vegetables and two-thirds of the country's fruits and nuts. The variety, value, and quality of healthy food available is an attractive draw.
Myth #4: The Whole State Is Too Liberal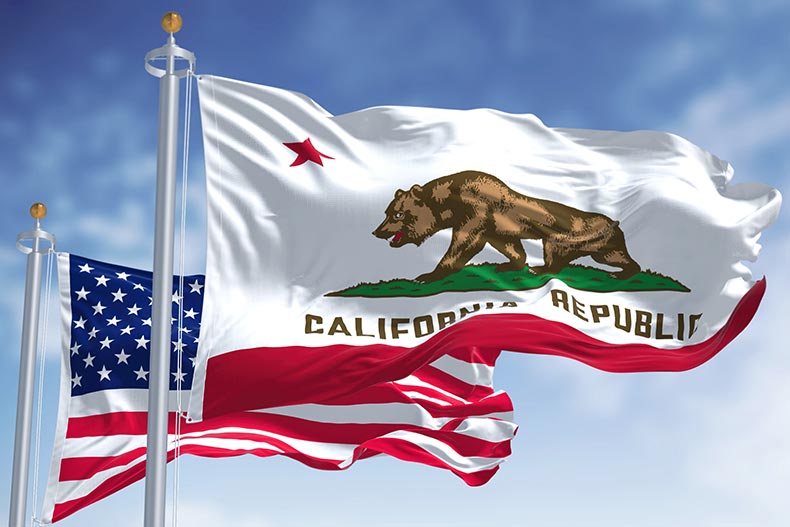 As a whole, California is often rumored to be "too liberal" or left-leaning, and it's a common practice to seek out communities, neighborhoods, and friendships whose values are close to your own. While California has voted Democratic in every presidential election since 1992, it's unfair to label the entire state as liberal-leaning because there are many counties in the state that consistently vote conservative.
Many California voters who identify with the GOP can be found in the very northern part of the state and along much of the California/Nevada border. The middle inland areas of Tulare and Inyo County have a majority of Republican voters, along with Kern County. In general, retirees looking for like-minded neighbors will find a high percentage of Democratic voters in coastal counties and big cities.
However, not all coastal cities take a liberal stance. Huntington Beach in Orange County sees a nearly even split of Republicans and Democrats. Orange County has historically leaned right, and only in recent years has it seen a very slight increase in Democrats over Republicans.
Myth #5: There Are Too Many Natural Disasters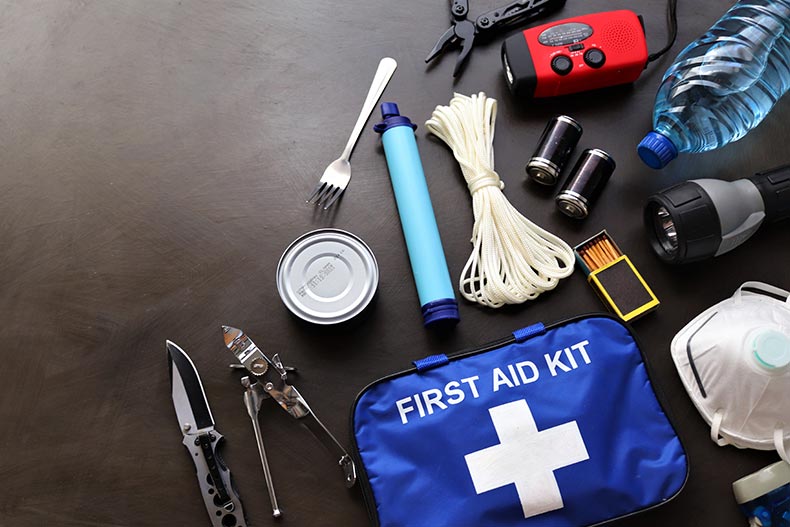 When people mention California, many automatically think of earthquakes. While California earthquakes can be nerve-wracking, they aren't nearly as devastating or frequent as people make them out to be.
California is prone to earthquakes because it lies on the San Andreas Fault, which extends about 800 miles along the state. Each year, California has hundreds to thousands of earthquakes, but many of these are imperceptible to humans. Generally, the state only suffers two earthquakes a year that are big enough to do any structural damage, and these typically need to be a magnitude 5.5 or higher. (For reference, the 1989 Loma Prieta Earthquake was a magnitude 6.9, which is significantly higher on the Richter Scale.) 
So while it's no myth that California sees a large number of earthquakes, most of these tiny tremors aren't big enough to even shake a chandelier.
Myth #6: Home Prices Are Too Expensive
With its median home price in the low $800s, it's undeniable that California has one of the most expensive housing markets in the country, but there are plenty of surprisingly affordable areas in the state, especially away from the coast. Generally speaking, the closer you get to the coast and to bigger metropolitan areas such as Silicon Valley, Los Angeles, and San Francisco, the more expensive housing becomes. 
However, retirees can find plenty of affordable homes away from those more expensive urban areas. Take a look at SoCal's Inland Empire, where there are some beautiful 55+ communities selling homes starting in the low $200s, and NorCal's Sacramento Area, which boasts 55+ communities selling homes from the low $300s.
Other affordable areas in California to consider include Redding, which is popular among retirees, as well as Indio and Palm Desert, known for their warm weather and resort lifestyle. These affordable areas offer homes starting in the $300s—a resonable price tag in any state.
55places Can Help With Your California Home Search
Still on the fence or ready to take the next step? Either way, 55places can help! Contact us today and we'll connect you with one of our real estate experts. They'll help you find your dream home in the perfect sunny California community so you can start making to most of your retirement years.