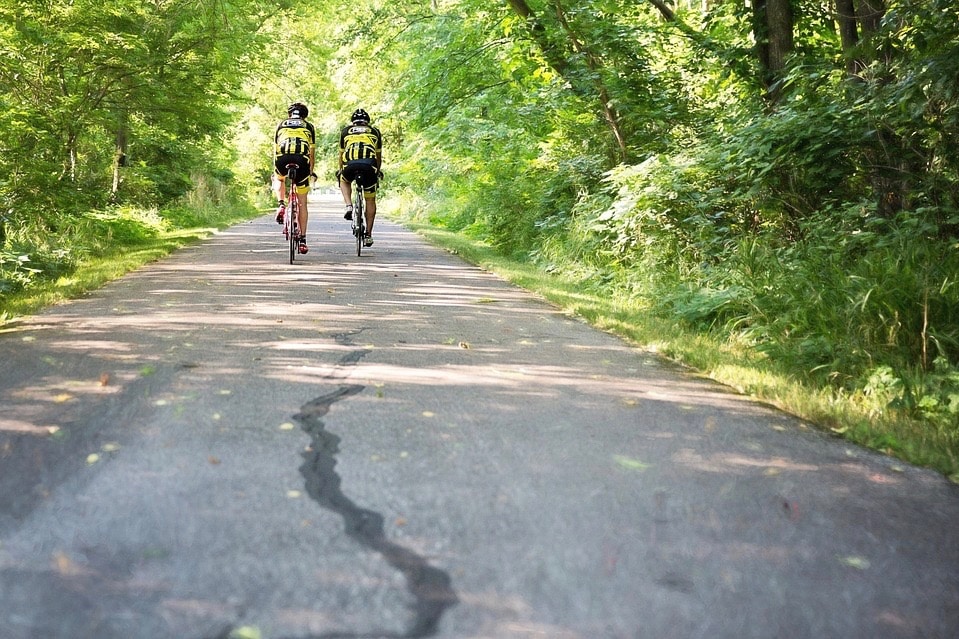 Today's Baby Boomers are more active than ever so it's no surprise to see them searching for an ideal retirement destination that caters to their vibrant lifestyle. According to data from the National Household Travel Survey, biking rates among people between the ages of 60 and 79 are on the rise. Not only is getting around on two wheels better for the environment, it's also a healthier and affordable option for many retirees. With more retirees ditching their cars and replacing them with bicycles, their search for a retirement destination gets trickier.
Luckily, there are plenty of cities across the country implementing better bicycle infrastructures to meet the growing demand of the biking population, which includes active adults. Some of these great cycling cities not only offer miles of designated bike lanes, bicycle-sharing programs, and facilities, but they are also perfect for Boomers seeking a safe and active retirement location. So if you're ready to get rid of your four-wheel vehicle, then hop on a bicycle to cruise through these bike-friendly retirement destinations.
Chicago earned the top spot on the 50 Best Bike Cities by Bicycling for its proposed 50 miles of bikeways that would be separated from vehicle traffic, making it the first major U.S. city to have a downtown network of protected bike lanes for riders. The city already offers 170 miles of on-street shared bike lanes as well as the scenic 18.5-mile trail that winds along Lakeshore Drive and provides beautiful views of the city's skyline and beaches of Lake Michigan. In addition to new and improved bike lanes, Divvy unveiled a new program called Divvy For Everyone that will make bike-sharing memberships accessible for low-income residents.
With 350 miles of bike-friendly street lanes and paths, it's no surprise to see Portland on this list. Bike riding around Portland continues to increase thanks to the city's bike-friendly improvements such as the opening of Tilikum Crossing, a bridge that carries pedestrians, bike riders, trains, and buses. The city has also invested more than $600 million to expand its bicycle infrastructure to include 1,000 miles of bike lanes by 2030. Portland's vibrant bike culture also establishes the city as a leading bike town with events like Pedalpalooza and Sunday Parkways.
Not only is Boulder known for its beautiful parks and green spaces, but also for its bike-friendliness. The city has more than 300 miles of bike paths, some of which are separated from streets that make it safer for bikers to ride on. With so many bike lanes and paths throughout the city, bikers can avoid traffic and get around town faster than driving a car.
This college town is known for having a large biking population due to its massive off-street trail network as well as 200 miles of biking and hiking trails throughout the city. Although the city is still in the process of modernizing its bicycle infrastructures for safer bike paths, it is making some improvements.
In 2017, the city will complete a one-mile section of the Capital City State trail that will connect trails from Madison to Milwaukee as well as a 2.5-mile extension of the trail south of Madison that will connect to nearby parks, a bridge, and boardwalk across Lake Waubesa. B-cycle bike sharing programs, bike groups, and Madison's bike month events also enhance the city's cycling culture.
Nestled along the base of the Rocky Mountains, Denver offers more than 300 miles of dedicated off-road bike trails for urban riders as well as scenic routes along the South Platte riverfront or the Cherry Creek Bike Path. The city's bike-friendly initiatives also aim to improve protected bike lanes in Denver's downtown area where ridership is the highest.
Denver also continues to invest in improving its bike infrastructure and facilities by renovating seven acres of unused park space to develop Ruby Hill Mountain Bike Park, which includes a two-mile trail, a slopestyle course, and dirt jumps. Denver also has a 700 B-cycle bike-sharing program that allows riders to get outdoors and explore the city.
Minneapolis became a bike-friendly city thanks to its abandoned railways from the early 1990s and 2000s that provided the foundation for an intricate bike path network. Today, this bike-friendly town has a high rate of urban cyclists and offers 40 miles of bike boulevards that cut through various neighborhoods. In 2015, the city received funding to build an additional 30-mile network of protected bike lanes at its three major downtown corridors. The city's bike-sharing program, Nice Ride, has more than 60 kiosks that make it accessible for everyone to enjoy a ride around town.
The Emerald City's bicycle-friendly atmosphere continues to expand and grow with its cycling infrastructure. Seattle plans to have more than 470 miles of new and improved bike lanes by 2017. In the meantime, riders can enjoy scenic bike routes like the Classic Loop, which consists of 15 miles of majestic views from Pike Place Market to Puget Sound.