Denver is a beautiful city that offers its residents the convenience of urban living with the stunning backdrop of the great outdoors. You can spend as much time as you want sampling all that this Colorado city has to offer, knowing all the while that nature is right at your fingertips.
The Mile High City may be a favorite of Millennials, but it's also an attractive retirement destination. The city caters to the active lifestyle while offering good health care options, a temperate climate, and plenty of things to do and places to eat.
Get to know more about Denver to decide if this Colorado city is the right place to call home during your retirement years.
Denver Cost of Living/Retirement Costs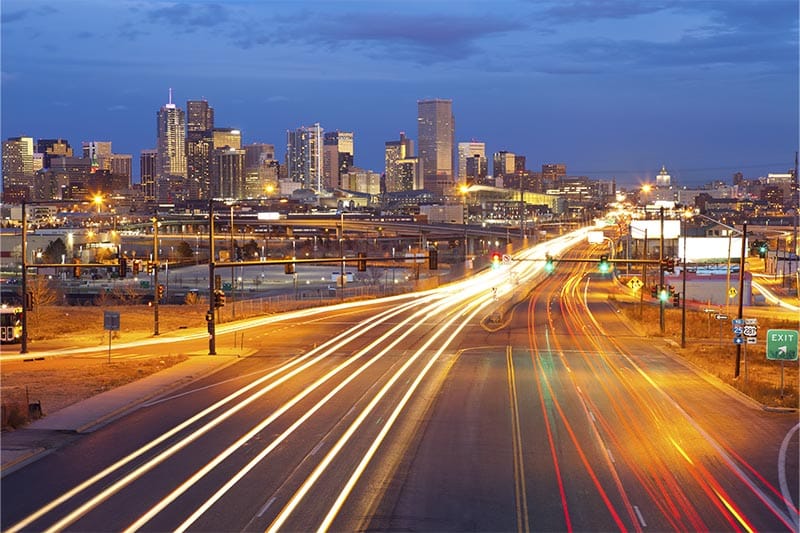 Cost of living is one of the top considerations for many people deciding on their retirement destination. The overall cost of living in Denver is 14% higher than the national average, and the cost of housing in the city is 38% higher than the national average, according to Payscale. But the cost of utilities and groceries are lower than the national average.
Getting around Denver is relatively easy, although transportation costs are higher than the national average. You can drive, but keep in mind that the city is known for its traffic. The city also has a reliable public transportation system: the Regional Transportation District (RTD) Light Rail, which has nine lines and 53 stations in the city and its surrounding suburbs. 
While some costs of living are higher in Denver, Colorado does have lower taxes. The income tax in the state is a flat 4.5%, according to SmartAsset. Additionally, Colorado has one of the lowest property tax rates in the U.S. at 0.49%.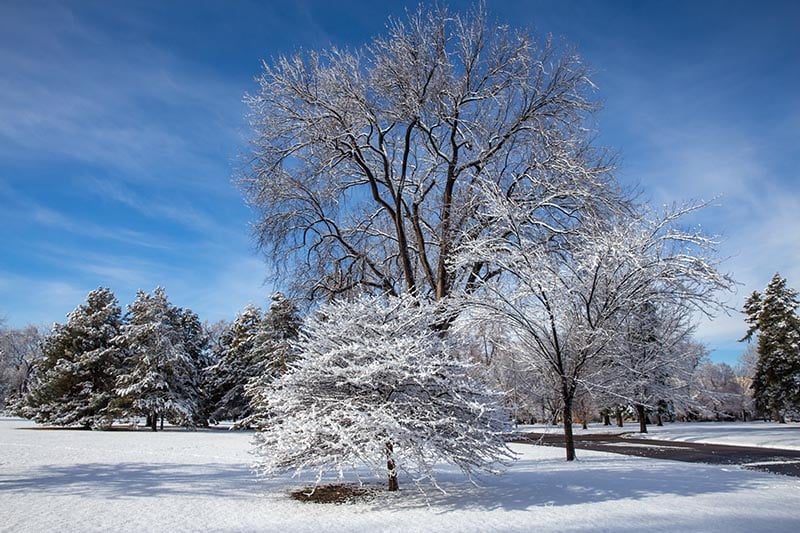 Denver has four distinct seasons, but it doesn't lean into temperature extremes. Temperatures soaring into the 100s or dipping into the negatives is not typical of this city. Summers get hot, with the heat peaking at an average of 88 degrees in July. During the coldest months (November to March), the average temperature is below 53 degrees, according to WeatherSpark. The fall and spring seasons tend to be mild.
You can enjoy seasonal wardrobe changes when you live in Denver. Remember that you'll need proper snow gear for the winter months. Afterall, the Denver area is a big skiing destination.
Denver Outdoor Recreation
Denver is an outdoor enthusiast's urban paradise. Step outside your front door, and you'll easily find your next activity. The city has several beautiful parks that beckon with walking and biking trails. You can even kayak in Confluence Park. With mountains so near, Denver also makes it easy for hikers to hit the trail for a day hike. Try the Bluffs Loop for an easy but scenic tramp through the outdoors.
For those who have an itch to see the country's national parks, Colorado is home to many. Take a drive outside of Denver to discover Rocky Mountain National Park, Great Sand Dunes National Park, and Black Canyon of the Gunnison National Park. Each park offers its visitors a unique snapshot of the Colorado wilderness.
Denver Culture and Entertainment
Denver's culture and entertainment scene doesn't disappoint. If you want to lose yourself in the exhibits and galleries of a museum, head to the Golden Triangle Creative District. This area of the city is home to eight of the city's many museums. You can also immerse yourself in the colorful eye-catching street art of the River North Art District.
The city also has a lively music scene for those who love live shows. Explore the smaller bars and cocktail lounges for more intimate sets or join the massive crowds that flock to shows at Red Rocks Amphitheatre.
The culinary scene of any city is an essential bar with which to measure its quality, and Denver certainly holds its own. You'll find a broad array of different cuisines as well as quite a few Michelin-starred restaurants. Eat your way through several courses at Beckon, or tuck into something more casual (but still delicious) at Redeemer Pizza.
Downtown Denver holds the lure of easily walkable attractions. Window shop at 16th Street Mall or wander the LoHo Historic District to sample the local brewery scene. If grandkids are coming to visit, they'll love the Denver Zoo and the Elitch Gardens Theme & Water Park. Denver Union Station also draws the city's crowds. This historic landmark now offers a collection of restaurants and shops. Out-of-town guests can even stay at a hotel there.
Living in Denver might easily put you in touch with the great outdoors, but there's also plenty of big city entertainment to be had. Baseball fans living in the Mile High City can watch the Colorado Rockies home games at Coors Field. You can slip under the sea at the Downtown Aquarium. The city also has its own natural history museum as well as many art museums. When you walk the streets of Denver, you're never far from a good restaurant, brewery, or distillery. You can even pair a craft beer experience with a spa day at The Beer Spa.
Denver Healthy and Active
Denver is known for its healthy and active lifestyle. People are drawn to the city for its proximity to nature and all its accompanying hobbies: hiking, camping, boating, and fishing among them. While you'll have no problem indulging in this city, you also won't have to hunt down healthy dining options.
For those who like to buy local, you can find a farmers market in Denver on nearly any day of the week. On the weekends, it's almost difficult not to stumble up on a farmers market offering fresh produce and meats. During the summer, you can also catch Evergreen Farmers' Market on Tuesdays or Green Valley Ranch Farmers Market on Wednesdays. Denver is also home to a number of organic grocery stores, such as Natural Grocers. 
If you want a night off from cooking at home, head out to Vital Root for a vibrant vegetarian menu. You can also grab a quick bite at Superfruit Republic. For those who embrace the vegan lifestyle, dine on comfort foods at Watercourse Foods.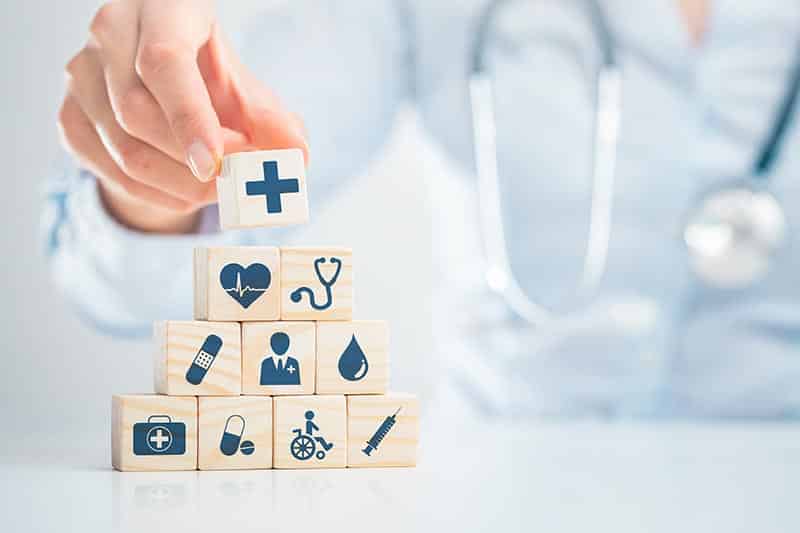 Healthcare is typically regarded as high quality in Denver. As a major U.S. city, several different health systems serve the population. You can take your pick of hospitals and affiliated physicians.
U.S. News & World Report ranks UCHealth University of Colorado Hospital as the city's top hospital, followed by SCL Health Saint Joseph Hospital and Littleton Adventist Hospital. UCHealth University of Colorado Hospital is nationally ranked in five specialties: diabetes and endocrinology, ENT, gastroenterology, pulmonology, and rheumatology.
Many people planning their retirement want to find a place that fits their lifestyle. Your new home should give you the freedom to pursue your hobbies and offers you everything you need to stay active. You can find what you are looking for in many of the 55+ communities that are in Denver and the Denver area.
Windsor Gardens is located right in the city, which means all the city has to offer is right at residents' fingertips. This 55+ community has a total of 2,689 townhomes and condos. Homes come in floor plans ranging from 720 square feet to 2,145 square feet, giving homebuyers plenty of flexibility.
While you can easily enjoy Denver while living in Windsor Gardens, the community also has plenty of amenities of its own. Residents can take advantage of the 35,000-square-foot clubhouse, which has a restaurant, a library, a fitness center, an indoor pool, an outdoor pool, and hobby rooms.
The community has plenty of activities to bring neighbors together, and it has plenty of walking and biking trails if you're craving some time outdoors. Plus, avid golfers will love Windsor Gardens' location on the nine-hole Emerald Greens Golf Course.
The Fairway Villas at Green Valley Ranch is an active 55+ community with an ideal location. Located between Downtown Denver and the Denver airport, residents can easily travel to far away destinations or local Denver attractions. 
 The Fairway Villas at Green Valley Ranch has a variety of floor plans available. The single-family homes range from 2,090 to 2,764 square feet and include attached two car garages. Home features include granite countertops, large walk-in showers in the master bath, and all homes are Energy Star qualified.
 The Fairway Villas at Green Valley is adjacent to the Green Valley Ranch golf course where residents enjoy preferred tee times, a pro shop, and exclusive rates. The community has a large clubhouse which offers lap pools, a fitness room, hobby rooms, and a library. Outdoor amenities include an outdoor pool, bocce and pickleball courts, and natural areas with biking/walking trails. The community's full-time activities director plans a variety of events, allowing residents to enjoy chatting over a poker game or discussing the latest best seller in the book club.
Heather Gardens is in Aurora, a city about eight miles outside of Denver. Aurora has its own rich cultural scene with plenty of places to catch live performances. You can also easily enjoy the great outdoors in this Colorado city.
Heather Gardens is a 55+ community with 2,426 homes dating back to the 1970s and 1980s. Homebuyers will find a mix of attached homes, condos, and single-family homes here. The community's condos are in a collection of five mid-rise buildings. These units, as well as the duplexes and townhomes, come in a variety of different sizes and floor plans.
This community caters to the active adult lifestyle. A full-time activities director organizes and oversees a wide variety of clubs and events for the Heather Gardens community. Enjoy anything from bowling and billiards to gardening and golf. The community also has its own clubhouse, complete with an indoor pool, a fitness center, and an arts and crafts center.
Broomfield is approximately 30 minutes north of Denver. This Colorado city offers ample access to hiking trails as well as plenty of places to eat and shop. Anthem Ranch is a 55+ community with 1,300 homes built in the 2000s and 2010s.
The community's homes were designed with luxury in mind. Homebuyers can choose from floor plans starting at 1,200 square feet and going up to 2,800 square feet. Each home comes with a garage, either two-car or three-car.
When you're not enjoying your gourmet kitchen and spacious living space, you can take advantage of Anthem Ranch's amenities, beginning with the Aspen Lodge. This community facility has a ballroom, a billiards hall, a movie theater, a fitness center, and an indoor lap pool.
Outside, you can take a swim in another pool, practice your tennis swing, or play a game of pickleball. Anthem Ranch is also near to a 90-acre community park that enables residents to fish, play softball and basketball, and picnic with friends and family.
Denver Is a Great Place to Live
Is Denver a good place to retire? The city offers scenic views, distinct seasons, and no shortage of fresh experiences. If you think Denver is right for you, 55places is an excellent resource. Homebuyers looking to find the right fit in Denver can explore 55+ communities in and around Denver through 55places to help narrow down the search for the place to call home.