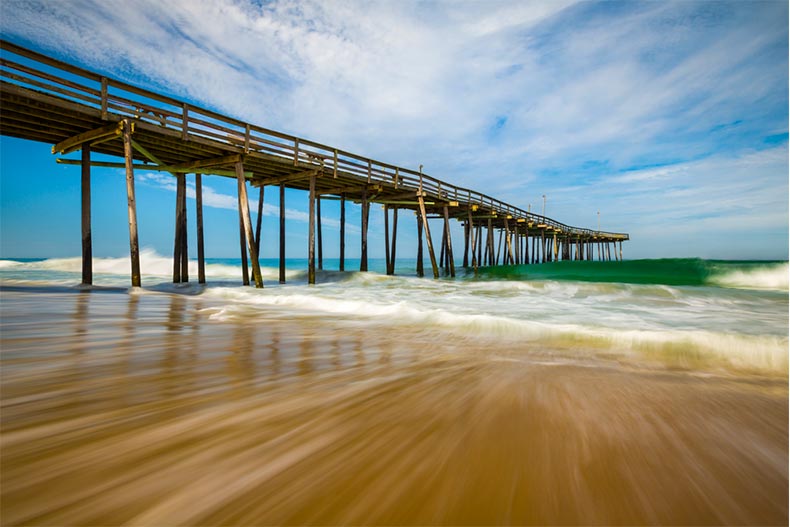 So, you're looking to move to South Carolina but you can't make up your mind between Charleston and Myrtle Beach. You love that they're both coastal cities, which are very popular for retirees who want to be active and close to the water. But though there are similarities between the two cities, Charleston and Myrtle Beach are very different.
Charleston: A Town of History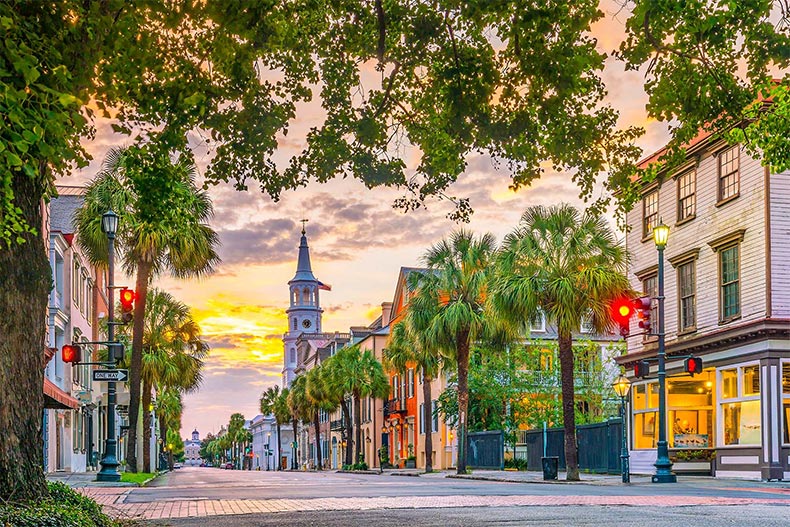 Charleston's charming downtown
Charleston is the oldest and largest city in South Carolina, dating back to 1670. It's got a historic charm that Myrtle Beach simply can't rival. You can feel it when you walk along the famous promenade of Battery Park, which lies along the shores of the Charleston Peninsula between the Cooper and Ashley Rivers. Known by residents simply as The Battery, it's famous for its stately antebellum mansions and the brightly-colored homes of Rainbow Row. Fort Sumter, an island fortress and site of the start of the American Civil War, can be seen from the Cooper River section of The Battery. There's also Magnolia Plantation, founded in 1676, which offers visitors a chance to walk in the old plantation home, the lush gardens, a petting zoo, and the Wildlife Observation Tower.
Myrtle Beach: A Town of Beaches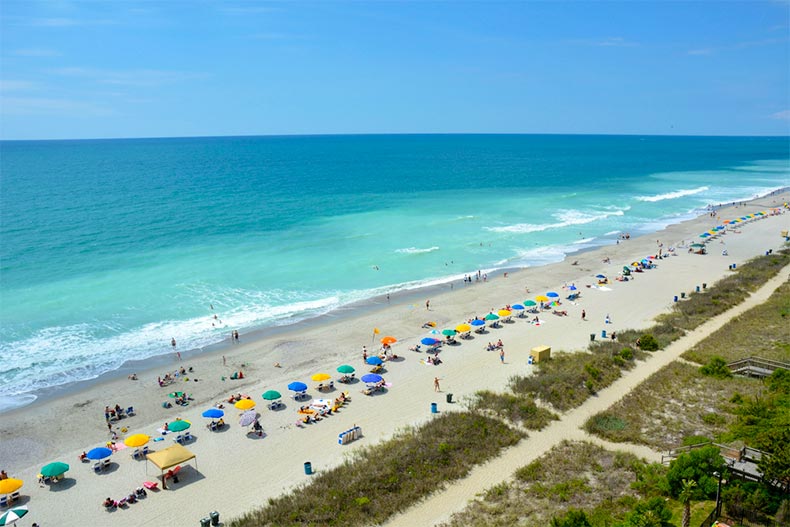 If it's the beach you crave, then Myrtle Beach is where it's at. Though Charleston does have beaches, it doesn't come close to Myrtle Beach, which has a continuous, 60-mile stretch of beach called The Grand Strand. Myrtle Beach is also the second fastest-growing metropolitan area in the country and is a major center of tourism, attracting around 14 million visitors a year.
Myrtle Beach, on the other hand, isn't typically known for its history, since it was established as a city in 1957. But it's not to say there isn't plenty to see if you're a history buff, such as the Myrtle Heights-Oak Park Historic District, the Myrtle Beach Atlantic Coast Line Railroad Station, Ocean Forest Country Club, Peasant Inn and Rainbow Court, which are all listed on the National Register of Historic Places.
Nearby Attractions
If golf is on your mind, Myrtle Beach has Charleston outgolfed, with more than 100 courses to choose from, where Charleston has around 20. But keep in mind, sometimes it's not the quantity of golf courses but the quality.
For shopping and entertainment, both cities have plenty to do. But the experiences are quite different.
Charleston has an abundance of museums and festivals celebrating the arts and history, such as Halsey Museum of Contemporary Art at the College of Charleston, Patriots Point, the Exchange and Provost, Spoleto Festival USA, the Taste of Charleston and the Historic Charleston Foundation's Festival of Houses and Gardens, and Charleston Antiques Show, just to name a few.
And if you're into shopping, Charleston has you covered with places like The Shops at Belmond Charleston Place, Maret Square and Terrace Oaks Antique Mall, among a variety of other options. There are malls in Charleston, but arts, crafts, antiques, boutiques and locally-owned shops reign supreme in Charleston.
If your shopping trips begin and end at mall and outlet stores, then Myrtle Beach is right down your alley. There are six areas to shop until your heart's content: Coastal Grand Mall, Myrtle Beach Mall, Tanger Outlets, Broadway at the Beach, Barefoot Landing and The Market Commons. And there's plenty to do in Myrtle Beach, like Ripley's Aquarium, SkyWheel Myrtle Beach, and deep sea and dolphin cruises, but keep in mind that it gets a bit touristy, which can mean long lines and large crowds.
Medical Services
Myrtle Beach has three hospital systems: the Grand Strand Regional Medical Center, Loris Healthcare System, and Georgetown Hospital System, each with several satellite facilities for urgent care and specialty services. And among the highest-ranked hospitals in Charleston are Roper St. Francis, Medical University of South Carolina, and Ralph H. Johnson Veterans Hospital.
Communities
When it comes to active adult living, the Myrtle Beach area has 29 age-restricted and active lifestyle communities, some of the most popular being:
Charleston, on the other hand, has just ten communities, although many are extremely popular. They include:
So, where's it going to be, Charleston or Myrtle Beach? If you love a rich tradition of history and culture, along with boutique shopping, and more healthcare choices, but you don't mind fewer active adult communities, then Charleston is your place.
However, if you're more beach-oriented, love mall and outlet shopping, are a golf enthusiast and you don't mind lots of tourists, then Myrtle Beach is more your speed. Just keep in mind that what Myrtle Beach lacks in healthcare choices it makes up for in 55+ communities.
Good luck with your move! And let us know in the comments below which you prefer, Charleston or Myrtle Beach.