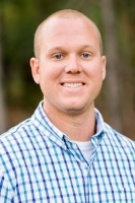 Brendan D'Anna
Palmetto Coastal Homes
Lic. #94626 (SC)
Brendan has lived in the Myrtle Beach area since 2007, when he relocated from New Jersey with his family. He has been involved with real estate since his first investment purchase in 2009, and has received many awards within his company, including Rookie of the Year during his first year as a Realtor.
"Brendan worked with us for 2 years while we looked for our beach retirement home. He would send us suggestions and we would send him homes we wanted to look at.
November 26th, 2019
My husband and I were absolutely- over the moon- pleased with Brendan D'Anna's abilities as a realtor for us! He was very engaged in helping us find the perfect retirement nest in.
November 4th, 2019
He was very patient and flexible with our crazy schedule. If you are looking to buy a house he is the go to Real Estate Agent.
Thank you Brendan for all of your assistance.
November 4th, 2019
Showing 1 - 3 of 17 reviews