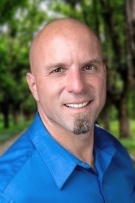 Gary Riportella
Carolina Elite Real Estate
Lic. #89995 (SC)
As a full time real estate professional, Gary brings excellence and ease to the buying and selling process from the beginning of your search to the closing on your new home. His strong work ethic and detail oriented personality along with an understanding of the Charleston area, its communities, home construction and the building process enable him to fully assist his clients in the pursuit of their dream home.
...Read More
bob k.
Gary has been the consummate real estate professional for us. He possesses the rare combination of expert knowledge, industry relationships and easy going mannerism.
...Read More
May 16th, 2019
Laura and Dennis F.
We had made the decision to move to South Carolina from Wisconsin during a visit here to see our son. We spent an afternoon looking at homes in Dell Webb.
...Read More
May 10th, 2019
Cindy R.
Gary is fabulous! On a 5 star scale he's a 10. Knowledgeable, helpful, dependable, punctual, responsive, and a very nice guy.
...Read More
May 3rd, 2019
Showing 1 - 3 of 30 reviews