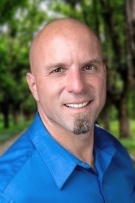 Gary Riportella
Carolina Elite Real Estate
Lic. #89995 (SC)
As a full time real estate professional, Gary brings excellence and ease to the buying and selling process from the beginning of your search to the closing on your new home. His strong work ethic and detail oriented personality along with an understanding of the Charleston area, its communities, home construction and the building process enable him to fully assist his clients in the pursuit of their dream home.
...Read More
Marianne B.
Gary is an outstanding Real Estate agent. He follows through on everything, makes you feel so comfortable with the move.
...Read More
April 17th, 2019
Bill S.
Gary has a knowledge of the area that makes finding the right home an easy experience. We would highly recommend him to anyone who is looking for an honest, responsible agent.
...Read More
March 25th, 2019
Don & Laurie N.
Gary was awesome at helping us find our retirement home in the Summerville area. He is honest, knowledgeable and displays strong work ethics.
...Read More
March 6th, 2019
Showing 1 - 3 of 27 reviews