For 55+ homebuyers seeking a picturesque retirement in the Tucson area, there are two communities that stand out from the rest (and not just because of their similar names). SaddleBrooke and SaddleBrooke Ranch are two active adult communities offering attractive homes and resort-style amenities in sunny Arizona. While only four miles apart, there are some key differences that might sway your decision when choosing between these popular communities.
Location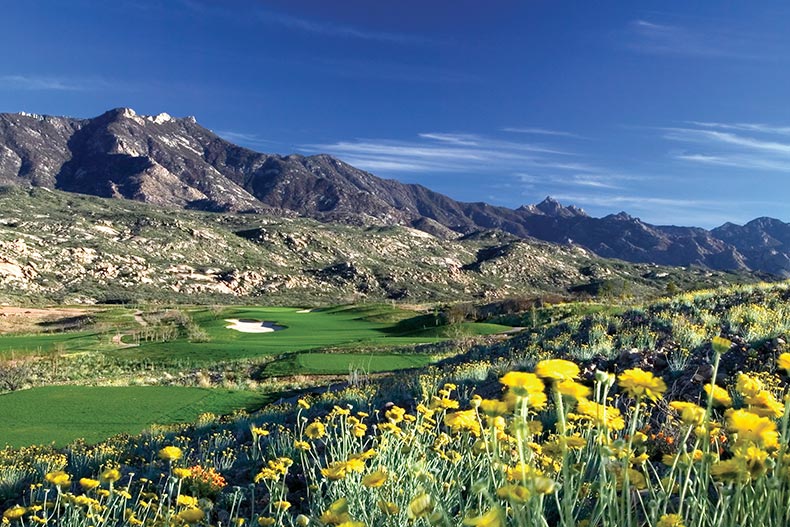 Though SaddleBrooke has a Tucson mailing address, it sits outside the city to the north. The same applies to SaddleBrooke Ranch, which has an Oracle mailing address but is also located in its own area outside the town. But don't let those technicalities lead you to believe there's a lack of amenities or nearby attractions.
These communities are just a 10-minute drive away from each other, and the big-city entertainment in Downtown Tucson is about a 45-minute drive from either community. Catalina, the nearest small town, is to the south of both communities and offers easy access to daily conveniences including restaurants, shops, grocery stores, and banks. For active adults seeking nearby outdoor recreation opportunities, there's Oracle State Park, Catalina State Park, the Santa Catalina Natural Area, and of course, plenty of picturesque hiking trails along Mount Lemmon.
Also, SaddleBrooke Ranch is a gated community, and SaddleBrooke is not (in a strict sense) considered gated. However, both communities have 24-hour security patrols.
Community Size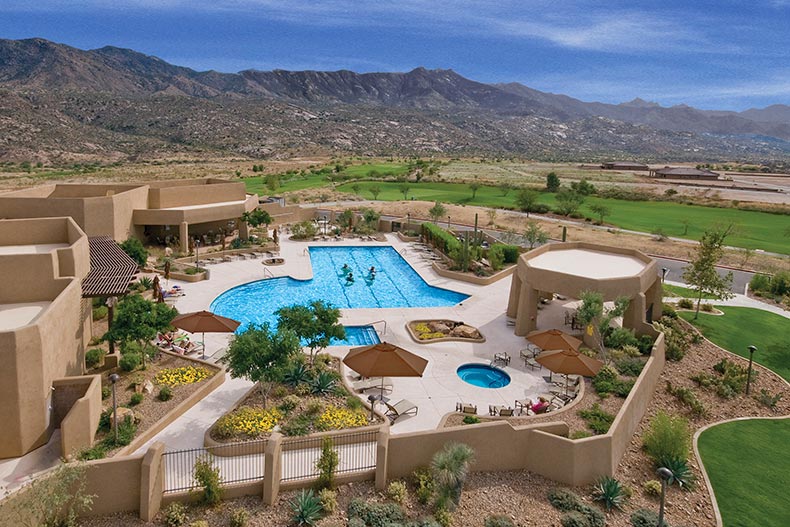 With 5,400 attached and single-family homes anticipated upon completion, SaddleBrooke is the larger of the two communities. SaddleBrooke Ranch will have 1,500 single-family homes upon completion.
Therefore, if you're searching for an attached home, be sure to peruse the options in SaddleBrooke. The oldest homes here date from 1989, when construction began, whereas the oldest homes at SaddleBrooke Ranch were constructed in 2008. Both communities were built by Robson Communities.
Home Prices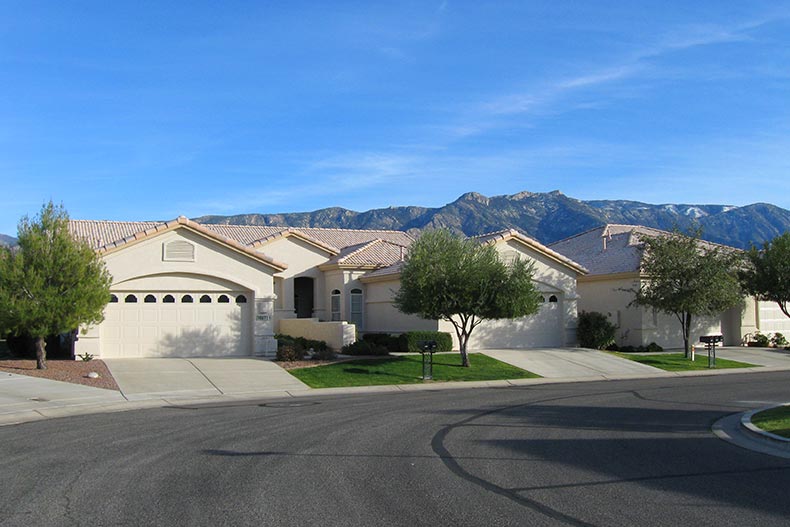 These two Arizona communities are very similar when it comes to the variety of homes offered and the range of prices. Because SaddleBrooke has older homes as well as some attached models, prices here start in the mid $200s but rise as high as the low $1Ms. New construction homes in The Preserve at SaddleBrooke neighborhood range from the low $500s to over $1M.
At SaddleBrooke Ranch prices start in the low $300s for smaller homes and top out in the low $900s for large homes.
Resort-Style Amenities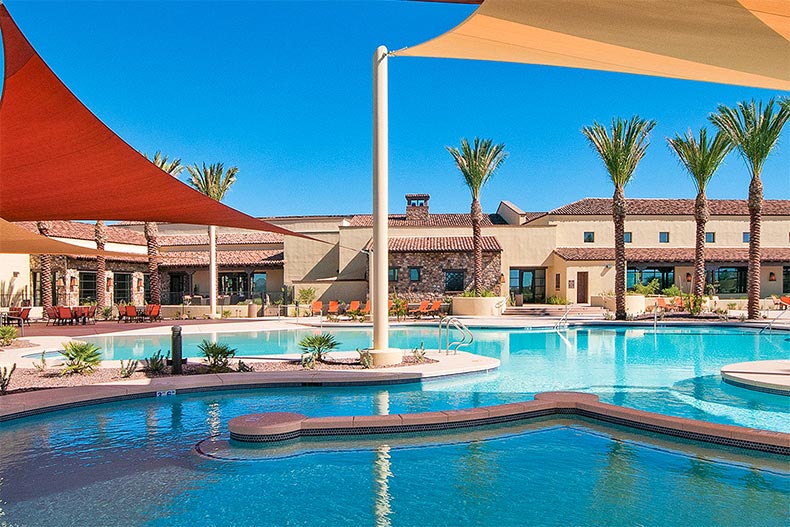 Both communities offer a wide range of amenities, but there are subtle differences that might impact your decision.
The important thing to note about SaddleBrooke is that the community has two homeowners' associations, and both maintain a selection of amenities. Residents of SaddleBrooke have access to The DesertView Sports Club and Performing Arts Center which offers a theater, a fitness center, a resort-style pool, a whirlpool spa, tennis courts, a softball field, and a dog park. There's also MountainView Country Club with a clubhouse, tennis courts, swimming pools, and a creative arts center. Also, the MountainView Bar & Grill and The Preserve Restaurant are great places to meet for a casual meal or drinks after an afternoon of golf. SaddleBrooke offers 63 holes of golf, with two championship 18-hole courses and three nine-hole courses that can be played in any combination to create your own unique experience.
Despite being the smaller of the two communities, SaddleBrooke Ranch holds its own when it comes to resort-style amenities. The on-site La Hacienda Club houses a resort-style outdoor pool, an indoor lap pool, a fitness room, a bistro and lounge, a wellness room, and a luxury spa with massage rooms. There's also The Ranch House that serves as a social center, a place to grab a bite to eat, or a place to relax. For artsy residents, The Creative Arts Center at SaddleBrooke Ranch offers several fully equipped art studios. Also, SaddleBrooke Ranch Golf Club features 18 holes of championship golf, a pro shop, and a driving range.
Active Lifestyle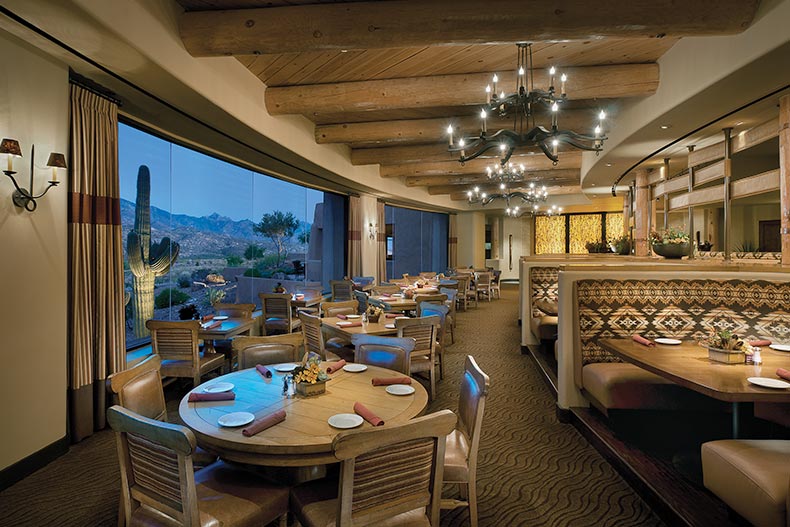 SaddleBrooke offers over 200 activities, clubs, and classes where residents can get together with like-minded neighbors and form new friendships. From wellness and fitness to performing and creative arts, SaddleBrooke offers residents the chance to pursue a wide variety of interests.
Likewise, SaddleBrooke Ranch also offers over 100 activities, clubs, and classes, including table tennis club, bicycling group, basket weavers, woodworkers, the writing guild, singles club, and much more.
The Bottom Line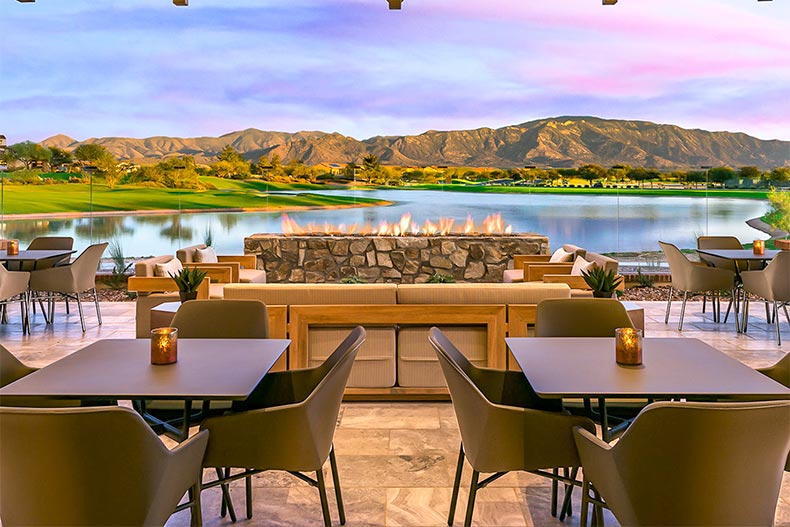 If you're seeking an attached home, take a peek at SaddleBrooke. If you're hoping for a better deal on a larger home, head over to SaddleBrooke Ranch. If you're a social butterfly, you can't go wrong either way. With just a few subtle differences, both of these communities offer the best that a sunny Arizona retirement has to offer. The choice is yours.
Request more information about SaddleBrooke.