The COVID-19 pandemic has changed everything—including how active adults feel about where they spend the majority of their time. Many active adults have found themselves rethinking their current home and neighborhood. Maybe they realize they no longer need all the space of their large family home. Perhaps they're tired of mowing the yard every weekend and long to have more free time. Or maybe they want to grow their circle of friends by moving to a new neighborhood with like-minded active adults.
If you've been thinking about moving to an active lifestyle community, now's the time to make your move. According to MarketWatch, mortgage rates dipped to a record low in April 2020. This means buying power is at an all-time high. For example, borrowing $250,000 at 3.5 percent now costs nearly $150 less per month than at 4.5 percent a year ago, according to Bankrate.
The decline in mortgage rates has caused many homebuyers to start dreaming of their next home. More than half of Americans say it's a good time to buy a home, according to Fannie Mae's Home Purchase Sentiment.
Whether you want to downsize your current home to free up more of your money and time or you want to live in a community with like-minded active adults, the time is right to think about moving to an active lifestyle community. You can reap the financial benefits of buying in the current market and you can also enjoy the many perks that come with living in an active adult community.
While you can't control what's happening in the world with COVID-19 and stay-at-home mandates, you can take steps to give yourself the best possible place to live during quarantine. Read on to learn more about the benefits of living in a 55+ community, especially during an age of social distancing and quarantine.
A Focus on Physical Health and Fitness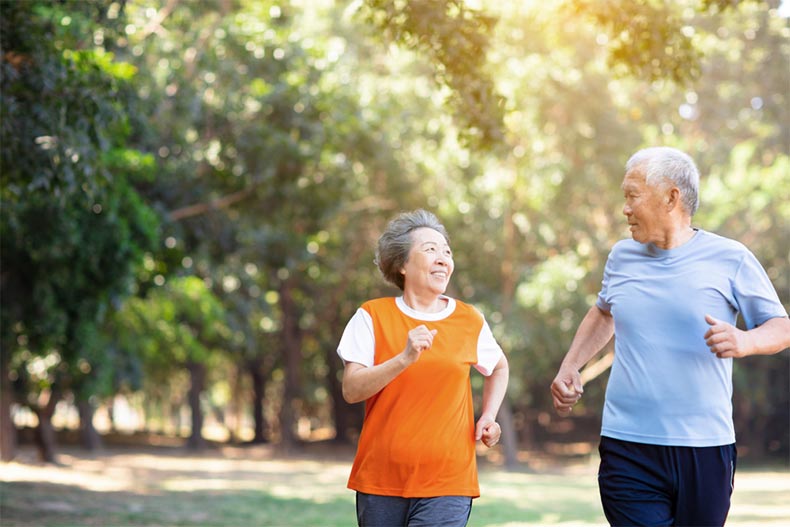 One of the biggest benefits of living in a 55+ community is the abundance of opportunities to stay physically healthy. Many active lifestyle communities feature on-site workout facilities with state-of-the-art equipment. You can take advantage of all the latest cardiovascular equipment or lift weights that align with your physical fitness level.
Some active adult communities include on-site basketball courts, tennis courts, and volleyball courts, allowing homeowners to stay fit through a variety of sports. Golf enthusiasts can explore 55+ communities with their own golf courses, enabling them to continue playing golf without venturing out to public courses.
When it comes to physical health and fitness, 55+ communities are committed to providing a truly active lifestyle for residents. This means offering a variety of options to suit nearly every interest and activity level. Homeowners in some active lifestyle communities can enjoy amenities such as bocce ball and pickleball courts, miles of walking and biking trails, and indoor lap pools.
Since these workout facilities are reserved exclusively for residents in the 55+ community, homeowners can enjoy peace of mind—especially during times of physical distancing—knowing that the gym is not open to members of the general public.
Staying healthy and committing to a regular fitness routine is always important for active adults, but it's especially important in the age of coronavirus. By exercising regularly, you can increase your strength, balance, flexibility, and also boost your immune system. If you were active before the pandemic, experts from the National Council on Aging recommend continuing to exercise.
Mental Health Benefits