Deciding where you want to retire is a significant life milestone; one that will set the stage for a new chapter of your life. As you evaluate various 55+ communities, three major factors should play a role in your final choice: climate, location, and local facilities.
Although these factors might not seem like the flashiest of reasons to move somewhere, they are the ones that will have the most impact on your day-to-day living experience. By understanding that impact, you can better decide on the best retirement location for you.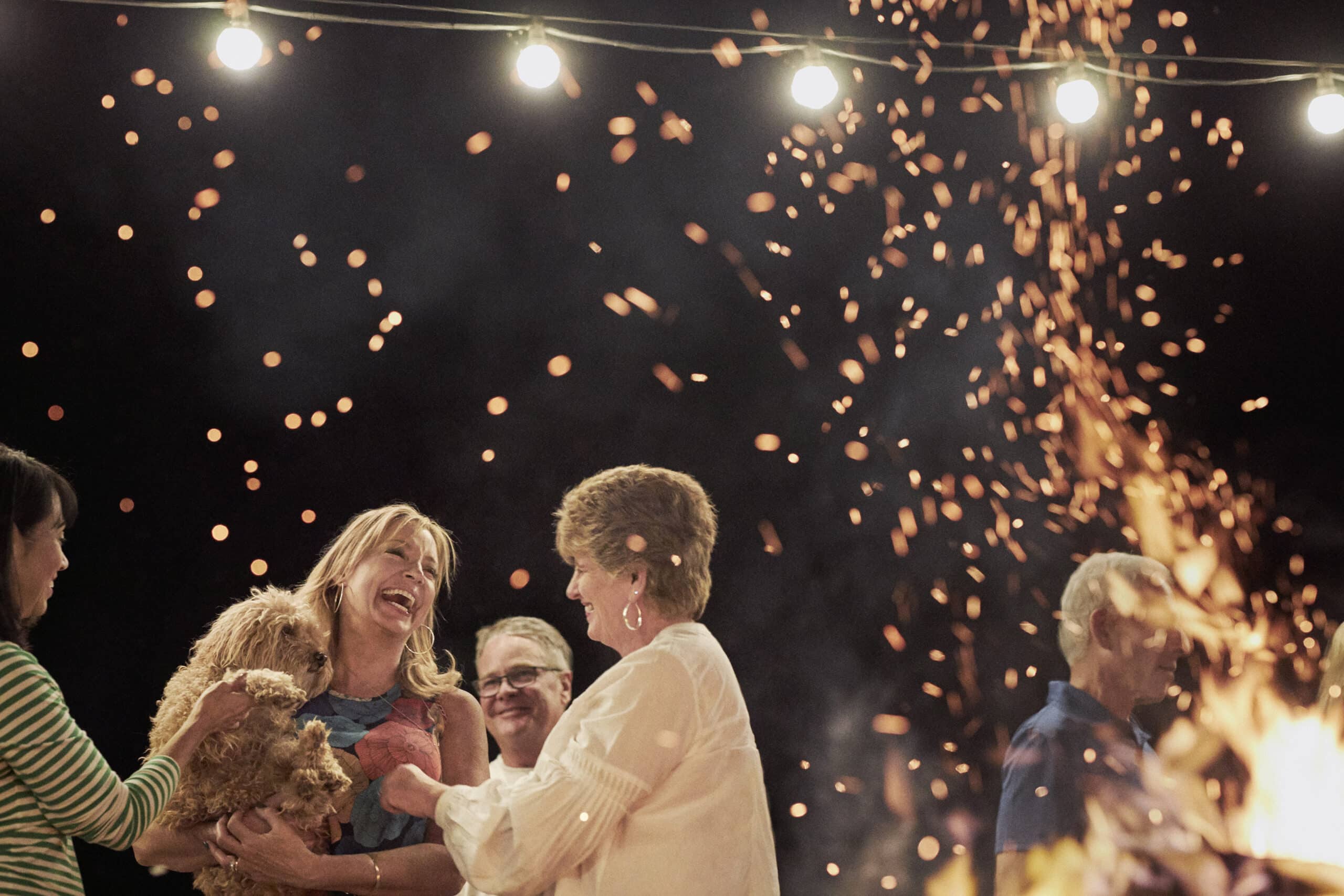 Download Our Homebuying Guide
Not sure where to start? Our homebuying guide can help you take the first step.
Climate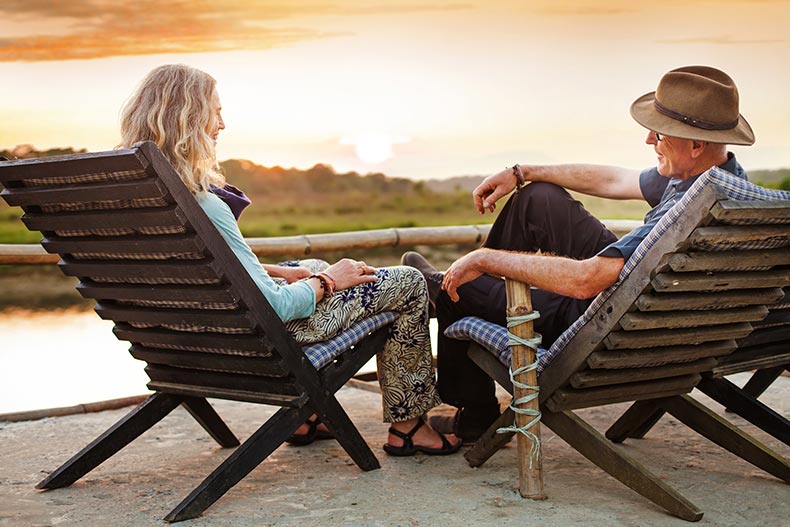 It's easy to think of climate as just the weather. But its impact goes far deeper than that. Sure, you probably want to avoid places where you'll be under constant threat of hurricanes, tornadoes, or extreme temperatures, but safety and comfort are only two of the benefits of picking a favorable climate. When you pick an area with mild temperatures, plenty of sunshine, and moderate humidity, you'll have a better chance at an active and fulfilling retirement lifestyle.
Physical Comfort and Well-Being
The climate you live in has a direct role in your physical comfort and well-being. You'll enjoy mild winters, pleasant springs, warm summers, and mild autumns in a temperate climate. Under these conditions, you can comfortably enjoy outdoor activities year-round. This isn't only a healthier way to live but will give you a greater sense of vitality than you'd get trapped in a home avoiding extreme weather.
Psychological Benefits
For some retirees, isolation can be a major problem. When you no longer go to work every day, it's easy to miss out on the human contact you once took for granted. Spending time outdoors and engaging in social activities can help to alleviate feelings of isolation and loneliness. A trip to the park, a neighborhood gathering, or just a day spent shopping in town are all more enjoyable when the weather isn't unbearable. For most people, sunny days are also significantly more conducive to happy, positive emotions than cloudy, rain-filled days.
Health Considerations
Your physical health can also be greatly impacted by the climate you live in. Those with existing health problems, such as respiratory issues or joint problems may find those conditions exacerbated by a more hostile climate. As you get on in years, you also become more prone to illnesses that poor weather can cause. Sweltering heat can make you more susceptible to heat-related illnesses and dehydration. Extreme cold can expose you to frostbite and respiratory illnesses.
Location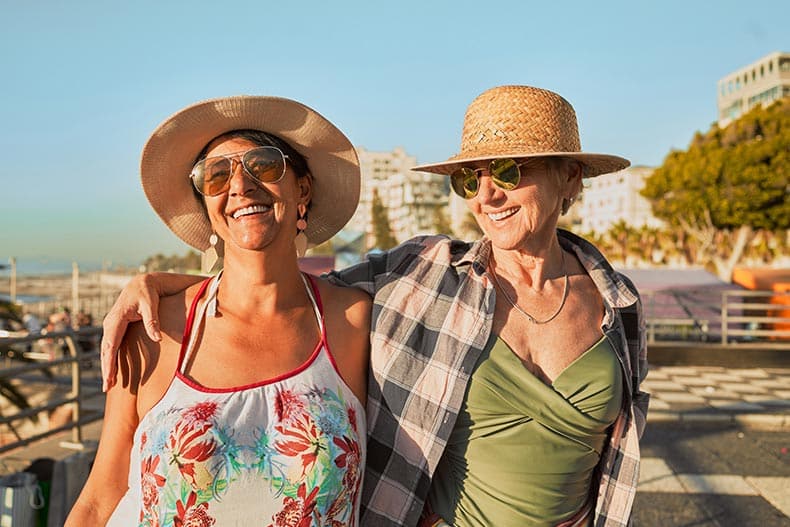 Consider these three variables when you're making your decision:
Social Connections
This is a big one. Maintaining a sense of belonging and countering the loneliness that can come from retirement is best accomplished with friends and family. Being near people who love you will provide you with a solid support system as you transition into your retirement years. It will help keep you grounded while still enjoying the benefits of retirement.
Cultural Opportunities
Every location has its own unique culture. Some are very similar to others, but they are all unique. Where you choose to retire will impact the types of art you'll be able to enjoy, the attitudes and beliefs of the people around you, and more. Choosing a location with a radically different culture from you can leave you feeling like a fish out of water.
Cost of Living
As you make your way into the retirement phase of your life, you'll likely be on a much more restricted income than you were before. This makes the cost of living a much larger factor in your life. You'll be able to make more of your life savings and retirement income if you find a place with a reasonable cost of living.
Local Facilities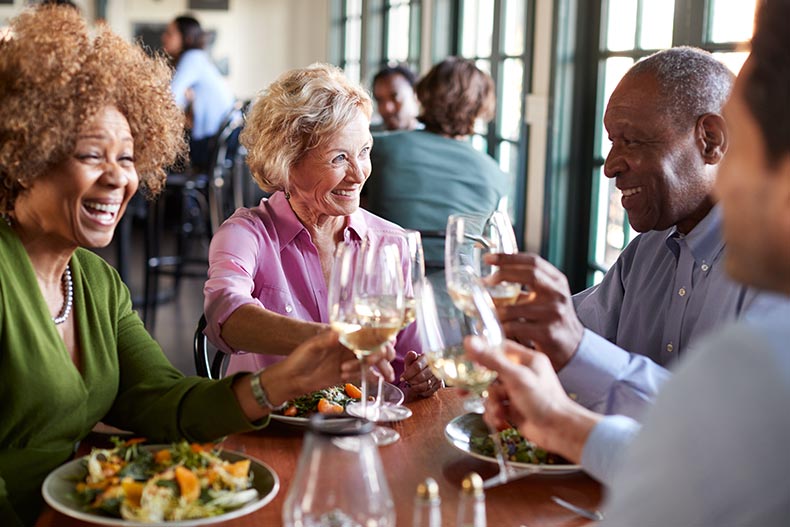 When evaluating communities, look at each of these categories and find an area that matches your needs and preferences for each:
Recreation
Once you've retired, you finally have the time you need to pursue the hobbies and interests that you couldn't quite make time for before. Golf courses, parks, and other recreational facilities may provide a venue for these activities. Think of the activities you'd like to engage in and the facilities required to do so.
Dining and Entertainment
Restaurants, museums, theaters, and music venues provide you with an opportunity to get out and enjoy a vibrant social life. As you look at communities, look at how the nearby options in this category fit in with what you like to eat and how you like to be entertained. Also, consider an area with a few options outside of your usual comfort zone so you can try new things.
Health Care Services
As you age, proximity to health care facilities becomes even more important. In addition to general practitioners, a community that has a range of specialists will provide you with peace of mind that you'll be able to get any health-related care promptly. Of course, any existing condition you have that requires specialized treatment should be accounted for in your choice.
Continuing Education
One way retirees find fulfillment after work is to learn new things. Adult education classes may cover typical academic-style courses that you may find of interest. You may also want to learn a new skill or hobby. This could include art or music lessons, or something like Yoga or Tai Chi. Regardless of your preferences, an area with facilities that will help you grow can improve your retirement life.
Transportation and Accessibility
Transportation and mobility can become increasingly difficult as you age. A community that has well-maintained roads, walkable streets, and a robust public transportation system can ensure that you never have a problem getting where you need to go. They will allow you to remain independent and maintain your social connections.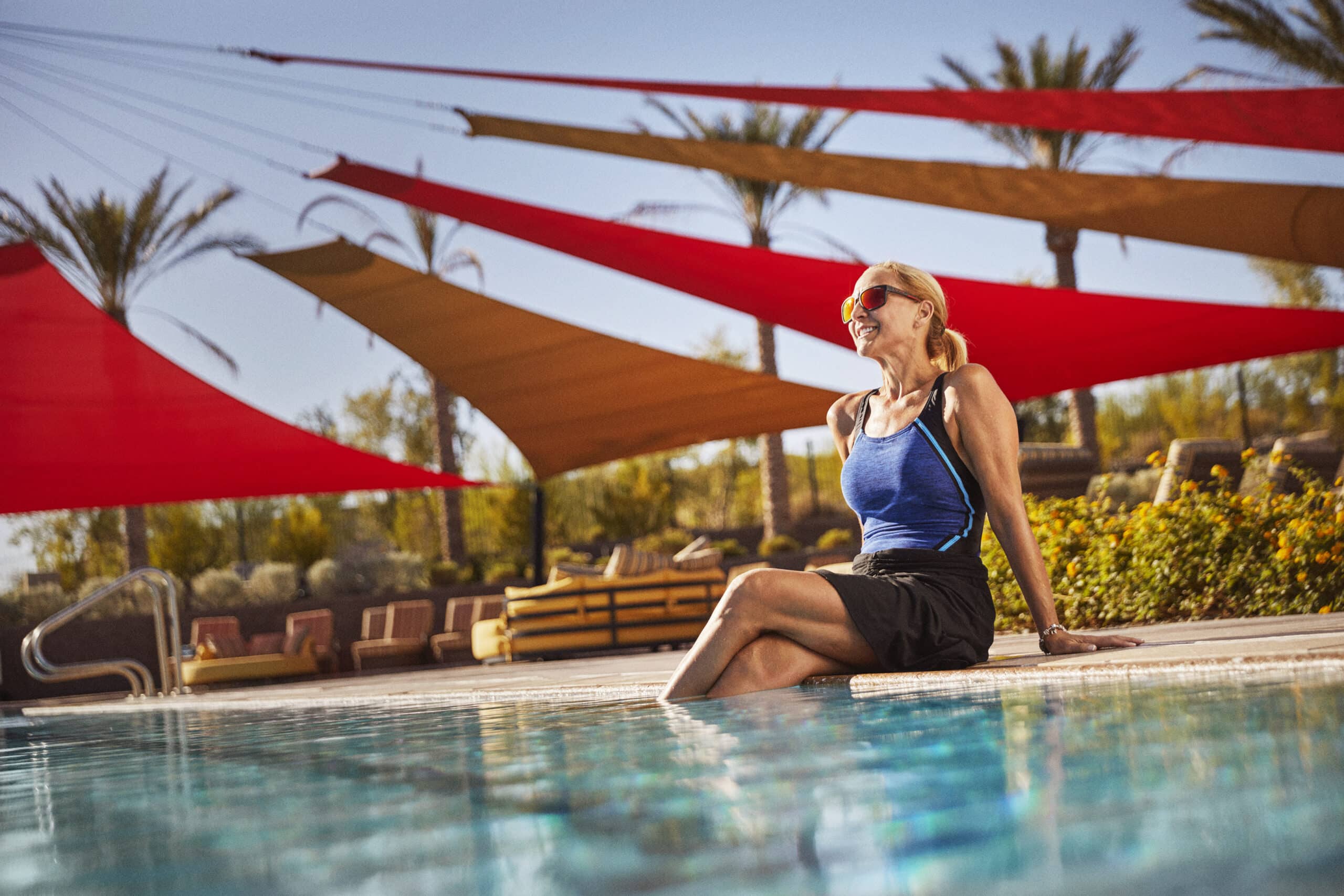 Discover what's next.
To learn more information or connect with a real estate expert, contact us today.