If you find yourself single during your retirement years, you're in good company. Many active adults, whether by choice or circumstance, are unattached when they retire and are looking to move to a warmer climate, downsize their home, or find their favorite 55+ community. If you're single and ready to retire or relocate, you'll want to check out our list below of the best small towns for singles to retire in California.
55places.com looked at over 29,000 cities, specifically focusing on major areas with a population under 20,000. Using the most recent census data, we then broke down each area by how many single or unmarried people made up the total population. Additionally, we added in a median price top income ratio from the census data to target areas where home prices are reasonably affordable. From that data, we curated a final list of areas listed on 55places.com.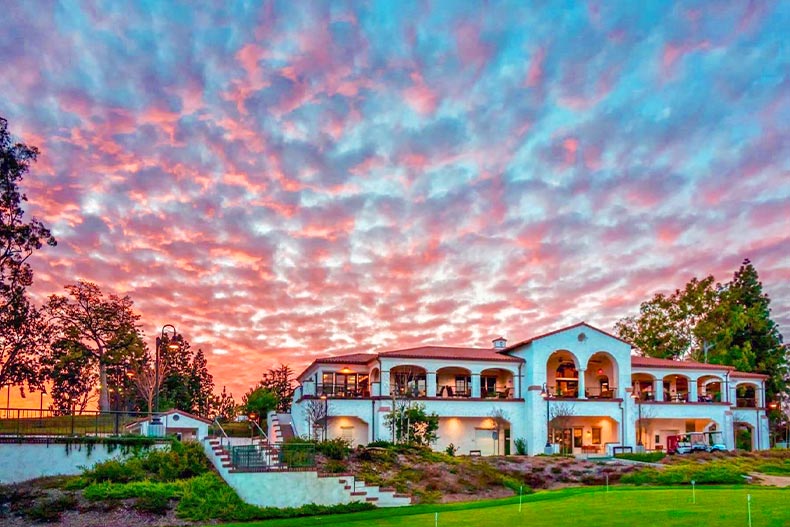 Although Laguna Woods is technically a city, about 90% of the population lives in Laguna Woods Village, a gated 55+ community formerly known as "Leisure World." Located in Orange County, Laguna Woods Village is the largest 55+ active adult community on the West Coast and contains a large population of single active adults.
Home prices in this community vary widely, from the Mid $100s to the Mid $1Ms. Several floor plans and styles are available, from low-maintenance attached condos and townhomes to spacious single-family homes, for a total of 12,700 homes in all.
This active adult mecca is located just 10 minutes from the beach and boasts a stunning list of resort-like amenities, with 27 holes of championship golf as the highlight. Seven clubhouses, two state-of-the-art fitness centers, five swimming pools, arts and crafts facilities, and an equestrian center are just some of the other amenities located at this retreat.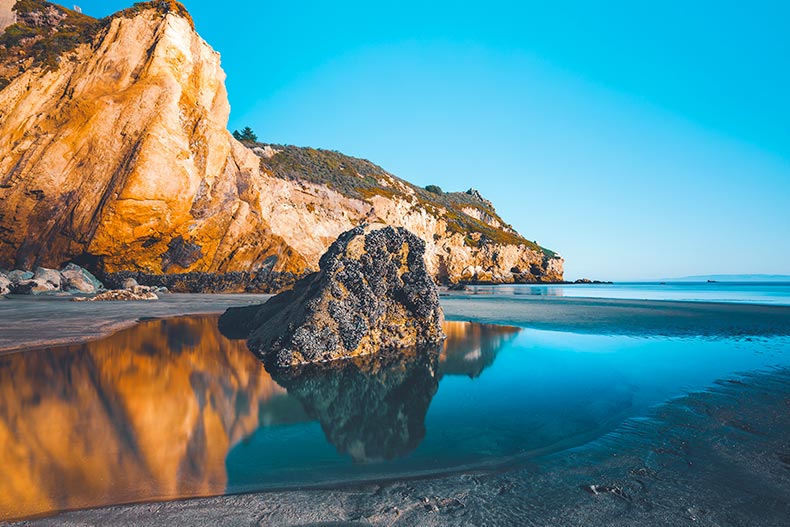 Avila Beach is an unincorporated community in San Luis Obispo County, California boasting gorgeous beach scenery and idyllic year-round weather. Its intimate feel ensures a close-knit community, where it's easy to get to know one another. The 55+ community in the city, Indian Hill, is home to plenty of singles who enjoy the quiet coastal life.
Comprised of just 163 single-family homes, Indian Hill is a friendly and quaint gated community with prices ranging from the low $400s to the mid $600s. Amenities include a 5,000 square-foot private clubhouse with a library, meeting room, hobby and game areas, a card room, and a sauna. Outdoors, residents enjoy a pool and spa, as well as plenty of paved walking and biking paths.
Situated just two miles from Avila Beach, this cozy community is part of the larger master-planned community of San Luis Bay Estates, which boasts even more amenities for residents of Indian Hill to enjoy. Avila Beach Golf Resort is also conveniently located less than one mile away from Indian Hill.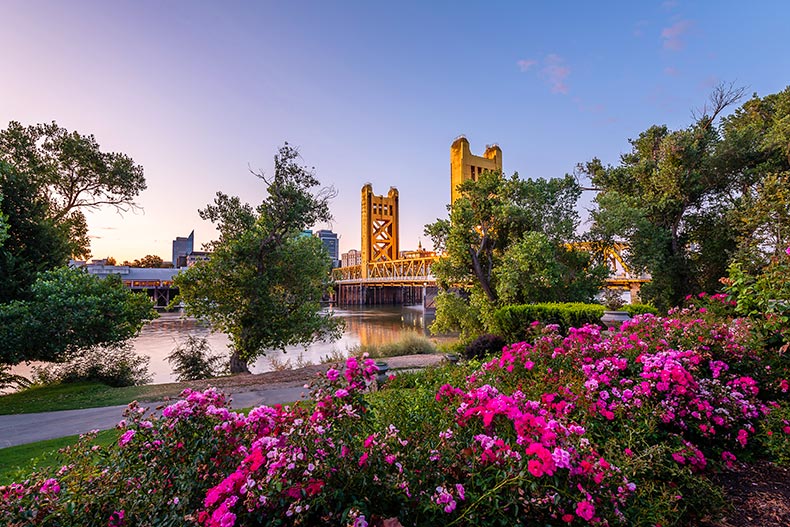 Grass Valley is home to a large percentage of active adults, many of whom are single and thriving. This historic northern Gold Country city is located in Northern California, in the western foothills of the Sierra Nevada mountain range.
The 55+ crowd living here enjoy a warm Mediterranean climate with warm to hot, dry summers and wet, cool, rainy winters. Residents in Grass Valley are in close proximity to both Tahoe and Reno, as well as Sacramento, making quick getaways a common enjoyment. The North Star Mining Museum in town showcases the city's rich gold-mining history.
Singles and couples alike in Grass Valley take advantage of the low-home prices in the area, which is a prime spot for skiing, hiking, biking, fishing, golfing, camping, and a host of other outdoor activities.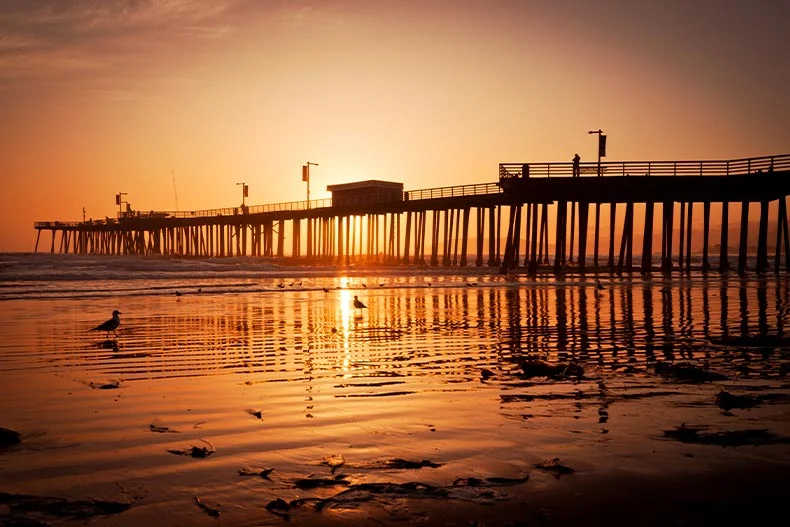 Another charming beach town on the central California coast, Pismo Beach offers gorgeous weather, coastal charm, resorts, notable restaurants, and plenty of singles.
While there are no communities in Pismo Beach on 55places, the area is home to several planned communities as well as traditional single-family homes.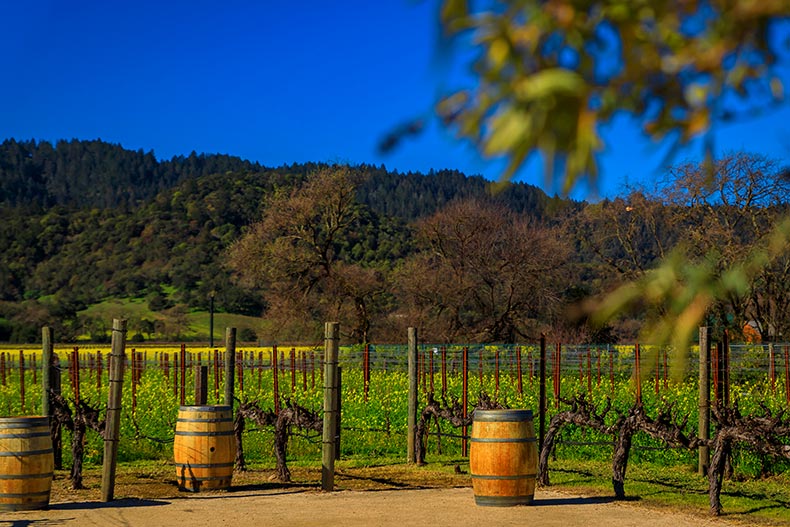 Award-winning wineries, world-famous restaurants, and stunning vineyard views—Yountville has so much to offer, for both the single and taken. Luckily for the former, plenty of single's are living it up in this Napa wine county haven, and there are two popular 55+ communities in which they reside.
Rancho de Napa is an affordable and charming community of 235 homes, welcoming residents ages 55 and up. With prices from the high $100s to the high $400s, budget-minded singles can enjoy all the luxuries of Napa without the steep price tag.
Bella Vista Park is another wallet-friendly choice for those 55 and up, with home prices from the high $100s to the mid $200s. Bella Vista Park is a land lease community, making it an ideal choice for those interested in a part-time residence.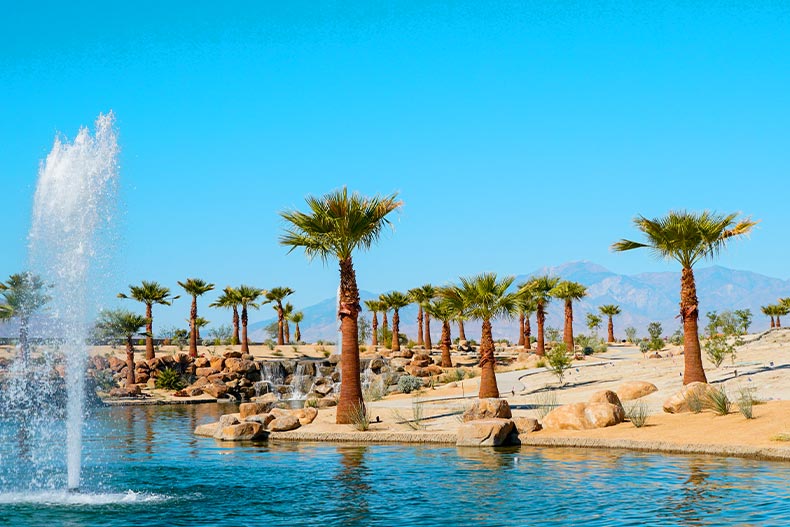 Located in the Coachella Valley sandwiched between Palm Springs and Cathedral City, the sunny city of Rancho Mirage attracts snowbirds and year-round residents looking for sun and fun. Both can be found at the two 55+ communities in the area, where homeowners golf, swim, shop, and dine to their hearts' content.
Del Webb Rancho Mirage attracts singles and couples looking for newly built, modern single-family homes. Priced from the high $400s to the high $900s, these homes feature upscale finishes and comfortable designs. The resort-like amenities featured in this community include everything needed for all-day entertainment, fitness, and activity.
Sunrise Country Club is an affordable option in the area, with low-maintenance attached homes from the high $100s to the high $400s. This gated community also boasts a myriad of amenities and ongoing planned social activities.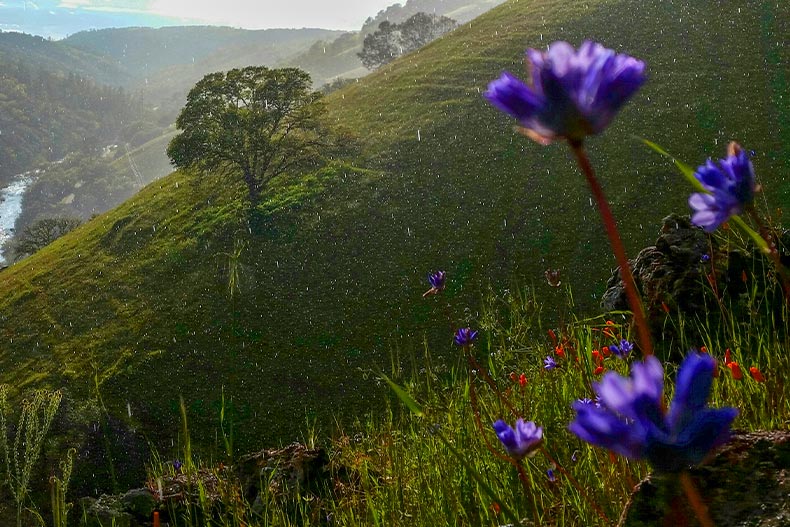 Smack in the middle of California lies Jackson, founded in 1848 around a year-round natural spring. This little town is big on historic charm, and its natural beauty and affordable home prices attract a robust 55+ crowd.
The intimate active adult community Jackson View is in the city's center, offering moderate single-family home prices ranging from the mid $400s to the low $600s. This gated community is comprised of 100 homes, and like-minded neighbors here enjoy a serene, peaceful area.
Boasting a 5,000 square-foot clubhouse, exercise room, outdoor pool, and other amenities, this 55+ community keeps residents active and entertained year-round. Off-site fun is just a short drive away, where the big-city excitements of Sacramento and San Francisco are within range.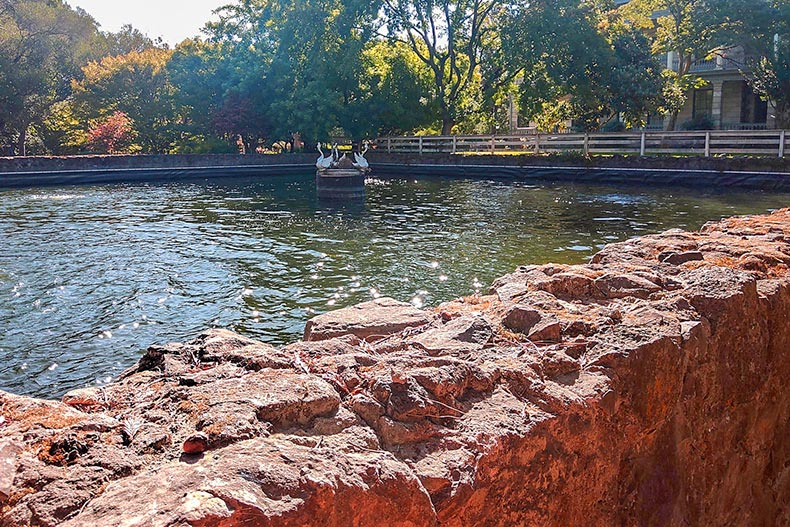 As one of the most desirable cities to live in Northern California, Sonoma may be highly sought out for its wine, but it also attracts 55+ singles for its choice offerings of active adult communities.
Temelec is a 325-single-family home community boasting stunning views of vineyards, mountains and open space, and a gorgeous one-of-a-kind clubhouse. Homes in this charming community range in price from the high $500s to the low $600s.
Creekside Village in Sonoma also offers low-maintenance single-family homes in the range of the mid $600s to mid $700s. This 313 single-family-home, tight-knit community is surrounded by mature trees and miles of trails.
Chantarelle is an intimate, 120 homes community offering single-family homes from the high $400s to the high $600s. The neighborhood's quiet setting offers a peaceful atmosphere with views of the surrounding mountains.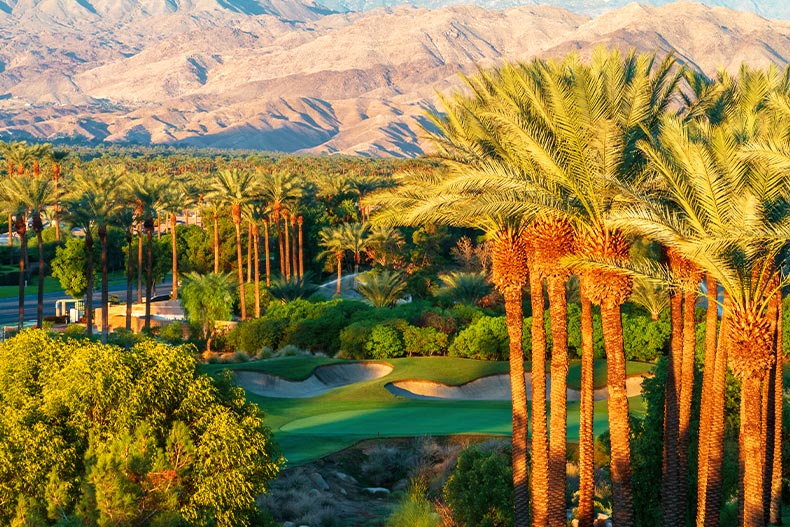 The desert city of Indian Wells attracts snowbirds and year-round residents who appreciate warm, dry weather and plenty of fun in the sun. There are two popular communities in the area offering a respite for singles looking to retire.
Toscana Country Club is a single-family home community with no age restrictions, offering beautiful, spacious homes starting in the low millions. This 652-home community is a virtual oasis, with resort- and spa-like amenities to enjoy for years to come.
Desert Horizons Country Club is another active lifestyle community in Indian Wells, with 510 single-family homes that range from the low $400s to the mid $1Ms. This golf-course community also offers an impressive array of resort-like amenities.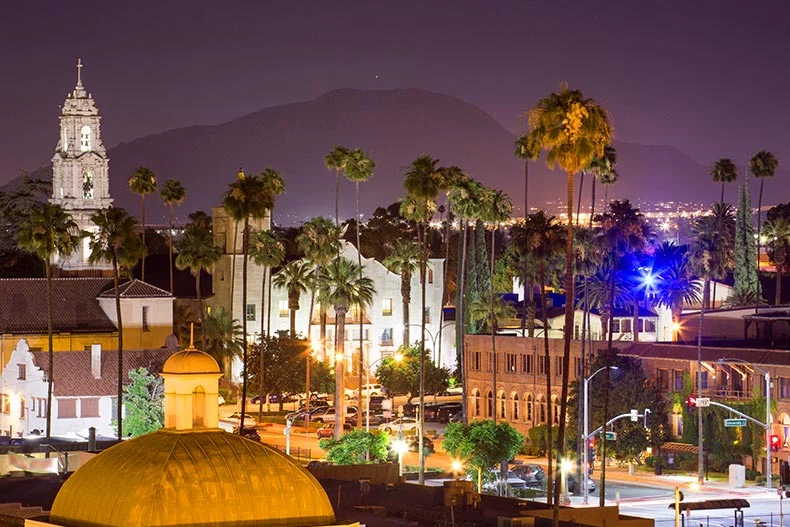 Located near Indio in Riverside County, east of Palm Springs, Bermuda Dunes is a country club community where singles thrive. Bermuda Dunes Country Club offers a wide array of home prices and styles.
This sunny hot spot is comprised of 1,217 single-family, attached, and condo homes, so there's a home to match every buyer's wish list. Prices in this gated community range from the low $100s to the high $900s. The private, Billy Bell-designed 27-hole Bermuda Dunes golf course is a popular amenity within this sprawling community.