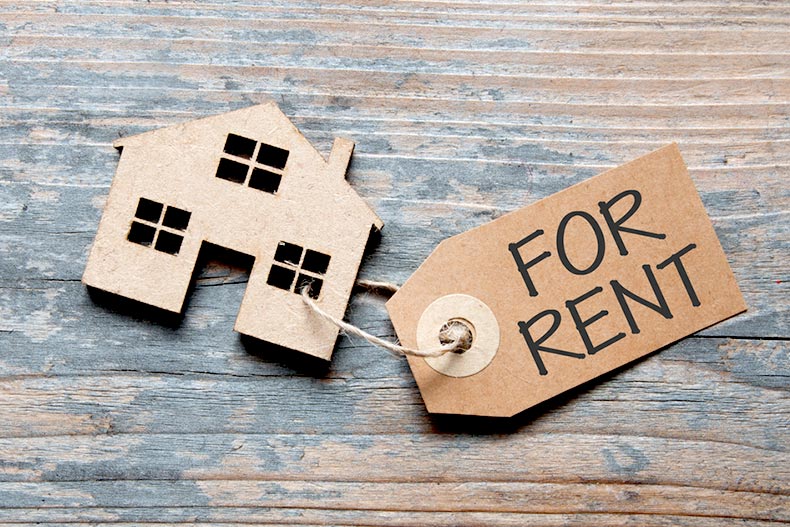 Anyone who's lived north of the Sun Belt knows this story well. It's early March, and the sun is still coming up late. A seasons' worth of slush along with the new snow needs to be cleared, yet again, before you have a chance of getting your salt-crusted car out of the driveway. It feels like weeks since you've seen the sun and so much longer since you were able to go outside without bundling up as if you were joining Shackleton's expedition to Antarctic Circle.
It's about this time of year (or earlier) when lots of northerners dream of a snowbird lifestyle. Who wouldn't love ditching the snow shovels and puffy coats to live a life following the seasons? You could catch your favorite team's spring training or tend to citrus trees in the winter then pack up and head north before the steamy weather hits for a summer of BBQs with the family and time on the lake. Many people write this off as fantasy, but it can be a surprisingly attainable goal, even for those who don't want to own a second house.
Snowbird rentals, both short and long term, are trending these days, and they're especially popular with the 55+ crowd. Not only do they offer a merciful reprieve from the bitter winter, but they also offer on-the-fence potential homebuyers a chance to try the lifestyle before making a long-term commitment.
Test Drive the Snowbird Lifestyle
Snowbird rentals aren't right for everyone, but for many, they're an ideal entryway into this semi-nomadic lifestyle. The rental experience is especially useful for those who don't have extensive experience traveling or vacationing in warmer states. Even if you do have a favorite vacation house, there's certainly no harm in trying out a different city or region before settling on purchasing a second home.
This is especially true in Florida which, while consistently sunny and warm much of the year, offers dramatic regional differences. Florida snowbird rentals can be a great way to discover these different regions and what makes them unique. Maybe you're a person who likes the fast-paced excitement of the Orlando-Kissimmee area, with its world-famous theme-parks, destination golfing, and endless dining options. Or maybe you've spent some time there already and you'd like to check out Palm Beach County, with its active social scene and sun-kissed sandy beaches. A Florida snowbird rental is a great way to survey what's on offer before buying.
Find Out If You're Ready to Own Two Homes
More practically speaking, a snowbird rental can be a great way to determine if you're ready to take the two-home living plunge. While many active adults love spending time in two locations over the year, others find they can get a bit homesick, missing friends and family back home. Without the longterm-commitment of purchasing a home, you're free to get up and leave when your rental period is over.
Additionally, rentals are a great way to experiment with budgeting. For owners of a second house, it's important not only to have the income to maintain two houses and pay the associated taxes but also to have money left over in the budget to enjoy yourself. After all, a second home is no fun if you have to live like a monk in order to afford it. Part of the fun of the snowbird lifestyle is being able to hit the town or splurge a little bit while the rest of us are cursing the cold up north.
Rent Anywhere You Want
Speaking of splurging, snowbird rentals are a great way to have your residence suit your needs at any given time of the winter. For instance, during much of the season, you could rent a cozy condo, say in the Fort Meyers-Cape Coral area, where you can enjoy the sunny beaches in peace. During the holiday season, you could consider a much larger rental on Alabama's Gulf Coast or in the Hilton Head Area. You can book a larger, short-term rental with plenty of space for the whole family, making it not only a holiday season to remember but also bringing the family to you!
Finding a Rental Home
Living the snowbird lifestyle with a rental home has never been easier. Gone are the days of needing to look into time-shares or dealing with brokers. You've likely heard of Airbnb or VRBO. These companies, through their websites and apps, offer short- and long-term rentals throughout the country. You can browse photos, learn a little more about the owner, and pay a fixed, no-haggle price for your rental. There are even websites dedicated exclusively to snowbird rentals, often with the 55+ consumer in mind.
Most of these rental companies offer important consumer protections that informal arrangements can't match. Say the nightmare situation happens and your rental is nowhere near what it was described as, many of these companies will take over from there, securing you a refund and possibly even finding alternate accommodations. You won't ever have to confront the, admittedly quite rare, less-than-scrupulous owners. As ever, it's up to you to be a savvy consumer and read a company's terms and conditions before renting.
Rent Out Your Primary Home While You're Away
Along similar lines, if you fall in love with an area and do decide to buy a second home there, you can use these same apps and services to rent out your own home while you're away. This is an excellent way to defray some of the costs associated with maintaining a second home, and it's surprisingly easy to do too.
You'll need to take some photos, go through a reasonable vetting process, and of course, clean up the house, but then you're ready to go. The companies that facilitate this kind of snowbird rental offer the same sort of protection to those renting out their homes so you can be at ease.
The appeal of the snowbird lifestyle is clear to anyone who's ever lived in a snowy climate: summer-like sun, warm temperatures, and no snow or slush to deal with. The cost, however, can keep some people away from jumping into not only a lifestyle but, for many, a huge quality-of-life improvement. Snowbird rentals offer the best of both worlds: a respite from cold winter weather at a price often much less than homeownership.