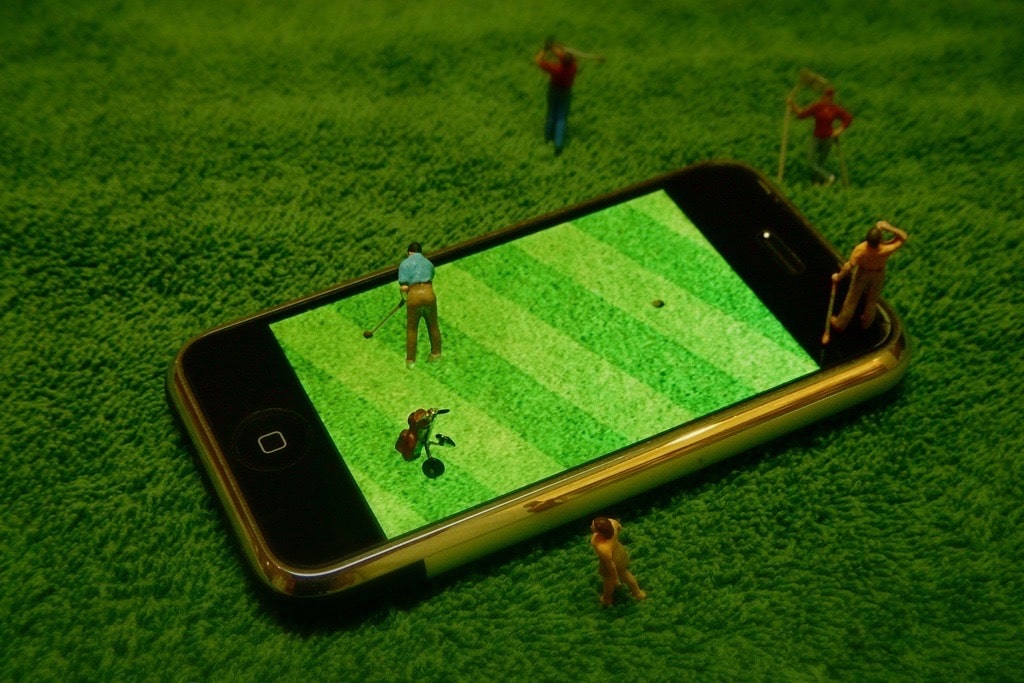 A golf handicap gives beginners a level playing field when playing against better golfers. The objective is to show the potential ability of each individual player, not the average ability, which is a common misconception about golf handicaps. Finding your handicap is based on an 18-hole course, the number of holes played, and the course difficulty itself. The handicap index is then calculated on the number of strokes per hole, finding an average and using a multiplier, which varies by the index used. The USGA Handicap Index® is necessary if you wish to enter tournaments. Following are five great apps for calculating your golf handicap in a snap.
One of the top-rated free apps for calculating your handicap, the Golf GPS Rangefinder and Scoring application for Android, has over 3.5 million users worldwide. A full-featured app that will allow you a satellite view of the course you play and an availability of upgrades will give you added features like real-time wind speed, elevation, and a 'plays like' distance feature for an even better game. You receive free stats and your handicap in the app after you have posted the results of three rounds.
The EGA Handicap Calculator allows you to see your handicap over time or calculate it for the next course you are playing. It tracks scores for you and your friends, storing your progress over time and displaying the changes in your handicap in an easy-to-read graph. With the ability to add as many courses and players as you wish, the EGA Handicap Calculator Donate will allow you to keep track of everyone's progress in one simple application on your Android.
Available for both iPhones and Androids, the Diablo Golf Handicap tracker will establish your USGA Handicap Index® for free. You will receive your golf handicap after posting five scores. This app also has many additional features to help your game. Though the Diablo uses the USGA index, DiabloGolf will provide a scoring average when not at a USGA golf course. This gives you the benefit of a handicap when you are not at a USGA course.
Offering free handicaps from USGA golf clubs, The Grint is one of the fastest-growing golf apps. You can score tracking and GPS on your iPhone or Apple Watch, as well as receive live leaderboards, statistics, GPS Rangefinder, and so much more. PRO Members are offered PRI-Like performance statistics, score tracking, and the Scorecard Picture Service for uploading your scorecard.
A simple and intuitive app, the Golf Handicap Tracker & Calculator does not provide a USGA official handicap index that is necessary for tournaments. It can, however, calculate your handicap based on U.S., Canadian, and Australian rules and supports 9-hole score combinations. Downloads are available for thousands of courses with rating/slope, with the option to enter this information manually.