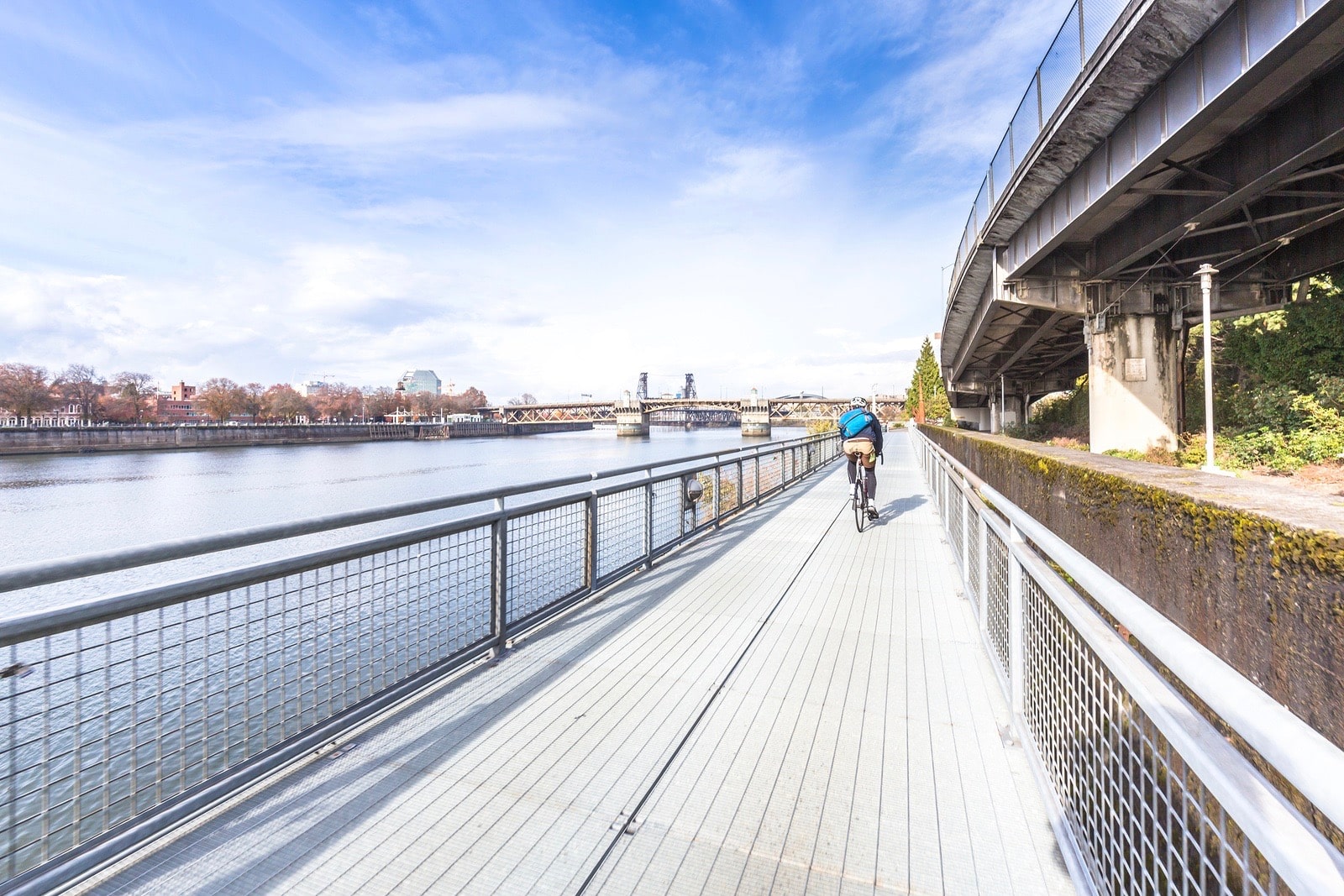 When searching for the perfect retirement destination, retirees typically look for places that have an ideal climate, affordable cost of living, low taxes, or exciting amenities nearby. Those are all great items to check off your list when looking for your ideal active adult community, but what if you plan on spending your Golden Years without a car? Will you be able to enjoy your desired retirement hot spot without depending on a car to get to daily conveniences and entertainment? Not to mention surging gas prices and costly car maintenance may also affect your retirement budget, which can be a hassle for those on a fixed income. If you plan to ditch your car, then you'll want to check out these five spots (listed in alphabetical order) that are great for a car-free lifestyle in retirement.
With a cost of living 3% below the national average, this lively city appeals to active adults and their budget. Residents can find affordable homes within 55+ communities in the Austin-metro area such as Kissing Tree in San Marcos or Sun City Texas in Georgetown. Austin has also gained a reputation for being a great retirement destination as well as a bike-friendly and walkable town. Austin is consistently ranked on various lists, including Bicycling's "Top 50 Bike-Friendly Cities," Bankrate's "America's 10 Best Cities for Retirement" and the Milken Institute's "10 Best Cities for Successful Aging." The city has about 80 miles of dedicated bike trails as well as bike/vehicle shared lanes. It also has plenty of public transit options that include the Capital Metro bus and commuter rail services, which offer discount fares for residents 65 and better. Austin also provides a Senior Transportation Program, which provides transportation to appointments for residents over 60 for just a few bucks.
Boulder is popular for being one of the most bike-friendly cities in the country thanks to its 300+ miles of bikeways, some of which are physically separated from streets and car traffic, making it safe and easy for bicycle riders to get around town. A majority of Boulder's residents commute to work thanks to the city's convenient and extensive bike lanes, bike underpasses, and bike sharing programs.
The city's Regional Transportation District, which owns and operates Boulder's Community Transit Network, offers excellent public transit services, discounts for seniors, and has 90% of its bus stops accessible by wheelchair. Boulder, which was designated a Gold-Level Walk Friendly Community, has also gained a reputation of being a pedestrian-friendly community with an extensive network of multi-use paths, hiking trails, 78 bicycle/pedestrian underpasses, and a pedestrian-only Pearl Street Mall. Those wanting to retire near this cycling mecca have several options nearby, including Taylor Morrison's Skyestone and Del Webb's Anthem Ranch.
Chapel Hill, North Carolina is an ideal retirement hot spot because of its culturally rich atmosphere, excellent medical centers, and charming small-town vibe. With the University of North Carolina (UNC) at its centerpiece, Chapel Hill is a true college town but with a cosmopolitan flair. The downtown area offers plenty of pedestrian-friendly walking paths that take residents to local attractions like University Square, The Dean Dome, Ackland Museum, Morehead Planetarium, and Chapel Hill Museum.
Getting around the city is easy thanks to the extensive Chapel Hill Transit system that offers free bus service to Chapel Hill, Carrboro, and UNC. Boomers with mobility limitations can utilize the city's E-Z Rider service that offers vans equipped with wheelchair lifts. The city's network of greenways and bike paths connect to parks, schools, commercial areas, and neighborhoods also make it easy for active adults to commute around town. Chapel Hill is also working on completing more than 28 miles of trails that will allow pedestrians and bicyclists to connect to every part of the city safely and quickly. The city also has several impressive 55+ communities, including Encore at Briar Chapel and Chapelwood.
Portland attracts the 55+ crowd because of its thriving urban amenities and small-town vibe. Retirees can find an affordable home in active adult communities like Summerplace, King City, or Claremont for an exciting and social lifestyle. In addition to these top qualities, Portland is also a walkable and bike-friendly town with more than 320 miles of bikeways. It ranked number three on Walkscore.com's list of bike-friendly cities and earned a walk score of 64, making it easy for active adults to get around in retirement without a car.
The city's public transportation system also provides plenty of ways to commute throughout the area. The MAX light rail service includes 97 stations and 60 miles of tracks that connect the city, airport, and surrounding region. The TriMet bus system is an affordable and user-friendly system that covers the entire city and suburbs. The buses also provide full wheelchair accessibility as well as bike racks. Portland's latest addition of public transit is the Portland Streetcar, which is a modern and sleek streetcar that provides service to downtown, the Pearl District, and Portland State University.
Getting around The City of Brotherly Love is convenient and can be done by foot, bike, bus, or train. The city is the fourth most walkable large city in the country with a score of 78 from WalkScore.com. Some of the most walkable neighborhoods in Philly include Old City, Rittenhouse Square, Avenue of the Arts South, and Center City West. Philadelphia has 435 miles of dedicated bike lanes and more than 1,000 bikes available for rent across 100 stations throughout the city.
Indego, the city's bike-sharing program, allows people to hop on and pedal across town for $4 per ride. Philly also features excellent public transportation options like PHLASH buses that take passengers to 22 of the city's best attractions with affordable fares and frequent service stops. The Southeastern Pennsylvania Transportation Authority (SEPTA) also provides more transit options via bus, subway, and trolley. Active adults age 65 and better can benefit from riding any of the SEPTA options for free at all times. Retiring in the city is made easier thanks to The Arbours at Eagle Pointe, the only 55+ community located in the city proper.