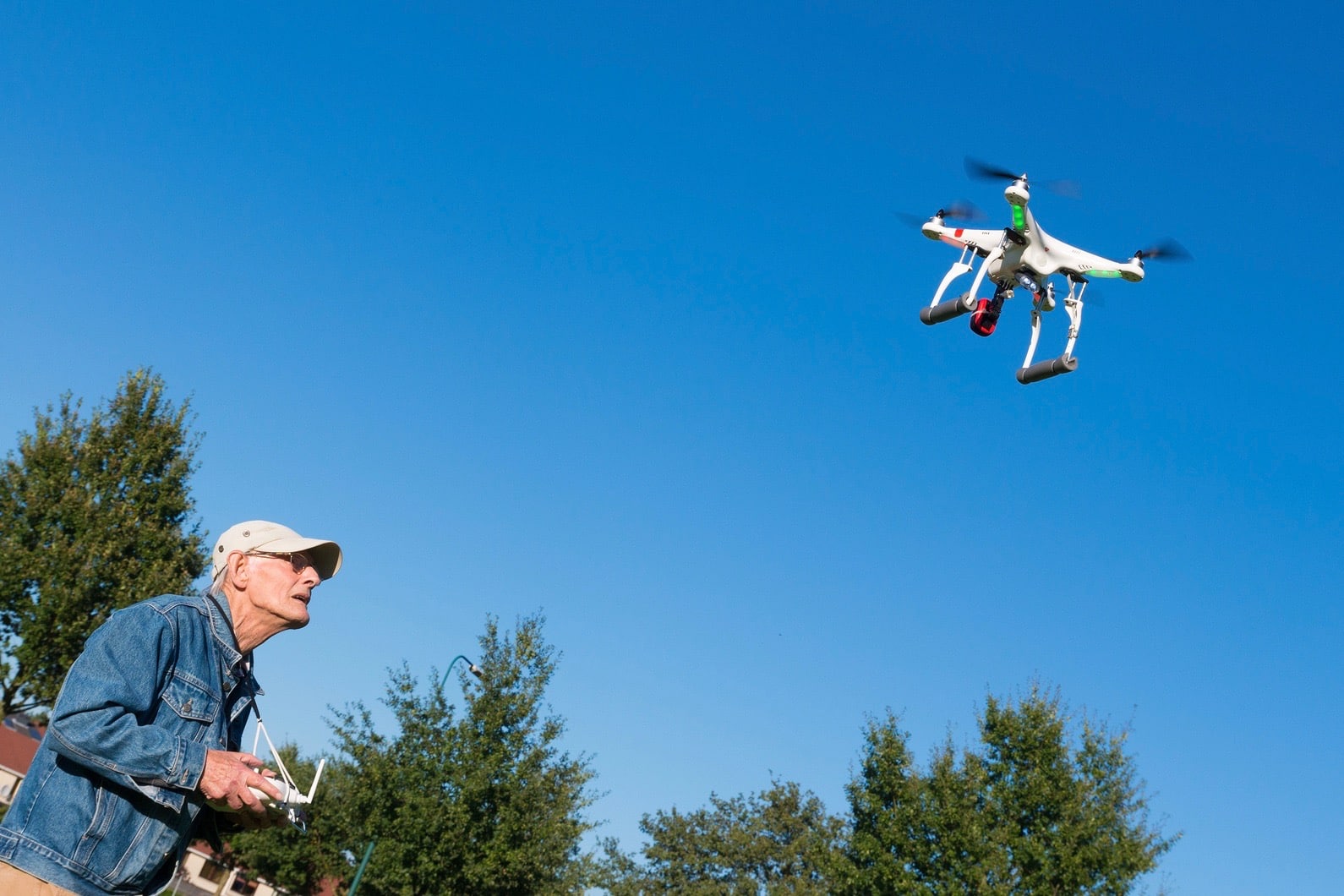 Every year, companies create cool high-tech toys that attract Boomers in droves who are ready to pay big bucks just to be the first to have the newest gadgets. From smartphones and smartwatches to underwater drones and wireless devices, there is sure to be a new product out there that makes your life a little more exciting. If you like trying out new products or just want to be the first one in your active adult community to show off the latest gadget, then check out these new high-tech products.
Wireless Phone Chargers
Although there are already plenty of wireless chargers on the market and are standard features on numerous smartphones, more companies are coming out with new and improved versions. Some of the new wireless chargers that came out this year include the Spigen F300W Wireless Charger (under $30) that doubles as a handy desktop stand and comes at a reasonable price. On the higher price end, the Samsung Convertible Wireless Charging Stand ($90) is launching with the Samsung Galaxy S8 and S8+ and features a fast wireless charge as well as multiple charging coils and a built-in fan to keep your phone cool. It also transforms from a stand to a horizontal charging pad.
Samsung Galaxy S8
Launching in the spring of 2017 is Samsung's newest smartphone – the Galaxy S8. With a revolutionary design, the S8 and S8+ will feature an infinity display that allows for the screen to fit from end-to-end that extends to the phone's sides. It also includes Android's newest OS system, Nougat, as well as a new digital assistant called Bixby, which is similar to the iPhone's Siri. Other remarkable features include a fast 10nm processor, 12PM rear camera and 8MP front camera, iris-scanning security recognition, and dust and waterproof exteriors.
Google Smartwatch
If you're looking for the newest smartwatch on the market then check out Google's new smartwatch, called Android Wear, which made its debut this year. The device allows users to wear it as a fashion accessory, fitness tracker, or a high-tech personal assistant on your wrist. This gadget lets you personalize it so it can alert you to calls, messages, appointments, fitness stats, or contacts. There are also thousands of Android Wear apps that you can download to your smartwatch so you never run out of new options and things to try. From requesting a car ride to exploring a new city to practicing your golf swing, the Android Wear does it all. Android Wear not only works with Android phones but it's also compatible with iPhones running iOS 9.
PowerRay Drone
Drones flying in the sky are so last year. The PowerRay drone is an underwater drone that can swim 30 meters below water and utilizes sonar technology to help fisherman locate where the fish are biting. The PowerRay uses built-in WiFi technology that sends alerts to users on dry land when fish are nearby. Best of all it can capture 4K video and photos of what's lurking underwater to ensure you're catching a fish instead of debris. If this gadget needs to be a part of your fishing gear, then make sure you bring your pocketbook. The PowerRay drone will set you back more than $1,500.
Virtual Reality Headsets
Taking a step into the virtual reality world is about to get easier thanks to Microsoft's latest (and free) update for Windows 10 that will allow anyone with a virtual reality (VR) headset to use with their PC. Buyers can choose from a variety of brands that offer VR headsets at reasonable prices like Dell, Asus, and Lenovo. But if you want to go to the high-end price range, then you can invest in the Oculus Rift, which was just released in 2017 and is more advanced than its competitors. The latest and greatest in VR headsets will set you back about $600.