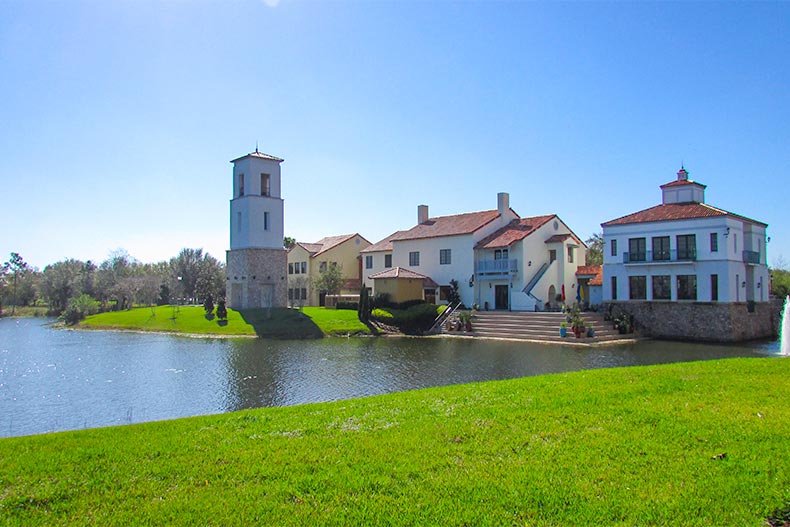 When they decided the time was right to move from New York to Florida, Mary and Kirk Stiffa looked at over 20 communities in the sunshine state. As soon as they drove through the gates of Solivita in Kissimmee, they knew they were home. Now, Mary and Kirk live in one of 55 Best 55+ Communities, according to 55places.com.
Construction began on Solivita in 2000, and new homes are still being built by AV Homes. The active adult community will have 5,900 homes by the time it's finished, and one of the things that residents like Mary Stiffa really appreciate is the diversity and friendliness of their neighbors. There's a good mix of older and younger adults in the 55+ community, and they were able to make friends instantly.
Moving to Florida: The Stiffa Story
Kirk Stiffa had always wanted to live in Florida, and in November of 2017, he and his wife Mary loaded up their two cats and made the 22-hour drive from New York. It felt like home instantly. "We knew we wanted to be here from the first time we visited," Mary said. "I feel safe here, and coming from New York, that's important."
Initially, the plan was to buy a new construction home so they could have their own pool installed. They kept looking at the homes that were available already, and one house in particular kept showing up. Mary said it was a bit neglected, but it had good bones.
It also had a pool.
They drove down in March of 2016 to meet with a contractor, and when they went back to New York after that visit, they began making plans for their permanent move.
Constructing a Community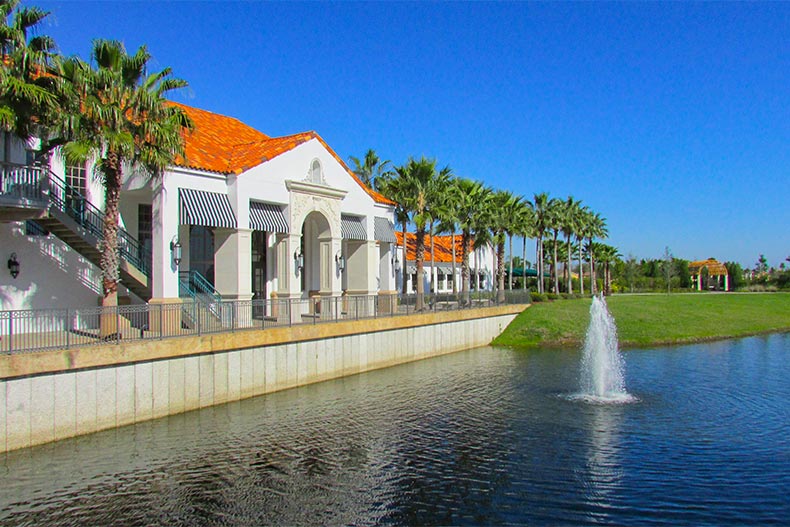 Solivita is full of scenic views and modern amenities.
Making friends was easy, Mary said. She and Kirk are close with their neighbors across the street, and they love that there are so many activities and social outings to participate in at Solivita. Everyone is friendly and respectful and there are a lot of opportunities to get together for food and parties. They've gone on vacation with their neighbors, and it's easy to travel because someone will always be available to water the plants and check the mail.
The scenery doesn't hurt, either.
From their home in the Terra Vista neighborhood of Solivita, they often see sandhill cranes, deer, and tons of birds. "You do see alligators, but they mind their own business," Mary says. "You do have to be careful. We are on their land."
Embracing the Solivita Lifestyle
The list of clubs, activities, and social events is extensive at Solivita. Residents can take yoga classes, play Bunco, volunteer, or join the book club. There's a spa, a fitness center, and a sports complex where residents can play tennis, shuffleboard, and horseshoes. Single-family, attached homes are available from the low $100s to the high $400s.
Mary and Kirk Stiffa are happy to be full-time Floridians living at Solivita. Mary says she'd recommend the community to any active adults looking for a place to live with warm weather, excellent security, and top-notice medical facilities just minutes away.
"We even have our own pharmacy," she says happily. "Do you know how easy that makes it to fill a prescription? We feel very lucky to live here."