5 minute read
So you've settled on the Sunshine State for your next big move. You're ready to spend more time working on your tan and less time working on your house. If you share the carefree mindset, it's time to explore Florida's beaches. Settle into a beachside bungalow of your own and get inspired by the stunning, postcard-worthy west coast. To help you get started, our team put together our top picks for the coasts with the most.
Make every day a beach day with these luxurious retirement destinations along Florida's west coast.
Clearwater Beach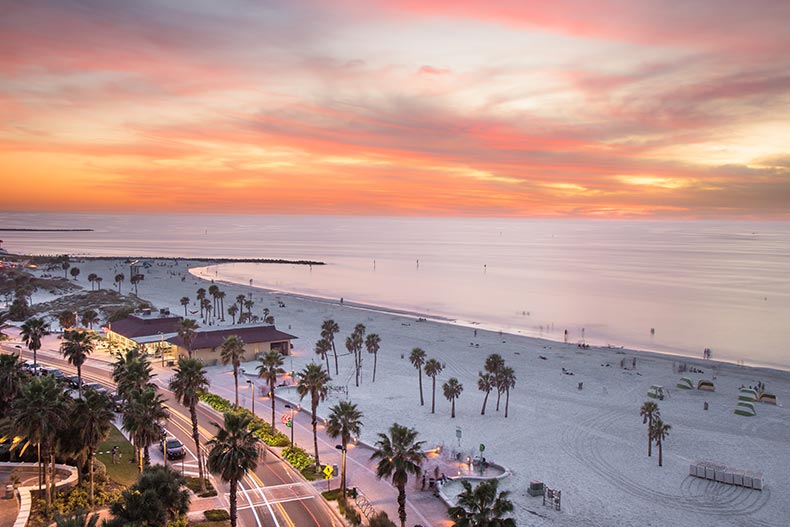 Looking to capture the Caribbean vibe without leaving the States? Clearwater Beach is known for its namesake 3-mile stretch of soft, white sand. As a result, this beach draws recreation enthusiasts year-round. Paddleboarding is a popular sport at this stunning beach and makes Clearwater the ideal spot for active adults. In addition, Clearwater is surrounded by nearby metropolitan centers, and it's home to the Phillies' Baycare Ballpark. In addition, you'll have access to world-class shopping, dining, and leisure activities.
Pensacola Beach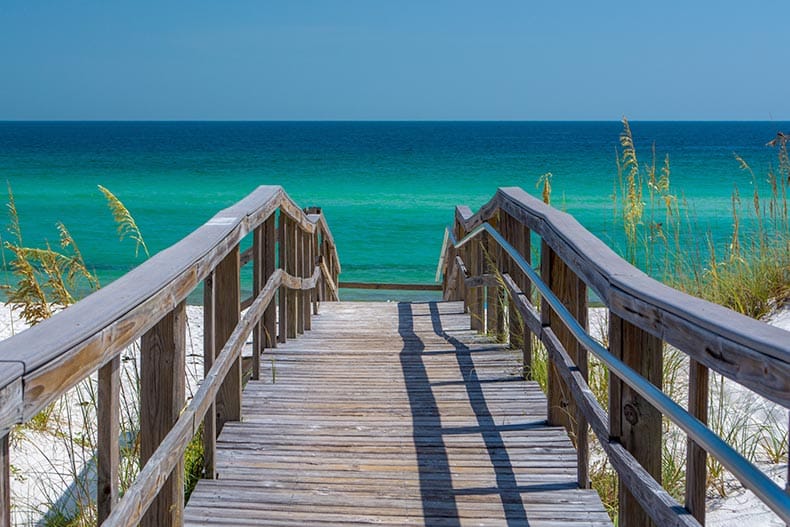 Pensacola Beach is a gem of the Gulf Coast, with luxurious, resort-style beaches throughout the region. Opal Beach is a lesser-known escape with iconic white sand shores for locals to enjoy. If you're feeling adventurous, head over to the Pensacola Beach Eco-Trail for biking, wildlife watching, hiking, and more. Also, manatees visit these crystal clear waters. Additionally, Pensacola Beach has plenty of unique boutiques, cafes, and spas to explore.
Honeymoon Island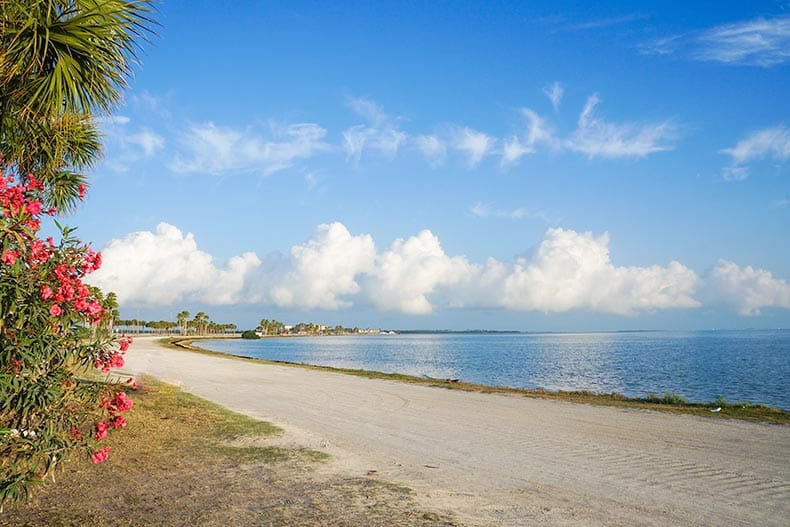 Spark your newfound passion for life at Honeymoon Island. Are you considering settling into one of the many luxurious 55+ communities in Clearwater? If so, visiting Honeymoon Island is a must. This beach offers secluded shores away from the hustle and bustle. A well-kept local secret, active adults will love venturing over to the isle by kayak. Therefore, it's no surprise this island is a popular retreat for couples. Honeymoon Island is a quiet spot that's known for being less busy with beach-going families. You might just fall in love with this iconic destination!
Lido Key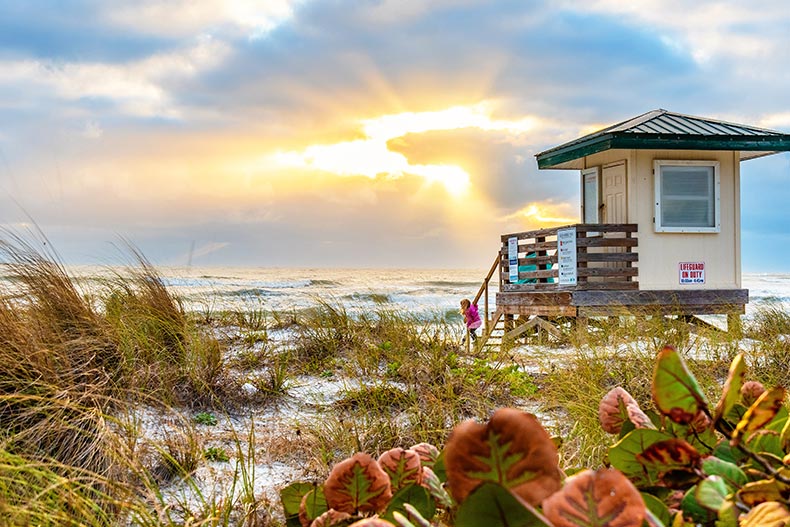 If spending more time fishing is on your retirement bucket list, don't miss Lido Key. This island just west of Sarasota is best known for deep-sea fishing. Charter a boat, enjoy a romantic sunset cruise to Lido Key, or take a kayak or paddleboard out into the calm, hospitable waters and enjoy sightseeing.
Remember, you're on island time. So, take a moment to appreciate the beauty of Lido Key. Consider taking a beachside yoga or meditation class. If you fancy a weekend away, Lido Key's 5-star beach resort is the perfect escape. Seasonal festivities and events abound at this little stretch of paradise.
Panama City Beach
Retirement on the Gulf Coast is a lot like spring break for grown-ups. No crowds during the off-season and a more refined taste in beverages are the hallmarks of Panama City Beach's active adult community. Therefore, many residents are surprised to find how laid-back Panama City Beach is year-round.
In addition, 27 miles of white sand beaches are waiting to be explored. The artificial reefs offer a snorkeling paradise for intrepid divers, and don't miss out on shopping! The best designers and boutiques are just a short beach stroll away.
Siesta Key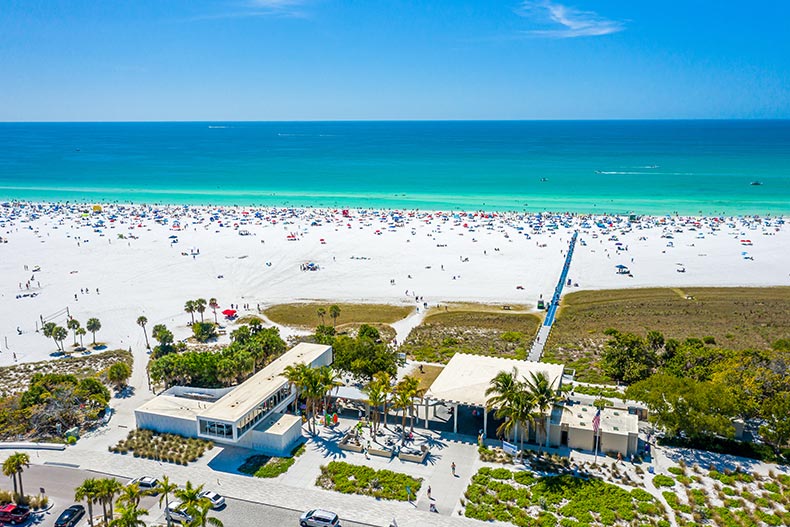 With a name like Siesta Key, you know you're in for a relaxing day in the sun on one of Florida's Beaches. This beach is a favorite among couples, with calm waters and plenty of nightlife. Residents love the welcoming social scene at Siesta Key as well as the sense of community that surrounds this stunning Gulf Coast gem.
If you're a foodie, you'll love the selection of Michelin Star restaurants available. Best of all, you'll be able to snag that dinner reservation far more easily as a resident of this fantastic area.
Sanibel Island and Captiva Island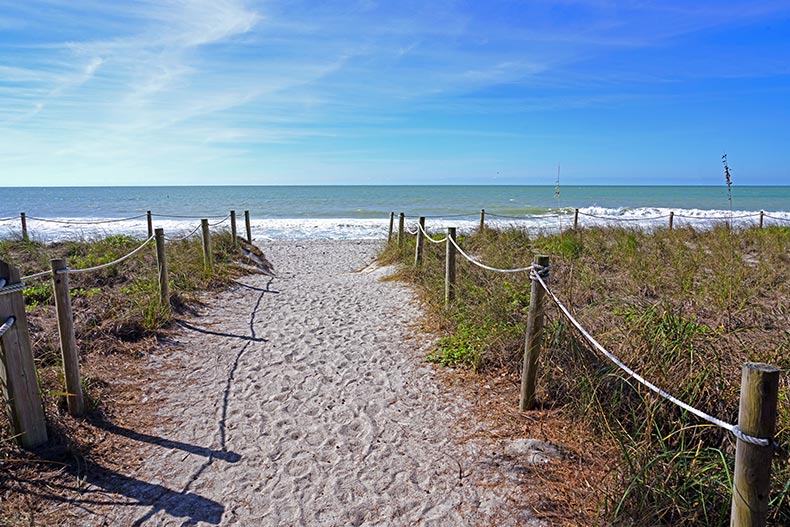 Sanibel Island and Captiva Island are located along the Gulf of Mexico in southwest Florida. These peaceful beaches are the perfect day or weekend trips from the city. Sanibel Island is known for its world-famous sunsets—best paired with wine and amazing dining, in our opinion.
Captiva Island shares a laid-back vibe. In addition, it's known for seashell-hunting expeditions, wildlife viewing, and simply relaxing to the sound of calming ocean waves. Several spas line this stretch of white sand with rejuvenating treatments, holistic and natural facials, and massage selections to help you unwind.
Marco Island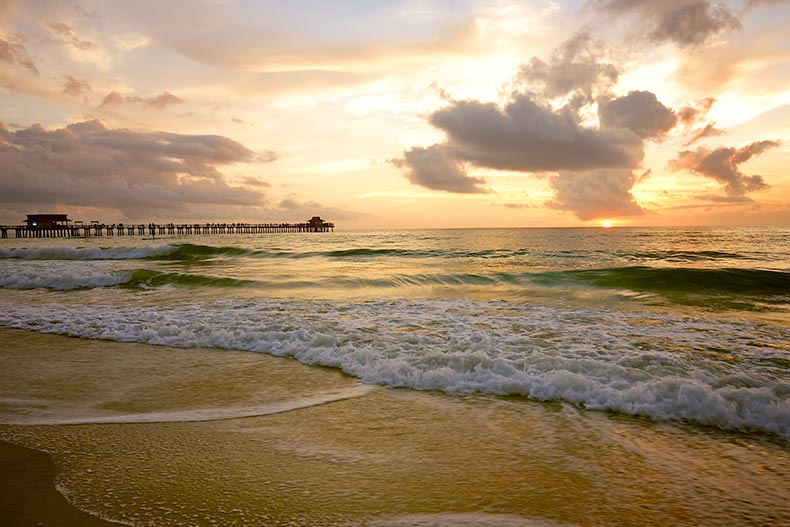 Have you heard of Marco Island? While we regret to inform you that there is no Polo Island nearby, this Gulf Coast gem is located a short trip from Naples, Florida. A barrier island that joins the mainland via a bridge, Marco Island is home to several of Florida's beaches and resorts.
Here, you'll find some of the best spa experiences alongside fantastic dining and leisure activities. The Briggs Nature Center is a fun place to explore for wildlife enthusiasts, and a selection of golf courses and marinas attract golfers and boating enthusiasts alike.
Destin Island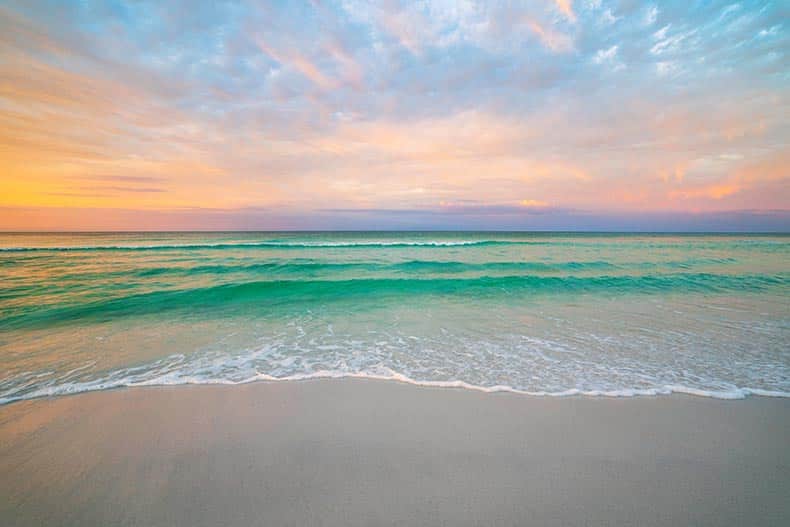 Stroll down the iconic Destin Harbor Boardwalk and enjoy peaceful ocean views. Destin Island is located along the Gulf of Mexico. This scenic area is surrounded by several 55+ communities that offer nearby beach and golf course access. Nature trails run through the community, offering paths for biking, walking, and birding. Pine and oak trees surround Destin Beach, providing natural shade from the hot Florida summers. Nearby Big Kahuna's water park is the perfect place to take the grandkids or be a big kid yourself.
Your Beachside Retirement Awaits!
Retiring to Florida's beaches—specifically the beautiful west coast—is one of the best decisions active adults can make when it comes to downsizing, de-stressing, and enjoying a little more sunshine and a little less housework. With so many options to choose from, we hope one of the beaches on our list will become your favorite.
Looking for more resort-esque retirement recommendations? Our team of real estate experts know the best properties with the best amenities. Reach out to 55places today, and learn more about your new retirement destination.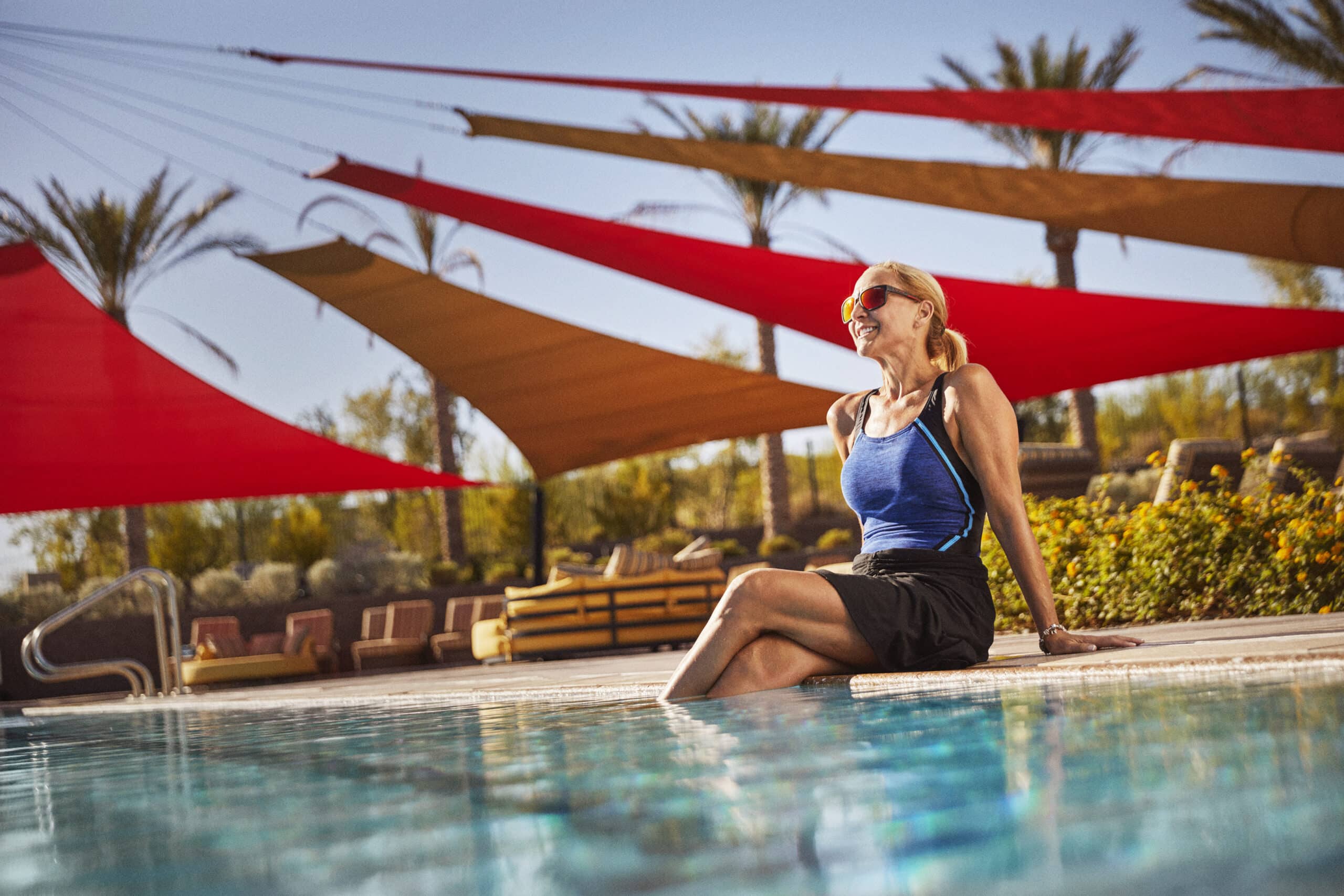 Discover what's next.
To learn more information or connect with a real estate expert, contact us today.