Florida retirement can be both sophisticated and cozy when you choose a small beach town that embraces modern flourishes and includes a mix of generations and cultures. Delray Beach is a seaside community that's close to larger cities like West Palm Beach and Fort Lauderdale. It has its own artsy, Atlantic coast vibe, and active adults have begun to notice that it's an excellent place to find upscale, affordable neighborhoods that are perfect for retirement.
This town in Palm Beach County is warm, walkable, and welcoming. It's also brimming with things to do and places to explore. Here are five reasons why you should consider retiring in Delray Beach.
1. Golf and Beach Activities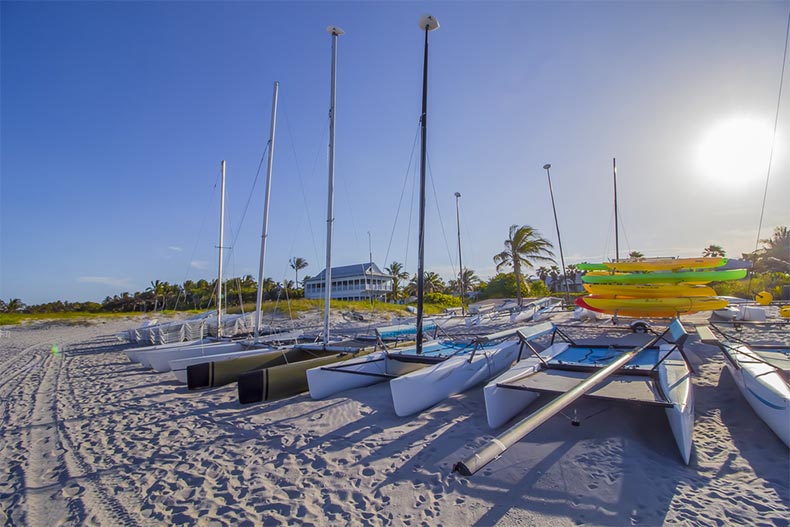 Golf is a year-round activity in Delray Beach thanks to the warm winters and long days. When you're looking for a retirement destination that can provide you with plenty of tee time, this is the place to be.
More than 21 PGA golf courses have a Delray Beach address, and the most popular links with locals include Lakeview Golf Club and the Delray Beach Golf Club, a 9-hole public course designed by Donald Ross. The stunning Gulf Stream Golf Club offers ocean views while you play.
There's no shortage of sand and surf in Delray Beach, and the first place to check out is Atlantic Dunes Park, a peaceful stretch of beach where people go to swim, sunbathe, and walk. A shade-covered boardwalk provides a pleasant walk over sand dunes to the water. Other locally popular beaches are Gulfstream Park and Anchor Park, both of which are close to downtown.
2. Art, Museums, and Culture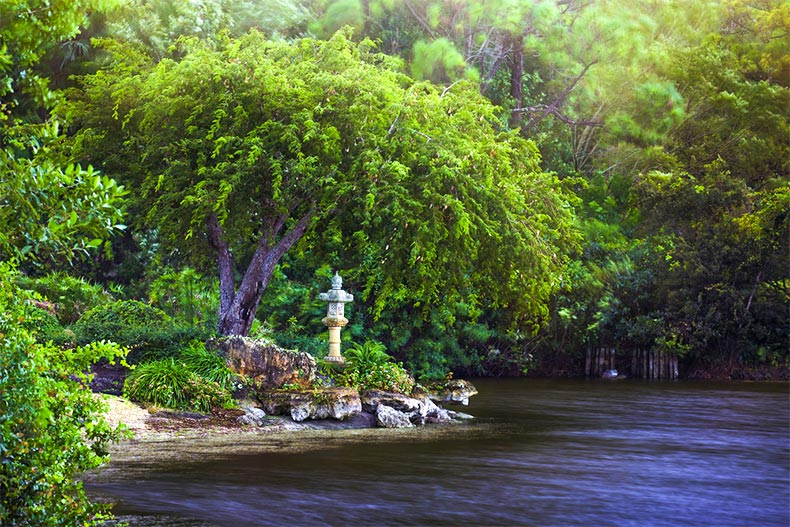 In Delray Beach, the arts are celebrated and supported. Residents and visitors head over to the Arts Garage, which hosts concerts and shows as well as galleries that feature local artists. Classes are available for all ages in painting, photography, dance, and theater.
The Cornell Art Museum downtown is a converted schoolhouse from 1913, and galleries show contemporary works and modern exhibits. The Morikami Museum and Japanese Gardens offers a unique look at Asian art and culture. Stroll through the impressive gardens and stop in for tea. Seniors get discounted admission at both The Cornell and Morikami museums.
3. Nature and Unique Florida Ecosystems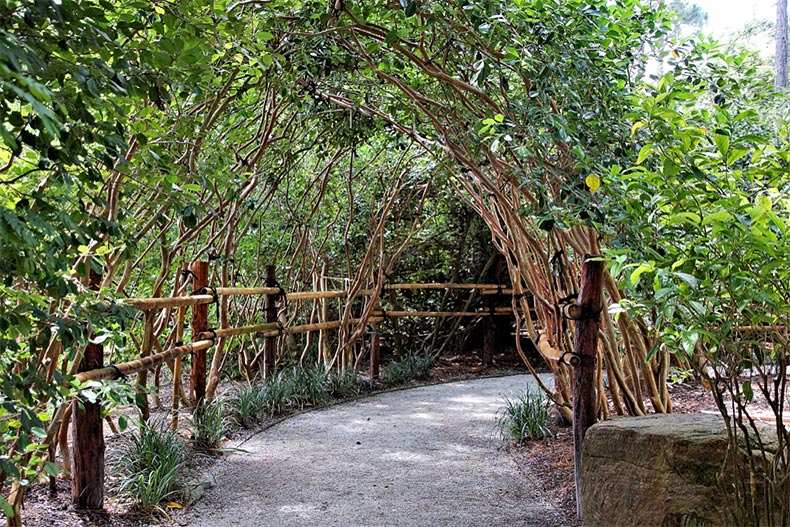 Wildlife in Delray Beach is entertaining and accessible to anyone taking a walk, paddling a kayak, or riding a bike. At Wakodahatchee Wetlands, you can take an easy stroll along the boardwalk to see over 178 species of birds who nest, roost, and wade in the area. You're also likely to spot gopher tortoises, alligators, and rabbits.
At Delray Oaks, there are a few trails and an observation tower overlooking a swamp. If you prefer experiencing nature from the water, you'll find dozens of fishing, kayaking, and boat charters to take you out onto the water for an hour or a full day.
4. Nightlife and Food in Downtown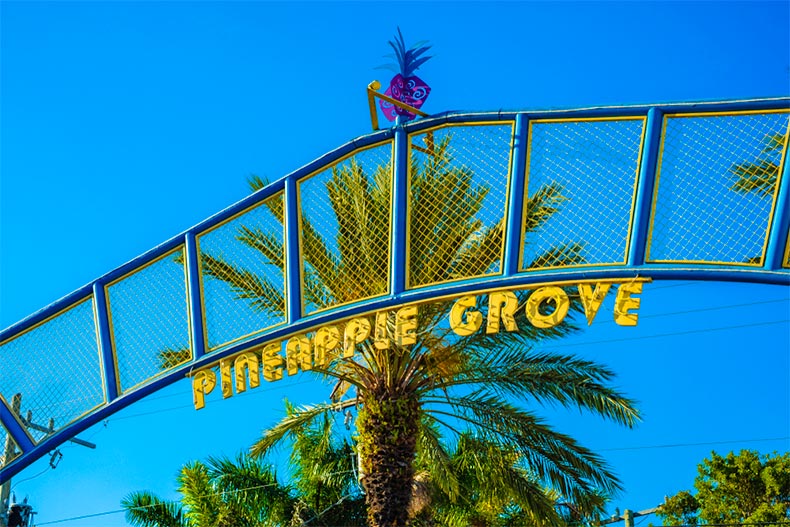 Downtown Delray Beach is lively and busy, especially at night. East Atlantic Avenue is the place to be, where you'll find lots of shopping, art galleries, bars, and restaurants.
Stop in at Salt 7, a contemporary steakhouse, where you'll have your meat rubbed with seven different types of sea salt before it's cooked to your preference. Locals can be found at 3rd And 3rd, enjoying burgers, live music, specialty cocktails, and craft beer.
Active adults who find themselves on the tip of all things trendy can relax at Buddha Sky Bar, which specializes in Dim Sum, raw bar selections, and dozens of well-crafted drinks. Views of downtown Delray Beach from this third-floor restaurant are spectacular.
5. Delray Beach Real Estate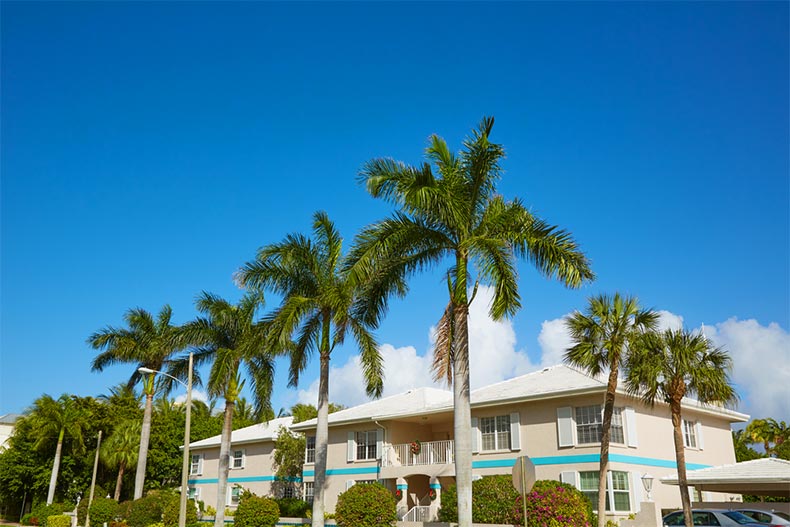 The beauty of Delray Beach, Florida real estate is that it's upscale and affordable. Some of the more popular 55+ neighborhoods right now are condo communities like Huntington Lakes and Kings Point in Delray Beach, where buyers can find a comfortable home in a desirable location for under $200,000.
Properties at Villaggio Reserve and Villa Borghese offer a little more luxury and a lot more space. With 38 active adult communities in Delray Beach, buyers are bound to find something that fits both lifestyle preferences and budgetary goals.
Then there are the biggest communities in town, like Palm Greens, Lakes of Delray, and Las Verdes. All offer over 1,000 affordable homes and expansive amenity options only rivaled by the country's most popular 55+ communities.