5 minute read
As softball becomes more popular among active adults, many age-restricted communities have responded by offering on-site softball fields and leagues. With on-site softball, these communities provide an easy way to stay healthy, have fun, and make lasting friendships. The popular retirement destination of Phoenix is home to a number of communities with a thriving softball scene. Here are the top five to check out.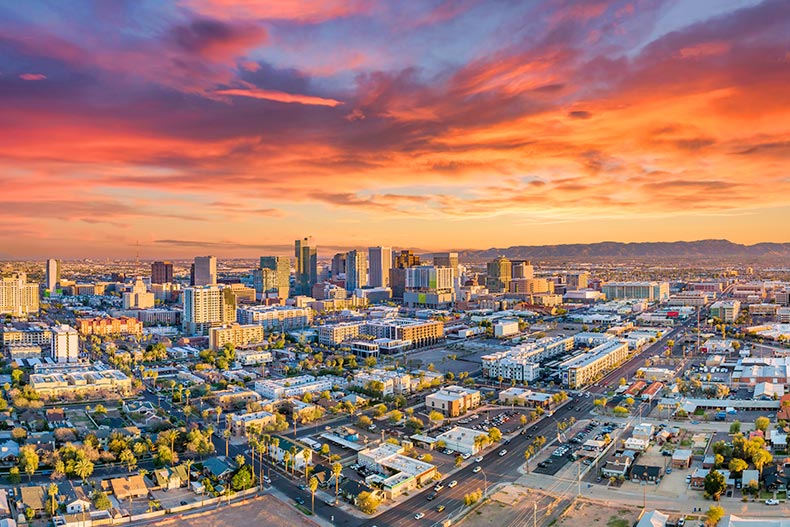 Phoenix Homebuying Guide
Want to retire in Phoenix, Arizona? Our guide can help you take the first step.
Below $100k – Low $600s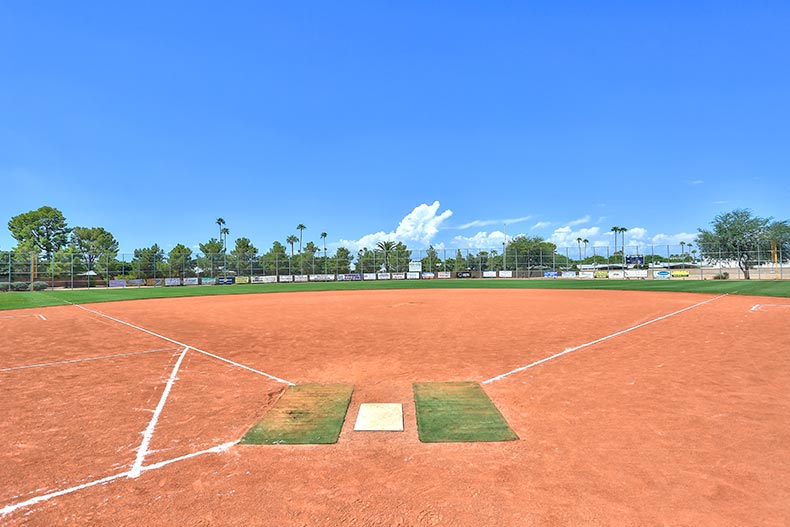 The original Sun City sparked the trend of resort-like 55+ communities that eventually spread throughout the U.S. This immense, self-contained community has many recreation centers, as well as on-site shopping, restaurants, and more. Sun City is home to 27,492 residences, including condos, single-family homes, and attached homes.
In addition to its other sports facilities, Sun City has a softball field. For residents who'd like to connect with like-minded neighbors, Sun City also has a dedicated club, called the Senior Softball Club. This mixed recreational and competitive club also plays with residents of Sun City West. There are co-ed teams, women's teams, and teams for those aged 70+. Membership is $100 for the first year, and then $25 annually after the first year. Full uniforms are provided for all members.
Request more information about Sun City.
Mid $200s – High $900s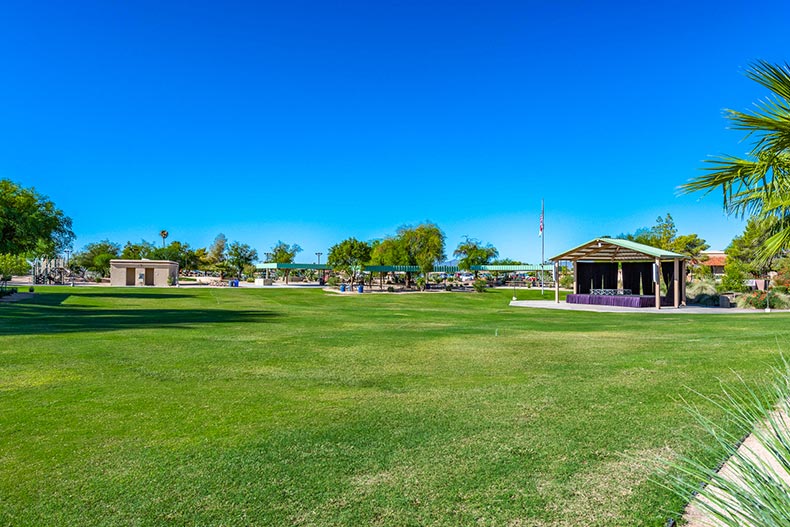 Like the original Sun City, Sun City West offers an active lifestyle with a fantastic lineup of amenities. With 16,900 residences, this 55+ community isn't as large as Sun City, but it has a similar environment. The community's single-family homes and attached homes come in upwards of 100 floor plans.
Sun City West keeps residents busy with several recreation centers and sports facilities. A popular spot for those who enjoy a little friendly competition is the softball field. The community's softball club brings residents together for games with one another and with residents of the original Sun City. Players of all skill levels are welcome. This shared league is the same one offered by Sun City, so it has the same membership fees.
Request more information about Sun City West.
Mid $300s – Low $1Ms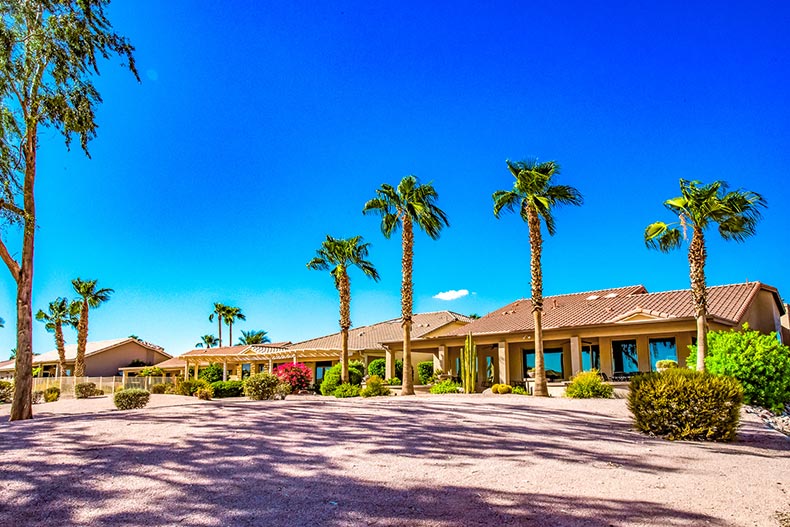 PebbleCreek is a welcoming 45+ community that appeals to modern active adults. Development began in 1994 and is ongoing, so homebuyers have a great selection of new and resale homes. Upon final build out, PebbleCreek will be home to 6,200 residences, including single-family homes and attached homes.
PebbleCreek's well-appointed clubhouses, two golf courses, and other activities ensure residents always stay social and active. Those who enjoy softball will appreciate the Tuscany Sports & Aquatics Complex. This state-of-the-art complex has a softball field, as well as courts for many other sports, a fitness center, swimming pools, and more. With the PebbleCreek Senior Softball Association, residents can play games with neighbors who share their enthusiasm for the sport. Membership fees are $100.
Request more information about PebbleCreek.
Mid $200s – Mid $400s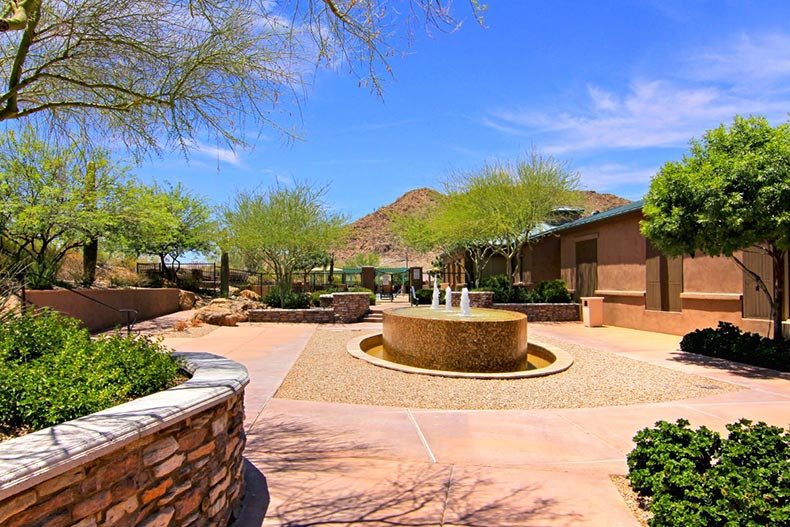 With 727 single-family homes, Solera at Johnson Ranch offers a tight-knit atmosphere in a beautiful master-planned community. Development wrapped up in 2008, so it's also a great choice for homeowners seeking a newer community.
With an exclusive clubhouse, 55+ residents of Solera enjoy access to their own private amenities. Residents also have use of the master-planned community's amenities, including softball and baseball fields. Softball players at Solera can make lasting connections with their neighbors at the community's softball clubs and related meet-ups.
Request more information about Solera at Johnson Ranch.
High $200s – High $800s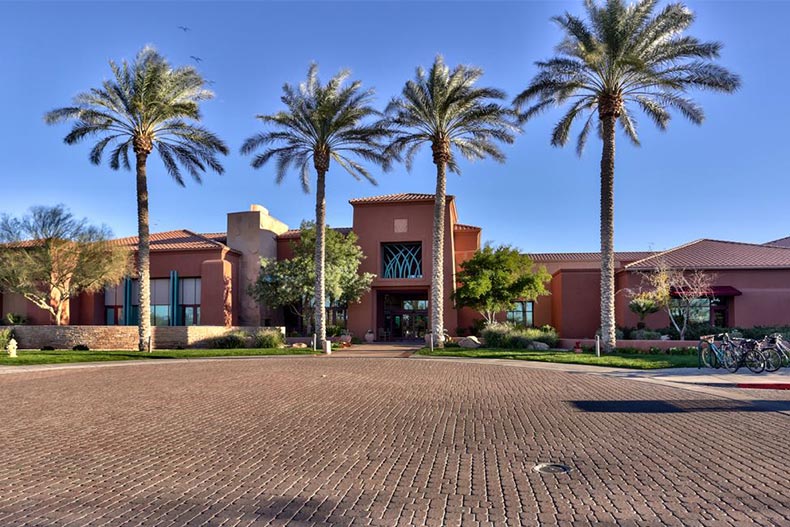 Sun City Grand is smaller than other Sun City developments, but it still offers an exceptional lifestyle. This vibrant 45+ community is home to 9,802 residences, including condos, single-family homes, and attached homes.
Residents of Sun City Grand are served by several recreation centers with resort-like amenities. They can also enjoy some competition with neighbors at the community's on-site softball field. Sun City Grand's softball club welcomes players of all skill levels to practice, play, and connect with their neighbors. In addition to frequent games, the softball club holds various events, such as dances and picnics. Membership fees are $50 annually.
Request more information about Sun City Grand.
Other Phoenix Communities With Softball Fields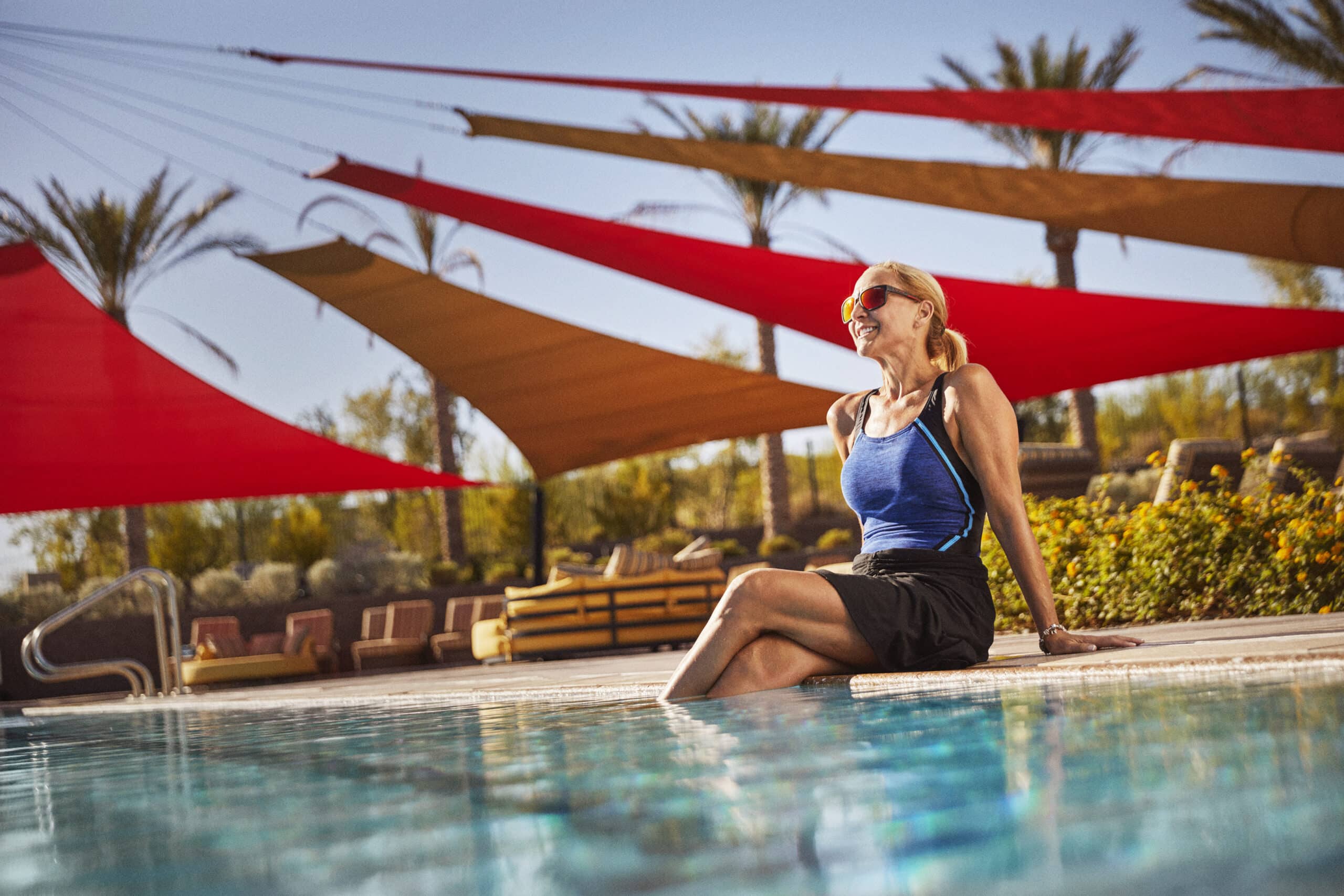 Discover what's next.
To learn more information or connect with a real estate expert, contact us today.