6 minute read
It's no secret Florida is an extremely popular retirement destination for active adults—and for good reason. The Sunshine State offers residents warm weather year-round, beautiful beaches, an endless list of golf courses, plus countless entertainment options to enjoy. On top of all that, Florida is very tax-friendly toward retirees.
However, even once you've honed in on Florida for retirement, you're only halfway through the decision of where to live. Now, it's time to figure out which Florida town is the perfect place for you to spend your retirement years. While larger, flashier areas like Miami, Orlando, Daytona, and Tampa get a lot of attention, there are several lesser-known areas that are great alternatives to the bigger cities. Sanford is one of those places—especially for those interested in retiring in Central Florida.
Situated between Orlando and Daytona, Sanford is perfect for active adults who dream of living in a town that offers a balance between a peaceful setting and a lively mix of cultural amenities.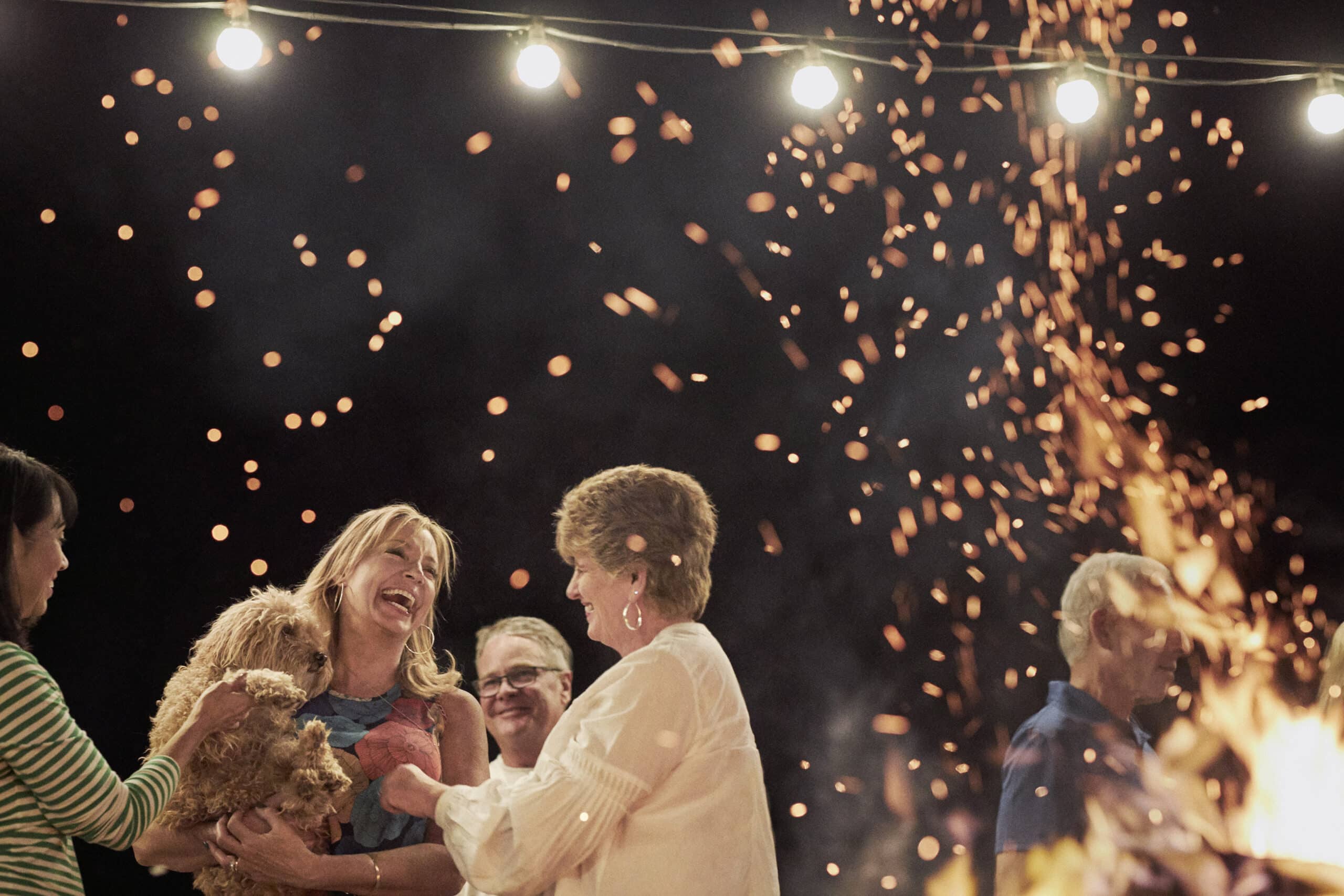 Download Our Homebuying Guide
Not sure where to start? Our homebuying guide can help you take the first step.
Climate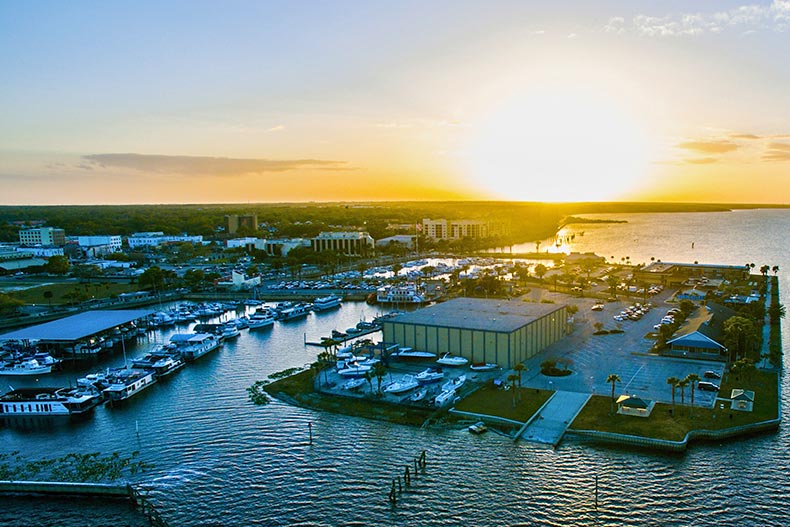 Sanford aptly represents the Sunshine State with an average of 238 sunny days per year. The town has a subtropical climate with average temperatures of 92 degrees during the months of July and August to a low of 48 degrees in January.
With an average of 0 inches of snowfall each year, residents will never have to worry about shoveling snow. Although hurricanes can be a concern for Florida residents along the coastline, Sanford's location 25 miles inland helps protect it from major hurricane damage.
Outdoor Recreation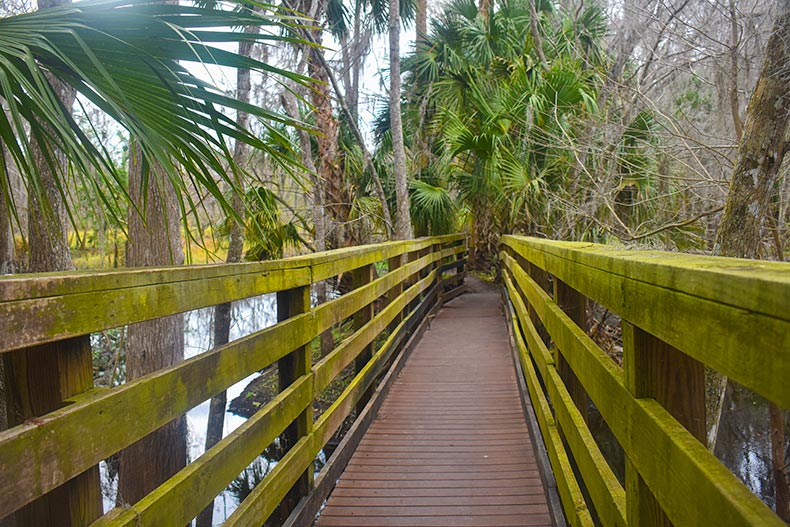 Great weather year-round means residents never run out of things to do in Sanford, Florida. With both the St. Johns River and Lake Monroe nearby, there are countless water activities. The Monroe Harbor Marina also provides the perfect spot to enjoy a day boating, fishing, kayaking, or paddle-boarding.
Prefer to stay on land? Take a leisurely walk along the scenic Sanford RiverWalk that sits along the shores of Lake Monroe. Or spend the day at Veterans Memorial Park. The Central Florida Zoo & Botanical Gardens is another outdoor go-to where you'll find rare animals and plants as well as a colorful butterfly garden.
Cost of Living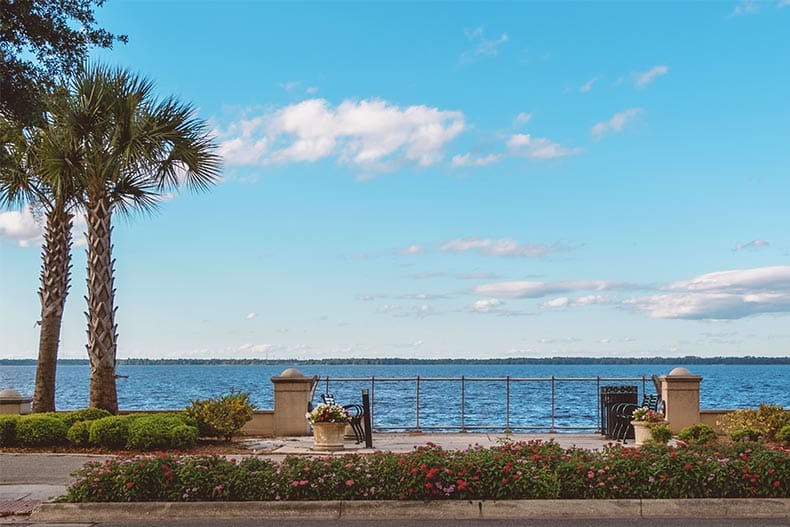 This area is also a great option for those who don't want to pay the extravagant prices that typically come with living in a big city. Sanford's cost of living is 1.3% lower than the U.S. average. However, the costs of groceries, housing, and utilities are on par with the national average, according to BestPlaces. The median home price is in the low $300s, which is quite a bit lower than nearby Orlando.
Taxes
Florida is one of the most tax-friendly states in the country, especially for retirees. Florida residents benefit from not having any state income tax, which means Social Security income and pensions go a lot further than other states. There's also no state inheritance tax. And property taxes in Florida are lower than the U.S. average, according to SmartAsset.
Health Care Facilities
There are many convenient health care facilities in Sanford and surrounding areas, including the Central Florida Regional Hospital and AdventHealth DeLand. Residents also have quick access to nationally ranked facilities in Orlando like the Orlando Health-Orlando Regional Medical Center and AdventHealth Orlando.
Cultural and Entertainment Options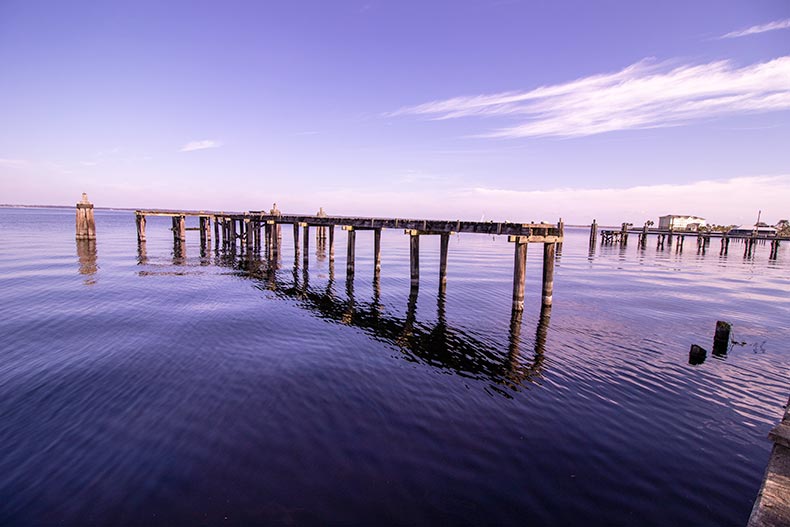 Finding something to do in Sanford is a breeze! Historic Downtown Sanford is teeming with local boutiques, antique stores, and unique eateries. The town's restaurant scene includes award-winning chefs and a wide variety of cuisines. Sanford is also home to a burgeoning craft brewing scene, playing host to breweries that are part of the Central Florida Ale Trail.
In addition to its food and brewery scene, there are plenty of entertainment options for Sanford residents to enjoy. At the Sanford Museum, locals can learn more about the town's rich history. The Ritz Theater and the Theater West End put on many performances and plays including a few off-Broadway shows. Music lovers will appreciate The Alley, a favorite music venue among Blues fans. Also, the West End Trading Co. is known for its live music performances. Residents can admire works of art at the Gallery on First, the Albritton Gallery, and Jeanine Taylor Folk Art.
There are several annual community events to look forward to throughout the year, including the Love Your Shorts Film Festival, the Pints n' Paws craft beer festival, and the Sanford Oktoberfest. The annual St. Johns River Festival of the Arts is also a go-to event for locals.
Beyond its own amenities, Sanford's proximity to Orlando and Daytona puts residents within a short drive of the attractions both cities have to offer. They're also within driving distance of some of the most beautiful beaches on the East Coast.
Active Adult Communities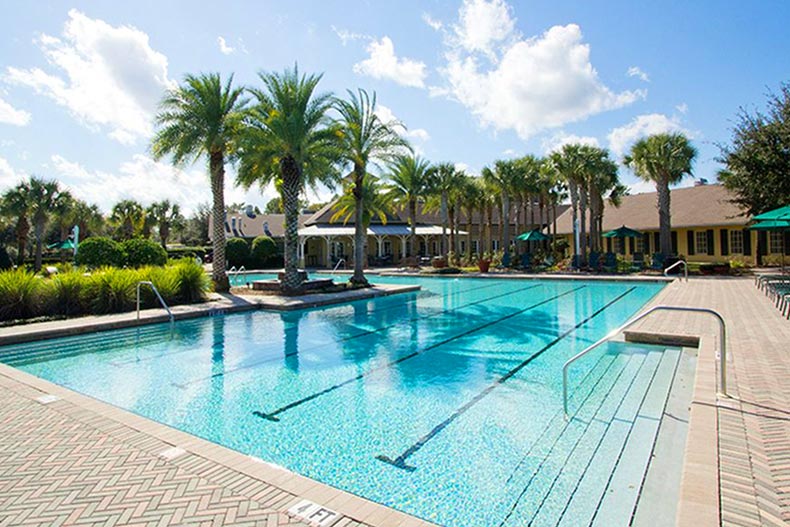 Low $400ks – Mid $400ks
This gated, age-restricted community will feature a total of 1,070 single-family homes upon final completion. Cresswind at Victoria Gardens offers a wide variety of floor plans. Homes within the community range from 1,430 to 3,236 square feet with two to four bedrooms, two to three-and-a-half bathrooms, and two- to three-car garages.
Homeowners have access to an impressive list of amenities, including a 20,000-square-foot clubhouse with a ballroom, a health and fitness center, an arts and crafts studio, a library, and a computer lab. There's also the Clubhouse Cafe where neighbors can grab a bite to eat together. Outdoors, residents have access to four Har-Tru Tennis courts, two bocce ball courts, two pickleball courts, and horseshoe pits. Additionally, there's a heated outdoor pool and a poolside cabana. Walking and biking trails weave throughout the development.
As part of the larger, master-planned community of Victoria Park, residents also have access to the award-winning Victoria Hills Golf Club. Homeowners can tee off on the 18-hole, par 72 championship course that's a favorite among Central Florida golfers.
In addition to all its amenities, the neighborhood also boasts a full-time activities director. There are also several clubs and interest groups, ranging from a sewing club and a nature walk group to a bowling league.
Mid $100ks – Mid $200ks
Alhambra Villas Condominiums is a small, age-restricted community located in DeLand. It's made up of 60 attached homes that are ideal for active adults who want to downsize and live a maintenance-free lifestyle after retiring.
Available floor plans range from 979 to 1,091 square feet and have two bedrooms, two bathrooms, and outdoor parking. The villas' open layouts offer homeowners spacious living rooms, master bedrooms with en-suite bathrooms, and back patios.
The community boasts plenty of parks and natural spaces for homeowners to enjoy time outdoors as well as a convenient location near daily necessities like grocery stores, pharmacies, shopping centers, and restaurants. Some of Florida's best beaches can be reached within a 30-minute drive, while Orlando and all of the city's amenities are within a 45-minute drive.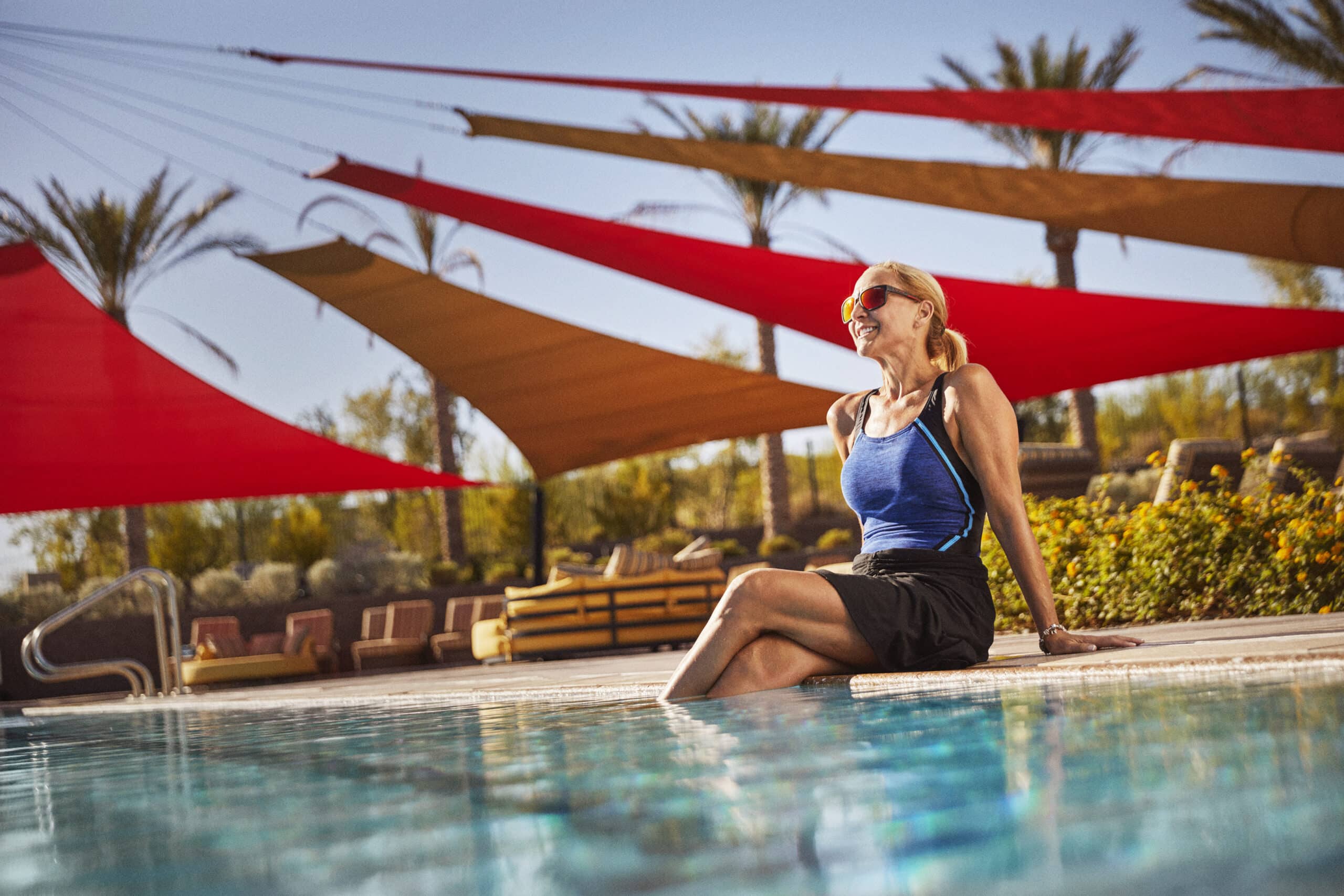 Discover what's next.
To learn more information or connect with a real estate expert, contact us today.