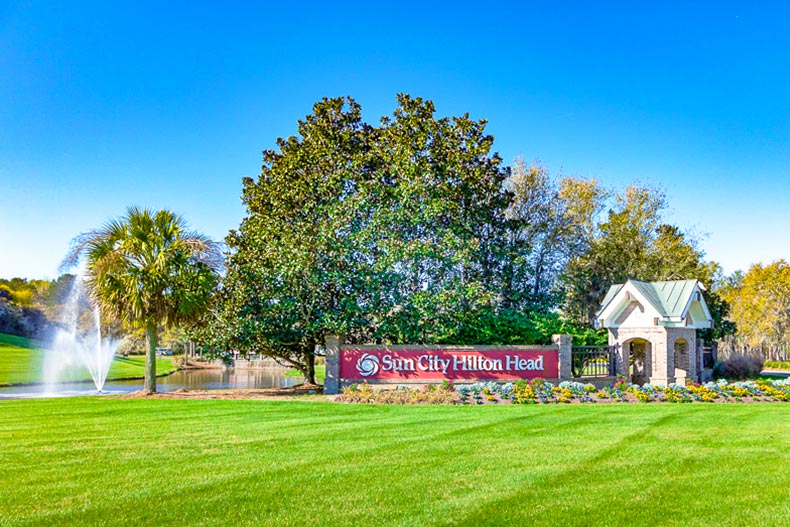 Wherever active adults are looking for their next homes, they're likely to come across Del Webb communities. As one of the largest 55+ community brands in the country, tens of thousands of residents across 19 states call Del Webb developments home. The brand is also renowned for building the first active adult community in the country: Sun City in Arizona.
Given the popularity of both brands, homebuyers might be left wondering what the difference is between a Del Webb community and a Sun City community. By considering the differences between the two, active adults can find the right amenities, lifestyles, and homes for them.
What's the Difference Between Sun City and Del Webb?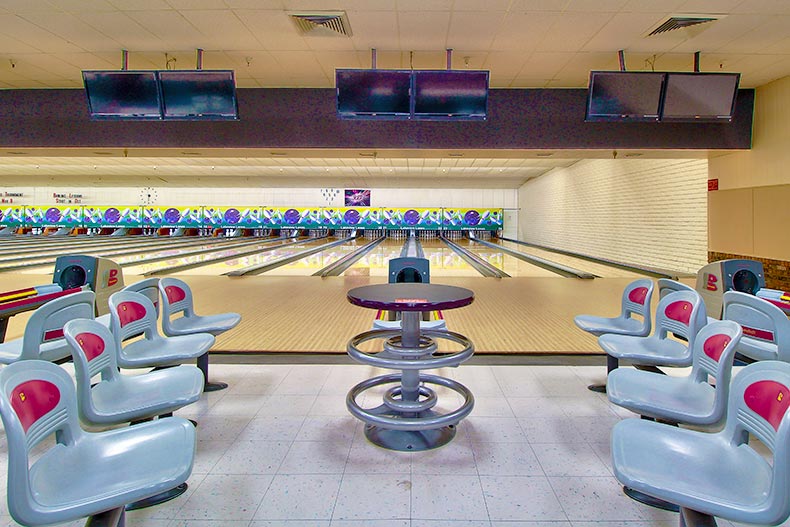 Del Webb, a division of Pulte Group, is one of the largest active adult community builders in the country. It also earns the distinction as the pioneer of 55+ communities since Del Webb founder Delbert E. Webb created the first active adult community with Sun City.
The Del Webb brand of 55+ communities also includes Sun City communities. Within the Del Webb brand, Sun City communities account for nearly half of its 59 active adult communities across the country. The communities tend to offer similar amenities and home styles and often receive similar awards and accolades. Several Del Webb and Sun City communities appear on our 50 Best-Selling and 100 Most Popular lists.
Despite the similarities, the builder differentiates between its Del Webb communities and Sun City communities because each offers a unique lifestyle. Sun City communities by Del Webb are often larger than some of the builder's other communities, including between 5,000 and 10,000 homes.
For example, as the largest community, Sun City boasts over 27,000 homes. Meanwhile, Sun City Center in Tampa consists of 9,500 homes and Sun City Summerlin in Las Vegas consists of 7,779 homes.
As expansive communities, Sun City developments tend to function as self-sustaining towns and include Village Centers. These retail and lifestyle epicenters include grocery stores, churches, banks, salons, medical centers, and more, providing daily conveniences within the community's boundaries. Residents can often visit the shops, services, and amenities with their golf carts.
While some homebuyers seek out the large-scale living provided by Sun City communities, other homebuyers desire a similar quality of life in a more intimate setting. Many Del Webb communities still provide resort-style amenities within small- to medium-sized communities in a greater variety of locations.
The History of Del Webb and Sun City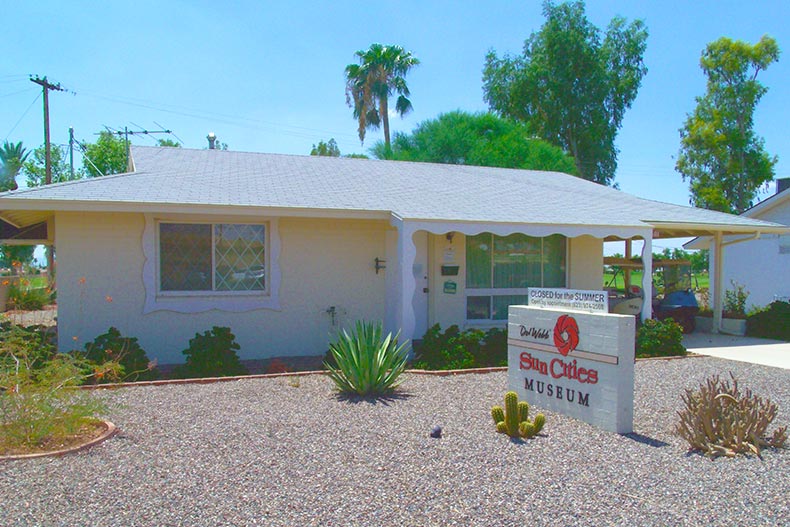 The history of the Del Webb brand traces its origins to 1928 when building contractor Delbert E. Webb founded his own development corporation. The company went on to create architectural landmarks including the Los Angeles County Museum, Las Vegas' Flamingo Hotel, and NYC's Madison Square Garden.
After building military housing developments after World War II, Webb was inspired to create large-scale communities for retirees. Until that time, only wealthy adults could even afford to retire. Webb's drive to create an affordable and active retirement community led to the creation of Sun City in 1960.
Del Webb continued to build active adult communities under the Sun City brand, with 13 communities opened by 2000. In 2001, the Del Webb Corporation merged with Pulte Group to create the nation's largest homebuilding company. PulteGroup now includes the Del Webb brand as well as Pulte Homes, Centex, John Wieland Homes, and DiVosta.
In 2002, Pulte Homes used its Del Webb brand to introduce smaller lifestyle-oriented active adult communities. Del Webb continued to create large Sun City communities as well but also developed more intimate communities across the country. Today, Del Webb builds new communities every year in expanding retirement destinations. The brand now contains over 100 neighborhoods nationwide, including nearly two dozen Sun City communities.
What Is the Sun City Lifestyle?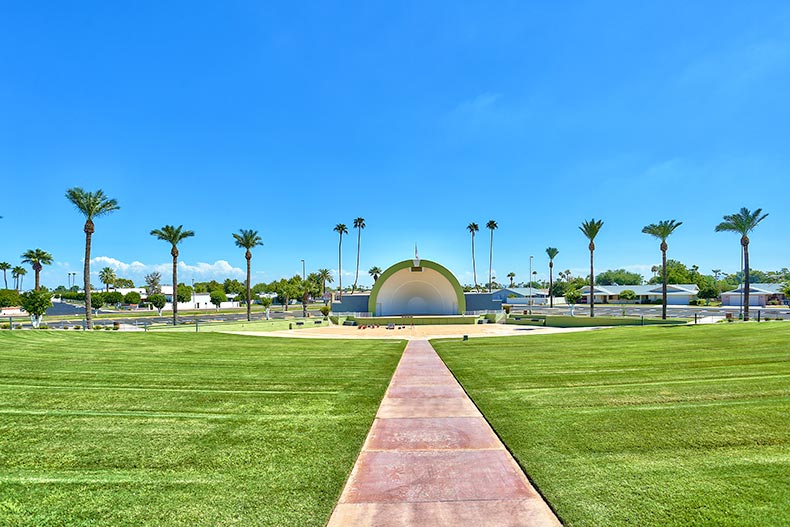 With Sun City communities across the country, active adults can often live the Sun City lifestyle in their desired retirement destination. The world-class amenities, sprawling resort-style living, and engaging social life all draw retirees to seek out Sun City communities.
The original Sun City set the standard for resort-style amenities, which many other developers still use as inspiration for their own. Throughout Sun City, residents can find 30 churches, 19 shopping areas, 11 golf courses, and seven recreation centers, all accessible by golf cart streets. The low taxes and reasonably priced Sun City, AZ real estate also draw retirees there.
Additional communities in Arizona include Sun City West, Sun City Grand in Surprise, Sun City Festival in Buckeye, Sun City Oro Valley in Oro Valley, and Sun City Anthem at Merrill Ranch in Florence.
For active adults who want to live the Sun City life on the other side of the country, Sun City Hilton Head in Bluffton, South Carolina features a similar amenity-rich lifestyle on the Atlantic Coast. With 8,200 homes planned, it's the largest active adult community in the state. The 45-acre town center and amenity complex boast a 17,000-square-foot social hall, 540-seat performing arts theater, six indoor and outdoor swimming pools, and three golf courses.
While Texas continues to grow as a retirement destination, Sun City Texas in Georgetown stands as one of the premier 55+ communities in The Lone Star State. This 9,900-home development near Austin features a village center amenity complex with over 86,000 square feet of indoor amenities. The luxury outdoor amenities include four resort-style swimming pools and spas, nine miles of walking trails, an amphitheater, and dozens of sports courts for tennis, pickleball, bocce, and shuffleboard.
Interested homebuyers can find additional Sun City communities in California, Nevada, Florida, Georgia, and Illinois.
What's It Like to Live in a Del Webb Community?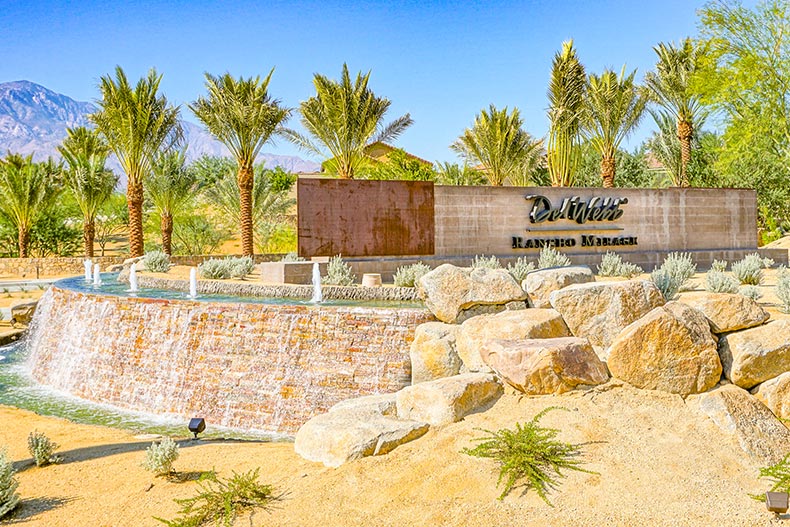 While the all-encompassing feel of Sun City communities appeals to many homebuyers seeking an active lifestyle, some of the smaller Del Webb communities provide similar amenities in a more tight-knit setting. Del Webb communities, which range from mid-sized to master-planned, combine resort-style surroundings with the quality Del Webb homes many homebuyers seek.
Some of the most sought-after amenities in any Del Webb community are world-class clubhouses, state-of-the-art fitness centers, resort-style swimming pools, championship golf courses, continuing education centers, and studios for woodworking, ceramics, arts and crafts, and more. Most Del Webb communities also include full-time activities directors.
The popular Del Webb Florida communities offer sought-after locations and a variety of homes styles. Some of these age-restricted neighborhoods are located within larger master-planned developments, which offer residents an expansive offering of amenities. These include Del Webb Naples in Ave Maria, Del Webb Ponte Vedra in Ponte Vedra, and Del Webb Lakewood Ranch in Lakewood Ranch.
The builder continues to expand its brand across Florida, with up-and-coming communities including Del Webb Tradition in Port St. Lucie, Del Webb eTown in Jacksonville, and Del Webb Nocatee in Ponte Vedra.
Popular Del Webb communities are also located in New Jersey, Texas, Nevada, California, North Carolina, South Carolina, Georgia, Tennessee, and New Mexico. The developer also has communities across additional Midwestern and Atlantic Coast states.