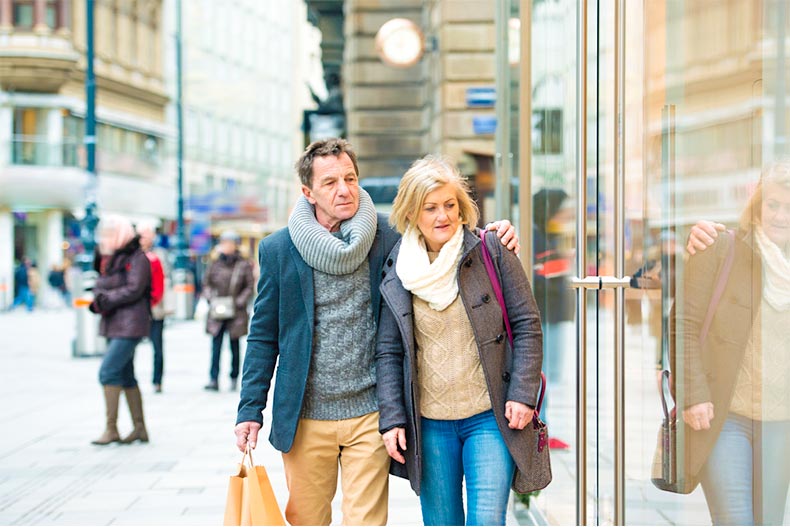 Retirement is an exciting time—and one that many Americans are swiftly approaching. According to Yahoo Finance, about 10,000 Americans retire every day, which is up from about 5,000 in 2000. Forecasts from the U.S. Census Bureau project this number to hit about 12,000 a year within the next decade.
Whether Americans are nearing retirement or have been retired for years, deciding where to live plays an important role in their quality of life. Living in a city that provides easy access to entertainment, dining, and shopping allows retirees to pursue their ideal kind of retirement. Retiring in an urban neighborhood also offers the benefits of public transportation and walkability, giving active adults plenty of options for getting around town.
While retirees may dream of retiring in the Texas Hill Country or along one of the Florida coasts, some of the best urban neighborhoods for retirees are located in cities such as Detroit and Pittsburgh. These cities have rebounded and continues to grow, offering retirees affordable housing options without living in an overcrowded metropolitan area. Check them out below.
Grand Rapids, Michigan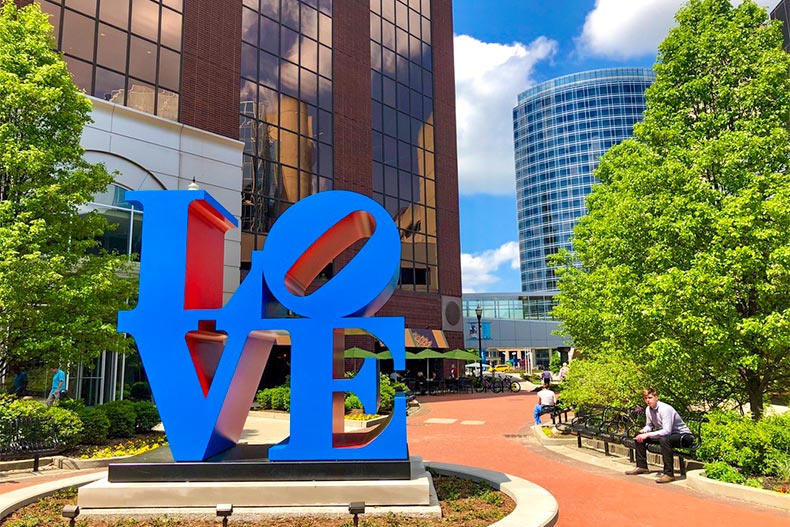 Grand Rapids is walkable and full of fun, whether it's award-winning breweries or art festivals.
Retirees are taking notice of Grand Rapids for its vibrant culture, affordable cost of living, and its appealing mix of small-town charm with big-city amenities. Compared to other large cities, Grand Rapids offers affordable groceries, utilities, and shopping and dining options.
Situated in West Michigan, Grand Rapids offers several urban 55+ neighborhoods that put retirees in the heart of it all, whether they want to pursue their passion for craft beer, attend a fun-packed festival, or take in nature at the city's many hiking, biking, and walking trails.
At the Villas of Ada, retirees are just 15 minutes from Grand Rapids and only 45 minutes from scenic Lake Michigan. Retirees can also explore Avalon Pointe, which offers close proximity to necessities such as restaurants, shopping, medical facilities, and major roadways.
Washington, D.C.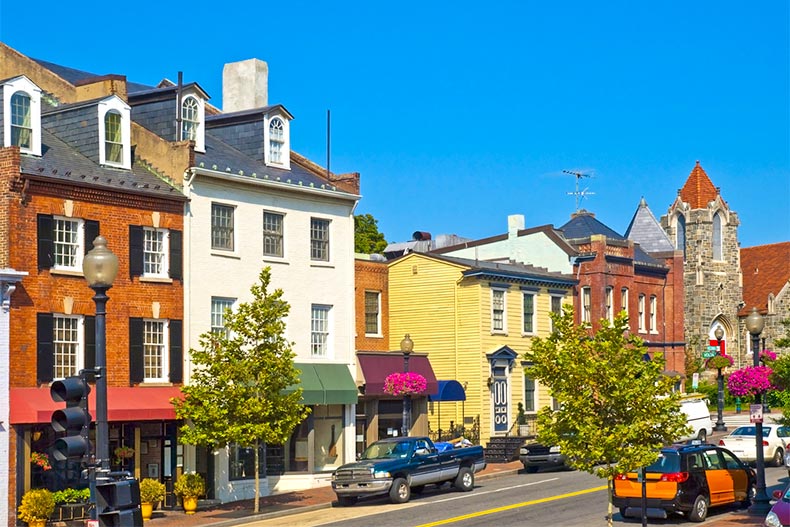 Retirees who want to live in an urban neighborhood can find their perfect home in or near the nation's capital. Washington, D.C. has been ranked as one of the country's healthiest cities and also offers some of the best airports to make a connection, making it an ideal place to live for retirees who plan to travel.
While the region is home to around 6 million people, fewer than 700,000 live in the District of Columbia itself. When it comes to 55+ communities, retirees can choose from more than two dozen neighborhoods, each with its own distinctive feel.
In Regency at Dominion Valley, retirees can savor the natural beauty of the Shenandoah Valley while being close to the action in Washington, D.C. Birchwood at Brambleton is another 55+ community that gives retirees easy access to all the entertainment and excitement of the city.
Portland, Oregon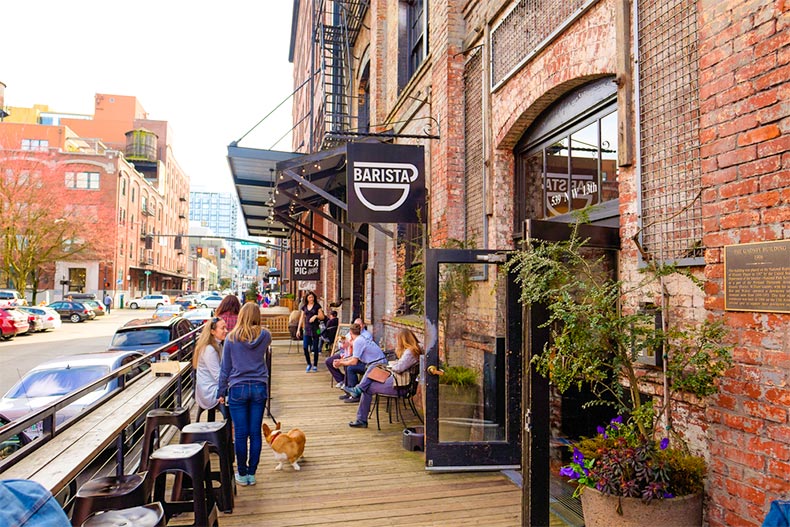 Portland's walkability and entertainment options make it a good option for retirees.
Portland, Oregon, is a gem of a retirement destination for those who want affordable housing and easy access to recreation options. According to CNBC, the city is highly desirable for retirees due to its affordability and its activity rate.
Retirees can expect to spend less on housing expenses, goods, and services than they would in other large cities. Active adults can also pursue an active retirement, whether they want to kayak downtown or run the White Salmon River.
Retirees can find the perfect home to suit their budget and lifestyle in one of the city's 55+ communities. King City offers an enticing mix of condos, townhomes, and single-family homes. With downtown Portland just 15 minutes away, active adults can easily take advantage of the city's nightlife and entertainment options.
Retirees who want a vibrant lifestyle and small-town charm will appreciate all that Claremont has to offer. This popular 55+ community contains a fitness center, 9-hole golf course, and desirable single-family and attached homes.
Phoenix, Arizona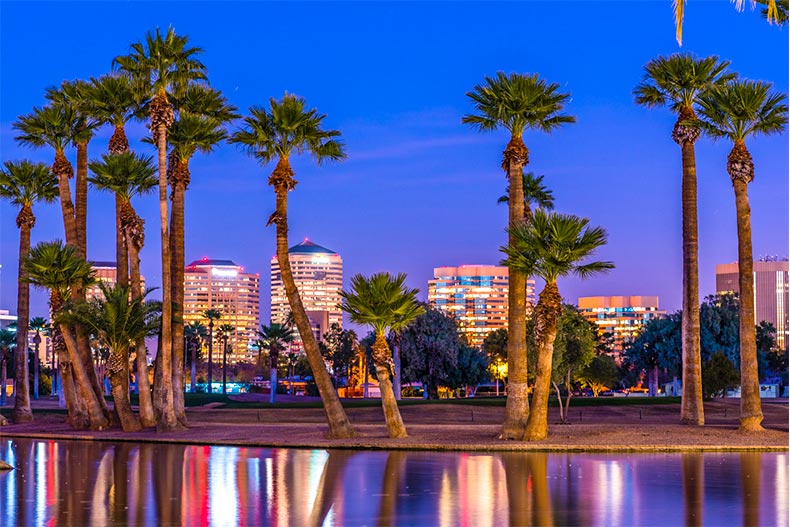 Many people retire around Phoenix, but what about in Phoenix?
With its sunshine-filled days, top-notch golf courses, and low cost of living, Phoenix, Arizona, stands out as a fantastic retirement destination. Whether retirees want to put away their snowshoes for good or they want to live in a vibrant city that offers easy access to healthcare, entertainment, and world-class shopping, they can discover their perfect neighborhood in Phoenix.
Situated in Maricopa County with easy access to public transportation, restaurants, and shopping, Northtown offers retirees picturesque mountain views along with everything the Phoenix area has to offer.
Also within Phoenix boundaries is Ahwatukee Retirement Village. It has over 1,500 affordable homes and boasts three different amenity buildings, including a health and wellness center.