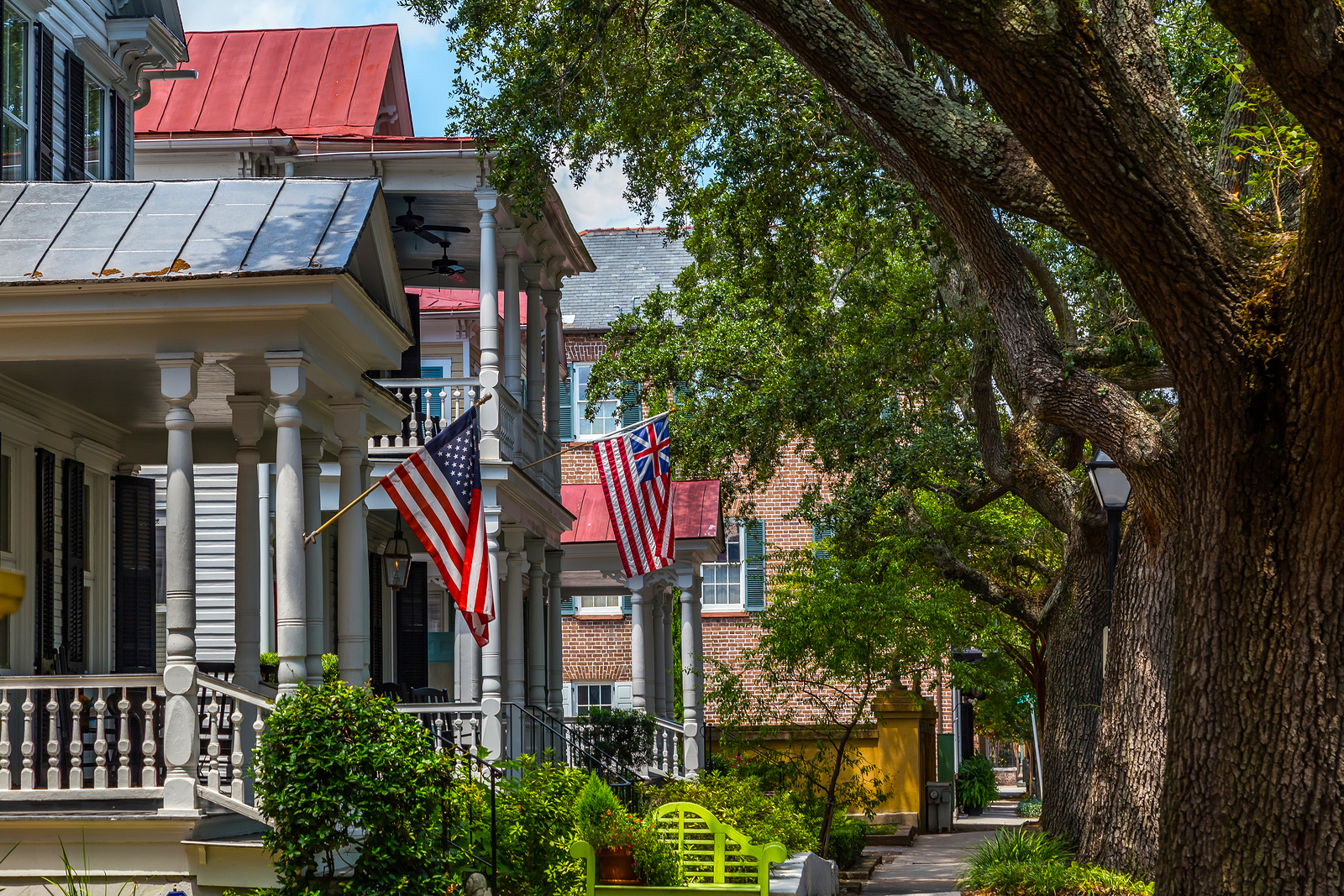 While many people might instantly think of Florida or Arizona when considering retirement destinations, what some may not know is that South Carolina has become one of the top states for active adults. Its climate with warm summers and mild winters is ideal for homeowners looking to avoid the extreme weather of the northern and southern tips of the country.
Baby Boomers love South Carolina's coastal living, numerous golf courses, and thousands of miles of outdoor recreational areas. South Carolina is also home to a wide variety of restaurants, shops, and entertainment options throughout many of its growing cities. It's also one of the more affordable states to retire to as it's very tax friendly. Here are some of the more affordable active adult communities to choose from when looking for a 55+ home in South Carolina.
Lakeside Crossing is a 55-plus community that promotes a low-maintenance lifestyle. The community began construction in 2005 and is still expanding and features resort-style amenities that include a clubhouse, pub, and library where neighbors can mingle.
Active adults will love playing tennis, shuffleboard, or taking advantage of the miles of walking trails. The community is located just 20 minutes from several beaches, including Myrtle Beach, meaning residents are never far away from a day in paradise. All homes at Lakeside Crossing are single family and feature two bedrooms and two bathrooms. Many run for below $100k.
This 325-home community recently completed construction after opening in 1987. The Elms of Charleston is a 55-plus community that boasts a wide variety of private amenities for residents to enjoy. It is also home to an almost unlimited list of events and social clubs including fitness classes, water volleyball, acrylic art classes, poker, and many more.
The Elms of Charleston's location in Coastal South Carolina means residents are never far from iconic seafood, ocean views, and world-class entertainment. The community features single-family and attached homes that run from below $100k.
Sugar Creek Villas is an active lifestyle community in Northwestern South Carolina that began construction in 1963 and was completed in 1992. Residents can stay active by playing tennis, basketball, or enjoying the miles of scenic walking trails. There are social clubs and events within the neighborhood, including an active card playing community. The community features single-family and attached homes that run from the mid $100ks to the high $100ks.
Those looking to downsize and enjoy a low-maintenance lifestyle can look no further than The Ravines at Creekside. It's home to a charming clubhouse with an exercise room and heated pool. Its location in Simpsonville gives residents easy access to various retail shops and restaurants. Golf fans love being near a wide variety of courses.
Attached homes in The Ravine at Creekside run anywhere from the high $100ks to the low $200ks. It's a great community for retirees looking to do away with house upkeep and spend time enjoying the South Carolina weather, traveling, or spending time with grandkids.
Rivergate – Little River, SC
Rivergate is a quaint, coastal community ideal for active adults looking for a relaxing retirement. This 55-plus community began construction in 2001 and was completed with 82 homes in 2009. Rivergate features a clubhouse, outdoor pool, and several social groups and clubs.
Rivergate is located just minutes from the Atlantic Ocean and several small lakes and rivers. Residents enjoy being a quick drive away from a day at the beach or fishing. Active adults will find single-family and attached homes at bargain prices, running from the low $100ks to the mid $100ks.
Another great community for those looking to downsize, The Ravines at Woodbridge features attached homes in a low-maintenance setting. Instead of mowing their lawn, residents spend their time at the clubhouse. Instead of trimming the hedges, they can read a book on the outdoor patio or just relax in their cozy home. Spartanburg is a growing area and new shopping developments are popping up all the time. Homeowners will never have to travel far to get what they need. Homes in this community run from the mid $100ks to the mid $200ks.