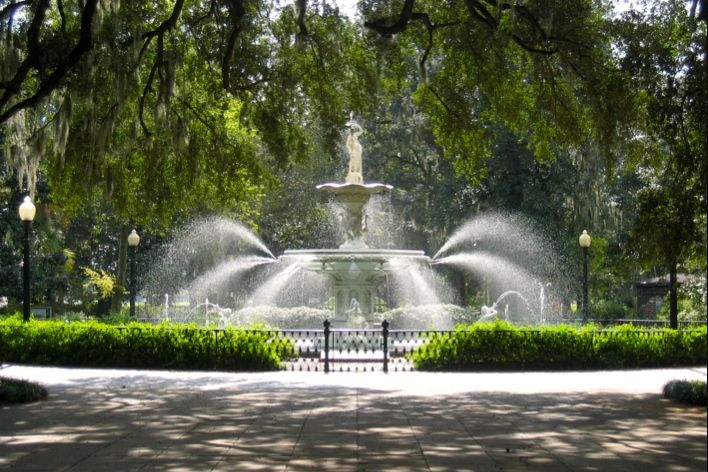 Overview
Active adults and retirees will enjoy living within the beautiful and charming Savannah area, which is located in east Georgia. Adults aged 55 and better should consider retiring in active adult communities in the Savannah, Georgia area due to its great weather, affordable housing, favorable taxes, and healthcare facilities.
Retirees and 55+ adults can experience old southern charm combined with urban diversity within the Savannah area. The Savannah area is full of rich history, culture, natural beauty, dining, and recreation options. The Savannah area is made up of three counties: Bryan, Chatham, and Effingham. It is a bustling metropolitan area due to the city of Savannah and its seaport location near the Atlantic, which makes it the third-largest metropolitan area.
Climate & Geography
Located near the Atlantic coast, 55+ communities near the Savannah area can enjoy a humid subtropical climate with long, tropical summers and doesn t experience a lot of cold weather. The average temperature from December to February is in the 50s and the average temperature from May through September is in the high 70s.
The Savannah region experiences summers, which are humid with plenty of thunderstorms. Savannah s rain season begins in June and lasts until September. Its coastal location puts it at risk for flooding and hurricane weather, but hasn t been affected by severe hurricanes since Hurricane David in 1979.
The Savannah metropolitan area is the third most populous out of the other 14 metro areas in the state of Georgia, and it is one of the fastest growing metro areas in the state. Chatham County is the sixth most-populous county within the state of Georgia.
The Savannah River is about 20 miles upriver from the Atlantic Ocean and is the main and largest seaport for the state of Georgia. The Savannah area is made up of 1,340.10 square miles of land area and 229.55 square miles of water area.
There are a wide variety of cities and neighborhoods within the Savannah area that cater to active adults and retirees. There are historic and Victorian districts that are full of restored homes with old southern roots and architectural styles. The Islands is a great seaside location where homebuyers can settle into a quiet environment that caters to water sport enthusiasts. The Islands near the Savannah area is made up of gated communities along scenic beaches and coastlines. For golf lovers, Pembroke is an upscale golf-course community that is sure to attract active adults and retirees who want to spend their days on the green.
Recreation, Culture & Entertainment
Active adults will enjoy living in retirement communities within the Savannah area because of its numerous recreational options. There are about 60 golf courses and 80 miles of coastline with pristine beaches that surround the area. Adults aged 55 and better who love to golf, fish, or boat will enjoy having all of these activities nearby. There are riverboat cruises, Chatham s Tybee Pirate Fest, kayaking activities, beautiful beaches, or historic neighborhood tours that are sure to keep active adults social calendars busy.
Retirees seeking arts and culture can check out the numerous art galleries and museums throughout the Savannah area. Savannah College of Art and Design is one of the largest art schools in the country. Active adults can find the pleasure of creative expression by taking art and design classes to inspire their own muse. There are also jazz and blues festivals as well as the Savannah Music Festival that has grown into one of the largest music festivals on the East Coast.
Not only is the Savannah area thriving with arts, culture and entertainment, but with history and technology as well. 55+ residents and retirees adore Savannah due to the fact that it is home to vibrant history and innovation and is known to be the place where such great inventions like the first cotton gin and steamboat were built. Major cities like Richmond Hill, Garden City, Hinesville, and Brunswick also share a rich southern industrial history.
Cost of Living & Taxes
Active adult communities within the Savannah area are abundant and popular due to affordable taxes and low cost of living. The Savannah area lies in the 90th percentile within the cost of living index in the state of Georgia. The cost of living is 7.50% lower than the U.S. average. The median household income in the Savannah metro area is around $49,243. Retirement income exemptions, untaxed Social Security benefits and a low state sales tax are some of the benefits that appeal to active adults and retirees who reside in the Savannah metropolitan area.
Healthcare
55+ communities near Savannah will have access to some of the best medical facilities in the state of Georgia. Memorial University Medical Center is a 610-bed academic medical center with award-wining healthcare services and is Savannah s top hospital for stroke and cardiovascular care. St. Joseph s Hospital, Candler Hospital, and Georgia Regional Hospital also offer world-class healthcare service. Retirees living in the Savannah area also benefit from having a great physician-to-patient ratio.