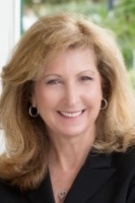 Peggy Fitzgerald
Keller Williams
Lic. #RS312792 (PA)
Peggy prides herself on exceeding her clients' expectations.

What are you seeking? What is most important to you? Everyone has unique needs. Peggy listens and makes sure she understands what you are looking for. She leads a team of professionals dedicated to helping you through the sales process in the shortest time period with a minimum of hassle.
My wife and I are very happy to find and work with Peggy. Peggy is a real estate professional who understands her client's goals, very passionate and dedicated.
April 8th, 2020
Peggy is a competent, kind realtor. She listens to your concerns and works hard to find a home that meets your needs.She's more than a realtor she becomes a friend.
August 30th, 2019
Barbara and I are very happy in our new home here at Flowers Mills. Very peaceful..safe and our views are awesome for every season.
January 14th, 2019
Showing 1 - 3 of 19 reviews