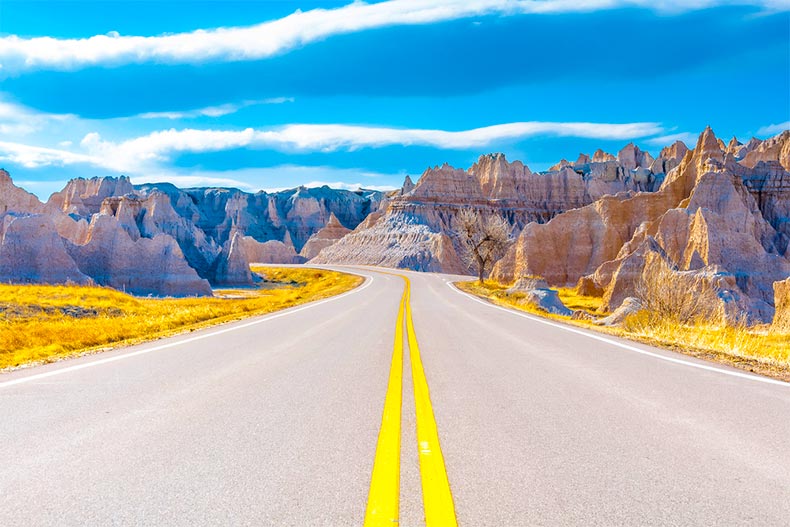 There's nothing like a road trip through Middle America for active adults seeking an action-packed and unforgettable journey. With miles of open road and endless recreation opportunities along the way, a Middle America road trip lets travelers experience a taste of different regions as they roll on through. Before you load up the car or RV and hit the open road, be sure to add these Middle America destinations to your itinerary.
Texas Hill Country
A trip through Middle America should include a drive through the legendary Texas Hill Country, which includes views of rolling plains and prairies, fields of bluebonnets, and limestone bedrock. Beyond its natural beauty, this region of Texas is also known for its fine wine and authentic cuisine, from incredible Tex-Mex to phenomenal barbecue. Active adults can make stops in Austin and San Antonio, the two major cities located inside the Texas Hill Country.
Nebraska's Sand Hills Region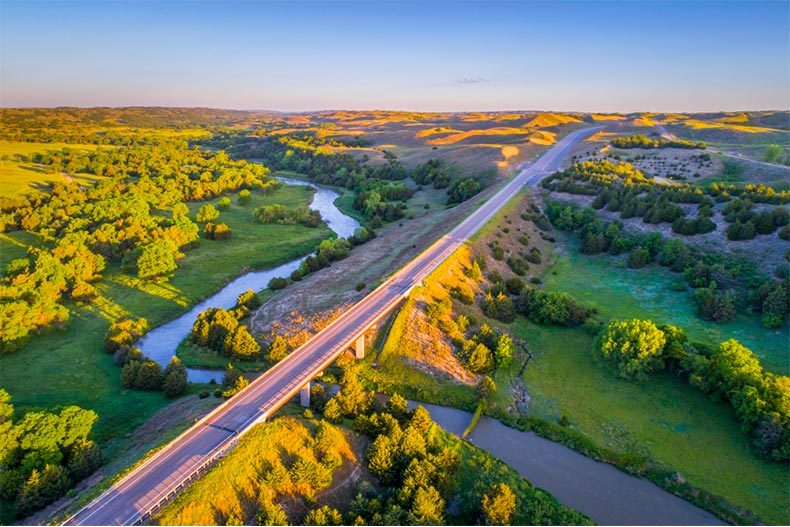 Nebraska isn't thought of for sand, but the Sand Hills area is a great place for a drive.
When most people think of sand dunes, Nebraska probably doesn't come to mind. However, Nebraska boasts one of the world's largest plant-anchored sand dune regions. The state's Sand Hills region extends 272 miles across Nebraska and a portion of South Dakota. When cruising through Nebraska, active adults can marvel at the picturesque and gently rolling sand dunes, which range in size from small bumps to massive, 400-foot-tall dunes. Travelers can pause and learn how to make pottery or visit a working cattle ranch along the way.
South Dakota's Badlands National Park
Badlands National Park, the country's largest mixed-prairie grassland, stands out as a must-see destination on any road trip through America's heartland. Here, active adults can immerse themselves in the wonder of a vast and varied ecosystem, including hills, canyons, 60 kinds of grasses, and more than 410 individual plant species. Badlands is also home to one of the world's most concentrated mammal fossil beds. Outdoor enthusiasts will relish the adventure of stopping at this spectacular park.
Montana's Glacier National Park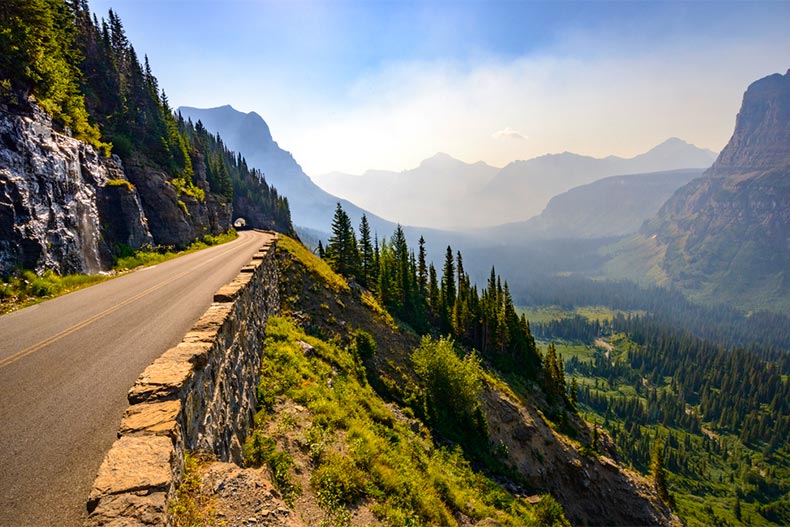 As active adults wind along the country's Middle America highways, Montana's Glacier National Park is a stop not to be missed. Here, travelers can spend some time hiking, biking, camping, and boating, or learn more about the region through ranger talks and guided tours. Visitors might even catch a glimpse of some of the native wildlife, which ranges from mountain goats to grizzly bears. Glacier National Park boasts more than 700 miles of trails, making it perfect for exploring forests, meadows, lakes, and mountains after hours on the blacktop.
Ohio's Hocking Hills State Park
A Middle America road trip isn't complete without a stop at Hocking Hills State Park, a scenic wonderland in southeast Ohio. Active adults can stay in a peaceful cabin, soak in the beauty of the park's majestic waterfalls, and explore Ash Cave, the state's largest recess cave. Adventure seekers can ride zip lines, go rock climbing or rappelling, explore the park on horseback, or spend the day canoeing or kayaking.