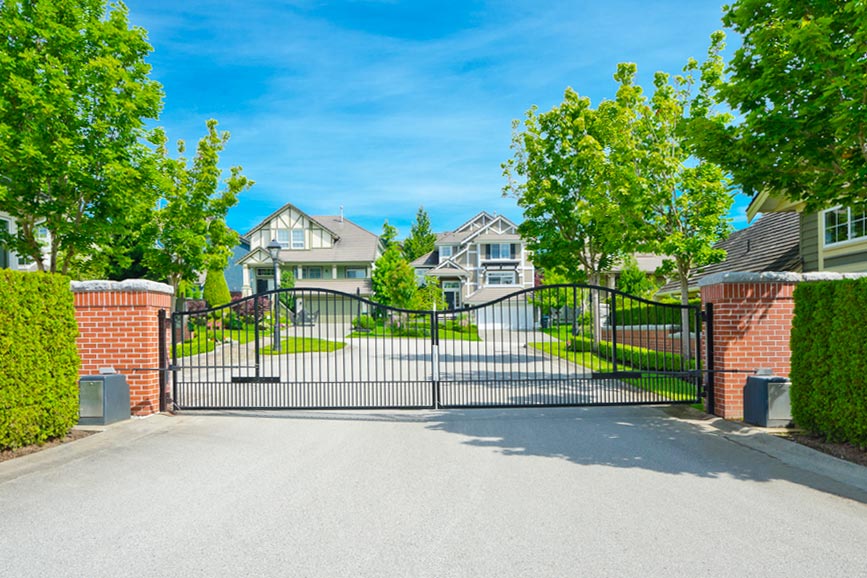 If you want your retirement to feel like a vacation, but don't want to break the bank, Florida is a great spot to find affordable resort-style living. Here are ten great, budget-friendly, resort-style communities in Florida.
Set in the heart of Ocala, Ocala Palms is a gated active adult community which offers affordable single-family homes and an exciting line-up of amenities, including the 18-hole, 6,500-yard Ocala Palms Golf Course. The community's 19,000 square-foot clubhouse further impresses with indoor and outdoor swimming pools, on-site dining, hobby and game rooms, sports courts, and other outdoor recreations.
Budget-friendly single-family homes and resort-style amenities come together at SummerGlen in Ocala. This Central Florida gated community boasts an 18-hole golf course, beautiful grounds with a variety of sports courts, and the amenity-rich Town Center at SummerGlen complex. Residents can socialize at Moreno's Restaurant, pursue their favorite hobbies, share a game of cards or billiards, and participate in community events.
With plans for nearly 6,000 residences, Solivita offers homes that meet the needs of many different active adult homebuyers. Amenities span multiple clubhouses, while the lovely grounds provide outdoor recreations. Highlights include the 36-hole Stonegate Golf Club, four restaurants, a wide range of sports courts, a state-of-the-art fitness center and the 17,000 square-foot Starlite Ballroom.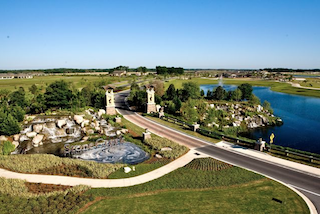 Stone Creek is a magnificent Del Webb community offering resort-style living in homes from the low $100s.
Stone Creek is an amenity-rich, gated community which also offers affordable homes specifically designed for active adult homebuyers. The 22,500 square-foot Reunion Center boasts a number of social and recreational amenities, while the spacious Elan Spa features a state-of-the-art fitness center complete with a sauna and indoor pool. Resident golfers will also enjoy challenging play at the 18-hole Stone Creek Golf Club.
Set in the Tampa Bay area, not far from the Gulf Coast, Heritage Pines enjoys a prime location near beaches, retail centers, restaurants and entertainment. It also has plenty of amenities within its own gates, including an 18-hole championship golf course, a spacious clubhouse, hobby and game rooms, and outdoor recreations such as tennis and bocce ball.
Opened in 1973 and still growing, Kings Point is a well-established active adult community which offers both resale and new construction homes. The gated enclave is set within Sun City Center, whose restaurants and retail centers are golf-cart accessible for Kings Point residents. Resort-style amenities include both Kings Point exclusive clubhouses and recreations at The Sun City Community Association North and South Campuses.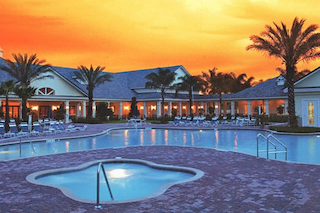 With just 769 homes, Summit Greens is an intimate sized active adult community yet still boasts world-class amenities. Its Central Florida location is surrounded by nature while still being easily accessible to everyday conveniences. Residents enjoy access to an outstanding clubhouse boasting state-of-the-art amenities including an impressive fitness center, swimming pools, tennis courts plus the 18-hole Sanctuary Ridge golf course.
Just 25 miles from the Gulf of Mexico, Tampa Bay Golf and Country Club offers affordable single-family homes designed by multiple builders. Social and recreational amenities, including the 27 holes of golf, are largely centered around the community's 15,000 square-foot main clubhouse. This includes hobby and game rooms, a fitness center, social areas, tennis courts and more.
Active adults who want a well-established community in a prime location may find their ideal retirement destination at Seven Lakes. Developed between 1970 and 1989, this lovely gated community boasts an exciting line-up of resort-style amenities. Highlights include a free 18-hole executive golf course, six swimming pools, hobby and game rooms, a 500-seat auditorium and a variety of sports courts.
Set along the Florida Space Coast, Heritage Isle is a gated active adult community which currently offers affordable homes on both a resale and new construction basis. A 21,000 square-foot clubhouse features numerous amenities, such as a state-of-the-art fitness center, hobby and game rooms, the Heritage Isle Restaurant and sports courts for tennis, bocce ball, and basketball. The community is also adjacent to the 18-hole Duran Golf Course.