5 minute read
Florida is a top destination for retirees. This is largely due to the year-long good weather and the laid-back nature of many of Florida's cities. However, for most of Florida, the warm weather comes at the cost of threats during hurricane season. For those looking to make the move to Florida and avoid the dangerous storms, these 10 cities come up time and again as the safest places to retire in Florida.
Leesburg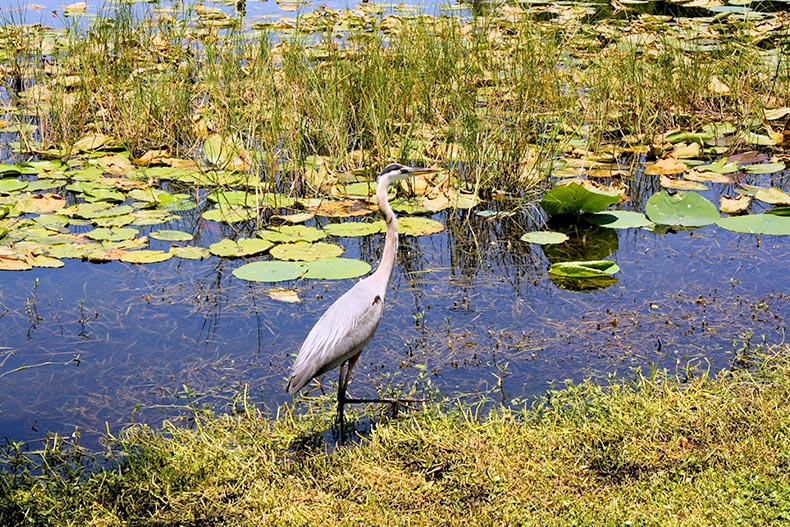 Leesburg is located in Lake County, Florida. It features a serene atmosphere, perfect for those looking for a bit of relaxation in their retirement. The beautiful lakes and picturesque landscapes make an ideal backdrop for outdoor activities such as boating, fishing, and golfing.
Since the city has a large population of retirees, there are numerous clubs and organizations catering to that demographic. The inland nature of Leesburg already mitigates the impact of hurricanes, but its location within the state is especially resistant to them, making it one of the best places in Florida to avoid hurricanes.
Orlando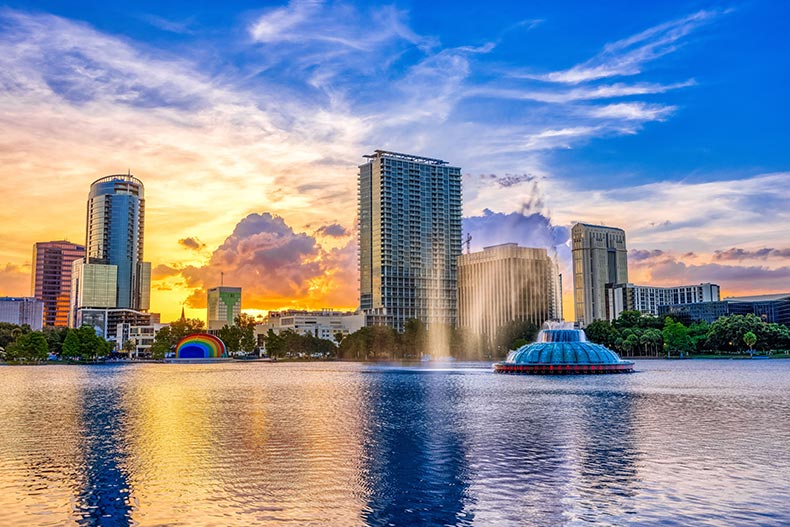 The largest city on the list, Orlando, is most famous for the various theme parks that draw tourists every year. However, there's also a vibrant and diverse retirement population in the city as well. It has warm weather year-round, allowing retirees to stay active with activities like golf, tennis, and cycling any time they want.
The city also boasts several state-of-the-art medical facilities, making it extra attractive for those with medical concerns. Located in the heart of Florida, hurricanes weaken considerably before reaching Orlando.
Sanford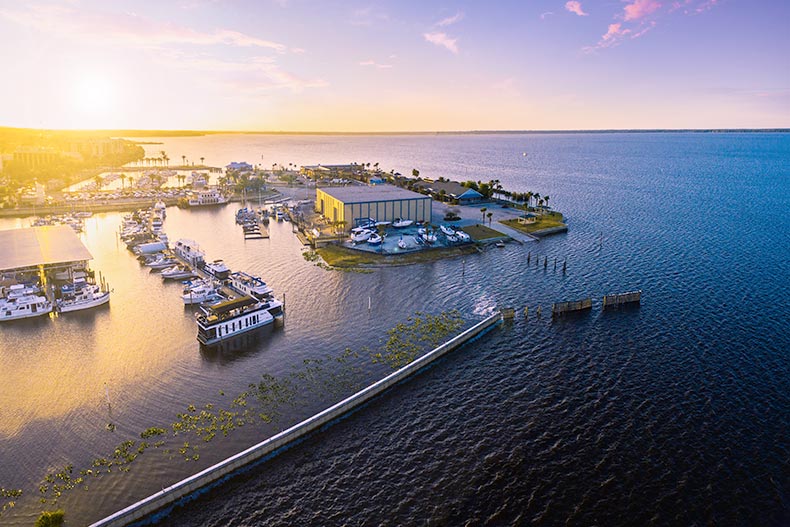 This city is nestled on the shores of Lake Monroe, offering a peaceful setting for your retirement years. Sanford is rich in history, with plenty of historic districts. It leans into that history, with charming brick-lined streets and antique shops for a wholesome yesteryear feel. Regular events and activities hosted in the city will keep retirees engaged with the community.
For those who want to occasionally experience the amenities a big city offers, Sanford is close to Orlando. Like its big city neighbor, Sanford's location keeps it safe from the damaging effects of most hurricanes.
Kissimmee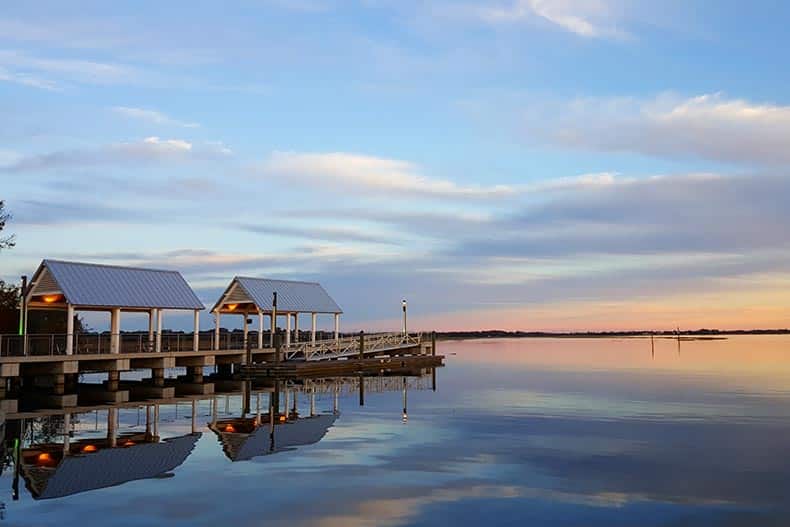 Like Sanford, Kissimmee is located close to Orlando. Its warm climate, low cost of living, and proximity to one of Florida's largest entertainment destinations make it a popular choice for retirees. The city has many golf courses, nature trails, and beautiful lakes for a nice relaxing day outdoors.
Kissimmee is also filled with cultural attractions, shopping centers, and dining options to keep your social life active. Its inland location protects it from the worst effects of hurricane season.
Palatka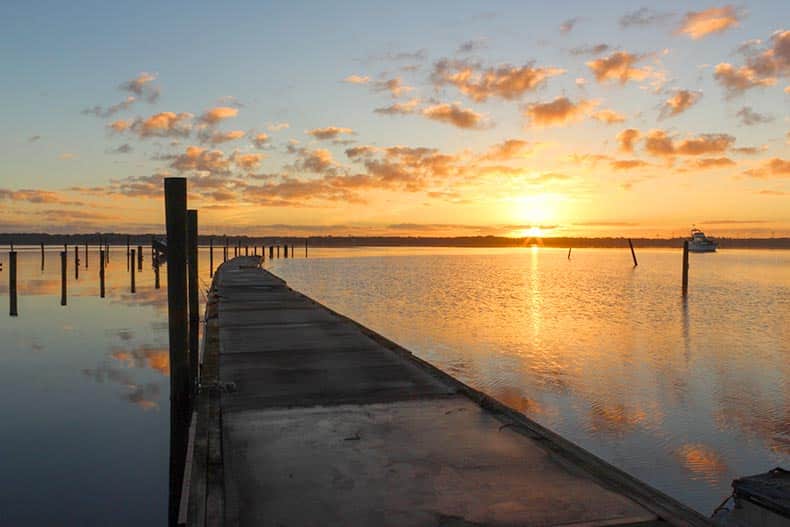 Featuring a low cost of living, this city is an attractive option for retirees looking for a tranquil place to spend their days. A small yet charming city, Palatka is located along the St. Johns River. The area is known for its natural beauty and the friendly, small-town nature of its citizens.
Located in its historic districts, you'll find Victorian-era architecture, quaint shopping experiences, and local eateries. Also, fishing, boating, and scenic cruises are available on the St. Johns River. Like other cities on the list, Palatka is located inland, away from the brunt of most hurricanes, making it a great place to retire in Florida.
Lake City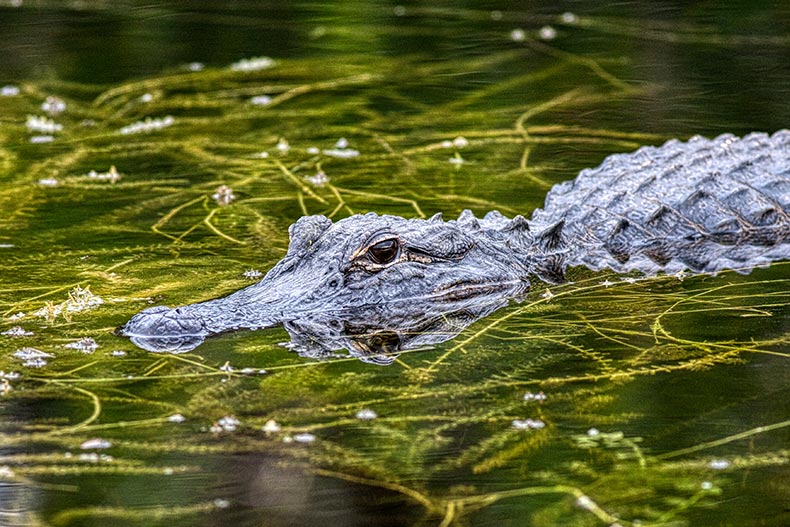 As the name implies, Lake City is known for its numerous lakes and the natural beauty it offers. Fishing, boating, and kayaking are some of the activities retirees can look forward to on the pristine lakes located within the city. A picturesque town, Lake City offers a relaxed lifestyle and a close-knit community. Regular events and festivals help foster that sense of community. The city is not only located inland but is in the northern part of the state, providing it with two layers of protection from hurricanes.
Naples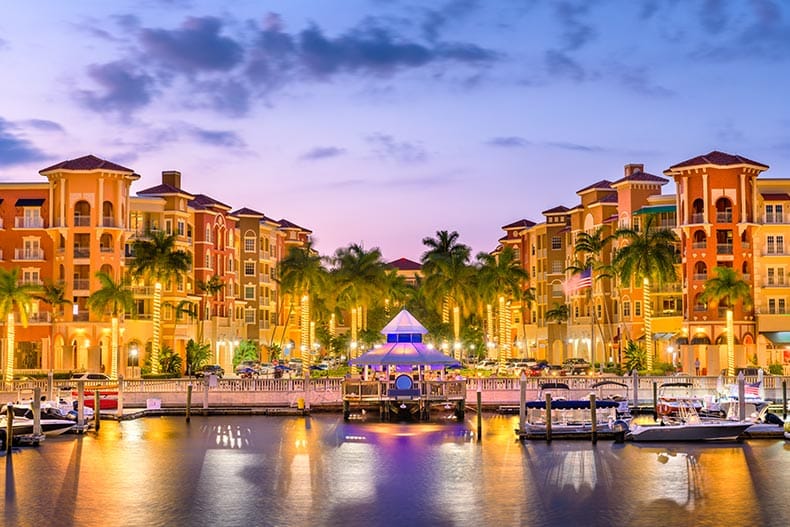 Located on Florida's Paradise Coast, Naples is known for its stunning beaches, upscale amenities, and the luxurious lifestyle it offers residents. The city has a vibrant arts and culture scene, including galleries, theaters, and live performance venues. Unlike many cities on the list, Naples is located on the coast for those looking for such a destination.
Despite its coastal nature, the location of the city shields it from some of the worse hurricanes, and its proximity to the Ten Thousand Islands gives it a barrier that weakens others before they arrive.
Ocala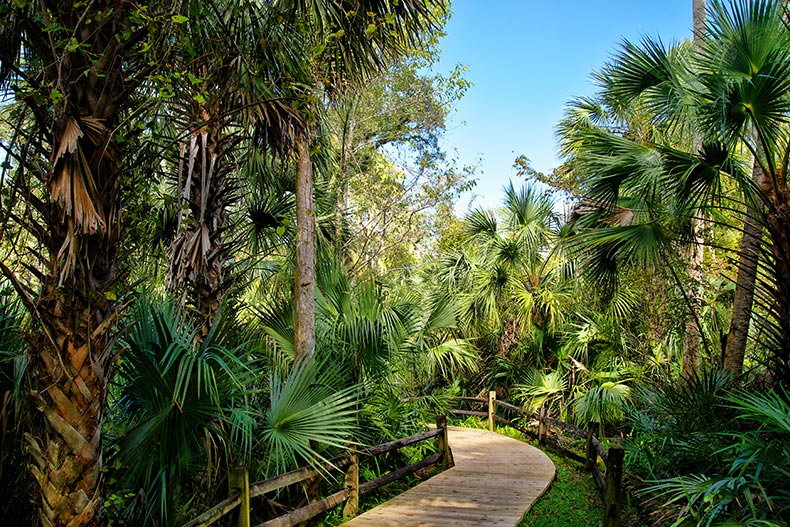 Known as the "Horse Capital of the World," Ocala is located in Marion County. The plentiful horse farms, rolling hills, and natural springs set this city apart from other destinations on the list. Like many others, however, it offers a laid-back atmosphere with no shortage of outdoor activities.
Despite its tranquil nature, you'll find a thriving art scene in Ocala, boosting its appeal. It's located in the north-central part of the state, keeping it well away from most hurricanes.
Gainesville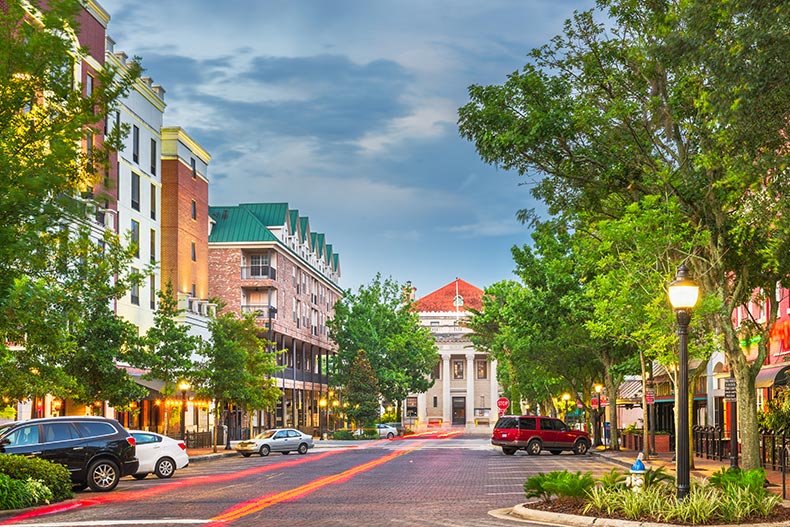 Perhaps most famous as the home of the University of Florida, Gainesville mixes a bit of intellectual stimulation with its retirement experience. The university offers lifelong learning programs to keep retirees mentally engaged and, of course, no shortage of sporting events to attend.
Like many other Florida destinations, Gainesville has numerous nature trails and outdoor activities. And like Ocala, it's located in the north-central part of the state, safe from most hurricanes.
Fernandina Beach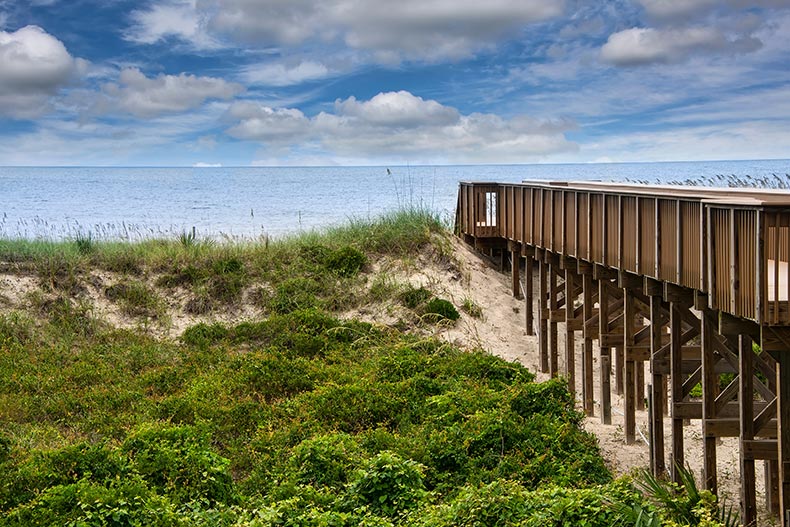 Last on the list is another coastal location. Fernandina Beach is located on Amelia Island. This gives retirees access to pristine beaches, exciting boating opportunities, and excellent locations for fishing. As with many other popular retirement locations, Fernandina Beach hosts several festivals and events throughout the year, allowing new residents to quickly immerse themselves in the culture and community of their retirement location.
Despite being another coastal location, Amelia Island's location and natural features help to provide the city with some protection from the direct effects of most hurricanes.
How 55places Can Help
Finding the ideal location to retire in Florida can be difficult. The real estate experts at 55places specialize in finding retirees the perfect place to spend their retirement. To learn more about how we can help with your move to Florida, reach out to us today.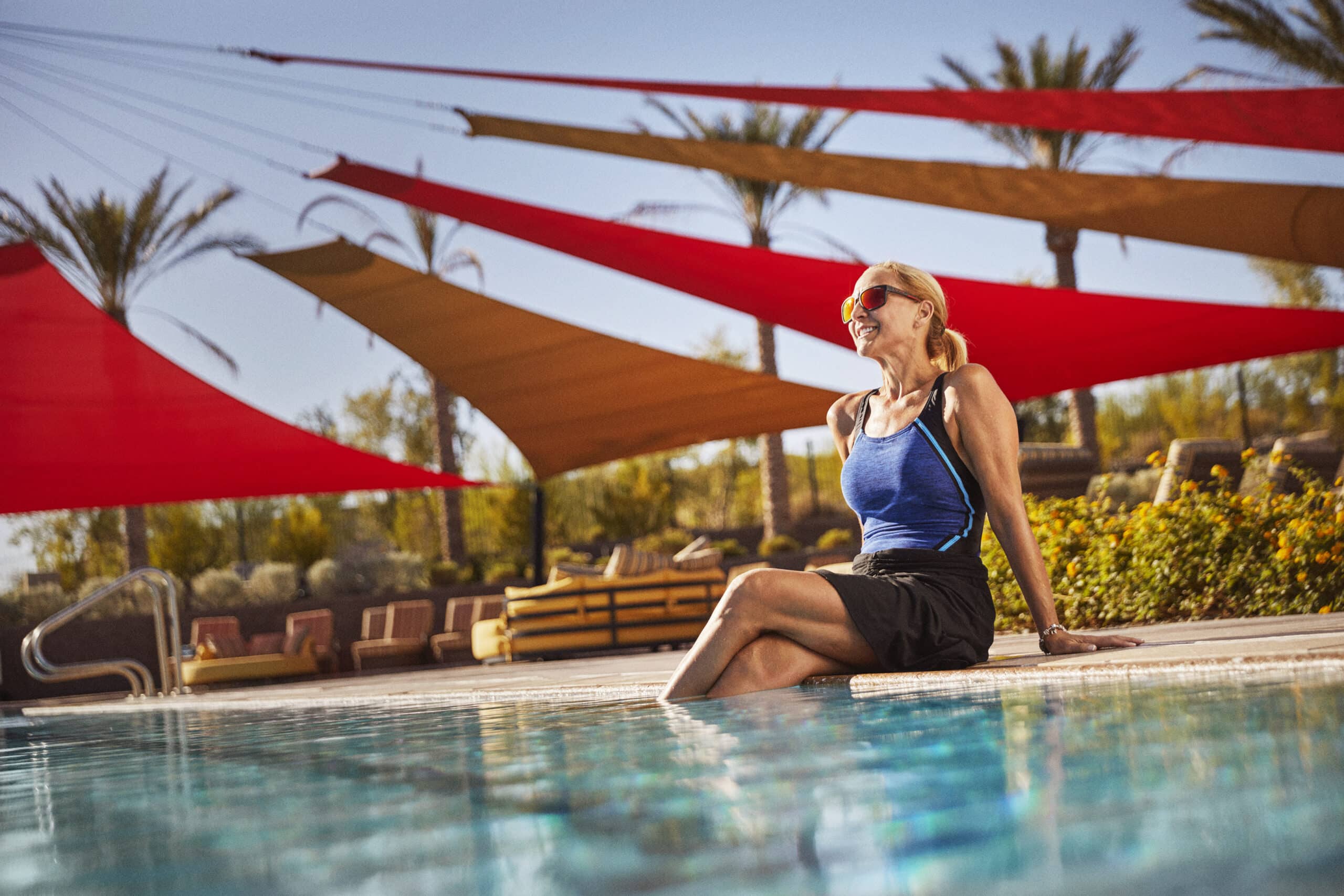 Discover what's next.
To learn more information or connect with a real estate expert, contact us today.