Dreaming about exploring Napa Valley? Are you eager to visit vineyards and sample one-of-a-kind wines? If these are part of your retirement plans, there are many active adult communities across the U.S. that cater to wine lovers.
Northern California's famous wine country, which includes premium vineyards throughout Napa and Sonoma counties, offers more than 400 wineries in that region alone. For those with a smaller budget, there are also other areas that attract wine aficionados. Virginia has more than 300 vineyards and wineries that offer tours and tastings. North Carolina and New York also have a variety of vineyards and wineries that offer unique experiences to supplement your wine appreciation.
Many 55+ communities also offer easy access to local wineries and have established wine clubs and interest groups. So if you're passionate about wine, check out some of these active adult communities that are perfect for wine lovers.
Mid $300s – Mid $500s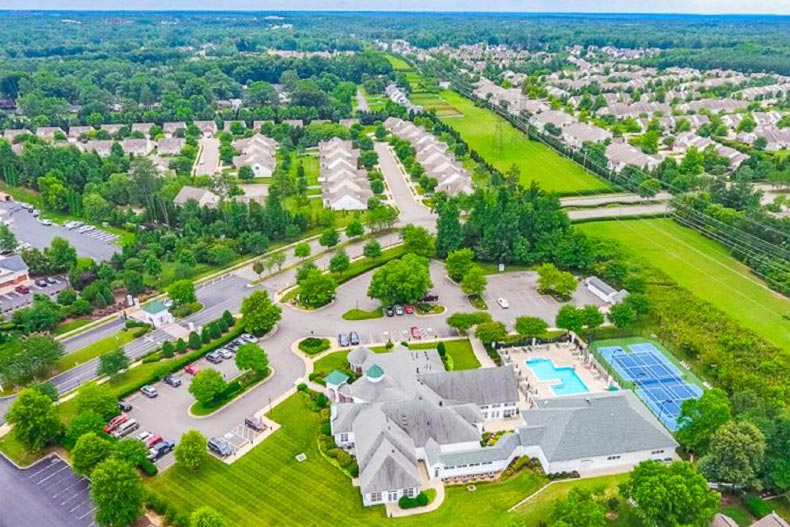 CrossRidge is a 55+ community situated on a 400-acre historic site in Glen Allen, just ten miles north of Richmond. Retirees enjoy living in low-maintenance homes as well as having a vibrant and active lifestyle. The community's social calendar often includes fun and exciting events like wine and cheese nights that bring all of the wine lovers together.
Residents can also plan trips to explore the Heart of Virginia Wine Trail, which includes tours of six Central Virginia wineries.
High $300s – High $500s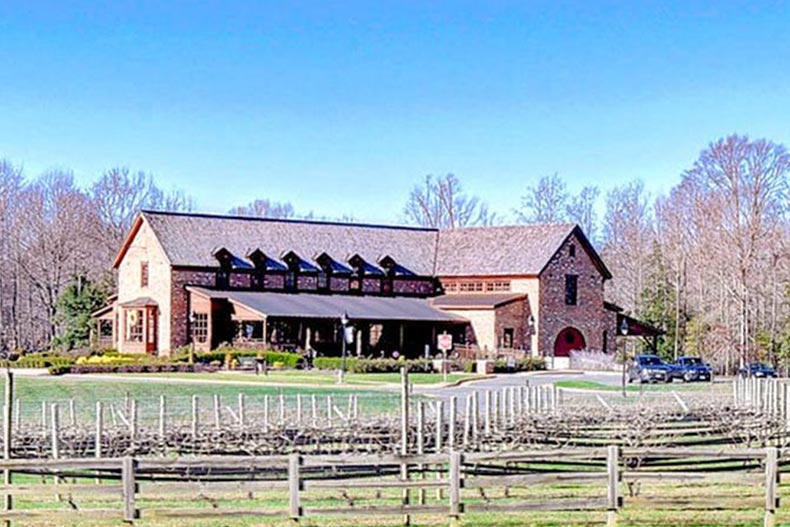 A true paradise for wine enthusiasts is found at The Groves at New Kent in Eastern Virginia. In addition to elegant single-family homes, residents enjoy private, resort-style amenities as well as amenities in the master-planned community of New Kent Vineyard.
Homeowners can stock up on their favorite wines when visiting the winery as well as obtain special discounts on fine vintage bottles of Chardonnay, Cabernet, and Vidal Blanc. They can also dine at the adjacent cafe that offers breathtaking views of the rolling hills of the working vineyard. Active adults can share their passion for wine by joining wine clubs or going to wine tastings with other members of this 55+ community.
Mid $600s – Mid $1Ms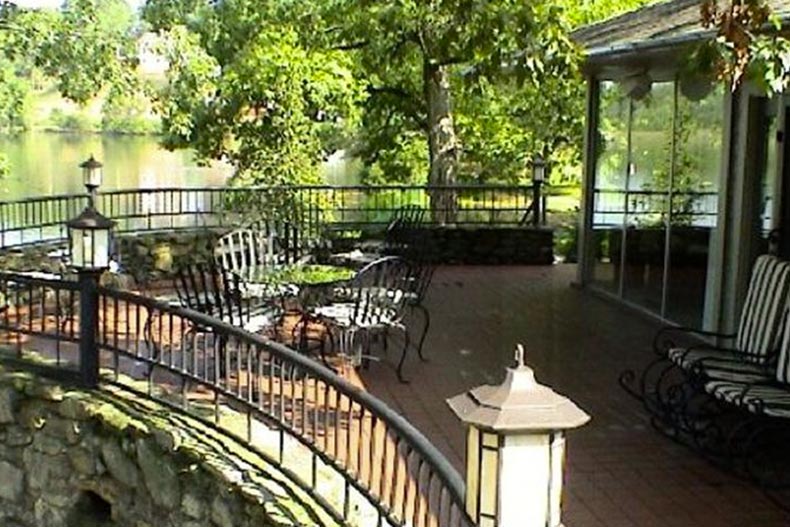 Situated on 1,300 acres at the foot of the Blue Ridge Mountains in Asheville, active adult homeowners enjoy scenic mountain and lake views in this natural setting. This age-targeted community boasts new and resale homes that come in a variety of designs and price points. Resort-style amenities like a 62-acre fishing and boating lake as well as multiple social spaces provide an active lifestyle for residents.
Another great quality about Biltmore Lake is its proximity to Biltmore Estate Winery. This elegant property encompasses 8,000 acres of gardens, has the largest private home in America, and features a museum, winery, and vineyard. Visitors can tour the fermentation room, corking area, and cellars as well as taste samples of Biltmore wine. They can also attend seminars on how to pair wine with food.
Low $500s – Low $700s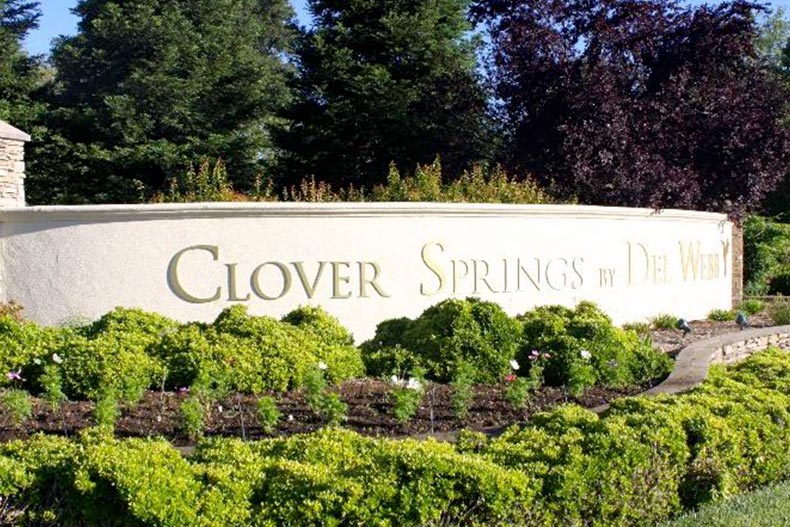 This charming Del Webb 55+ community was built on the site of the historic Moulton Hill Winery. Many of the features from the original winery have been preserved to give the community a historic and unique element. Clover Springs is located at the northern end of Sonoma County—the center of California wine country.
Residents can enjoy a low-maintenance lifestyle and share their love of wine with like-minded neighbors. They can also plan day trips to the region's best vineyards and wineries throughout Sonoma County or drive about an hour to Napa Valley and explore all that the area has to offer.
Mid $700s – Mid $2Ms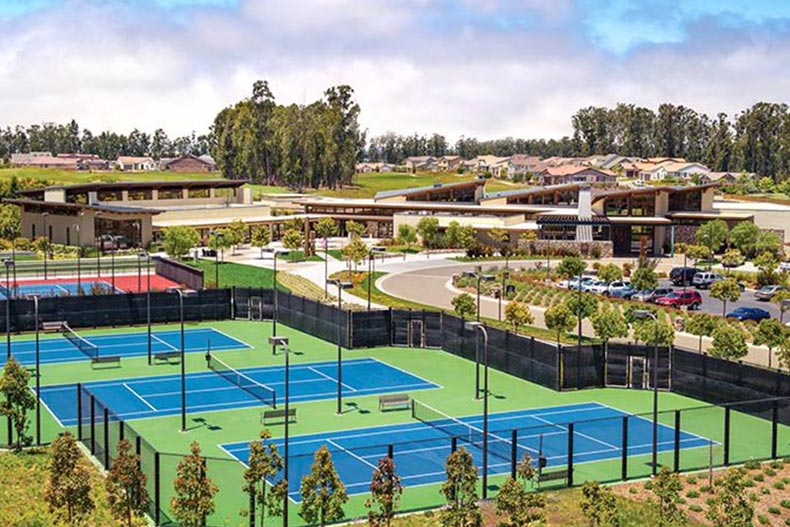 Located in Nipomo, Trilogy at Monarch Dunes is surrounded by some of the area's best wineries. Retirees enjoy luxurious home designs in this active lifestyle community as well as amenities that cater to wine lovers. The 31,000-square-foot Monarch Club features a Wine Library & Captain's Room where residents gather to gain a better appreciation of wine. Afterward, they can discuss what they've learned over a glass of their favorite vintage at the community's Wine Wednesday club.
Low $700s – High $1Ms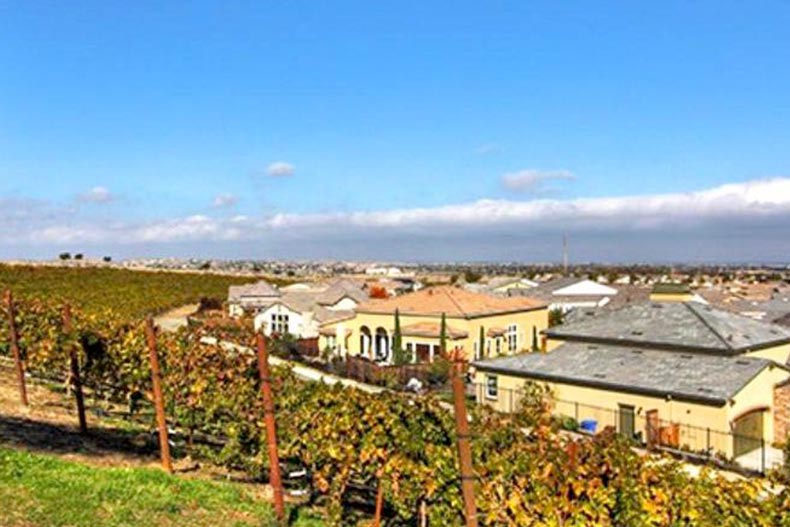 Ideally situated in Brentwood, Trilogy at the Vineyards offers the ideal retirement destination in Northern California's wine country. This gated 55+ community has resort-style amenities and elegant home designs. It's also surrounded by lush vineyards, rolling hills, and natural preserves.
With so many vineyards and wineries in the area, residents can join interest groups like Wine Club or Wine Lovers and build friendships with other wine aficionados. Residents can easily visit nearby wineries and vineyards like Hannah Nicole Vineyards & Winery for a fun-filled day of wine tasting.
Mid $500s – High $600s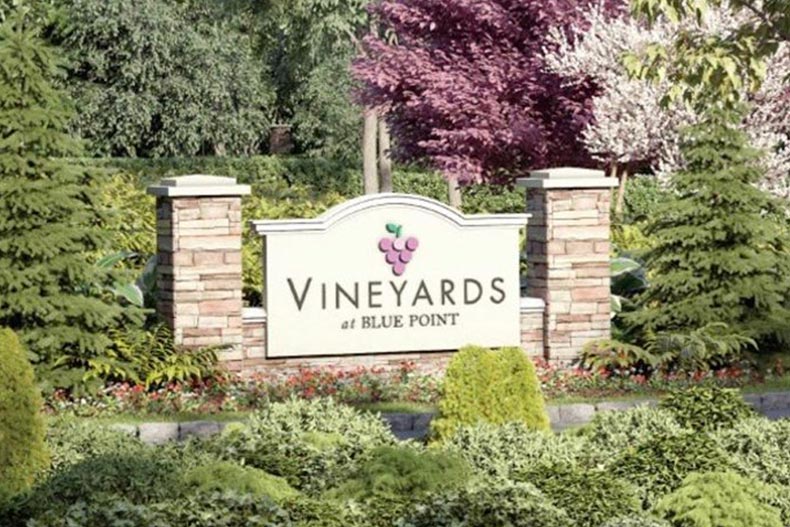 This 55+ community in East Long Island features luxurious homes within a private setting. With just 280 residences, residents will be able to establish friendships with neighbors and bond over common interests. Vineyards at Blue Point provides a 7,500-square-foot clubhouse with plenty of areas for physical activity and social recreation.
Wine lovers will be thrilled to know the clubhouse has a designated wine room where residents can gather for tastings as well as store their own collection of fine vintages. This community caters to those who have a passion for wine within the community and allows easy access to local vineyards.
Mid $500s – High $600s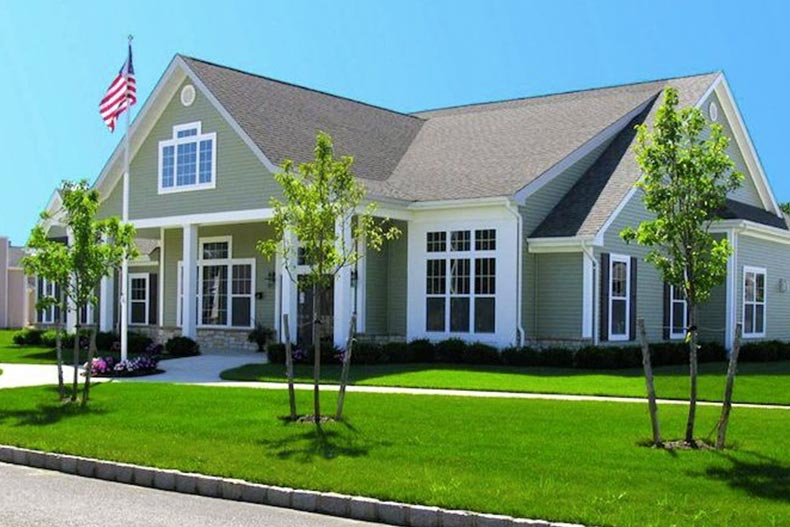 Vineyards at Moriches is an established 55+ community in Center Moriches. This charming development of just 92 homes provides a close-knit environment that's nestled within a wooded setting. You'll know this is a haven for wine lovers because all of the floor plans are named after different types of wines.
Residents enjoy quality-built homes along with rich amenities and a vibrant social lifestyle. Like-minded adults can share their passion for wine by exploring the surrounding North Fork wineries and local vineyards. The community also has a monthly social magazine called "Grapevine," which includes information, activities, and events that cater to wine enthusiasts.