Southeast Florida is a dream destination for active adults. Miles of Atlantic coastline give residents unparalleled views and enviable beach access. This section of the Sunshine State is made up of four counties: Monroe, Broward, Palm Beach, and Miami-Dade.
Miami-Dade includes the vibrant city of Miami, several other popular cities, and a large swath of Florida's natural landscape. Residents can enjoy the culture and buzz of the county's cities, and they can get away from it all in the Everglades National Park.
If you're thinking about retiring to sun-soaked Miami-Dade County, where will you live? This part of Florida is home to plenty of gated communities built for the active adult lifestyle. Explore these five 55+ communities to decide if one is right for you.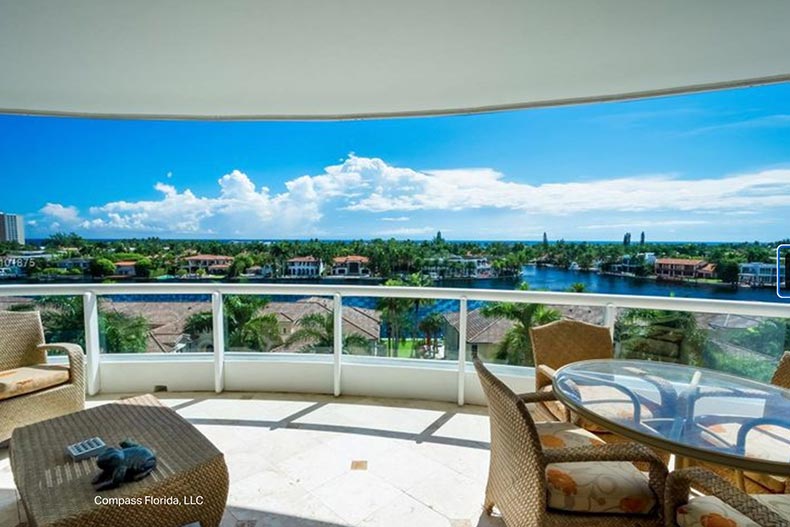 The Point is a gated, waterfront community geared toward an active lifestyle. It's located in Aventura, which is roughly half an hour north of Miami. The area offers residents plenty of conveniences and amenities.
Living at The Point puts you in near plenty of grocery stores and health care providers. You can also head over to Biscayne Boulevard to explore some of the area's best restaurants, bars, and shops. Golfers will also find themselves right at home on the green of many nearby golf courses. 
A total of five high-rise condo buildings make up The Point community. More than 1,000 condos are spread across the high-rises: Atlantic I, Atlantic II, Atlantic III, North Tower, and South Tower. The units were built between 1993 and 2004, and you'll find plenty of sizes and price points.
The Point's condos are as small as 500 square feet and as large as 4,171 square feet. Keep an eye out for features like gourmet kitchens, master suites, and open-concept floor plans.
This community for active adults has a homeowners' association (HOA) that takes care of the exterior maintenance, leaving residents more time to spend doing what they love. Plus, you can take advantage of the 24-hour valet service at The Point.
When you aren't out exploring Southeast Florida, you can relax at the community's clubhouse café or lounge. You can also work up a sweat the clubhouse's fitness center and aerobics studio. The Point also has three swimming pools and four tennis courts. If you're in the mood for a walk, the community grounds feature beautiful parks and a boardwalk.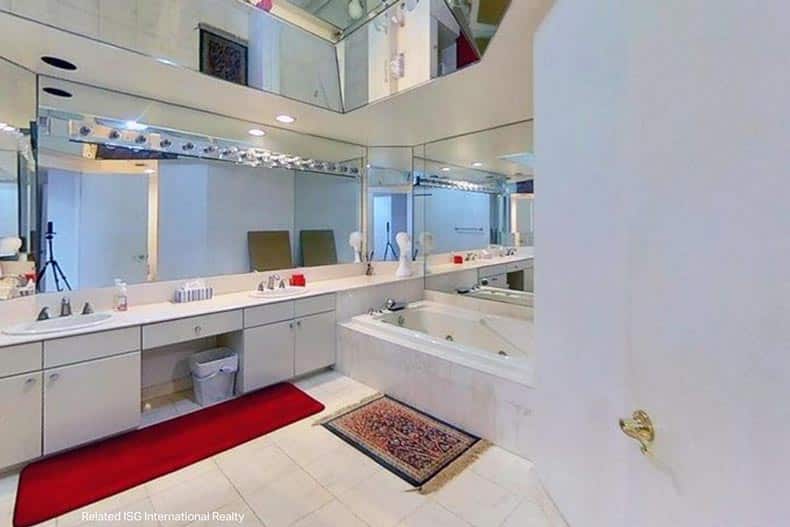 If you're looking for a Miami gated community, the 2000 Island Boulevard Condominiums are conveniently located in North Miami Beach. North Miami beach is about 16 miles north of Miami, and it offers you the best of the South Atlantic Coast.
Soak up the sun and the sand at one of the area's plentiful beaches, or hit the links at one of the golf clubs. North Miami Beach also offers the convenience of several health care providers and plentiful shopping options.
This gated community is a smaller collection of homes with just under 500 luxury condos. The homes at the 2000 Island Boulevard Condominiums are spacious, ranging from 1,560 square feet to 2,630 square feet. Cook your favorite meals in a spacious kitchen and entertain in your spacious living room. You can also luxuriate in a master bedroom with an en-suite bathroom and balcony. Residents also expect to find generous views of the ocean in this gated community.
The 2000 Island Boulevard Condominiums offer resort-style amenities that help keep its residents active. You can perfect your exercise routine at the community's fitness center, and you can swim laps in the indoor pool. If you're in the mood for sunshine, take a dip in the outdoor pool and dry off on the patio. The community also has its own private marina.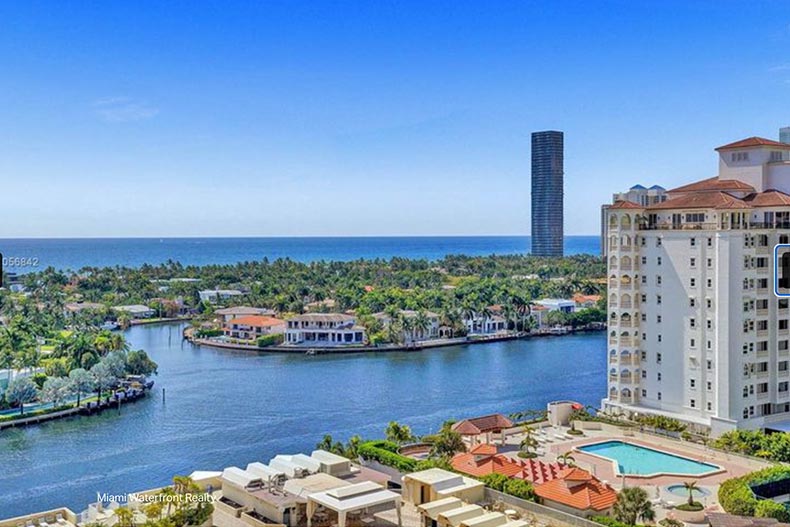 The Terraces at Turnberry are another gated community in Aventura, 30 minutes outside of Miami. These waterfront condos, built in the early 1980s, have a convenient location in Miami-Dade County.
Homeowners have all of the conveniences necessary for day-to-day living in Aventura, as well as the proximity to the excitement of Miami. Plus, Fort-Lauderdale-Hollywood International Airport is about 35 minutes away, making it easy for friends and family to visit. 
The Terraces at Turnberry has more than 300 condos. Units start at 1,460 square feet and run as large as 2,970. You can pick from floor plans with two to three bedrooms and two to three bathrooms. Residents have plenty of room for themselves as well as friends and family who come to visit.
In addition to their generous size, the condos have features like custom cabinetry, marble flooring, and high ceilings. Residents have access to covered parking, which makes coming and going very easy. This gated community caters to a wide range of budgets. You will find Miami-Dade County homes for sale in this gated community starting in the high $300s and going up to the mid $3 millions.
This gated community has plenty of amenities to complement an active adult lifestyle. It has a fitness center, a pool, a spa, tennis courts, and racquetball courts. When you aren't working out, you can get to know your neighbors at the onsite cafe or in the billiards room.
With an HOA to take care of maintenance, you're free to spend your retirement exploring old and new hobbies and in the company of the people you love.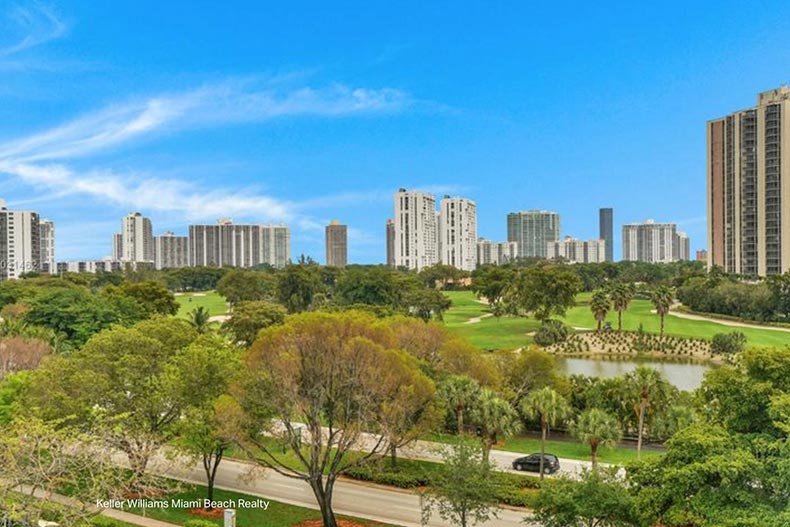 Biscaya is a beautiful, 55+ community in Aventura. The gated community dates back to the 1970s, making it a well-established option for those seeking a home that caters to an active lifestyle.
Like the other gated communities in Aventura, Biscaya has a convenient location. In addition to the area's health care providers and grocery stores, you can also enjoy many restaurants, bars, and shops. Plus, visiting grandkids will love being near Miami Seaquarium.
The gated community has 290 condos ideal for residents who are looking to downsize. Floor plans range from 717 square feet to 1,083 square feet. You can opt for one or two bedrooms and one to two-and-a-half bathrooms. Each condo comes with an assigned parking space. Expect to find features like updated kitchen appliances, spacious master bedrooms with en-suite bathrooms, walk-in closets, and balconies. Biscaya also equips its homes with hurricane shutters.
The HOA at Biscaya handles exterior maintenance and common spaces, leaving you time to enjoy the community's amenities and the surrounding area.
You'll find plenty of ways to socialize with your neighbors in this smaller community. Biscaya has a barbecue area and a clubroom with billiards. You can also take advantage of the community's fitness center. After a good workout, relax your sore muscles in the sauna.
Outside, you'll find a heated pool and a large patio for soaking up Florida's gorgeous sunshine. If you want to get out and about on your bike, Biscaya also has dedicated bike storage. Aventura is home to plenty of scenic trails for biking and walking.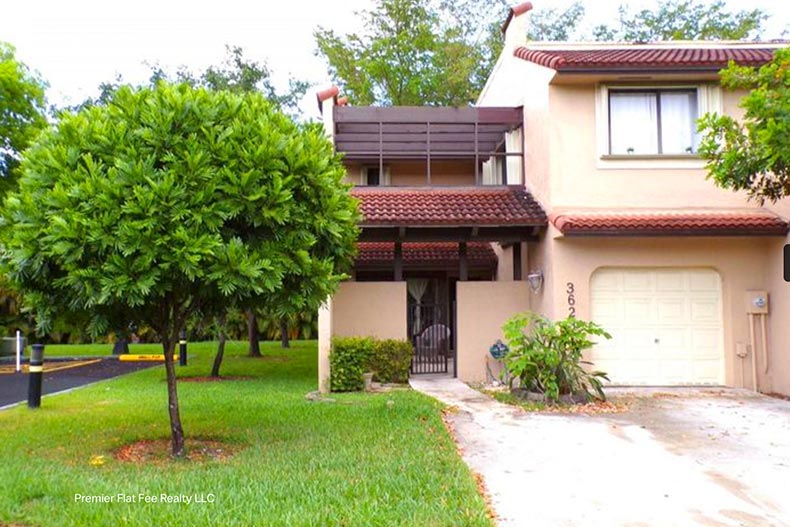 Costa del Sol is about 15 miles west of Miami. While you're just a quick car ride away from the Atlantic Coast, you aren't living in a tourist hotspot.
The Doral area has plenty to offer in terms of convenience and entertainment. There are several hospitals, pharmacies, and grocery stores in the area. NW 36th Street has a collection of bars and restaurants to tempt you into an evening out. You can also enjoy Magic City Casino and Hialeah Park Racing and Casino. Doral is also home to plenty of greenspace, including multiple golf courses for those who are never far from their clubs.
Costa del Sol is a gated community with more than 700 attached homes. Its townhomes start at 1,120 square feet and can be as large as 2,190 square feet. The townhomes come with two or three bedrooms, two or three bathrooms, and an attached two-car garage. Given the spacious floorplans, you can expect to find spacious living rooms, kitchens, and master suites. Some townhomes boast tiled patios and partially covered porches with lake and golf course views.
You'll find that this gated community offers plenty of indoor and outdoor amenities. Costa del Sol has a clubhouse, which serves as a community gathering point. Outside, it has a pool, patio, and tennis courts.
The community also has its own golf club. The Costa del Sol Golf Club has 18 holes, a driving range, and putting greens. You can visit the pro shop to keep on top of your game and enjoy on-site dining after playing through the course. Community residents have the option to buy a membership, a major perk for anyone who loves the game of golf.