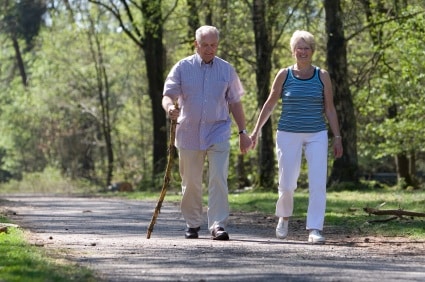 When discussing active adult communities, people often assume that these developments will have an age restriction. While it's true that many of these communities are only open to residents who have reached a certain age (typically 55), some amenity-rich communities do welcome residents of all ages, including children.
Instead of thinking of active adult communities as always being age-restricted, it may be more accurate to think of them as communities which simply include central amenities and social opportunities. Communities which are open to all ages but still include the amenities, social clubs and events which appeal to active adults are typically referred to as being "age-targeted" instead of "age-restricted."
While an age-targeted community may be open to residents of all ages, its amenities support active adult living. Some older residents like the idea of living in a vibrant community which welcomes residents in all phases of life. Other active adults prefer to live among adults only and not have the added noise and bother of resident children.
When researching potential communities, it's important to find out if they are age-restricted or age-targeted. If communities are age-restricted, find out precisely what that means. Often community rules state that at least one person in the household meet the age restriction, but other residents may be younger. There may also be rules about the length of time that children can stay for visits.
Aside from not having an age restriction, age-targeted communities still offer resort-style living. In Naples, a popular retirement destination, VeronaWalk by DiVosta is a good example. The community has its own thriving town center clubhouse, indoor and outdoor swimming pools, a state-of-the-art fitness center, multiple sports courts, hobby and game rooms, and a wide range of social clubs, classes, and events.
In addition to resort-style amenities, some age-targeted communities also have their own championship golf courses. A few to try include Prescott Lakes in Prescott, Arizona and Trilogy at Monarch Dunes in Nipomo, California.
Even without an age restriction, many age-targeted communities are largely comprised of older active adults. The kinds of amenities and social opportunities offered can be a good indication of the community's general demographic. However, those who prefer to live among peers are more likely to be happy in an age-restricted community where the rules ensure their desired lifestyle.
Active adults often prefer to live in communities with age restrictions. However, those who have family in the area may find the idea of living in the same amenity-rich community to be an ideal solution for everyone.
As with other retirement decisions, the choice of an age-restricted or age-targeted community is largely a matter of personal preference. Fortunately, both types of developments are readily available throughout the country.