Home to the Golden Gate Bridge, temperate weather, and a stunning coastline, San Francisco is a California gem. If you're thinking about moving to San Francisco for your retirement, there are plenty of pros to consider. The city is never dull. You can always find something to see, somewhere to eat, and new experiences to enjoy.
If you're looking for low-maintenance living near this Bay Area city, there are plenty of 55+ communities near San Francisco. Get to know these five large communities with plenty of housing options for your retirement.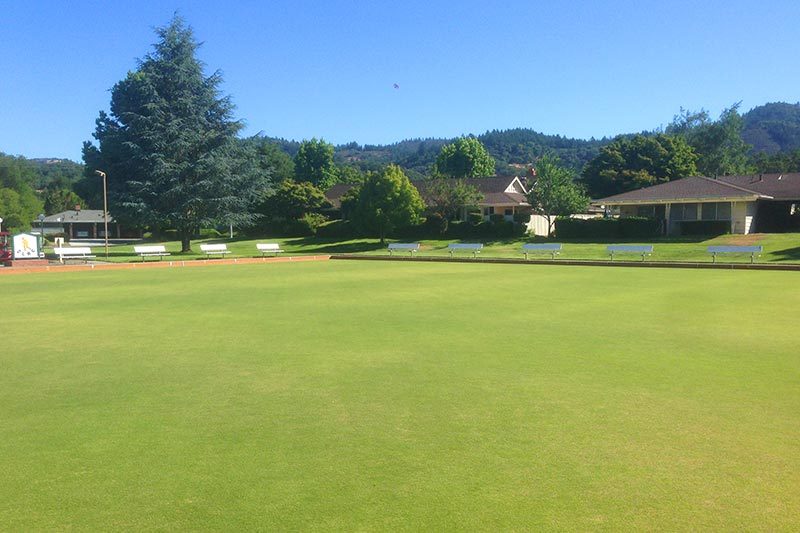 If you're an oenophile, you might be drawn to Santa Rosa. This California city is a little over an hour north of San Francisco, and it's known for its bountiful vineyards. When you're not sampling the area's delicious wines, you can hike the trails of nearby state parks and explore the city's arts district. Santa Rosa also has its own symphony and a collection of local museums, including the Children's Museum of Sonoma County and the Pacific Coast Air Museum.
Oakmont Village has more than 3,000 homes. Most are single-family homes, but you'll also find attached homes and apartments in the community's assisted living facility. Construction on the community's homes began in 1964, but you can also find homes built as recently as 2016. Single-family homes come in more than 40 models, giving you plenty of flexibility when it comes to size and price.
Oakmont Village is a golfer's paradise. Residents can enjoy two 18-hole golf courses set against the background of northern California's breathtaking wine country. When you aren't out golfing, you can relax at one of three community clubhouses. The clubhouses offer amenities including a fitness center, a library, a games room, and an arts and crafts studio.
You'll also find plenty to do outside. Oakmont Village has an outdoor pool, lawn bowling, bocce, and shuffleboard. You can also catch live performances at The Berger Center, the community's entertainment venue.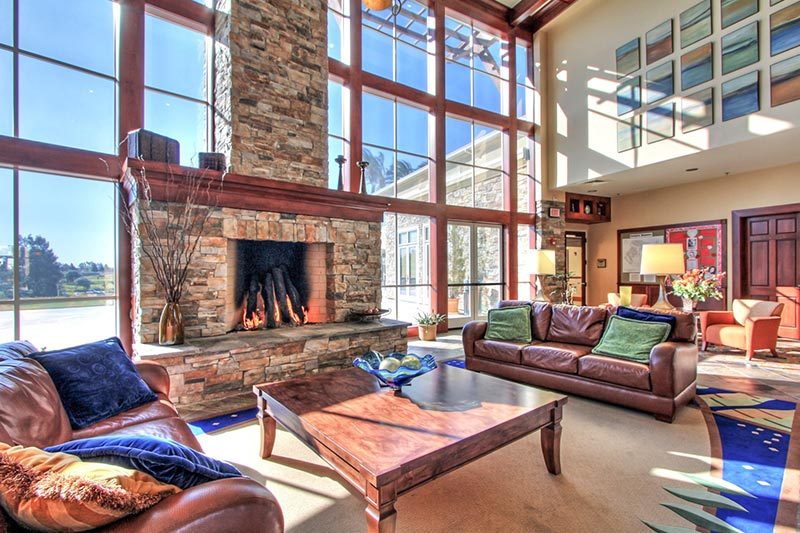 Rio Vista is a little over an hour and a half northeast of San Francisco. This scenic city is located on the Sacramento River, and it offers a slice of nearly everything you expect from the Northern California lifestyle. Discover local wineries. Find your new favorite golf course. Soak up some time outdoors on a camping or fishing trip. If you're interested in a day trip, Napa Valley is also nearby.
Construction on Trilogy at Rio Vista began in 1996 and continued up until 2020. This community is exclusively made up of single-family homes, but there are plenty of floor plans and prices to consider among the 3,000 houses here. The single-family homes come in 35 floor plans. You'll be able to decide what floor plan best fits your retirement lifestyle. 
The Delta Club is the community's very own clubhouse, complete with a library, game rooms, a fitness center, and an arts and crafts area. Residents can also take a dip in the outdoor pool at Trilogy at Rio Vista. If indoor swimming is more your style, the community also has a heated, Olympic-size pool inside. You can stretch your legs on the community's walking trail before hitting the links on its 18-hole golf course. Trilogy at Rio Vista also has its own café, perfect for grabbing a cup of coffee and chatting with your neighbors.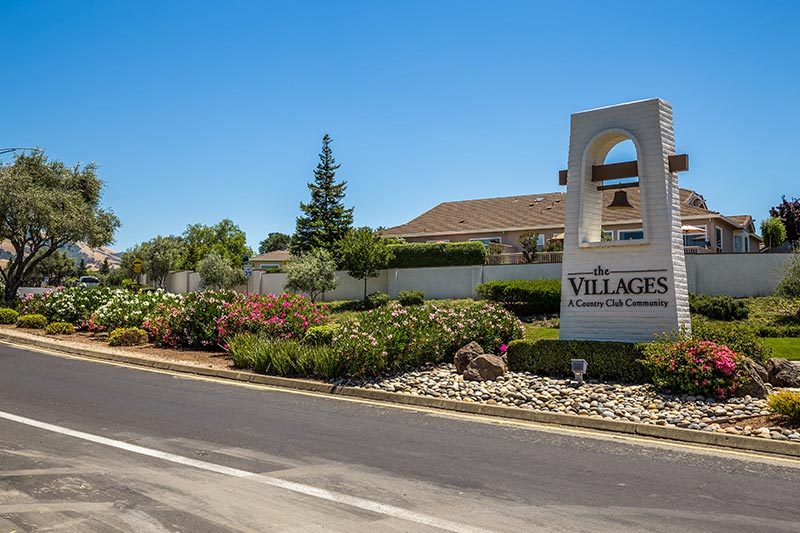 San Jose is about an hour south of San Diego and a major California city in its own right. If you're an NHL fan, you can catch the San Jose Sharks when they play home games at the SAP Center. The event venue also hosts major concerts and Disney on Ice shows (perfect for when the grandkids are in town). The city is also home to the San Jose Museum of Art, beautiful outdoor gardens, and plenty of wineries.
The Villages Golf & Country Club offers a resort lifestyle. This gated 55+ community exudes luxury with more than 2,500 homes. The community has 12 villages, each with a distinct architectural style. You can decide between condos, townhomes, and single-family homes. Most homes come with two bedrooms and two bathrooms, but some models have one bedroom or three bedrooms.
As the community's name suggests, golf is at the heart of The Villages Golf & Country Club. It has a championship golf course that challenges its residents. Whenever you need some help with your game, you can visit the community's pro shop. But the golf course is just the beginning of the amenities available here.
The 1,200-acre community also has stables and paths for horseback riding. You can also stay active out on the tennis courts, hiking trails, and in one of the four pools available. Inside, you can try your hand at woodworking or simply enjoy the company of other residents in one of the clubhouses at The Village Golf & Country Club.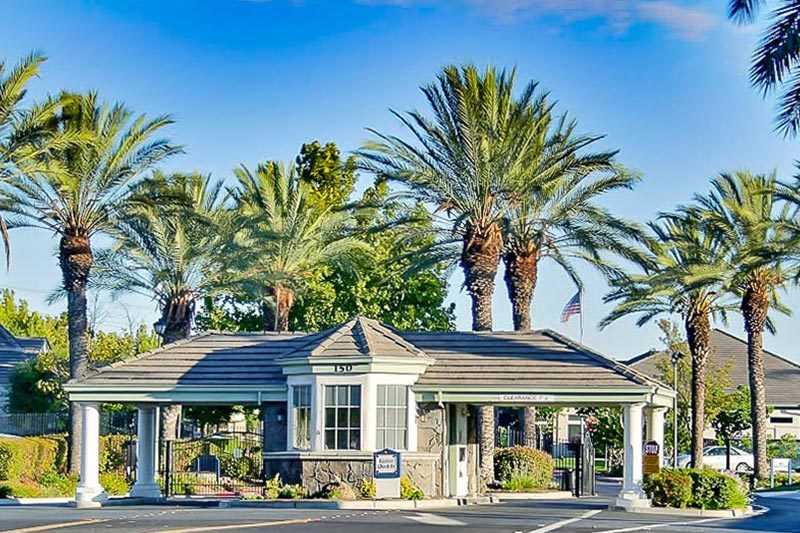 Brentwood is another East Bay California city that offers its residents plenty to see and do. It's home to a beautiful collection of community parks as well as nearly 20 miles of trails for walking, jogging, and cycling. It also has several natural areas, carefully preserved. Spot local wildlife at Antioch Dunes National Wildlife Refuge or Los Vaqueros Reservoir and Watershed. Like any northern California city worth its salt, Brentwood has its fair share of golf courses and vineyards.
The Summerset 55+ community has a collection of more than 2,000 homes arranged in four neighborhoods. The community was built in different phases. Summerset was the first, followed by Summerset Palms, Summerset Vista, and Summerset Orchards. You'll find both attached and single-family homes here.
Each neighborhood offers a diverse set of floor plans, which gives you the flexibility to pick what suits your needs. You'll find features like multi-car garages, hardwood floors, and fireplaces throughout each of the Summerset neighborhoods. The community features patio homes; there are no fences around the yards.
If you plan to enjoy perfecting your swing in your retirement, Summerset certainly has its allure. The community has an 18-hole golf course available to its residents. When you aren't out on the links, you can take advantage of the other impressive amenities offered at Summerset.
Stay active with access to lighted tennis courts, bocce courts, swimming pools, and outdoor trails. You can also simply relax outside in one of the community's private parks. Each community within Summerset has distinct amenities, but you can expect to find options including fitness centers, libraries, game rooms, and ballrooms. Residents can also connect with one another through various social clubs and community committees.