Latitude Margaritaville in Daytona Beach continues to grow, recently requesting permission from the state of Florida to expand their construction into a sixth phase of the popular 55+ community. According to Minto Communities, build-out is expected to be complete on this new phase by the end of October 2021.
Phase Six: Plans and Proposals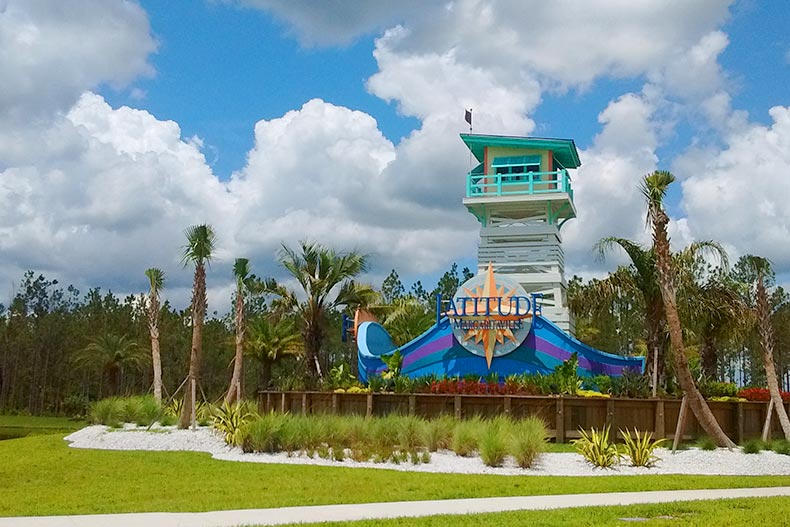 Minto Communities recently closed on a 260-acre property east of the current community with the intention of adding 500 homes. With over 3,000 new and resale single-family homes and attached villas already in place or in progress, the Jimmy Buffet-themed community now plans to expand to 3,900 homes.
Permission to expand was requested on December 7, 2020. It's expected that the permitting process will take at least four months, and then construction will move forward for another five or six months.
Sales have been strong at Latitude Margaritaville in Daytona Beach, which first began selling homes in 2017. In a statement, Minto's Latitude Margaritaville Division President William Bullock said:
"Latitude Margaritaville Daytona Beach is getting ready to kick off our sixth phase of development since writing our first contract three years ago. Latitude Margaritaville Daytona Beach will close out a record-setting 2020 approaching 600 sales for the year with over 250 homes currently under construction."
Amenities and Lifestyle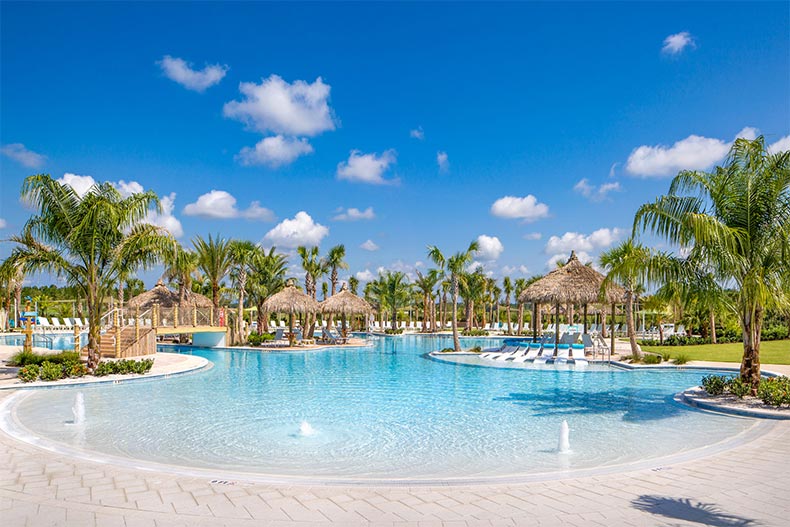 Anyone who has ever listened to a Jimmy Buffett song can easily imagine the vibe of the community. There are a number of Buffet-themed amenities, including the Last Mango Theater and the Barkaritaville pet spa and dog park. Residents enjoy lounging by the pool, soaking up the sun at their private beach and beachfront club, and staying fit in the fitness center or on the pickleball courts.
In the fall of 2020, construction began on the second phase of outdoor amenities, which includes unique features such as a golf cart maintenance shop and a variety of sports facilities. Still to come is a 20,000-square-foot retail center, providing convenience for residents hoping to run errands and get some shopping done without fighting traffic or traveling far from home.
Social calendars are kept full at Latitude Margaritaville Daytona Beach. Residents are big on getting together with neighbors for holiday parties, exercise classes, and club activities. There are golf outings and art classes, and outdoor concerts are planned for the large amphitheater.
Daytona Beach Homes for Sale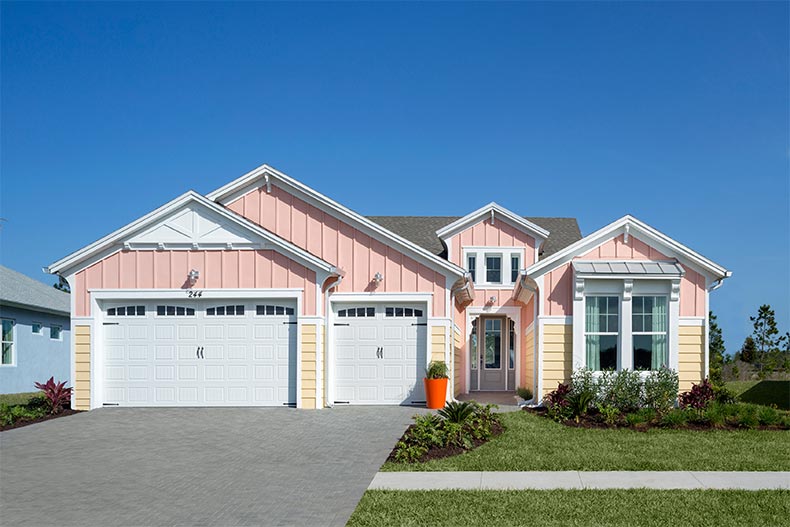 Currently, Daytona Beach real estate at Latitude Margaritaville is available in three collections of single-family homes as well as Conch Cottages, which are low-maintenance attached villas. With 15 floor plans to choose from, buyers are not without options.
The Conch Cottages have four models ranging from 1,204 to 1,466 square feet with two bedrooms, two bathrooms, and an attached two-car garage.
In The Caribbean Collection, there are six floor plans with between 1,503 and 1,862 square feet, two bedrooms, two bathrooms, a den, and an attached two-car garage.
The Beach Collection has five floor plans with 1,684 to 2,392 square feet. Most models have two or three bedrooms, a den or office space, and an attached two-car garage.
Some of the largest homes at Latitude Margaritaville are found in The Island Collection, which offers four models ranging from 2,310 to 2,564 square feet. All the plans include a den and come with two or three bedrooms, two-and-a-half to three-and-a-half baths, and an attached three-car garage.
Expanding into a sixth phase makes sense for the community not only because of the strong sales Latitude Margaritaville has experienced on its own but because of the large demand for active adult housing in the Daytona Beach region.
"Like the broader housing market, low-interest rates and the importance of home are helping to lift market sentiment," National Association of Home Builders Chief Economist Robert Dietz said in a recent housing report. "The rebound in the stock market also has contributed to demand for the 55-plus housing market."
Request more information about Latitude Margaritaville in Daytona Beach.