Lakeland, Florida is centrally located along Interstate 4, between Tampa and Orlando. It's more than a stopping point between two larger cities, Lakeland is home to over 600,000 people and there are plenty of outdoor recreation opportunities for active adults looking to take advantage of the area's sunshine and warm weather. Get in touch with nature, commune with wildlife, and explore some points of interest that you might not know are here.
Visit the Queen's Swans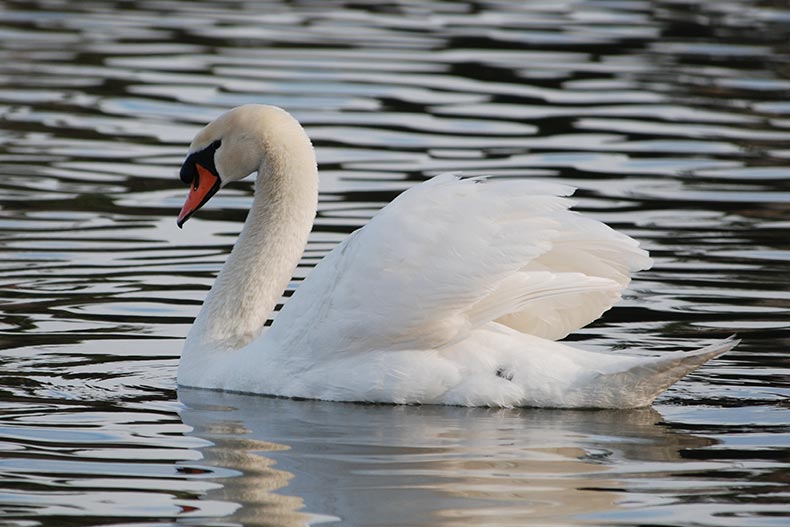 The city symbol of Lakeland is the swan and there's a good reason for that. Swans have been present in Lakeland lakes for nearly 100 years, but the last one died in 1953. Residents were heartbroken because the swans were considered the "peoples' pets." The Queen of England sent over a pair of swans at the request of Mr. and Mrs. Pickhardt; Lakeland residents who briefly lived in the U.K. The beautiful birds repopulated, and descendants of Her Majesty's gifts can be seen floating around Lake Morton and Mirror Lake. Take a walk around the lake, plan a picnic, and visit some of the shops and cafes that are nearby in downtown Lakeland.
Count the Gators with a Hike at Circle B Bar Reserve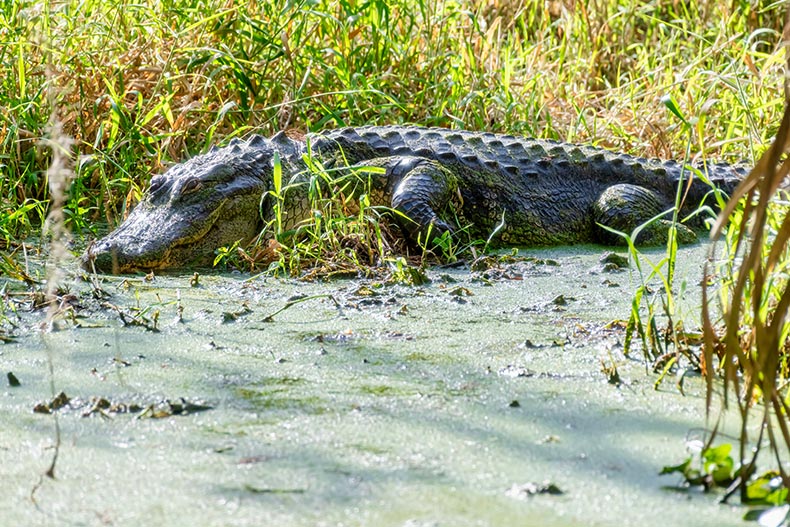 Circle B Bar Reserve is a former cattle ranch, and the 1,267 acres now make up a network of nature trails along Lake Hancock. It's a great spot for biking, hiking, and birding. Stand at the boardwalk overlooking the lake and you'll be astonished at the number of alligator eyes gazing back at you. The Alligator Alley trail is shaded and flat, and the other trails are more exposed, so bring your hat and sunscreen. In addition to alligators, you're likely to see a large population of exotic birds and other wildlife, including the endangered gopher tortoise as well as armadillos, raccoons, and even wild hogs.
Camping at Colt Creek State Park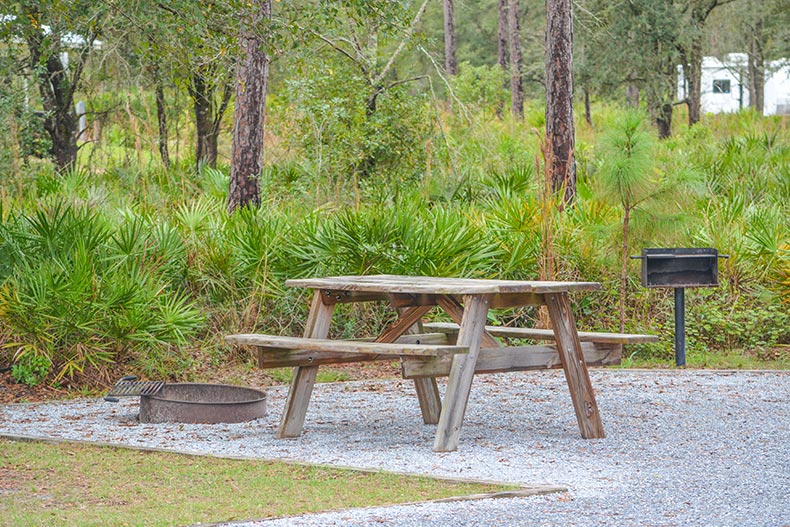 Fishing, hiking, biking, and horseback riding can all be enjoyed at Colt Creek State Park in Lakeland. Over 15 miles of multi-use trails are available at this state park where visitors are likely to encounter birds, otters, bobcats, deer, bald eagles, and butterflies. A Florida black bear or two has even been spotted by early morning hikers, which is why camping is such a desirable activity at this park. Primitive camping and trailer reservations are available and staying overnight will give you a unique opportunity to experience the wilderness after hours.
Explore Lake Hollingsworth on Foot or by Bike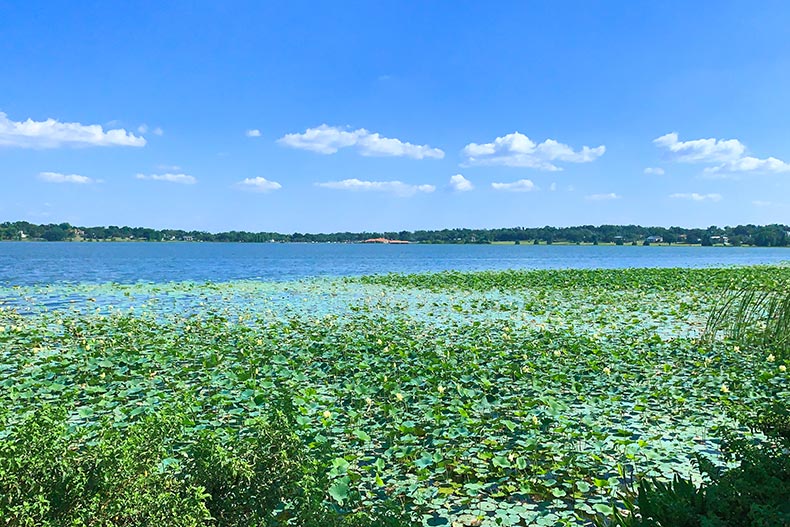 Active adults who love to run might consider taking a jog along Lake Hollingsworth in Lakeland. It's so popular among runners that Under Armour took note and named it one of the Top 20 running routes in the U.S. Bikers favor the pleasant waterfront path as well, and the mornings and evenings are a good time to take a stroll and admire the bird sanctuary. If watersports are more your style, water skiing is always popular. This picturesque lake is easy to enjoy whether you're a competitive runner or someone who likes to enjoy the outdoors at a slower pace. Outdoor yoga classes can also be found on the weekends.
Tour the Architecture at Florida Southern College
Active adults who like a little history and culture with their recreation will enjoy checking out the genius of Frank Lloyd Wright at Florida Southern College. It's a designated National Historic Landmark, as you walk across the campus you'll notice that the environment is not similar to other schools you may have visited. It's the largest single collection of Wright's unique architecture in the world. Grab a map at the tourist center if you want to take a look on your own, or meet up with one of the guided tours which will offer you a glimpse into the artist's life and creative process.
If you're looking for a home in Lakeland, the 55+ communities most popular with outdoor enthusiasts include Cypress Lakes, which has pools, tennis, and golf, and Lake James, which has a resort-style pool and lots of outdoor walking and biking trails.