With almost year-round sunshine, some of the world's prettiest beaches, world-class shopping and dining, and a never-ending list of recreational and entertainment opportunities, it's no wonder California is such as sought-after state for retirees. And while it's true that the most expensive cities in the country call California home, there are still many surprisingly affordable areas for homebuyers.
If you're looking to settle down in California but you want a home that fits a tighter budget, be sure to check out the following areas with active adult communities that won't break the bank.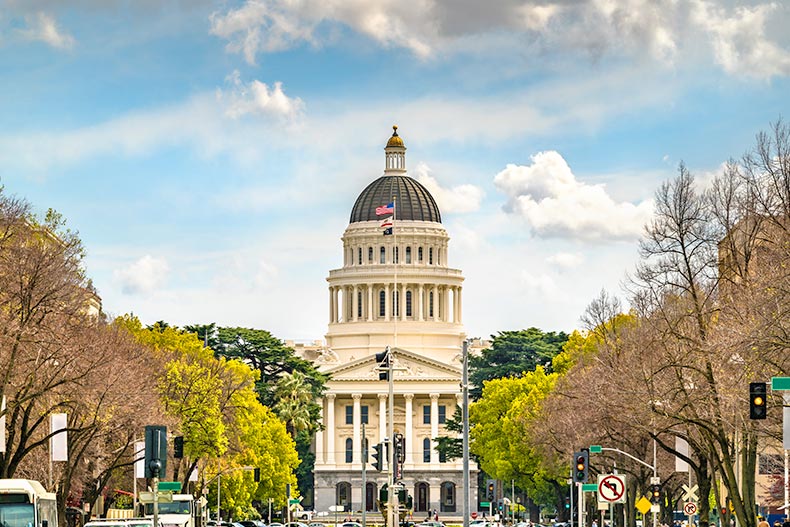 With a robust economy, nearby UC Davis, a thriving restaurant and museum scene, and an ideal location near Lake Tahoe, Napa Valley, and San Francisco, the state's capital city and the area surrounding it have a lot to offer active adults.
The Sacramento area has long been a popular place for active adults looking to put down roots, thanks to its thriving entertainment scene and wealth of outdoor recreational opportunities. The California State Railroad Museum, the California Automobile Museum, and the Crocker Art Museum are popular museums in the area, while McKinley Park and the American River Bicycle Trail are both popular outdoor attractions. Also, Old Sacramento is a thriving historic district dating back to the 19th century.
Boasting all of that and much more, it may come as a surprise that the home prices in Sacramento have yet to catch up to neighboring metropolitan areas. Potential homebuyers may want to cash in on this phenomenon before prices creep up to the sky-high brackets seen in nearby Silicon Valley and the Bay Area.
In Sacramento and neighboring suburban cities like Lincoln and Rocklin, there are some beautiful 55+ communities with home prices starting in the high $300s.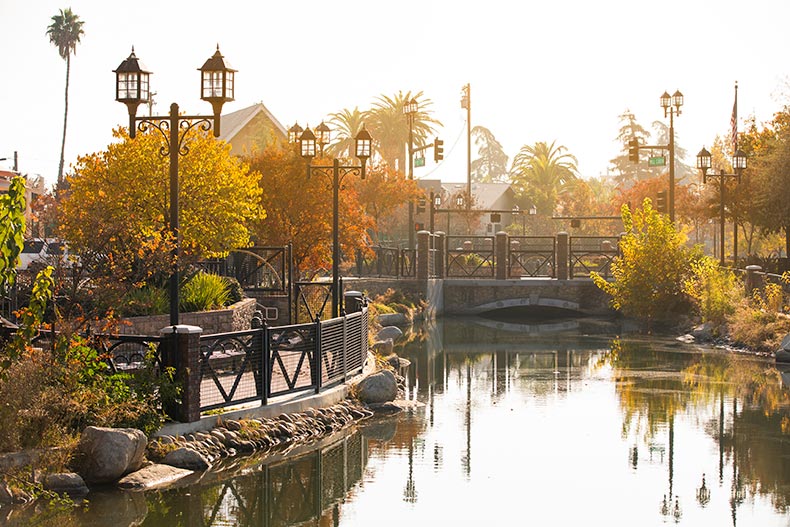 Located between Fresno and Los Angeles, Bakersfield sits smack-dab in the center of California. It's close to major highways like Interstate 5 and State Highways 99 and 58, making for an easy drive to either Northern or Southern California attractions.
Residents in this quiet farming community get the best of both worlds; a serene, quiet setting with easy access to urban excitement. Bakersfield is also only a two-hour drive away from beautiful Santa Barbara beaches to the west and the breathtaking Sequoia National Park to the east.
This robust agricultural community boasts direct access to some of the freshest produce in the state, along with warm, sunny weather and a thriving Basque restaurant scene. But the best part of living in Bakersfield (aside from all of the potential day-trips and weekend adventures) may be the shockingly low home prices. In fact, there are six 55+ communities in the area selling affordable homes, with prices starting in the mid $200s.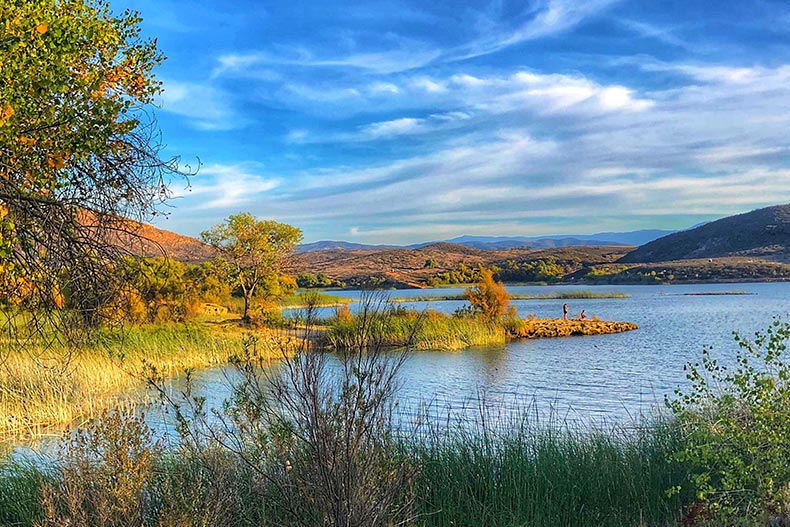 The San Bernardino Valley, also known as the "Inland Empire," has been an increasingly popular area for active adults who want to enjoy Southern California living without the steep price tags. This area offers just that—proximity to beaches, year-round sunshine, and affordable home prices.
The San Bernardino Valley lies about 50 miles inland from the Pacific Ocean, making it a one-hour drive from Huntington Beach and other coastal areas. The Inland Empire boasts a rich history and a healthy economy, making it a good bet for putting down roots. Check out the numerous 55+ communities in this area with home prices starting in the $100s.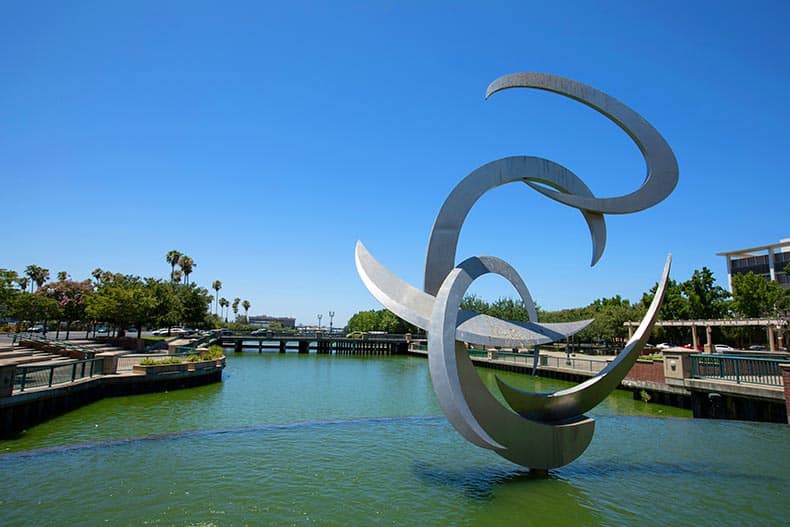 Stockton is a short drive from the thriving Bay Area yet far removed from the sky-high prices, making it an ideal place for those looking to be near the action without paying an exorbitant home price. The region of Stockton and neighboring Modesto lies East of the Bay Area, and it enjoys warmer weather and a beautiful year-round climate.
Located along the San Joaquin River, Stockton and Modesto are central valley cities surrounded by rolling hills and farmland. Stockton enjoys a thriving shopping, cultural, and dining scene, while Modesto and its neighboring cities boast a more suburban, natural feel.
The city of Stockton is known for its Haggin Museum, which features fine art and local history displays as well as Oak Grove Regional Park, which has many trails for walking and biking, a nature center, and a fishing lake stocked with catfish. There's also a zoo and children's museum to take visiting grandchildren. The entire area enjoys low housing prices and a number of affordable 55+ communities.