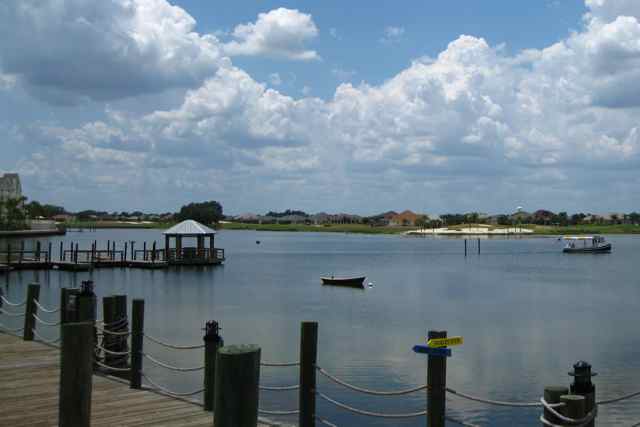 Active adult communities across the country offer resort-style living designed for both working adults and retirees. In looking at recent activity at 55 Places, we see that among our readers there has been a great deal of interest in communities found in Florida, South Carolina and Arizona. Based on analytics, here are the ten most viewed communities on our website:
1. The Villages - The Villages, FL
Set in Central Florida, The Villages is one of the world's largest active adult communities. It includes over 56,000 homes, 10 championship golf courses, dozens of recreation centers and sports courts, over 200 shops and restaurants, equestrian centers, healthcare centers, a lifelong learning college and so much more.
2. On Top of the World - Ocala, FL
On Top of the World opened in 1981 and has plans to one day contain about 10,000 homes. Indoor and outdoor amenities are spread across several community centers, including a few facilities which are exclusive to particular neighborhoods. Highlights of these amenities include fitness centers, hobby and game rooms, sports courts, swimming pools and golf courses.
3. Sun City Hilton Head - Bluffton, SC
At Sun City Hilton Head, active adults can enjoy life in one of the East Coast's most popular resort areas. The community features a 45-acre Village Center which offers resort-style amenities, a performing arts center, hobby and game rooms, and plenty of space for social gatherings. Upon completion, the community will include 8,200 homes.
4. Sun City Center - Sun City Center, FL
Sun City Center is a golf-cart-friendly community which features plans for over 6,200 homes, as well as an exciting line-up of indoor and outdoor amenities. The community opened in 1961 and today encompasses many different neighborhoods, including the gated Kings Point development (number 6 on our list).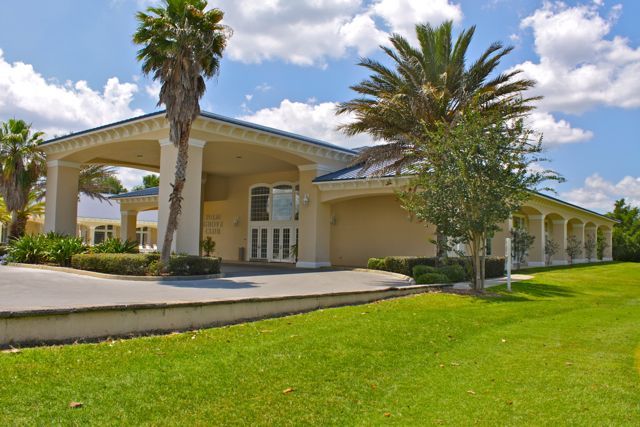 There is an enviable array of amenities at Oak Run in Ocala ideally crafted to meet the needs of today's active adults.
With just over 3,500 homes, Oak Run is a mid-sized community which has all the amenities needed to support a healthy, active adult lifestyle. Multiple clubhouses feature social halls and ballrooms, demonstration kitchens, hobby and game rooms, fitness centers, indoor and outdoor swimming pools, and diverse sports courts.
6. Kings Point - Sun City Center, FL
Located within Sun City Center, Kings Point is a gated community of 5,277 homes. Kings Point is one of the newer neighborhoods in Sun City Center. Residents of Kings Point enjoy two exclusive, resort-style neighborhood clubhouses, as well as access to amenities within Sun City Center.
Built by AV Homes, Solivita provides amenity-rich living spread across 4,300 acres of land in beautiful Central Florida. The community boasts two 18-hole golf courses, multiple amenity centers, an 18-acre outdoor sports complex, indoor and outdoor swimming pools, a 16,000 square-foot art center and much more.
8. Sun City Carolina Lakes - Fort Mill, SC
Sun City Carolina Lakes enjoys a scenic setting along the North Carolina and South Carolina border. The impressive community features a wide range of diverse homes, a 40,000 square-foot clubhouse and an 18-hole golf course. Highlights of the clubhouse amenities include a state-of-the-art fitness center, a cafe and coffee shop, swimming pools, sports courts and fishing lakes.
With plans for approximately 3,800 homes, Stone Creek offers a charming retreat for active adults. This scenic community includes two spacious amenity centers and an 18-hole golf course. Residents can enjoy their favorite pastimes at the Reflection Bay clubhouse, while the Elan Spa & Resort Pool offers fitness and massage services for healthy living.
Known as the first modern active adult community, Sun City was opened by Del Webb in 1960 and completed in 1978. Today, this amenity-rich development includes over 27,000 homes, 11 golf courses, 19 shopping areas, several recreation centers, 31 places of worship, swimming pools, fishing lakes and much more. Have you checked out these popular communities yet? Do you have other favorites that aren't featured on this list? Let us know in the comments below.