Trilogy by Shea Homes boasts 17 resort-style active adult communities designed with 55+ homebuyers in mind. With so many Trilogy age-restricted and active lifestyle communities across the country, homebuyers have many Trilogy homes to explore, each offering residents an amenity-rich lifestyle.
Many factors make Trilogy by Shea Homes a popular name in the active adult market, but one of the most notable is that homebuyers know what to expect from Trilogy communities. With resort-style amenities, world-class clubhouses, and even their own social network, Trilogy communities know how to cater to 55+ residents. If you're ready to learn more about Trilogy, keep reading to find out about the amenities, lifestyles, and communities offered by this premier 55+ builder.
The History of Trilogy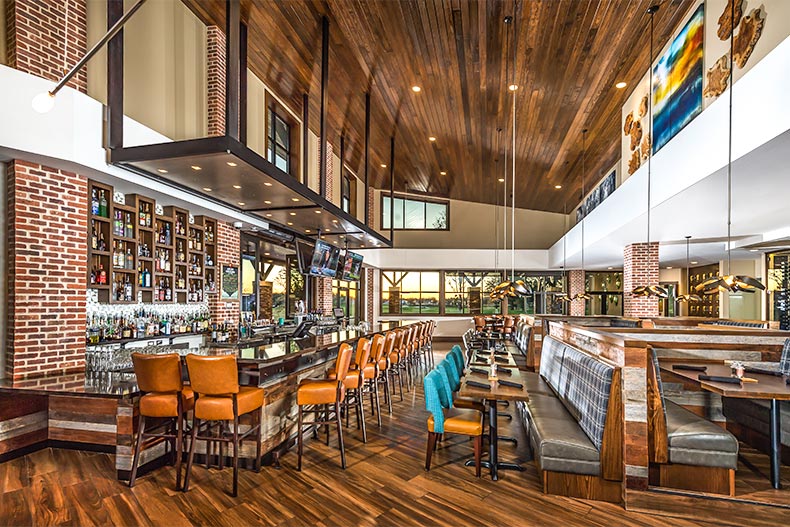 As one of the largest private homebuilders in the nation, Shea Homes has built more than 100,000 homes since its founding in 1968. The developer launched Trilogy by Shea Homes in 1999 to design a selection of 55+ and active lifestyle communities that offer resort-style living to active adult homebuyers. Trilogy has since become a leading 55+ active adult community brand with 17 communities across Arizona, California, Florida, North Carolina, Nevada, Virginia, and Washington.
Active adult homebuyers across the nation trust the Trilogy name to deliver resort-style communities with world-class amenities and luxurious homes. Trilogy has been awarded America's Most Trusted Active Adult Builder by Lifestory Research for six consecutive years from 2013 to 2018. Trilogy has also earned the highest rankings in active adult homebuyer customer satisfaction from a J.D. Power and Associates study.
According to Shea Homes, Trilogy communities provide residents with an enriched lifestyle through opportunities to explore new interests, achieve wellness, and connect to a vibrant social life. Shea Homes explains, "We believe that life is a celebration, so we build Trilogy 55+ and resort communities so you can do the things you love, try the things you're curious about, and live every day to its fullest."
Trilogy's Resort-Style Amenities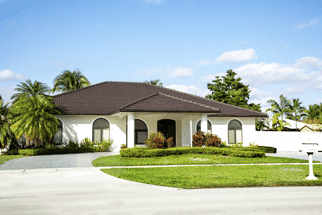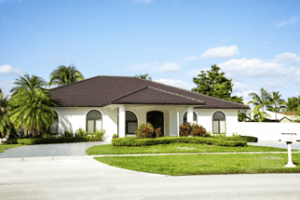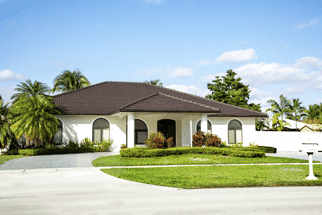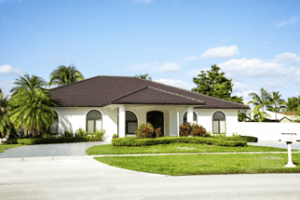 Can you spot the $207,744 difference between these identical homes?
Financing is the difference!
Get the details in The 62+ Loan™ Homebuyers Guide.
55places Mortgage is a joint venture between Mutual of Omaha Mortgage and 55places.com.
Details here.
Subscribe to Our Newsletter
I agree that 55places and its affiliates, partner providers or agents may call, text, or email me about my inquiry, which may be made with automated means. I understand that my consent is not a prerequisite for buying a property. I may revoke my consent at any time by contacting optout@55places.com. Message/data rates may apply. I also agree to 55places.com's Privacy Policy and Terms of Use.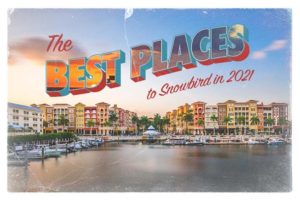 We've gathered 25 of the best places for snowbirds, including cities in Florida, Arizona, California, Texas, South Carolina, and Nevada. For each entry, we've also provided a list of recommended 55+ communities in the area. If you're ready to find your own winter retreat this season, here are some of the best places to consider.
About 55places
We're changing the way people 55 and older are searching for their perfect next place. With a national network of hand-selected real estate experts, plus comprehensive information, unbiased content, and on-the-go insight about thousands of communities across the country, we're a trusted resource paving the way from here to home. Whether you're interested in a low-maintenance single-level residence, an active lifestyle or age-qualified community, an intimate enclave, or anything in between, we can help you make your next move the best one yet.