Retirement is your chance to devote yourself to the pastimes you love! If you love art, a handful of places across the U.S. will suit you best. Today, the team at 55places.com is here to explore communities all over the nation that you're sure to love.
Check out these top four retirement cities for art lovers.
How We Ranked These Retirement Cities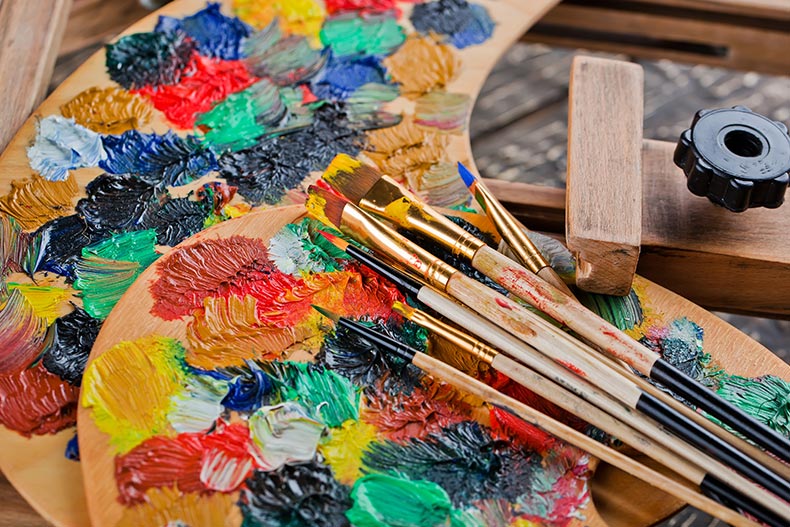 You've heard the adage, "Beauty is in the eye of the beholder." We think the same way about retirement communities; every place has a unique appeal. We've based our choices for best retirement cities on four important points for art enthusiasts:
Access to various arts in the community, meaning museums, performance arts, art education, and the like
Communities dedicated to specific arts
Access to quality health care
And other points unique to each area (like airports, international travel, and specific art events)
The Best Places To Retire if You Love Art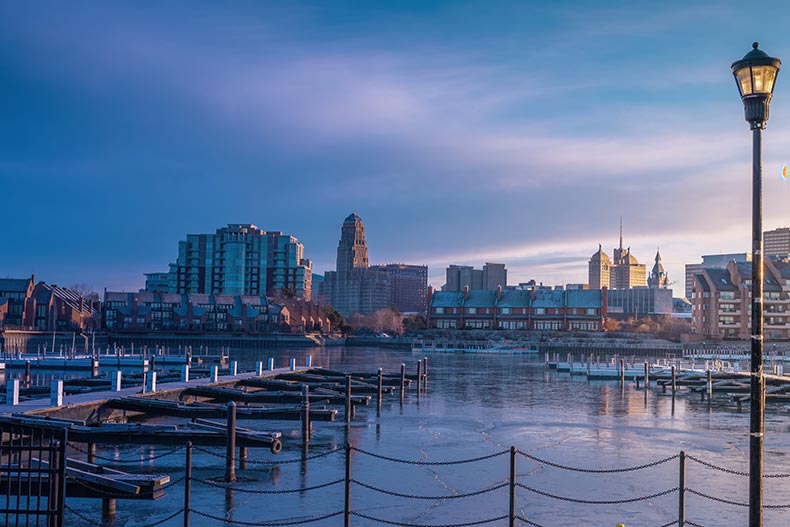 1. Buffalo, NY
Buffalo is our No. 1 choice for people who love all sorts of art. If you love to spend a thoughtful day at museums, Buffalo has many. You'll appreciate the world-renowned Buffalo AKG (formerly the Albright Knox art gallery.) This museum is home to several significant pieces, interactive exhibits, and high-quality art classes and lessons.
If you love performing arts, you'll enjoy the theater district, home to Shea's Performing Arts Center. You'll have access to the world's best shows all year long. 
Buffalo also hosts the Allentown Art Festival every summer, which gives local artists a chance to display their work and sell their pieces. If you love supporting local artists—or if you're an artist—this may be the highlight of your year.
More Information for Retirees
"The Queen City" is also home to some of the world's best medical care, including a network of Catholic hospitals with outstanding ratings and Roswell Park Cancer Center, one of the world's best cancer research institutes.
For art lovers, the best part of retiring in Buffalo is easy access to international travel and arts in other communities. Toronto is only three hours away (you'll need a passport), and NYC is only eight hours away. That means Broadway and The Met are the perfect weekend experience.
Buffalo is also extremely affordable compared to other well-cultured retirement cities. The only downside to retirement here is the weather. Buffalo experiences long, cold winters and muggy summers. Occasionally, the area suffers incredible blizzards and tremendous snowfall. If you detest the cold, consider moving somewhere else for retirement, like our next city.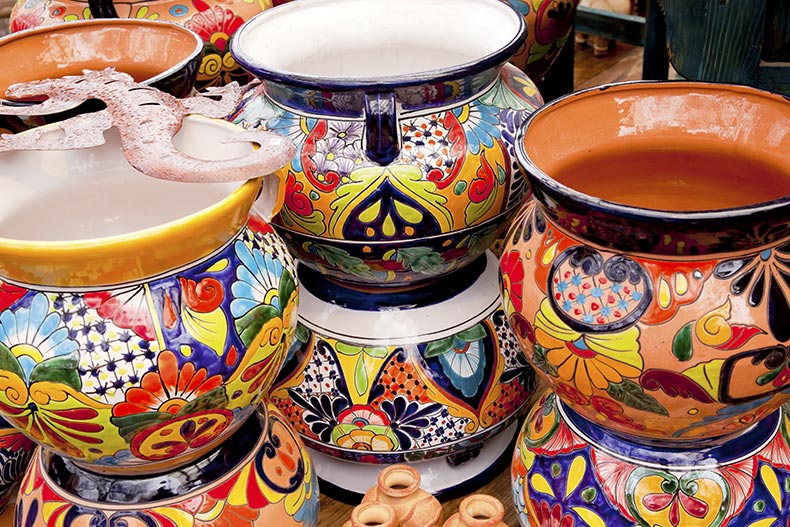 2. Sedona, AZ
This small city is home to about 10,000 people who enjoy mild weather and breathtaking mountain views all year. The arts community here is described as a bit "new age" (we're talking about crystals, Reiki, and yoga). You'll discover hundreds of local artists working in every imaginable media. Whether you love blown glass art, sculpture, pottery, or aboriginal music, you'll find it here. 
Sedona is also home to plenty of art classes if you'd like to take a hands-on approach to your artistic experience. And the outdoor exhibits are spectacular! Best of all, you can enjoy them almost all year, because the weather is usually lovely, except for the hottest parts of summer.
Nearby 55+ Communities With Arts & Crafts Studios
More Information for Retirees
Sedona doesn't compare to Buffalo regarding medical care, but the hospitals and providers in Sedona are the best Arizona offers.
The only downside to living in Sedona is that it's a real trek to other cultural centers or a major airport. Scottsdale is about two hours away, but once you've seen everything that the metropolis offers, you'll need to travel to Phoenix to fly internationally. Still, we think the incredible views and rich arts community make up for it.
If you don't care for major road trips and want a retirement city closer to your favorite art exhibits and events, check out our next-best choice, NYC.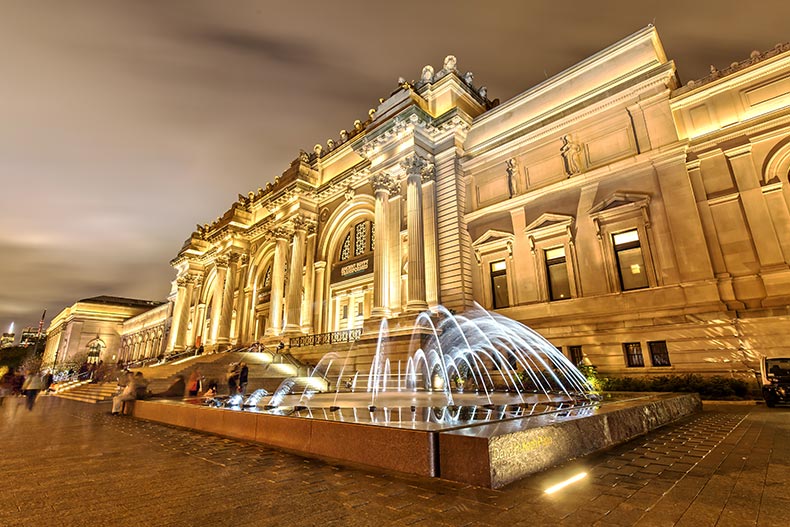 3. New York, NY
If you'd prefer to walk to your favorite exhibits, museums, and events, "The Big Apple" might be your perfect fit. 
As an art lover, you've already heard about NYC's amazing culture. There's an almost endless list of galleries, communities, and art events to explore. New York City is the cultural epicenter of the east coast, if not the entire nation. Some world-renowned experiences include: New York Fashion Week (NYFW), Broadway, and The Metropolitan Museum of Art ("the Met").
Nearby 55+ Communities With Arts & Crafts Studios
More Information for Retirees
NYC also offers easy access to airports, international cruises, railways, and more. So, if you'd like to expand your horizons with travel, the opportunities are limitless.
Health care is widely available in New York City, too. You'll have access to notable Mount Sinai hospitals and clinics, among others.
The downsides of NYC are the expensive real estate and considerable traffic. You've probably heard about the high living costs in NY, but everything is relative, and the real estate prices aren't as shocking as they once were. Today, many NYC home prices align with housing in other major metros, like Dallas-Fort Worth, San Diego, or LA. In short, NYC isn't the cheapest place to retire, but for art lovers, it might be the best.
If NYC sounds too pricey, we get it. Check out our final favorite retirement community for art lovers.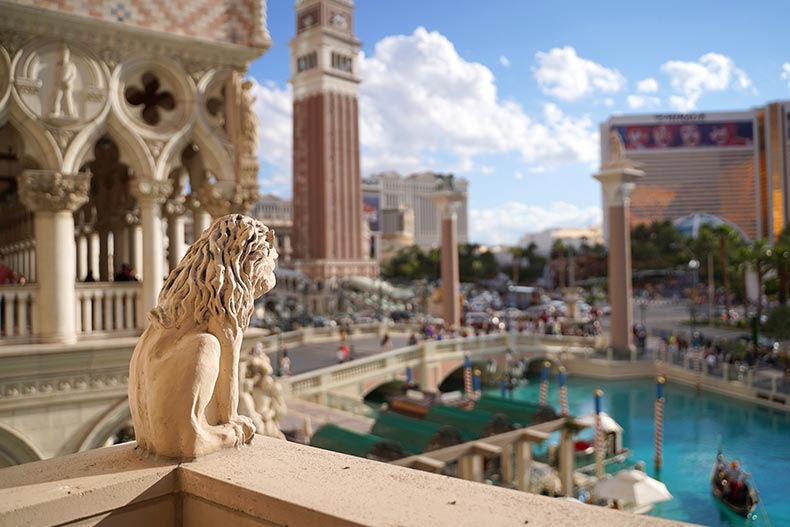 4. Las Vegas, NV
When people think of Las Vegas, the arts community is not the first thing that comes to mind. However, Vegas has almost everything an art lover could want. World-class art exhibits tour through here all the time, and the performing arts truly bloom in the desert. 
If you enjoy theater and concerts, know you'll have dozens to choose from daily. Even the residencies, like Blue Man Group and Cirque du Soliel, change up their performances frequently. You'll never tire of your favorites. 
Vegas has some art galleries and museums, though nothing like NYC. Still, the local university, UNLV, offers classes and full degrees in performing arts, architecture, dance, film, and more. Vegas is also home to an international airport, outstanding dining, and gambling.
Nearby 55+ Communities With Arts & Crafts Studios
More Information for Retirees
Health care in Las Vegas is good; hospitals and urgent care facilities are within a short drive. And there are plenty of private practices to support the locals. Public transportation, taxis, and Uber make it easy to get around if you don't drive.
Real estate in Vegas is generally very affordable, and that's a huge plus.
Our Final Thoughts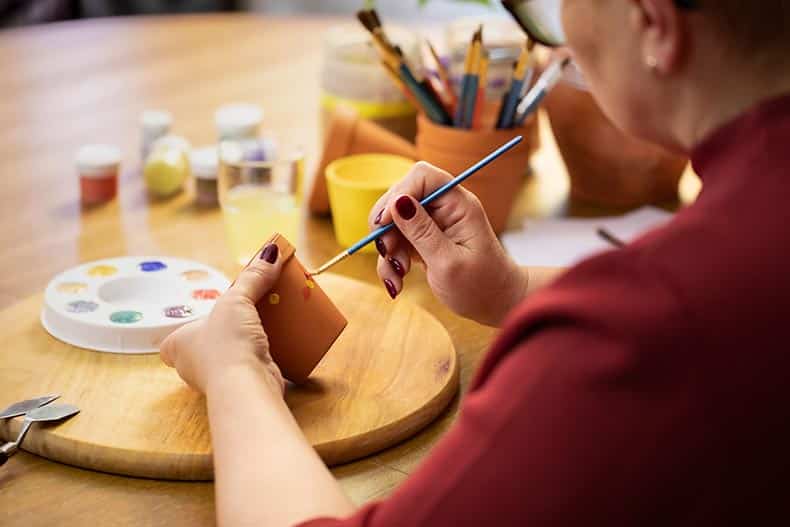 Choosing the perfect place to retire takes some thought and effort. At 55places.com, we're here to help. We aim to match retirees with the ideal 55+ community, whether they love art, golfing, travel, or something else. Check out our blog for more unbiased, thoughtful reviews, and sign up for our newsletter today!