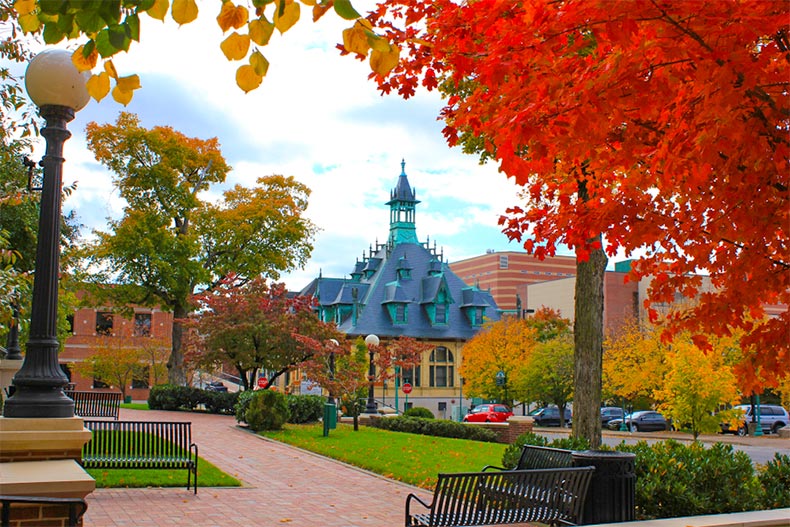 If you're thinking about moving to Tennessee but aren't fully convinced yet, allow us to help you make your decision easier.
Tennessee is home to great music, beautiful scenery, and thriving cities with plenty of entertainment. The Volunteer State has plenty of fine arts and history museums highlighting the state's rich history and culture. And its natural attractions are considered some of the best in the southeast according to outdoor enthusiasts.
But there are plenty other reasons Tennessee is one of the best places to retire.
Taxes
If you're living on a budget, every one of Tennessee's major major metro areas offers below-average living costs, according to the Council for Community and Economic Research. This includes health care, which is typically the biggest financial concern for active adults. And when it comes to state income tax, there is none. That's right. So any salaries, wages, Social Security benefits, IRA distributions, and pension income are not taxed on a state level. And in 2016, Tennessee stopped imposing its inheritance tax, while there is no longer an estate tax in the state, either.
Climate
Though it tends to vary throughout the state at times, Tennessee's climate is generally considered to be moderate with four distinct seasons, In Autumn, you'll experience plenty of scenic fall foliage. In the winter, temperatures will get colder and you might even see some snow. Spring brings about warmer temperatures with all sorts of local flowers and plants blooming.
Summer is when it gets the hottest and most humid, with temperatures sometimes getting as high as in the 90s. If you're a fan of the four seasons but want to avoid a frigid winter, Tennessee is a good option.
Outdoor Recreation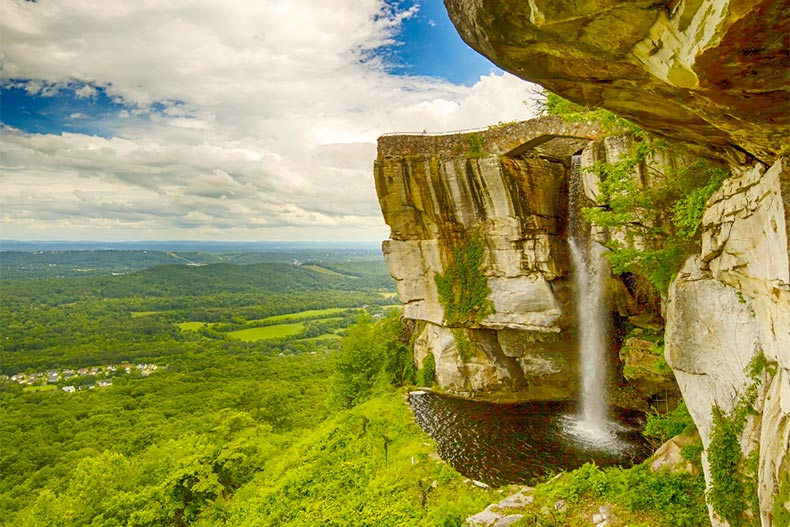 Speaking of the weather, because Tennessee offers a generally mild climate it means taking advantage of all the wonderful outdoor recreational options the state has to offer. From hiking, mountain biking, camping, whitewater kayaking, and scenic driving, Tennessee offers an abundance of opportunities to do all of this throughout the state.
Go hiking and sightseeing on Chattanooga's Lookout Mountain. Visit the Great Smoky Mountains National Park with more than 800 miles of trails just south of Gatlinburg. And go whitewater rafting on the Ocoee River. Other places to visit are Big South Fork, Cherokee National Forest, the Appalachian Trail, Natchez Trace, and Mud Island. For more info, read our guide to Tennessee's outdoor recreation options.
Culture and Entertainment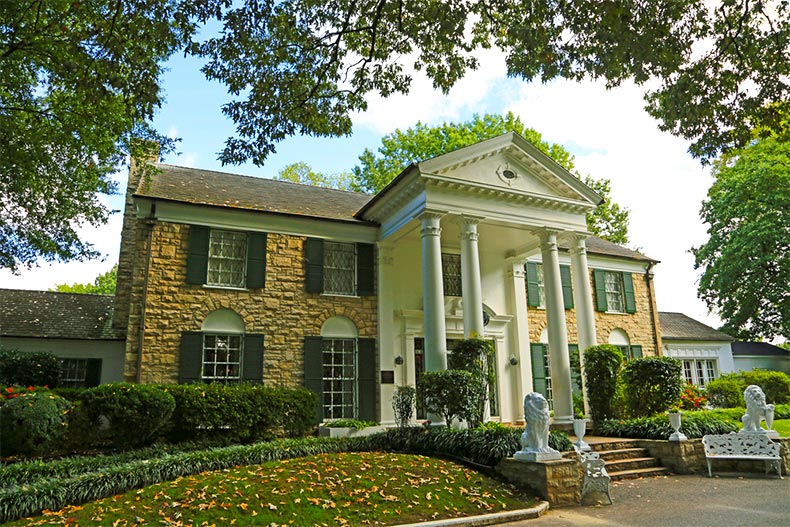 There's so much to do in Tennessee, it's impossible to include everything here. Tennessee's most popular attractions include the Country Music Hall of Fame, the Tennessee Aquarium, the Jack Daniels Distillery, Graceland, and Beale Street.
When it comes to history, Tennessee is known for its historic preservation of Civil War battlefields such as Shiloh, Lookout Mountain, the Chickamauga & Chattanooga National Military Park, and Stones River.
For sports fans, Tennessee has three professional sports teams, the NBA's Memphis Grizzlies, the Nashville Predators of the NHL, and the NFL's Tennessee Titans. It's also got a few minor league teams such as the Memphis Redbirds, Jackson Diamond Jaxx, the Nashville Sounds, the Tennessee Smokies, and the Chattanooga Lookouts. And you know, it's also Vols Nation, where the UT Volunteers rule the college football landscape.
Active Adult Communities
Tennessee has plenty of world-class active adult communities, such as Rarity Bay in Vonore, Reid Hill Commons in Franklin, and Cottage Grove at Twelve Stones Grove in Goodlettsville. For more communities in Tennessee, check out our Tennessee 55+ communities page.