Financial Considerations
Do 55+/active adult communities have HOA fees?
Yes, 55+ communities usually have Homeowners' Association (HOA) fees. These fees are paid by residents to cover the cost of maintaining shared amenities, common areas, and community services. The HOA fees can vary depending on the community and the level of amenities and services provided. They are an essential aspect for residents to consider when budgeting for living in a 55+ community.
Benefits of an HOA: Why 55+ Homebuyers Want a Homeowners' Association
Are 55+/active adult communities cheaper?
The cost of living in 55+ communities can vary depending on factors such as location, amenities, and housing types available. While some 55+ communities may offer more affordable housing options compared to nearby neighborhoods, others may have higher-end amenities and higher home prices. It's essential to consider the overall value of the community, including the amenities, services, and lifestyle benefits it provides, when assessing affordability.
Retirement Budgeting: How To Estimate the Cost of a Home in a 55+ Community
Do 55+/active adult communities hold their value?
Generally, 55+ communities have a track record of holding their value well. Factors that contribute to this stability include their focus on catering to the needs and preferences of older adults, desirable amenities, and well-maintained common areas. Additionally, the demand for 55+ communities remains strong due to the increasing number of retirees and empty nesters seeking an active lifestyle and sense of community. However, like any real estate investment, the value of individual properties can also be influenced by factors such as the local housing market, economic conditions, and community management. It's recommended to research specific communities and consult with real estate professionals to assess their investment potential.
Do I need to use an agent when buying in a 55+/active adult community?
Using a real estate agent when buying a home in an active adult community is not a requirement, but it can be highly beneficial for several reasons. Here are some factors to consider when deciding whether to use a real estate agent for your purchase:
Benefits of Using a Real Estate Agent:
Expertise: A real estate agent specializes in the local market and can provide valuable insights about active adult communities, including their amenities, rules, regulations, and resale values.
Access to Listings: Agents have access to a wide range of listings, including both properties listed on the Multiple Listing Service (MLS) and those that may not be publicly advertised.
Negotiation Skills: An experienced agent can negotiate on your behalf to help you get the best deal, whether it's on the purchase price, contingencies, or other terms of the contract.
Market Knowledge: Agents can provide you with information about recent comparable sales, helping you make an informed decision about the value of a property.
Navigating Paperwork: Real estate transactions involve a significant amount of paperwork. An agent can guide you through the documentation process and ensure all legal and contractual aspects are handled properly.
Time Savings: Searching for properties, scheduling viewings, and coordinating with sellers can be time-consuming. An agent can streamline these processes and save you time.
Local Connections: Agents often have connections with other professionals you may need during the buying process, such as mortgage brokers, inspectors, and attorneys.
Representation: Having an agent represents your interests and ensures you have a knowledgeable advocate throughout the entire transaction.
While using a real estate agent is not mandatory, it can provide you with expertise, guidance, and peace of mind as you navigate the process of buying a home in an active adult community. If you're unsure, consider consulting with a few agents to discuss your needs and explore how they can assist you in finding the right property.
How does the cost compare to traditional homeownership?
Depending on the community, the costs of owning a home in an active adult community can be comparable to owning a home in an all ages community, but it can also be more expensive. If your HOA dues are high, your overall costs may be higher than in an all-ages community, but you may also save on maintenance costs if the HOA covers some home repairs. Likewise, while amenities may increase the cost of your HOA dues, access to those amenities may eliminate the necessity of a gym membership or even a country club membership. Ask a 55places real estate expert today to make sure you're considering all your options.
Retirement Budgeting: How To Estimate the Cost of a Home in a 55+ Community
What are the costs and benefits of being in an HOA?
Homeowners' associations collect assessments monthly, quarterly, or annually. These HOA fees can be costly, but, as mentioned above, they can also eliminate entertainment, fitness, and even dining costs. Living under an HOA can restrict the modifications you are allowed to make to your home, but joining an HOA allows you access to shared amenities, interest groups and clubs, and may help preserve the value of your property. It's best to ask a 55places real estate expert when considering the pros and cons of HOAs.
What costs are associated with living in a 55+/active adult community?
Living in a 55+ community comes with various costs, which can vary depending on the specific community, location, amenities, and housing options. Here are some common costs associated with living in a 55+ community:
Housing Costs: This includes the purchase price or rent for your home or condo in the community. The cost can vary widely based on the size, location, and features of the property.
Monthly HOA or Condo Fees: Many 55+ communities have homeowners' association (HOA) fees or condo association fees that cover shared community expenses. These fees can include maintenance of common areas, landscaping, security, and amenities.
Amenity Fees: Some communities may charge additional fees for using certain amenities, such as fitness centers, pools, or golf courses.
Utilities: This includes regular monthly expenses for electricity, water, gas, internet, cable, and phone services.
Property Taxes: Property taxes are applicable to homeowners and vary based on the assessed value of the property and local tax rates.
Home Insurance: Homeowners are typically required to have insurance to cover the property and its contents.
Health care and Medical Costs: Depending on your health needs, you may have health care and medical expenses, including insurance premiums, copayments, and prescription costs.
Transportation: Consider transportation costs, including fuel, vehicle maintenance, or public transportation fees.
Food and Dining: Calculate your food expenses, including groceries and dining out.
Social Activities and Entertainment: Budget for any social activities, events, or entertainment you plan to participate in within the community or the local area.
Travel and Recreation: Include travel expenses and recreational activities you enjoy outside of the community.
It's essential to carefully review the costs associated with living in a specific 55+ community before making a decision. Some communities offer comprehensive packages that include amenities and certain services, while others have a la carte pricing. Understanding the expenses beforehand will help you budget accordingly and make an informed choice about the right 55+ community for your lifestyle and financial needs.
Retirement Budgeting: How To Estimate the Cost of a Home in a 55+ Community
What documents should I prepare for the application and move-in process?
During the application and move-in process for an active adult community, you'll need to prepare several important documents to facilitate a smooth transition. Here's a list of essential documents:
Proof of Identity: Prepare government-issued identification documents, such as a valid driver's license or passport, to verify your identity.
Financial Documentation: Prepare financial documents to demonstrate your ability to afford the housing costs and monthly fees. This may include bank statements, income verification (pay stubs or tax returns), and proof of retirement or pension benefits.
Rental History or Mortgage Statement: If you're currently renting, provide a rental history or reference letter from your current landlord. If you're a homeowner, include a mortgage statement to verify your ownership.
Background Check and Credit Report Authorization: Some communities may require a background check and credit report. Be prepared to sign authorization forms for these checks.
Application Forms: Complete all required application forms provided by the community management. These forms typically include personal information, emergency contacts, and other necessary details.
Proof of Insurance: If applicable, provide proof of homeowner's insurance or renter's insurance, as required by the community.
Pet Documentation: If you have pets and the community allows them, prepare vaccination records and any other pet-related documentation.
Lease Agreement or Purchase Contract: If you're renting, you'll need to sign a lease agreement. If you're purchasing a property, prepare the purchase contract or agreement.
Community Rules and Regulations: Familiarize yourself with the community's rules and regulations, as you may need to sign an acknowledgment form stating that you understand and will comply with them.
Ensure that all the documents are organized and readily available during the application and move-in process. Completing the required paperwork in a timely manner will help expedite the process and ensure a successful move to your new home.
How to budget for life in a 55+/active adult community?
To budget for life in an active adult community, assess your income and list monthly expenses, including community-specific costs. Be sure to account for health care, leisure activities, and an emergency fund. It can also help to compare those numbers with your current expenses and adjust as needed. Consider your long-term goals and seek financial advice if necessary. Monitoring and revising your budget regularly can help you maintain financial stability while enjoying your retirement.
Retirement Budgeting: How To Estimate the Cost of a Home in a 55+ Community
What are typical rules and regulations like in an 55+/active adult community?
Rules and regulations in active adult communities can vary widely depending on the specific community, its location, and the preferences of its residents. However, here are some typical rules and regulations that you might find in an active adult community:
Age Restriction: Active adult communities often have age restrictions, requiring at least one resident to be a certain age (typically 55 or older). Some communities might also have restrictions on the age of guests or visitors.
Residency Requirements: Rules may dictate that a certain percentage of residents must meet the age criteria. This prevents the community from becoming predominantly non-retirement age residents.
Guest Policies: Communities might have guidelines for the length of time guests can stay and restrictions on the number of consecutive days or weeks a guest can reside in the community.
Quiet Hours: Many active adult communities establish quiet hours during which noise levels should be kept to a minimum, ensuring a peaceful living environment for all residents.
Pet Policies: Rules regarding pets can vary. Some communities may allow pets with certain restrictions (size, breed, etc.), while others might have designated pet-friendly areas or facilities.
Maintenance and Landscaping: Regulations might outline guidelines for maintaining the appearance of individual homes and yards, as well as common areas. This could include restrictions on exterior modifications or requirements for regular maintenance.
Use of Amenities: Active adult communities often provide various amenities, such as fitness centers, swimming pools, and clubhouses. Rules may govern the use of these facilities, including hours of operation, reservations, and guest access.
Parking Rules: Regulations might cover issues such as parking locations, guest parking, and restrictions on certain types of vehicles (RVs, boats, etc.).
Trash and Recycling: Guidelines for trash disposal, recycling, and bulk item pickup may be established to maintain a clean and organized environment.
Exterior Appearance: Rules may stipulate the types of exterior improvements or modifications that are allowed, including paint colors, landscaping changes, and architectural alterations.
Rental Policies: Some communities might have restrictions on renting out units, either limiting the number of rentals or prohibiting rentals altogether.
Security Measures: Rules related to security and safety might include guidelines for gate access, security systems, and visitor registration.
It's important to thoroughly review the rules and regulations of any active adult community you're considering to ensure they align with your preferences and lifestyle.
What is the process of selling my current home before moving?
Here's an overview of the typical process of selling your current home before moving:
Choose a Real Estate Agent: Consider hiring a reputable real estate agent who has experience selling homes in your neighborhood.
Determine the Listing Price: Work with your real estate agent to determine the appropriate listing price for your home based on market data and the condition of your property.
Prepare Your Home for Sale: Before listing your home, make any necessary repairs, declutter, and stage your home to make it attractive to potential buyers.
Listing Your Home: Once your home is ready, your real estate agent will list it on the market, typically on multiple listing services (MLS), and promote it through various marketing channels.
Host Showings and Open Houses: Your agent will schedule showings and open houses for potential buyers to view your home.
Accepting an Offer: Once you accept an offer, the buyer may conduct inspections and finalize financing arrangements.
Closing the Sale: On the closing day, you and the buyer will sign the necessary documents, and ownership of the property will transfer to the buyer. You'll receive the proceeds from the sale, minus any outstanding fees and mortgages.
Moving Out: After closing the sale, you'll have a specific timeframe to move out of your current home. Coordinate the moving process and ensure a smooth transition to your new home.
If that all sounds a bit too daunting, 55places can help. Let us sell your home!
What do I need to know about homeowner's insurance in 55+/active adult communities?
Homeowner's insurance in active adult communities offers coverage tailored to the needs of older adults. Be aware of the community's rules and regulations regarding insurance. Some communities may have a master policy for common areas, so ensure your individual policy complements it. Also, be sure to explore discounts available and review your policy regularly to ensure it meets your needs. It can also help to consult with an insurance agent familiar with active adult community requirements. Having the right homeowner's insurance provides protection and peace of mind while you make the most of your retirement.
What should I know about the real estate market when considering selling my current home?
When considering selling your current home, it's essential to be well-informed about the real estate market to make strategic decisions and maximize your sale. Here are key things you should know:
Current Market Conditions: Understand whether it's a seller's market (demand exceeds supply), a buyer's market (more supply than demand), or a balanced market (demand and supply are relatively equal).
Local Market Trends: Research property values, days on the market, and sale-to-list price ratios to gauge the market's health.
Comparable Sales: Analyze recent sales of homes similar to yours in terms of size, location, condition, and features.
Seasonal Trends: Consider how the time of year might impact the market.
Local Housing Inventory: Assess the number of homes currently for sale in your area. Higher inventory may result in more competition, potentially affecting your pricing strategy.
Pricing Strategy: Work with a real estate agent to set the right listing price for your home. A strategic pricing strategy can attract more potential buyers and help you sell at the best price.
Market Competitiveness: Be aware of other properties for sale in your neighborhood and how your home compares to them in terms of price, condition, and features.
Real Estate Agent Expertise: Partner with a knowledgeable real estate agent who has experience in your local market. They can provide valuable insights and guide you through the selling process.
If that all sounds a bit too daunting, 55places can help. Let us sell your home!
Are property taxes lower in 55+/active adult communities?
Not necessarily. Property taxes in active adult communities are generally determined by local government regulations and are not directly affected by the community's status as an active adult community. Property tax rates are typically based on factors such as the assessed value of the property, local tax laws, and funding needs for public services and infrastructure.
However, some active adult communities may have features that indirectly affect property taxes. For example, certain communities might offer smaller homes or condos that could potentially result in lower property tax assessments compared to larger homes in different neighborhoods. Additionally, some states or local jurisdictions offer property tax incentives or exemptions for senior citizens, which could apply to residents of active adult communities.
Why should I use the 55places.com recommended agent when buying in a 55+/active adult community?
55places.com Partner Agents are highly skilled real estate agents who focus on the needs of the rightsizing population. Our agents are held to high standards— knowledge, trust, guidance, and integrity are the foundational hallmarks of our real estate experience.
55places.com Partner Agents are hand-selected. In fact, we partner with less than 1% of the agents who apply. For a real estate professional to participate in our program, it's integral that they possess intimate knowledge of local active adult communities, a willingness to go above and beyond, technical and organizational skills, and they must be in good standing with their real estate board.
Homebuyers can expect Partner Agents to respond swiftly to inquiries, schedule appointments to show homes, facilitate meetings with new construction communities, write offers, negotiate contract terms, and manage the transaction until successfully closed. 55places.com Partner Agents provide homebuyers with effective advocacy throughout the process.
Our Partner Agents are also able to assist in the listing and selling of homes outside of age-restricted communities.
Why Pick a 55places Real Estate Expert to Help You Find Your Home?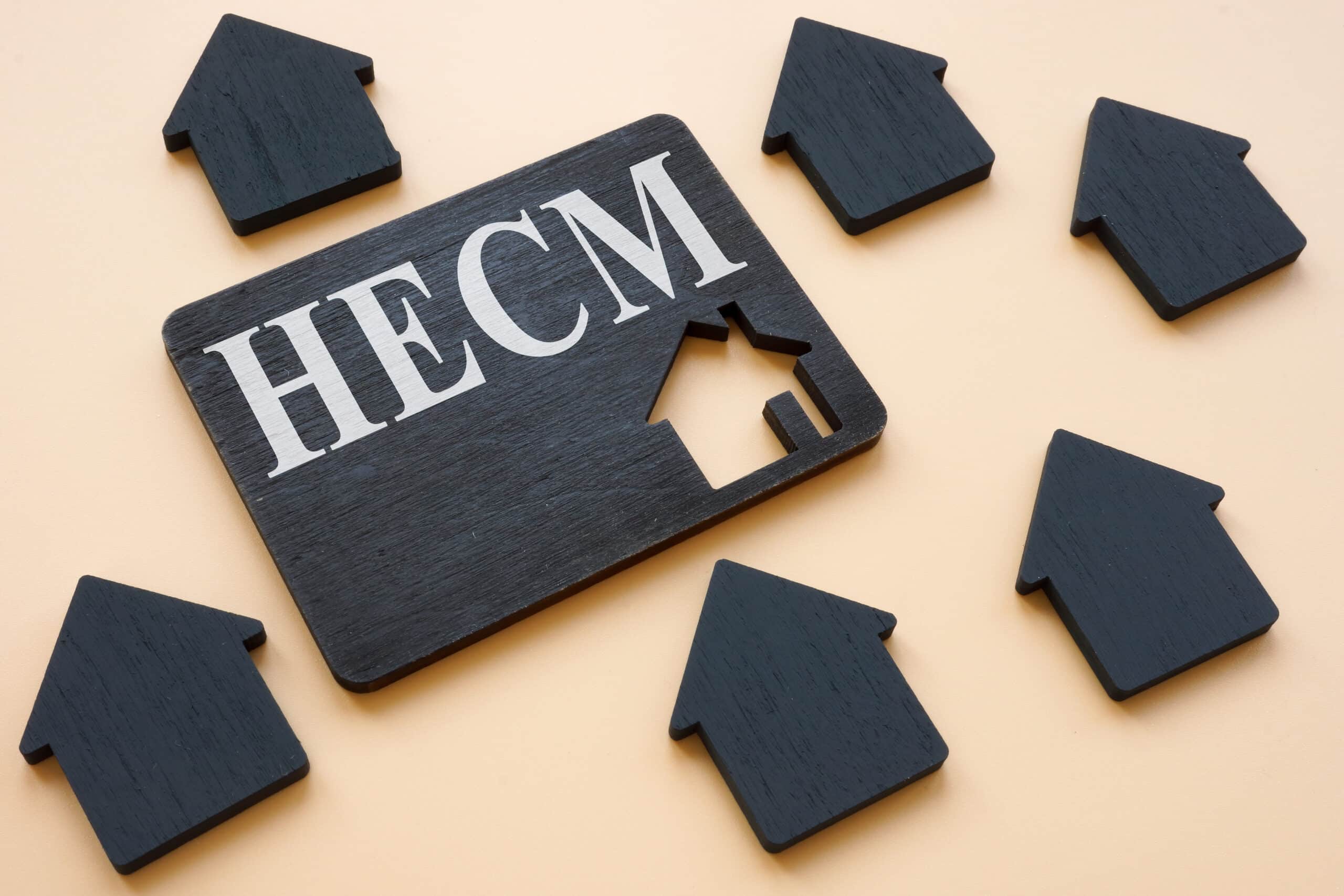 Aged 62 or Better?
Eliminate monthly mortgage payments with the Home Equity Conversion Mortgage.