By now, you've probably realized how easy it is to explore communities on 55places.com. You might've noticed the comprehensive details about each development, the information about the surrounding area, and the general homebuying tips. So when you're ready to learn more or set up a tour, don't you want an experienced professional who's accustomed to working with homebuyers in your shoes––whether you're retired, relocating across the country, or just ready for someplace new?
When you choose a real estate agent to navigate your homebuying journey, you may come to realize that not all agents are the same. You need a highly educated and skilled expert who intimately knows the area where you're searching and who can help you find exactly what fits your needs. That means truly listening to your interests and understanding your style, budget, and lifestyle so that your next place is perfect for you.
Luckily for you, that's why we're here. 55places real estate experts are hand-selected based on their experience and understanding of the neighborhoods and communities they represent. As industry professionals who specialize in age-restricted and active lifestyle communities, they will not only provide you with the best service and attention during your homebuying journey, they will be your best advocate until you finally feel at home.
55places Real Estate Experts Are Different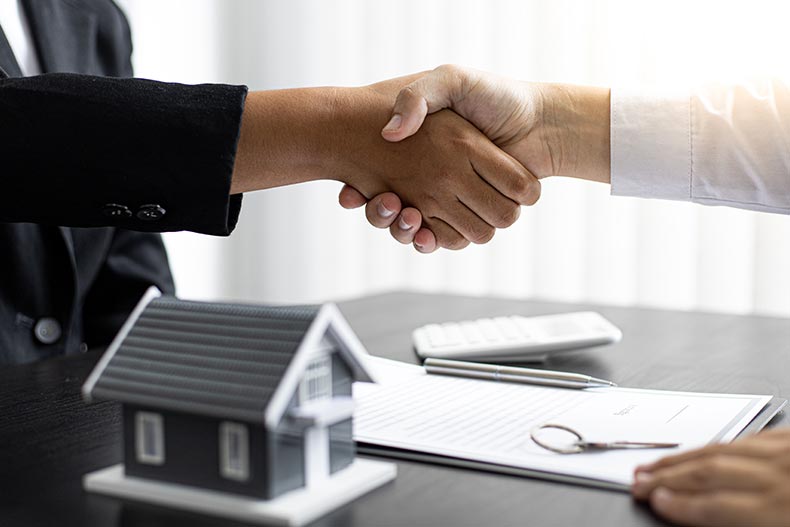 Careful consideration and a thorough screening process is conducted before a candidate can join our Partner Agent Program. As part of that, they must be working full time as a licensed real estate agent and be in good standing with their local Realtor Association and MLS Board.
However, what makes a 55places real estate expert different really comes down to three key factors: They will advocate for your interests, they have a vast knowledge of the housing market, and they will ease the homebuying process. That means not letting you settle for a place if it isn't absolutely right for you, showing you all the options that fit your budget and needs, knowing when a home is priced right, handling all the paperwork and contracts, and acting as your mediator, negotiator, and even pseudo-therapist if needed.
In addition to being proficient in this particular niche within the housing market, 55places real estate experts also have a thorough understanding of HOA fees, local market statistics, floor plans, home types, and cost of living expenses. They're also able to provide accurate information about the rich lineup of amenities found in their local communities as well as all of the social clubs, classes, and activities that are offered to residents. Many of our agents are even residents of an active adult community themselves.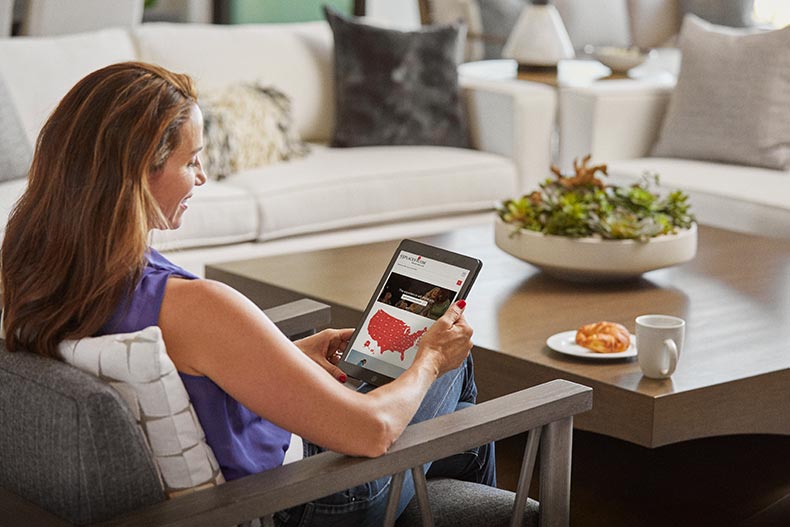 It's easy to start your search or contact us for more information about our services.
If you have a question about an HOA, want to tour a community or a specific home, or just want to reach out for more information about an area, you have many options to get in touch. For example, when you submit an inquiry through a community page on our website, an email is sent to that designated 55places.com real estate expert for that specific community. The agent will quickly respond by phone or email, answering any questions you might have and making sure you're set up for success for your next step––whether that's buying in a new area, selling your current residence, or providing you with general information you're interested in. 
Whether you're an experienced homebuyer or new to the process, an advocate in your corner is an invaluable asset. 55places real estate experts will protect your interests, assist you during negotiations, and help you explore all of your options. After all, aren't you eager to find more connection, more action, more activities, and more life?
If you're ready, it's easy to start your search or contact us for more information about our services.