5 minute read
Each chapter in life brings about exciting experiences, different surroundings, and the opportunity to be a part of a whole new community. The adventure of change can be thrilling and a little scary. Luckily, it's normal to feel anxiety when starting on a big move.
Transitioning to a 55+ community means you've succeeded in the goals you've worked toward. Also, it's time to spend more time pursuing your passions and relaxing. So why does preparing for moving to a retirement community feel stressful at times?
What can I expect when transitioning to a 55+ community? What tips can make the move easier? The team at 55places is here to answer the questions weighing on your mind. As experts in the retirement community space, we know planning ahead ensures a stress-free move. Let's get started with these tips on transitioning to an age-restricted community.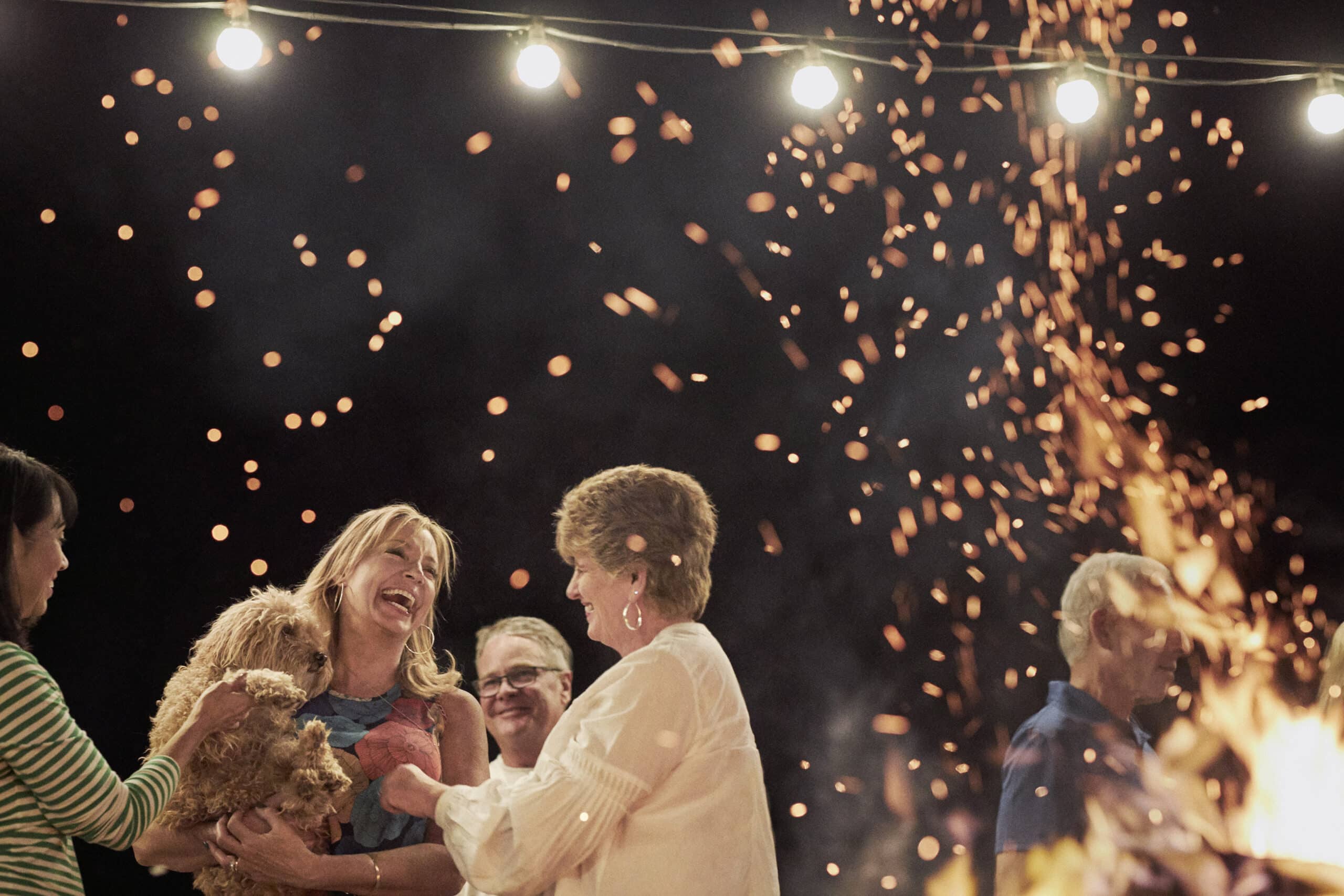 Download Our Homebuying Guide
Not sure where to start? Our homebuying guide can help you take the first step.
Start Small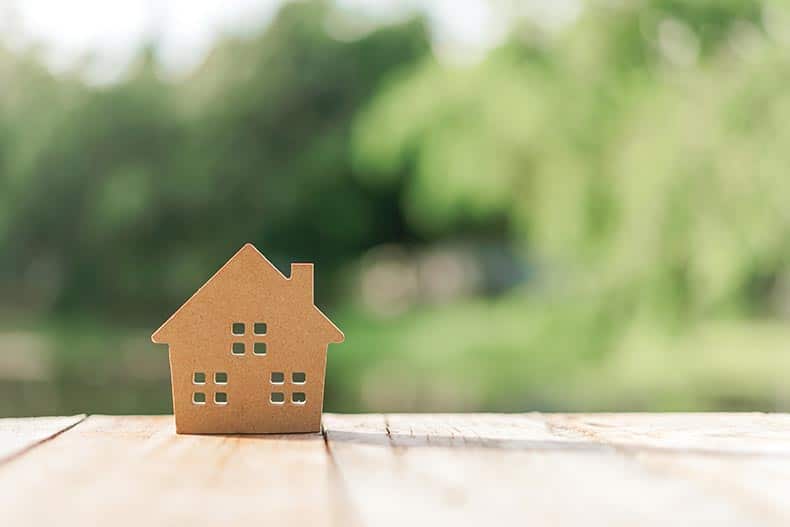 If you're in the process of downsizing and decluttering, it can be overwhelming to know where to start. When in doubt, take one small step at a time. Breaking down large goals into manageable steps allows us to stress less while improving focus, motivation, and productivity.
If you've been feeling "stuck" in the downsizing process, try focusing on one task per day to tackle. Gary Drevitch of Psychology Today notes, "Your mind and body might resist change—even if that change would be in your best interest. Making small, gradual changes may be more realistic and effective."
Make one week's goal cleaning out the garage, while another week might focus on researching the best homeowner's insurance for 55+ residents. Before long, these little steps will become big progress toward your goal, reducing the last-minute stress and hassle of moving. The more prepared we feel, the more confident we can be in a transition.
Downsize With Care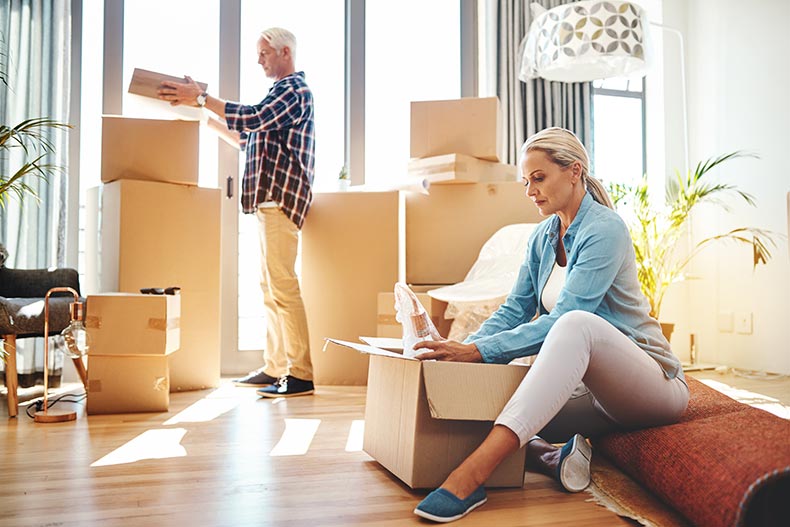 Downsizing doesn't mean getting rid of everything. In fact, saving a few cherished memories will help you feel more at home in your new surroundings. Don't feel pressured to declutter completely. We recommend being strategic about your move and categorizing your items. Think "not needed," "keeping," and "worth moving." In the worth-moving pile, curate a few items of sentimental value to make your new place feel more like home.
Connect With Old Friends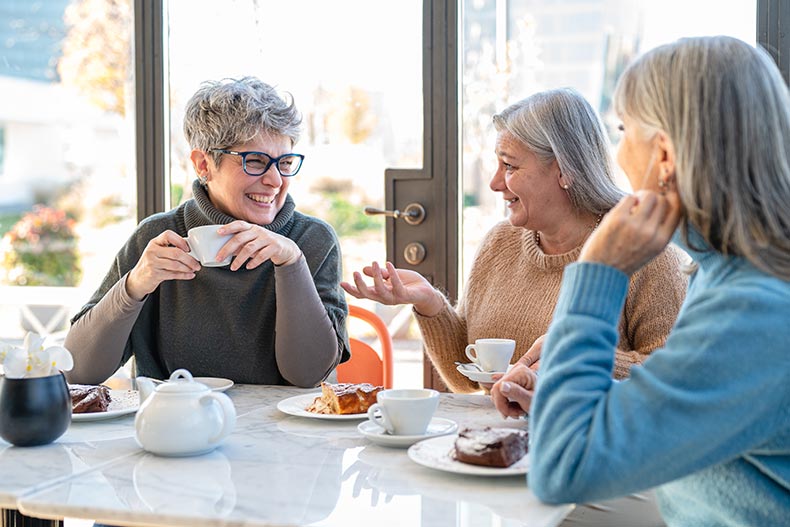 If you're planning to retire out of state, now is the perfect time to connect—or reconnect—with nearby family and friends. Staying in touch with our social circle helps us stay grounded during stressful transitions.
If you're anxious about maintaining connections after moving to a retirement community, one way to ease the uncertainty is by making plans now. Talk with your loved ones about upcoming plans for a visit. Start mapping out your holiday schedule for the year in advance. Also, add some fun to all of the planning by spending some time exploring the best attractions and highlights of your new community to share with family and friends.
Getting dates on the calendar early will make the distance feel a little less far. After all, our family and friends are just a video call away. Establish a virtual coffee date on a weekly or bi-weekly basis with your loved ones while you count the days until their next visit.
Meet New Friends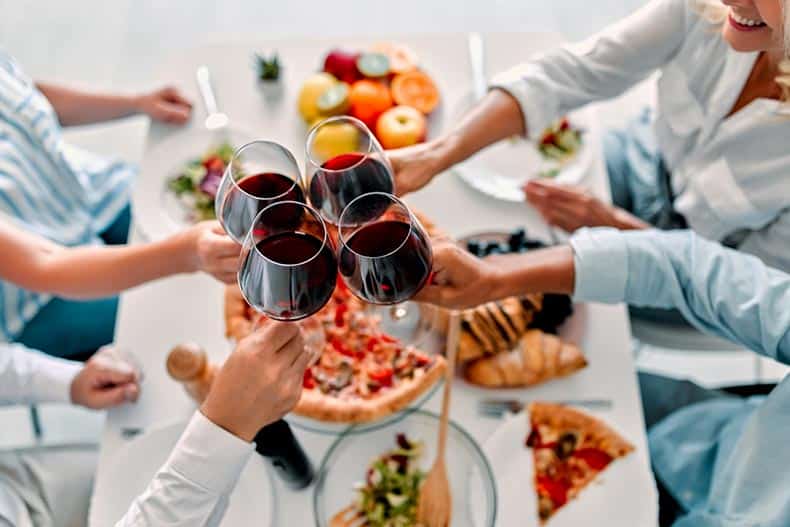 Transitioning to a retirement community is the perfect opportunity to meet new friends. Start to feel more at home by connecting with the community. Take a look at the events calendar. Your new homeowners' association (HOA) should have a list of upcoming activities, socials, and community engagement opportunities. These can often be great indicators of what to expect when moving to a new location. Get a sense of the community culture and plan which upcoming events to attend once you arrive.
Did you know active retirement communities cater specifically toward 55+ adults looking to spend more time pursuing recreational hobbies? From trails to beaches and everything in between, discover communities with distinction by coordinating your search with one of our retirement real estate experts. We feature retirement communities with world-class golfing as well as lesser-known gems such as the best communities for wine lovers. Shared interests make engaging with the social scene even easier as you plan for your next move.
Schedule a Visit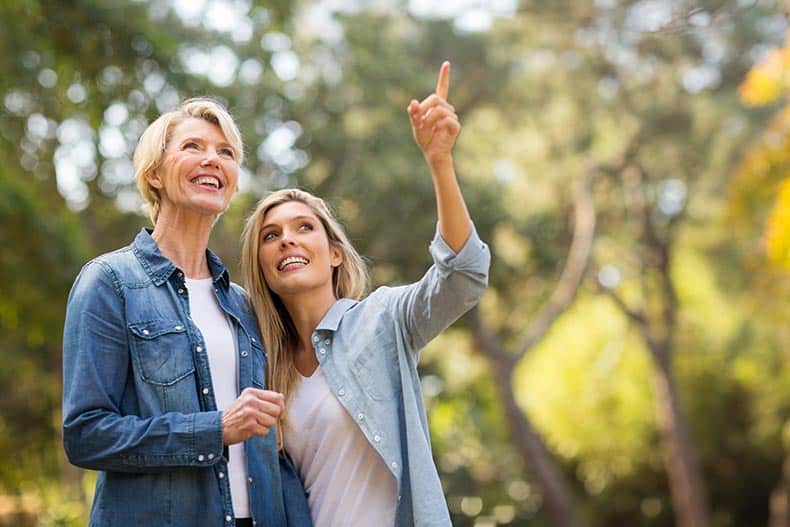 Be a tourist in your future community! Whether you're in the process of selecting the best retirement community for active adults or you've settled on the perfect location for your new home, scheduling frequent visits allows you to get a sense of what to expect. Make a list to give each trip purpose. A few key items to take inventory of include amenities, maintenance and landscaping, floor plans, and location.
Tips For Finding the Perfect Fit
Note your favorite amenities within each community if you're still in the decision process. Are you looking for a state-of-the-art spa? What about a bike path to keep you fit and healthy? Rank your amenity requirements in terms of most important to least in order to get an idea of the best community for you—or reassure yourself that you've chosen a perfect fit.
Next, spend some time observing the on-site care. From security to landscaping, a well-cared-for community can make the transition feel more comfortable. Also, talk to some of your neighbors and learn how they navigated moving. You might learn some great tips along with well-kept local secrets. Take those recommendations on the road and don't forget to explore the surrounding area too! Checking out the local food, shopping, and scenery will help you get oriented in advance of the big move.
When transitioning to a retirement community, you can expect to feel a little anxious and a little excited. The more time spent preparing for the move, the more assured you'll feel in embarking on a fantastic new adventure. Keep these key tips in mind while adapting to the changes of a fresh environment.
55places Can Help!
If you're looking for a team to help navigate real estate needs and empower your retirement journey, contact our experts today. Make the move stress-free with professional guidance and planning to help you settle into your new home with confidence.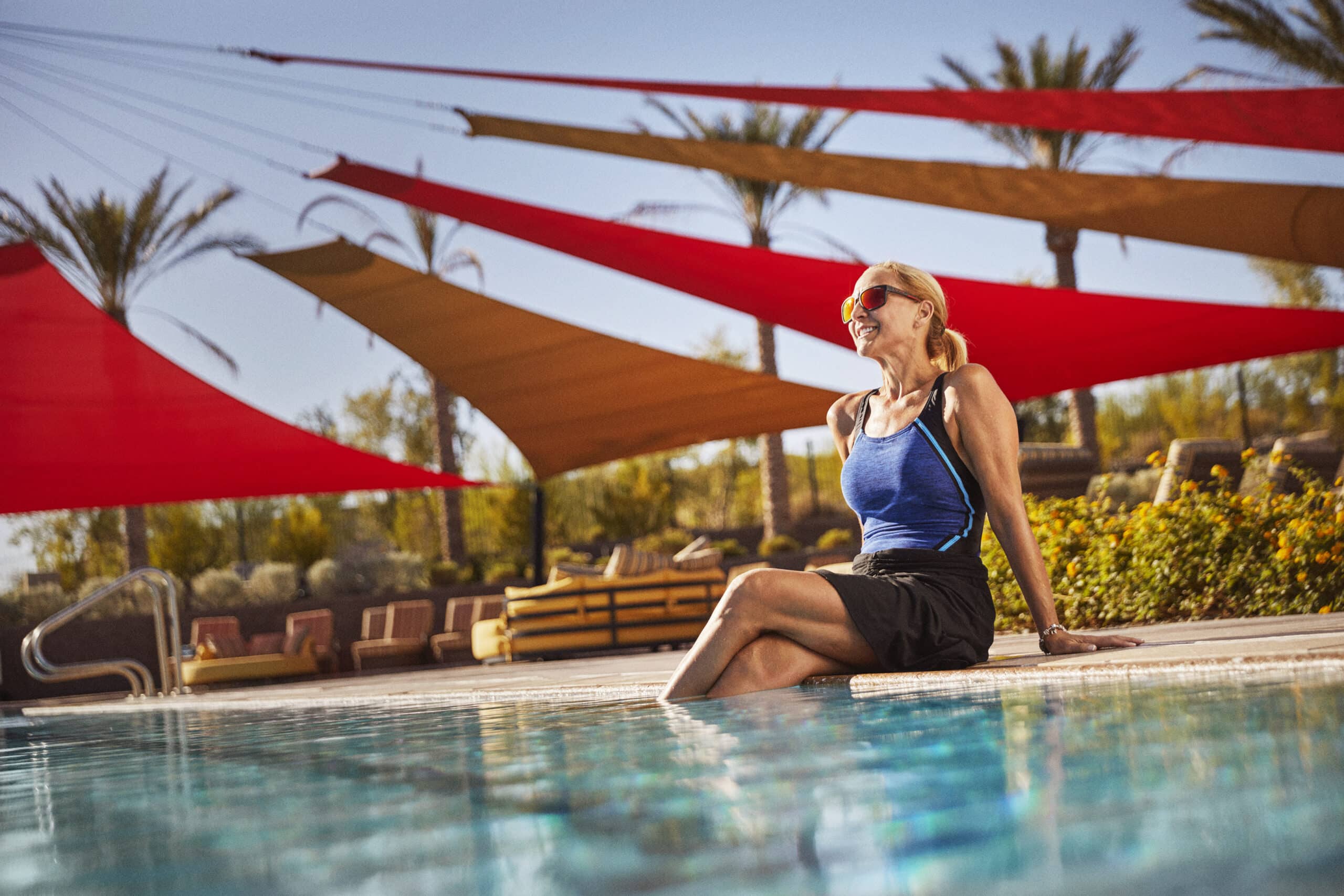 Discover what's next.
To learn more information or connect with a real estate expert, contact us today.