5 minute read
When people move to a 55+ community, they're often moving from one chapter of their life to another. It's a time for them to finally relax and enjoy everything that life has to offer. This means forging new friendships, taking up new hobbies, or simply taking the time to enjoy old ones. The amenities offered in 55+ communities provide the backbone of those activities, giving residents the places, equipment, and resources to make the most of their new homes.
In this article, we'll discuss a wide array of amenities that can be found in 55+ communities. From elegant clubhouses to state-of-the-art fitness centers and from self-serve activities to guided instruction, we'll cover the top amenities that help foster a sense of community and a commitment to wellness.
Clubhouses in 55+ Communities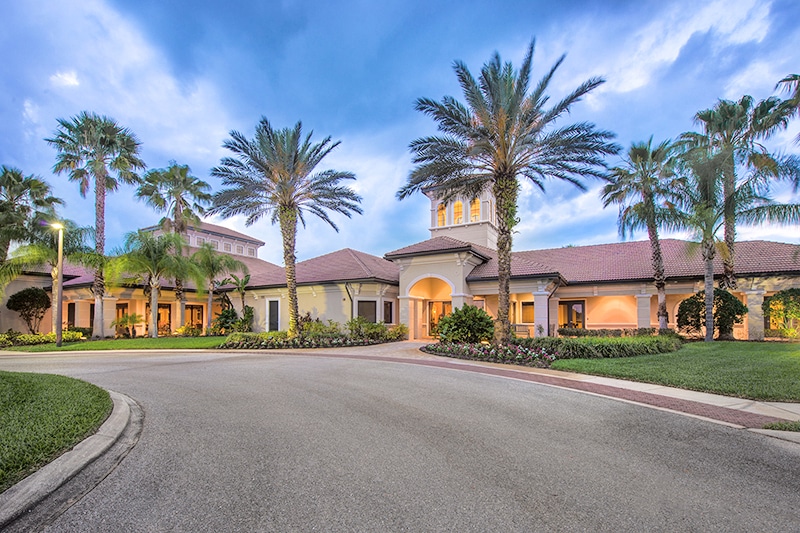 Every 55+ adult community needs a place for residents to gather. The clubhouse provides a vibrant social hub with an array of additional amenities packed inside. Its most important role is to foster a strong sense of community. Secondary roles depend on what's inside. There may be meeting rooms, libraries, gaming areas, lounges, a swimming pool, and much more.
Each of these provides additional benefits to residents. The clubhouse is an area where seniors can form friendships with their neighbors, reducing the feelings of isolation and loneliness they may otherwise experience.
Fitness and Wellness Centers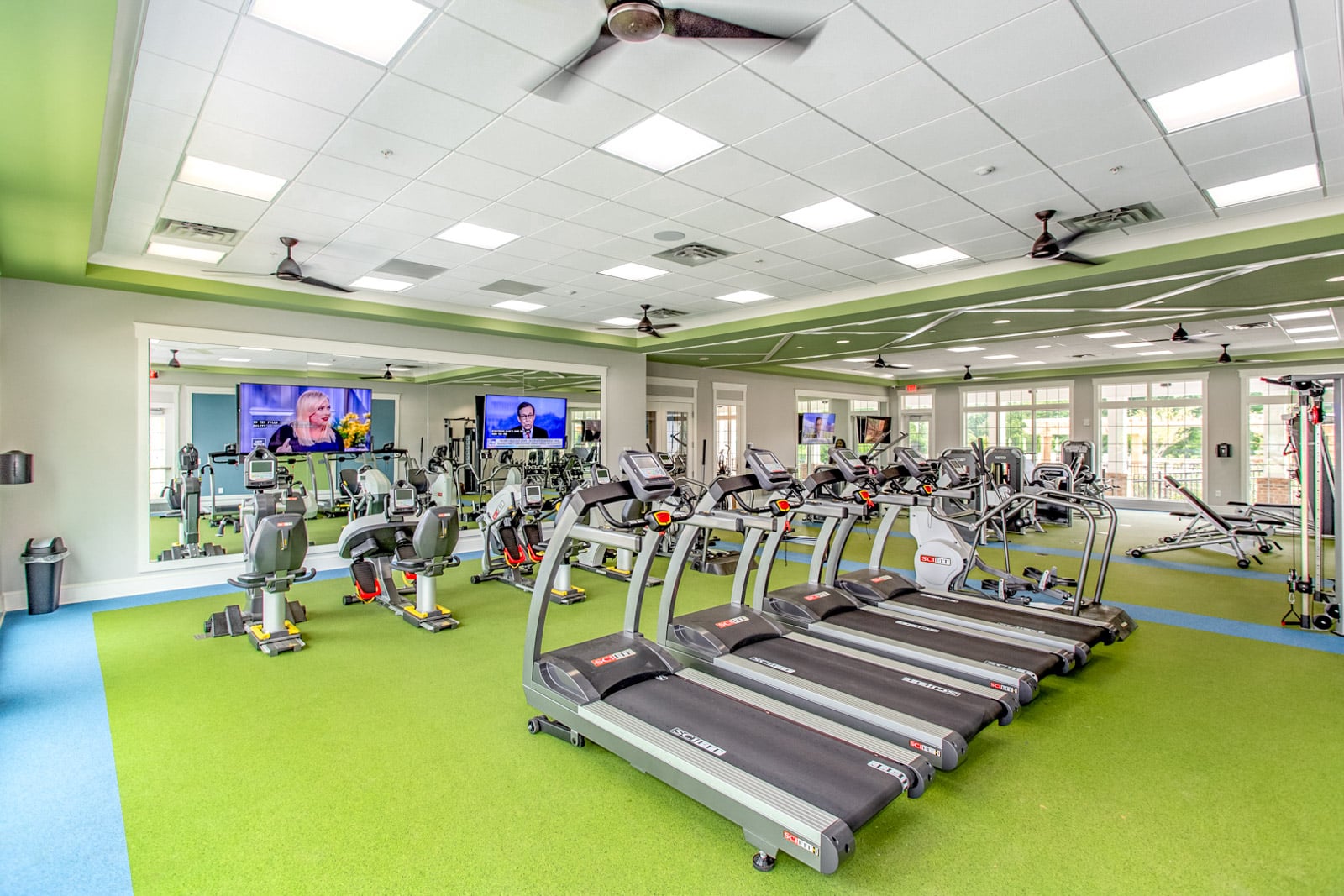 Remaining active is one of the best ways for seniors to remain healthy. Fitness and wellness centers within 55+ communities allow them to maintain their strength, flexibility, and cardiovascular health. These centers typically have basic weightlifting equipment and various fitness machines. Many also host senior-focused fitness classes like yoga, aerobics, and tai chi.
The goal of these facilities is to provide a safe and supportive environment for exercise. By taking advantage of the fitness center, residents can reduce their risk of chronic conditions such as heart disease, diabetes, and osteoporosis. Exercise is also known to improve mental well-being, making it a great all-around health booster.
Walking Trails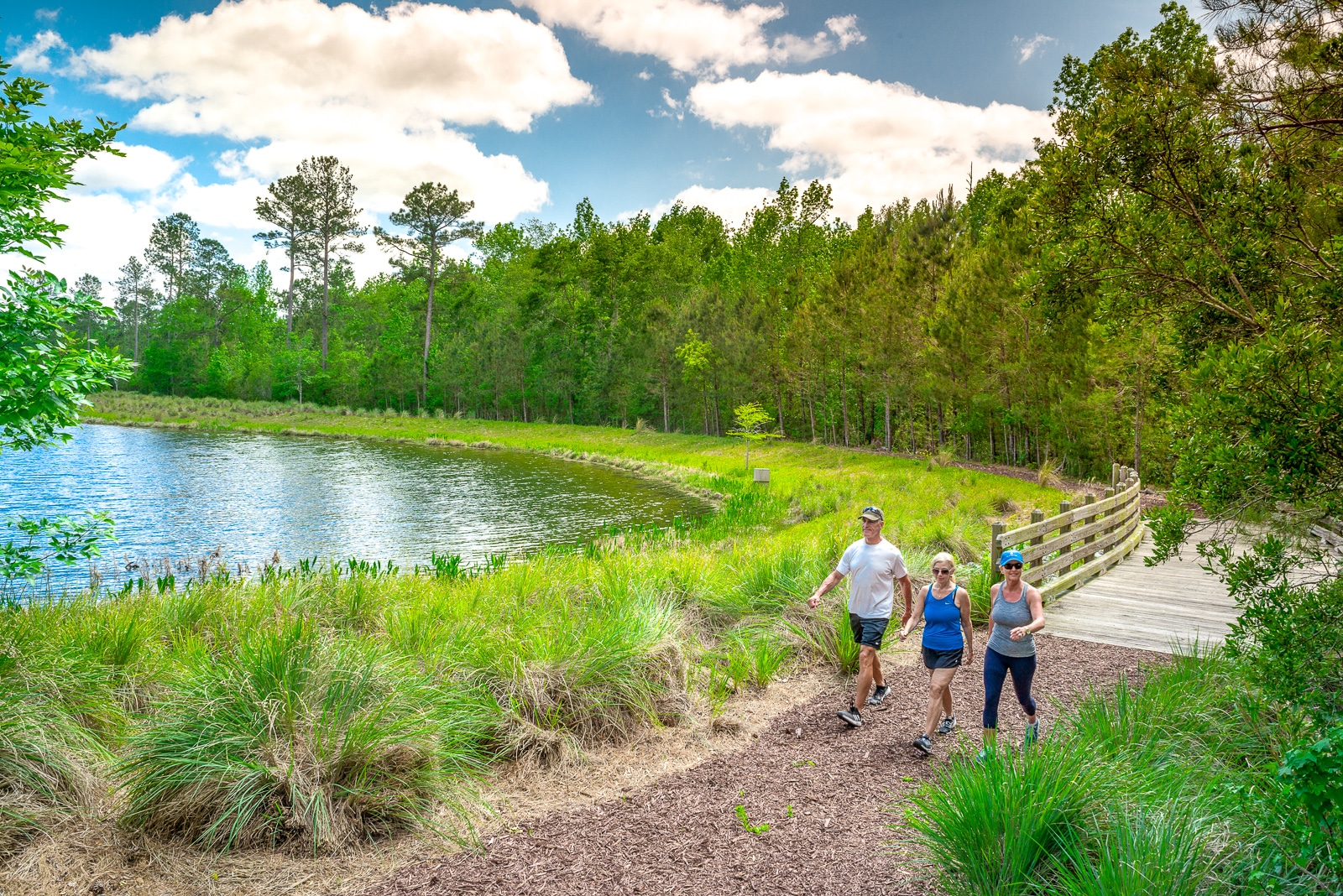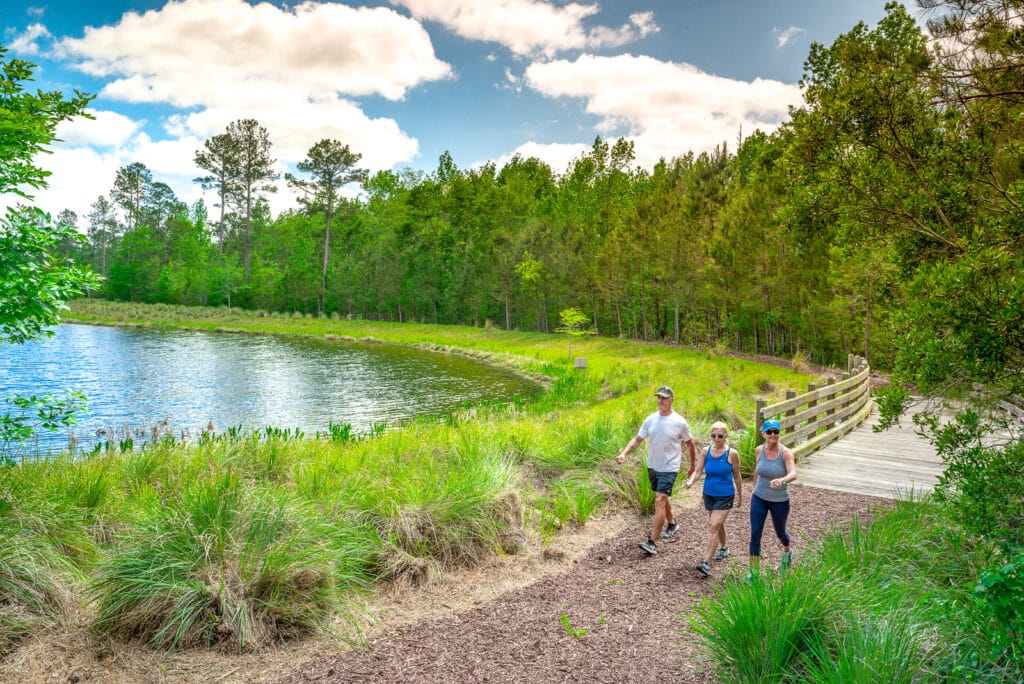 Another way for seniors to get exercise is by walking. This is a wonderful low-impact activity that can maintain cardiovascular health, improve joint flexibility, and enhance mobility. This amenity provides a major secondary benefit; it provides a peaceful environment for residents to enjoy nature. The relaxing pace of a walk, combined with the benefits of fresh air and the beauty of nature, promotes a sense of tranquility in residents.
Walking also makes a nice activity for groups of two or more, creating a perfect opportunity for residents to form closer bonds with their neighbors. When well-maintained and accessibly placed within 55+ communities, walking trails can provide a way for seniors to exercise daily.
Golf Courses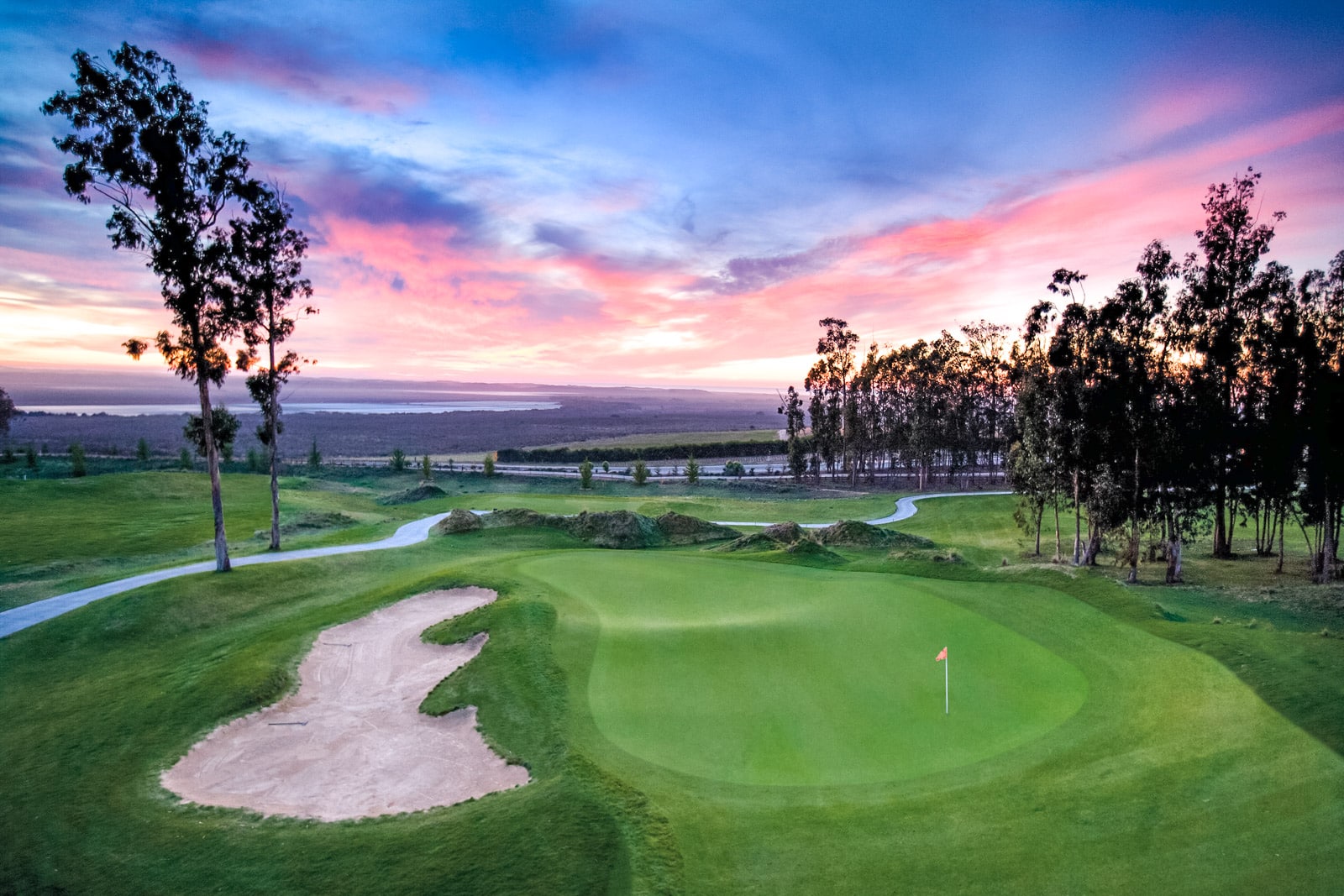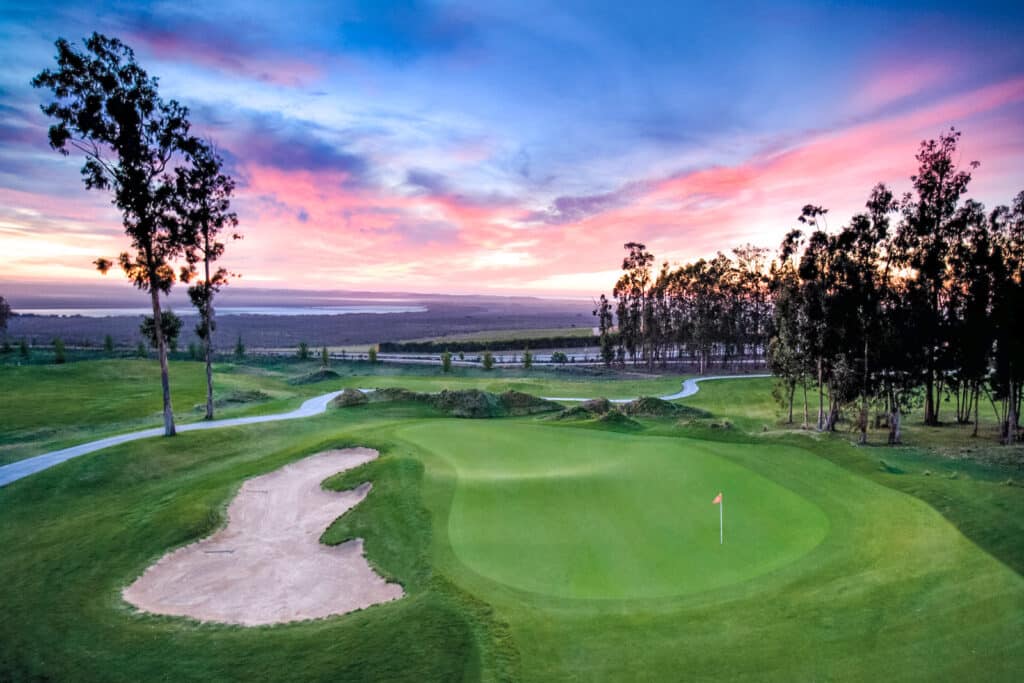 These are one of the most sought-after amenities in 55+ communities. Golf is a popular hobby and is a sport that remains accessible even in the senior years. Despite being low-impact, it requires a fair amount of walking, swinging, and bending, which can aid in mobility and provide mild cardiovascular benefits as well. As one seldom golfs alone, a golf course further promotes the forging of friendships among community members. Much like walking trails, golf courses are also beautiful and relaxing places that can help promote a sense of calm among those who use them.
Social Events and Activities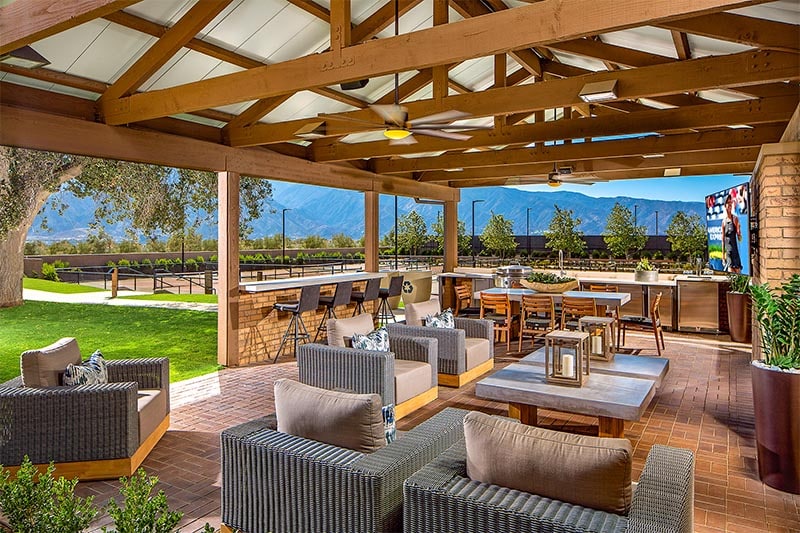 Plenty of the amenities mentioned so far allow residents to gather together. Social events and activities provide an additional reason for them to do so. These events could be parties, game nights, or holiday celebrations that bring the whole community together, creating a sense of camaraderie and giving residents a chance to meet new people and make new friends. These events provide a diverse array of activities, ensuring everyone has an activity that appeals to them and their interests.
Arts and Crafts Facilities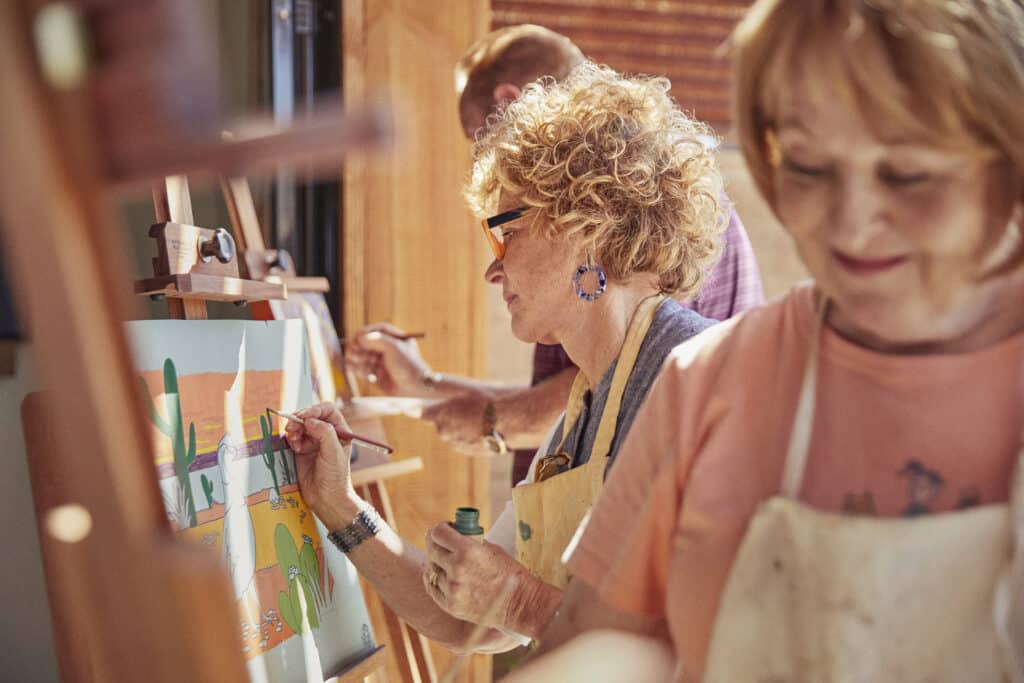 Everyone needs a creative outlet. Arts and crafts facilities provide residents with the ability to keep practicing their old skills or to build new ones. Artistic pursuits like painting, pottery, or woodworking can provide therapeutic benefits, reduce stress, and help residents relax. Often, these facilities host classes and workshops to help residents take up a new hobby or refine an existing one. These classes create yet another opportunity for neighbors to meet one another and discover common interests. Whether with new skills or old, arts and crafts help residents find inspiration and self-reflection.
Dining Facilities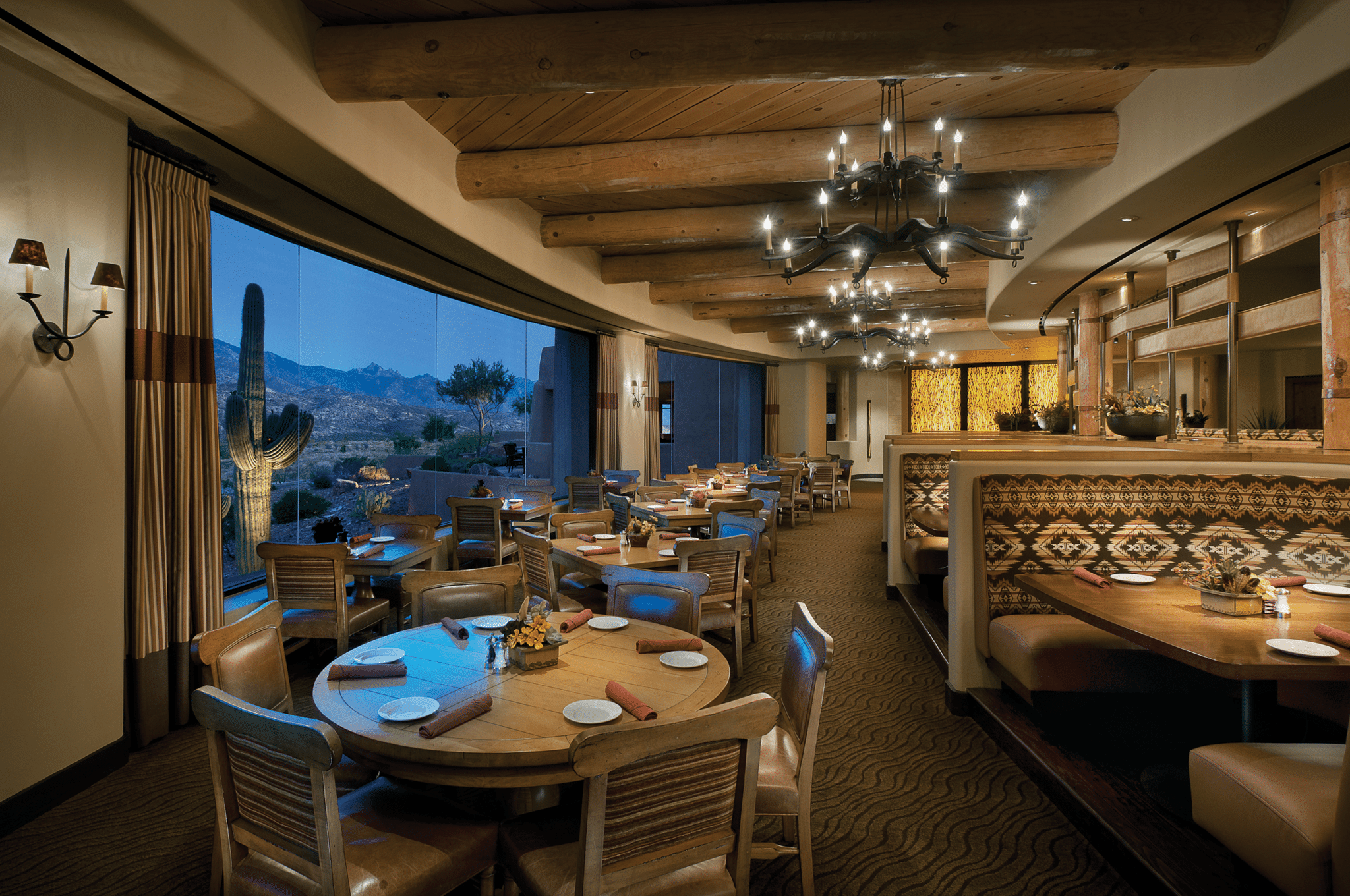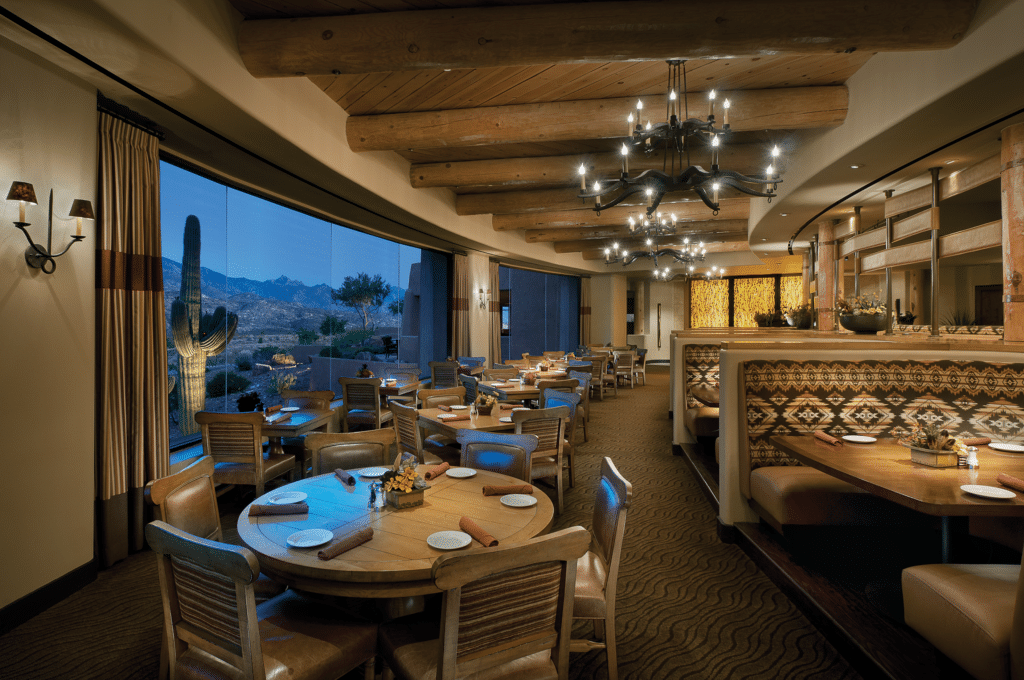 On-site dining facilities, such as restaurants, cafes, or dining rooms, are another way to bring the community together. They also have a practical benefit. They reduce the burden of grocery shopping and meal preparation, allowing residents to spend more time socializing or engaging in other fulfilling activities. Additionally, dining facilities are a great way to ensure that residents are getting healthy and nutritious meals. Many communities will ensure that their dining options contain a variety of menu options, to cater to the unique tastes and diets of all residents.
Gated Security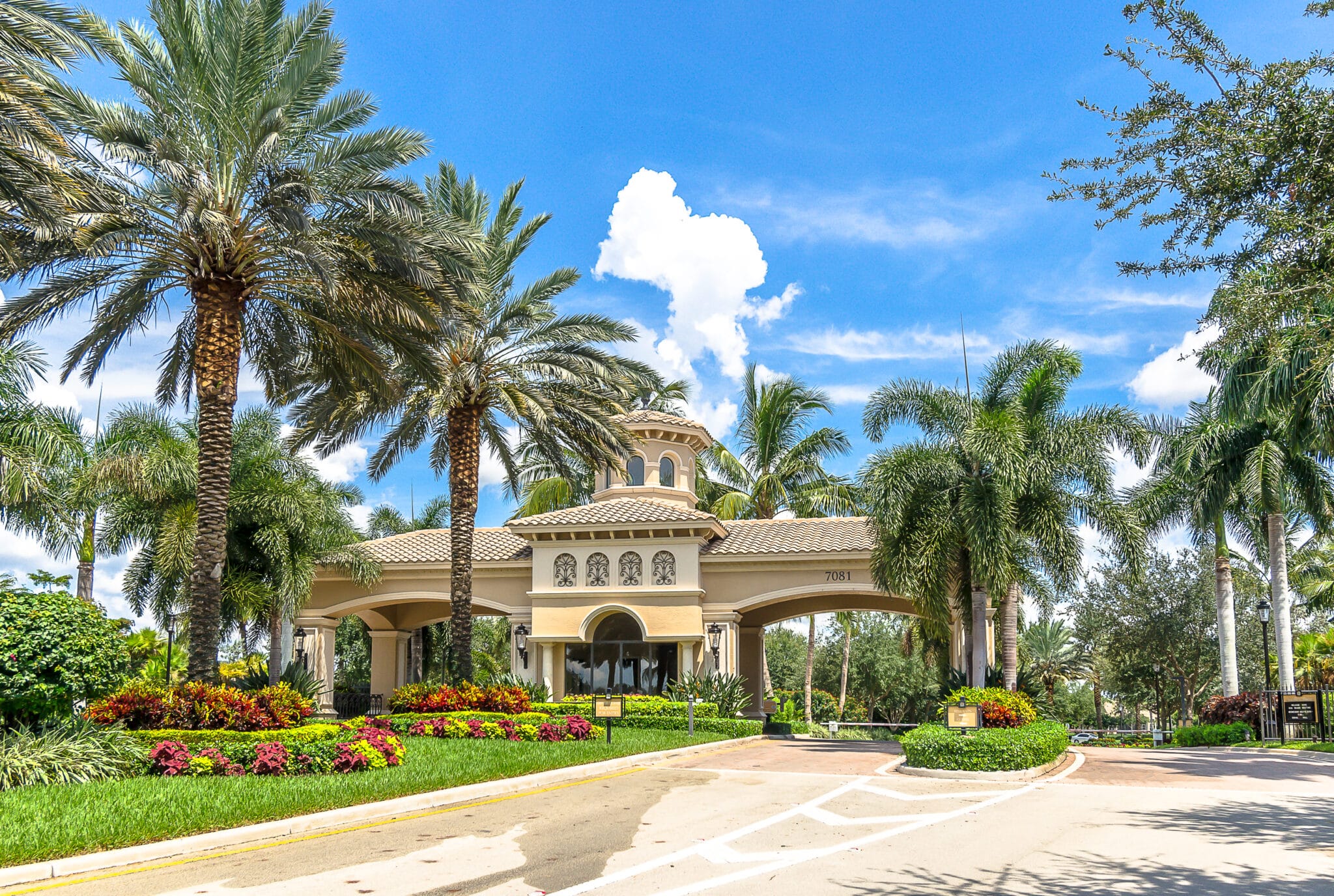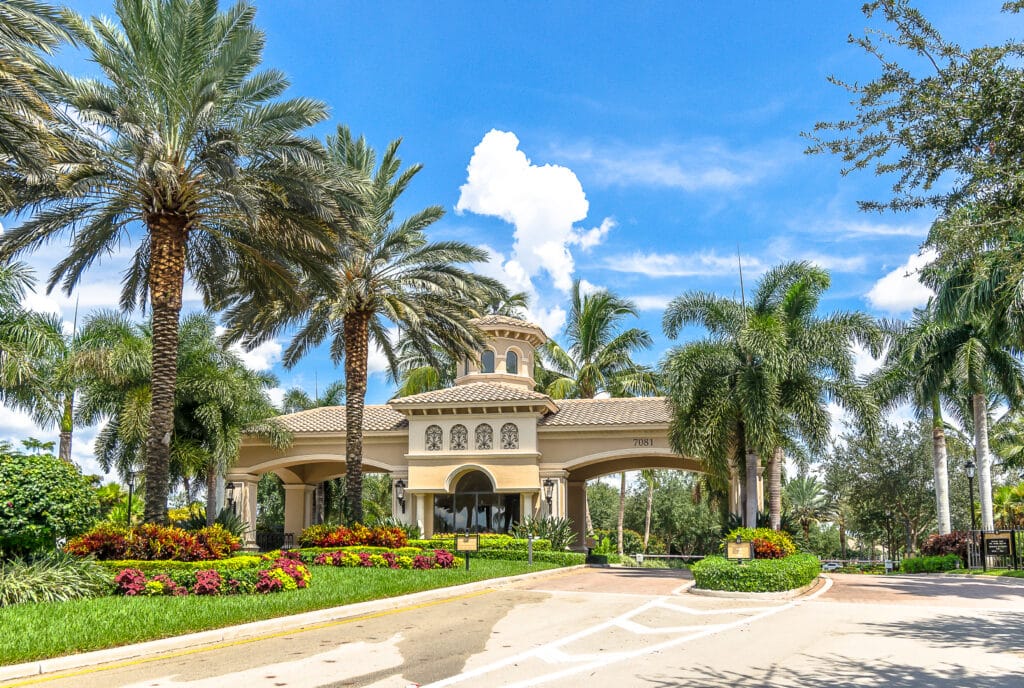 So far, we've discussed ways for residents to meet up with one another, get exercise, or otherwise engage in activities. This amenity is less about giving them something to do and more about giving them peace of mind. Gated security makes it more difficult for unauthorized individuals or intruders to enter the community. It can make seniors feel more comfortable and secure in their homes, improving their overall well-being. Having security can also build a sense of trust among residents, giving them a more carefree attitude as they walk around secluded or dark areas of the community.
Transportation Services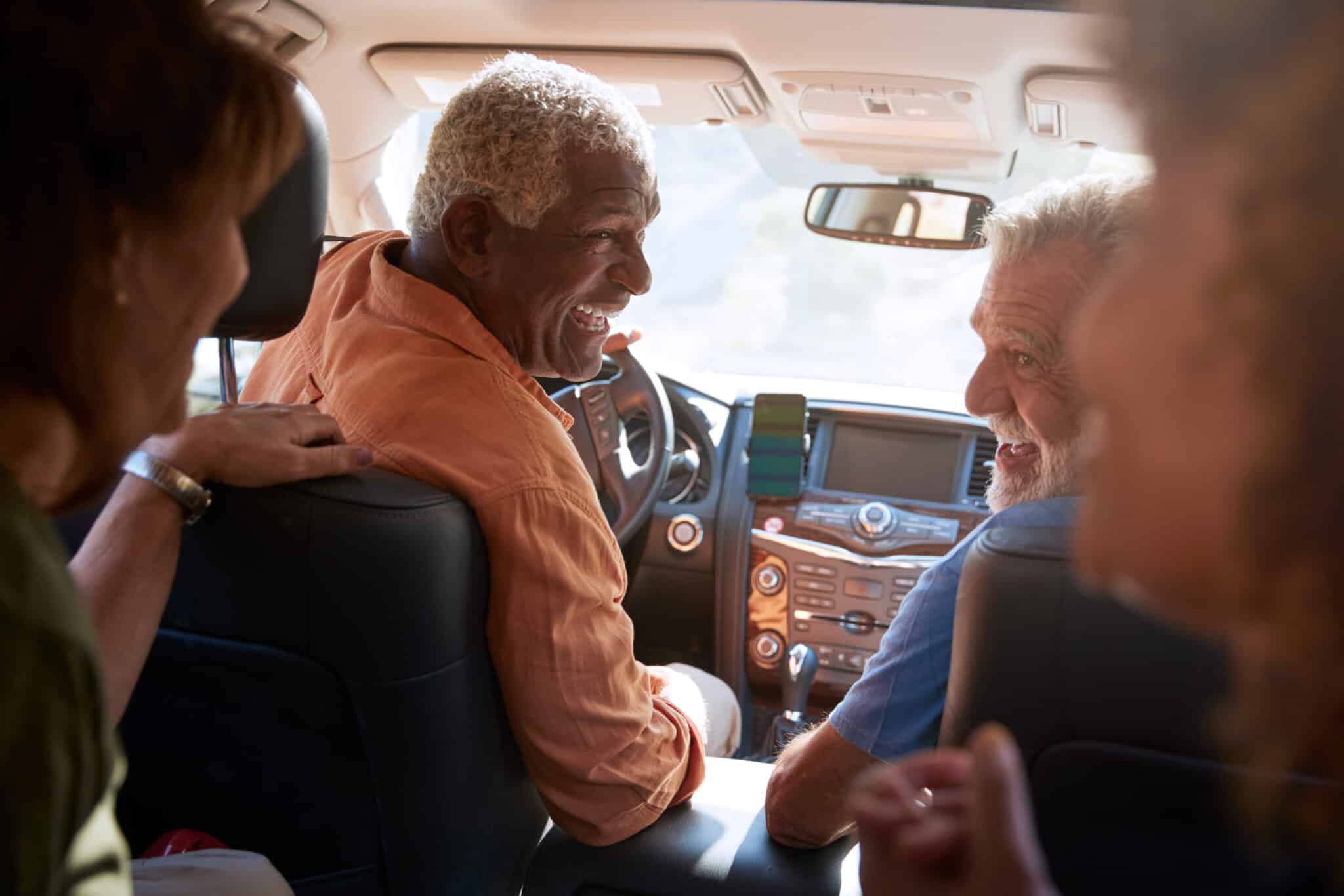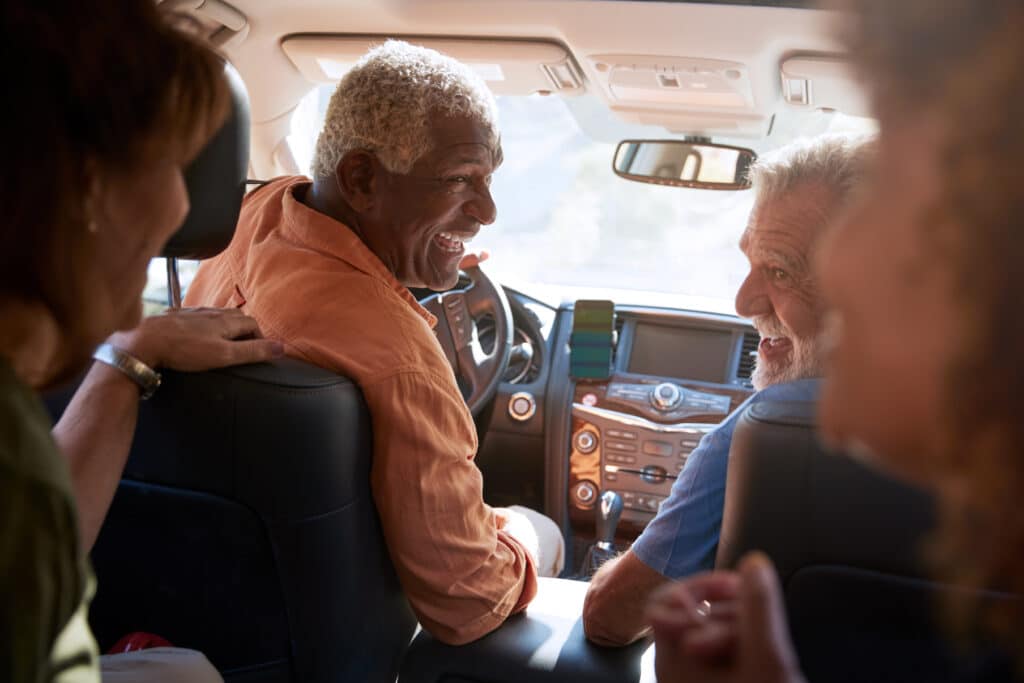 People living in 55+ communities don't always have reliable transportation. Providing transportation services gives them a way to get to important activities such as medical appointments or to get essential shopping done. These services can relieve a great deal of stress from someone who may otherwise be worried about how to get a ride. A capable transportation service can even provide rides for community outings, expanding the possibility of events that can be organized. These services allow residents to maintain social connections outside of the community for a more enriching and fulfilling retirement experience.
Learn more about what 55+ communities have to offer on the 55places.com blog.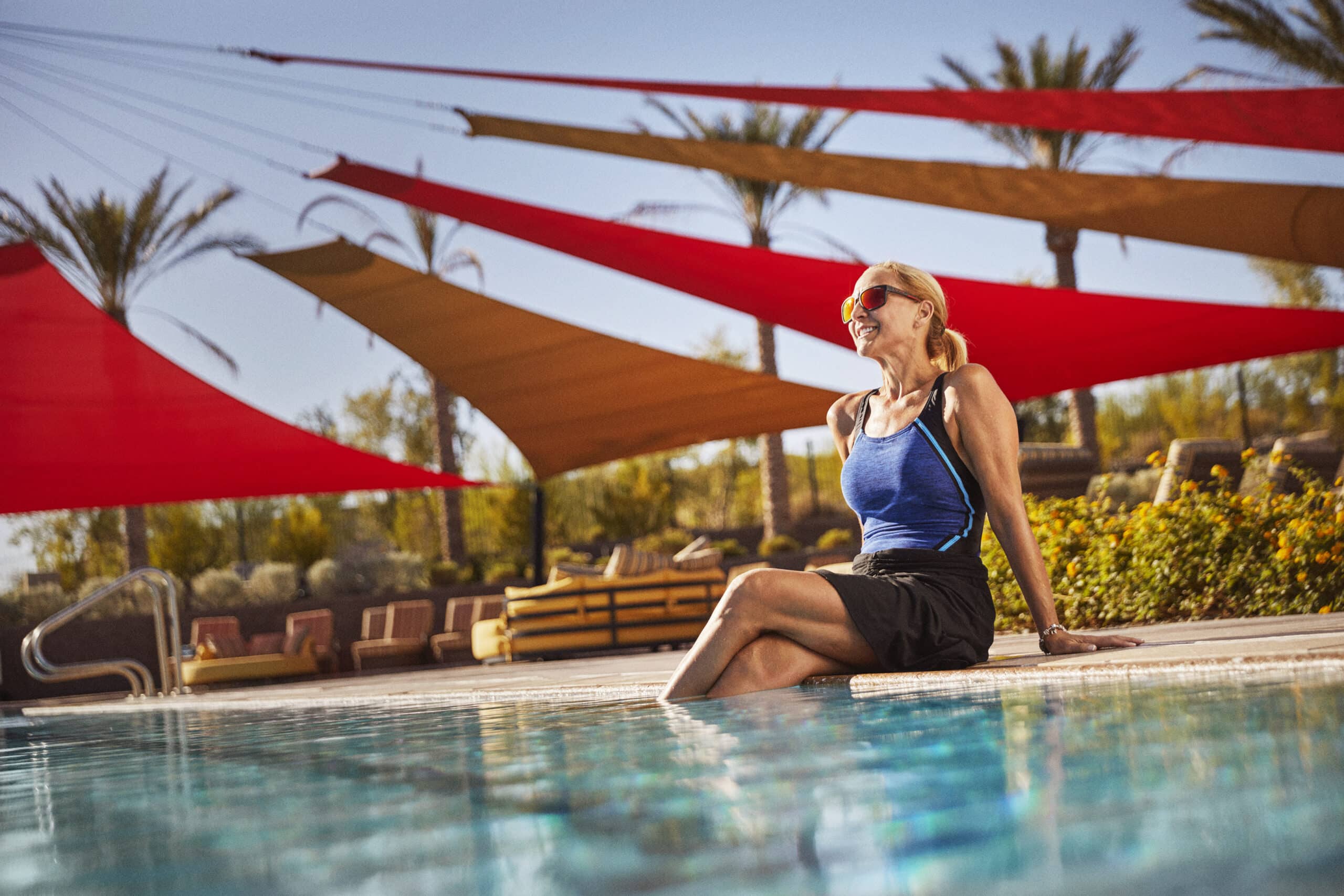 Discover what's next.
To learn more information or connect with a real estate expert, contact us today.