D.R. Horton has been working to build homes and communities across the country since 1978. Founded by Donald R. Horton, the company first broke ground in Fort Worth, Texas and has become one of America's largest and most respected home builders since then.
D.R. Horton works to provide thoughtfully designed homes for homebuyers, whether they are first-time homebuyers or active adults looking to find their ideal retirement community.
D.R. Horton has various brands that specialize in specific home types and communities, offering homes suited for first-time buyers, affordable family homes, as well as luxury designs and homes geared toward the active adult lifestyle. This unique company structure allows D.R. Horton to be a homebuilding company that explores a variety of styles for interested buyers. One of the most popular imprints of the builder is Freedom Homes.
What Is Freedom Homes?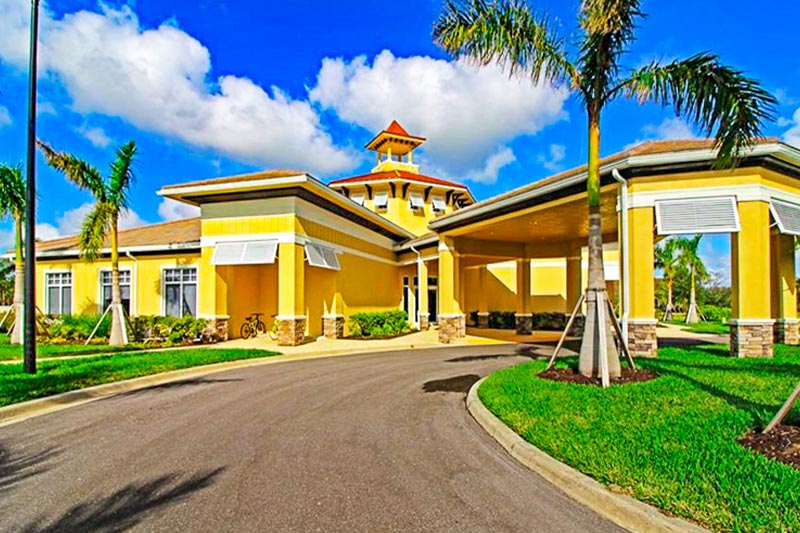 Freedom Homes is the section of the D.R. Horton brand which specializes in homes made for 55+ homebuyers. Freedom Homes was created in 2016 and has been committed to providing low-maintenance homes located in desirable active lifestyle and age-restricted communities.
Freedom Homes can be found in over 10 states across the country and is continuing to grow as thousands of new homes are built and closed on each year.
Each Freedom Home is crafted to meet the unique needs of the homebuyer, including the input of energy efficient features that help homeowners have lower bills at the end of the month as well as make each home easier to maintain.
What Do Freedom Homes Residences and Communities Include?
The Freedom Homes brand can be found in 11 states across the U.S., which includes traditional retirement locations such as Florida, Texas, North and South Carolina, and Arizona.
There's also several communities found in emerging retirement destinations like Georgia, Alabama, and Delaware. For those looking to stay closer to friends and family, there are options in Illinois, Minnesota, and the ever popular New Jersey.
Within this wide range of climates and settings across the country, Freedom Homes can be found everywhere from major cities such as Tampa, FL, and Houston,TX or more peaceful country and suburban settings such as Woodstock, IL.
What Are Some Freedom Homes Communities to Consider?
With so many Freedom Homes communities to choose from, where does an interested homebuyer begin? Each Freedom Homes community has thoughtful home models and amenities to keep residents active. Here are a few Freedom Homes communities worth considering:
Mid $200s – High $300s
Mid $300s
Low $300s – High $300s
High $200s – Low $500s
Low $200s – High $200s
Low $200s – Mis $300s
High $200s – Mid $300s
Ask Agent
Low $200s – Low $300s
Mid $300s – Mid $400s
Mid $300s – Low $600s
High $200s – Low $400s
Ask Agent
High $200s – High $300s
High $200s – Mid $300s
Mid $400s
Mid $400s – Mid $500s