Many active adults consider Nevada for retirement. The state offers year-round warm weather, tax-friendliness for retirees, and an abundance of outdoor recreation. Two of the largest cities in the state, Reno and Las Vegas, both offer promising opportunities for world-class entertainment, scenic desert landscapes, and pleasant climates. But with Reno to the West and Las Vegas to the South, more than just distance separates these two cities.
When it comes to comparing Reno vs. Las Vegas, there are many slight differences to consider, from size and population to differences in climate to housing costs and health care access. Keep reading to learn what makes each city unique and decide whether Reno or Las Vegas best fits your vision of an ideal retirement.
Geography and Population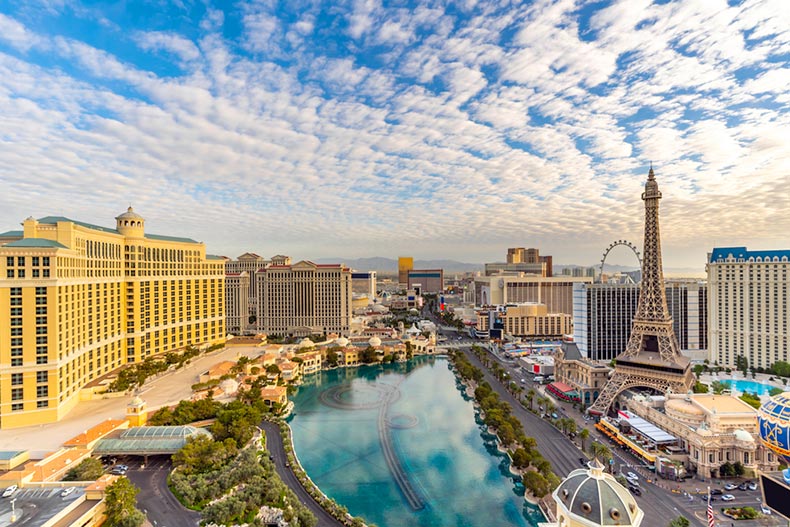 With more than 400 miles between the two cities, Las Vegas and Reno offer unique landscapes and lifestyles to consider. Both cities are surrounded by expansive deserts, scenic preserves, and outdoor spaces to explore. Reno, at 4,500 feet above sea level, features more mountainous landscapes compared to Las Vegas at 2,000 feet above sea level.
Some of the most striking landscapes near Las Vegas include Red Rock Canyon National Conservation Area, Desert National Wildlife Range, and Lake Mead National Recreation Area, which spans more than 1.5 million acres. Within an hour, Las Vegas residents can drive to Mojave National Preserve and Death Valley National Park. Active adults in Reno can visit recreation areas such as Plumas National Forest, Tahoe National Forest, Pyramid Lake, and Lake Tahoe, the largest alpine lake in the United States.
The populations of each city differ significantly. Las Vegas, nicknamed "Sin City" and "The Entertainment Capital of the World," includes a population of 641,903 people, according to the U.S. Census Bureau. Reno, known as "The Biggest Little City in the World," consists of 264,165 residents. The population of Reno has remained relatively similar over the years, while the population of Las Vegas has steadily increased over the last few decades.
Las Vegas is surrounded by larger suburbs, such as Henderson and Pahrump, as well as smaller resort towns like Blue Diamond and Mount Charleston. Reno is the largest city in Northwest Nevada, and nearby small towns include Sparks, Carson City, and Virginia City. Residents of Reno can also reach Sacramento, California in about 2 hours.
Climate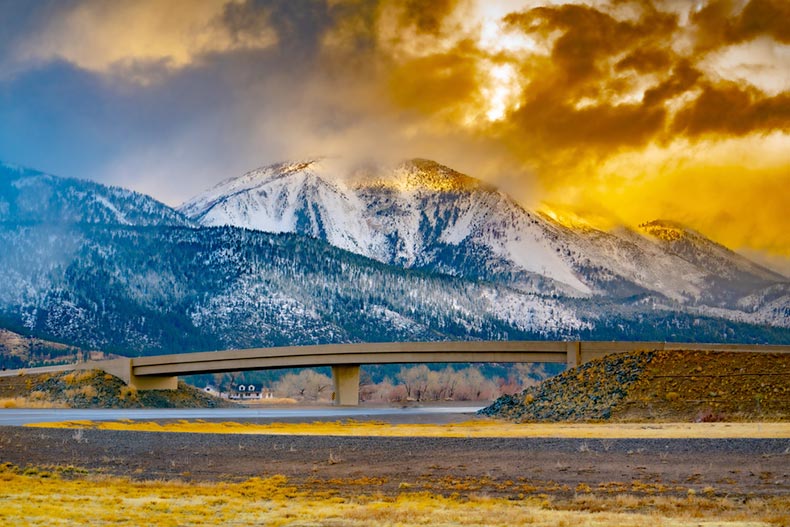 Active adults and snowbirds increasingly flock to Nevada for its warm, semi-arid desert climate that offers an abundance of sunny days. With less than 9.5 inches of rain each year, Nevada ranks as the driest and least humid state in the nation, providing ideal weather for a range of outdoor recreation. However, the average climate differs regionally.
Since Las Vegas is located near the southmost point of the state, the summers are long and hot, while the winters are shorter and milder. From June to mid-September, the average daily high temperature rises above 95 degrees, according to WeatherSpark. In July, the average high increases to 104 degrees with an average low of 80. The cooler season lasts from November to February, with average daily temperatures below 66 degrees.
With so many sunny days throughout the year, Las Vegas residents can enjoy walking, hiking, and birdwatching at local parks. On Lake Mead, active adults can enjoy fishing, boating, swimming, and watersports. The desert landscapes also offer scenic drives to enjoy, such as the 13-mile loop at Red Rock Canyon.
Reno, located in the Northwest region, has a slightly different climate. The summers are hot but shorter, and the winters are cold but slightly longer. Between mid-June and mid-September, average daily high temperatures tend to reach 81 degrees, according to WeatherSpark. Even in July, the hottest month of the year, the average high remains around 90 degrees with an average low of 56. During the coldest months, the daily high-temperature averages below 53 degrees.
Popular outdoor activities in Reno include walking, biking, and hiking. Active adults can also enjoy horseback riding and golfing. The surrounding area also offers seasonal skiing, tubing, and mountain hiking.
Cost of Living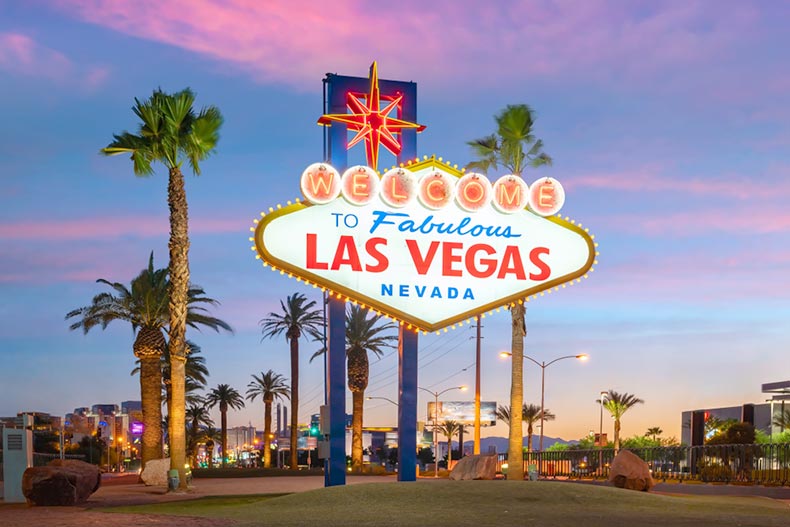 Retirees can make any budget work in Las Vegas and Reno, but both cities generally have higher costs of living than the national average. BestPlaces, which ranks cost of living across the U.S. compared to a median score of 100, ranks the overall cost of living in Reno at 116.2 compared to Las Vegas at 111.6.
The largest difference in cost of living comes down to housing. In Reno, the median home price is $509,200, while the median price in Las Vegas is $334,000—a difference greater than 34 percent. Groceries and health care costs rank very similarly across the two cities, while basic essentials like utilities and transportation cost slightly less in Reno.
Since Nevada has no state income tax, it's generally considered a tax-friendly state for retirees. Retirement income such as Social Security benefits, 401(k)s, IRAs, pensions, and additional sources of income only require federal taxes. Nevada also doesn't have an estate tax or inheritance tax.
The property tax rates in Las Vegas and Reno are very similar, though homeowners in Reno may end up paying more property taxes if their homes are valued at higher prices. The sales tax in Las Vegas is 8.375%, and in Reno, it's 7.75%.
Culture and Entertainment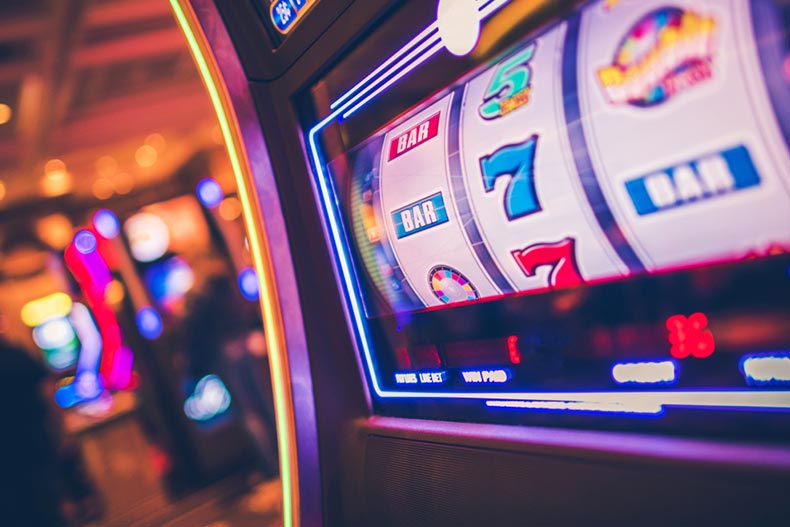 When it comes to the entertainment and nightlife of Reno and Las Vegas, the cities' reputations precede them. There's no shortage of world-class entertainment, cultural attractions, and things to do in either city, and casinos top the list of attractions.
What To Do in Reno
Reno offers a more laid-back culture with an understated atmosphere. Some of the popular attractions include the Nevada Museum of Art, National Automobile Museum, and Fleischmann Planetarium. Downtown Reno features a Riverwalk District with a scenic walking path and dozens of cafes, bistros, shops, and boutiques. The nearby McKinley Arts & Culture Center hosts the year-round Riverside Farmers Market.
Active adults looking for entertainment can see world-class concerts and iconic performances at the Grand Theater, Cargo Concert Hall, and Nugget Event Center. At the Reno Events Center, residents can enjoy annual events, trade shows, and festivals. Sports fans can enjoy a day at Greater Nevada Field, home of the Reno Aces minor league baseball team. Visitors should also stop by the iconic Reno Arch.
What To Do in Las Vegas
In Las Vegas, the entertainment tends to be bigger, flashier, and louder to live up to its world-renowned reputation. With dozens of theaters, lounges, and music halls, active adults can see live music any night of the week. Some of the most famous concert venues include Dolby Live at MGM, The Smith Center for the Performing Arts, The Colosseum at Caesars Palace, and MGM Grand Garden Arena. T-Mobile Arena hosts the Vegas Golden Knights ice hockey team, while Allegiant Stadium hosts the Las Vegas Raiders football team.
In Las Vegas, the Strip and Fremont Street stand out as two areas that offer high-end shopping, dining, and entertainment, as well as sightseeing. The local Arts District neighborhood showcases the city's arts scene with stores, galleries, and studios. Cultural attractions include the Las Vegas Natural History Museum and the Old Las Vegas Mormon Fort State Historic Park. There are also unique attractions to visit, such as the Neon Museum, The Writer's Block, and The Mob Museum.
Health Care and Education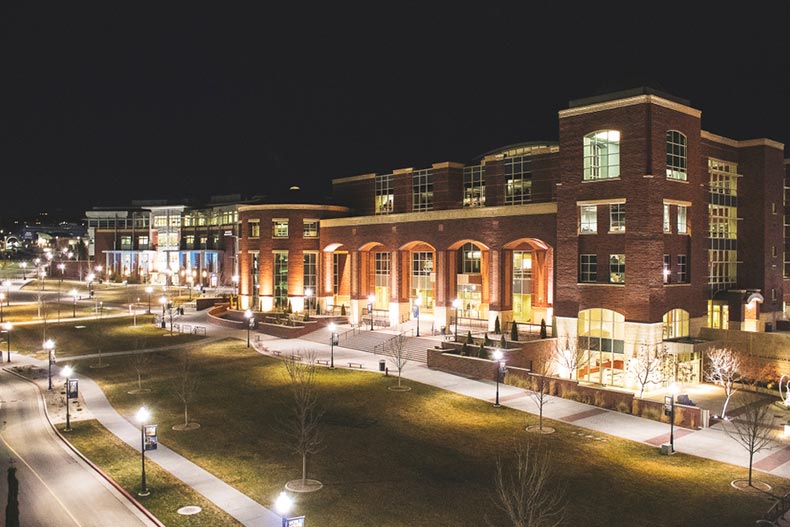 Both Reno and Las Vegas connect residents to a range of well-known educational institutions and high-end health care facilities. The University of Nevada Reno offers a range of extended education courses for active adults who want to continue their education. In addition to The University of Nevada Las Vegas, active adults interested in taking some college courses or earning a certification near Las Vegas can visit Nevada State College in Henderson.
As the largest city in Nevada, Las Vegas may be the state's best option for health care. Top hospitals in Las Vegas include Sunrise Hospital & Medical Center, Valley Hospital Medical Center, Summerlin Hospital Medical Center, and MountainView Hospital. Students at the UNLV School of Medicine learn state-of-the-art treatments at University Medical Center (the only Level 1 trauma center in Nevada) and the Cleveland Clinic Lou Ruvo Center for Brain Health.
For active adults in Reno, the top health care facilities include Northern Nevada Medical Center, Saint Mary's Health Network, and Carson Tahoe Continuing Care Hospital. Renown Regional Medical Center is one of the highest-performing cancer treatment facilities in the state.
55+ Communities in Reno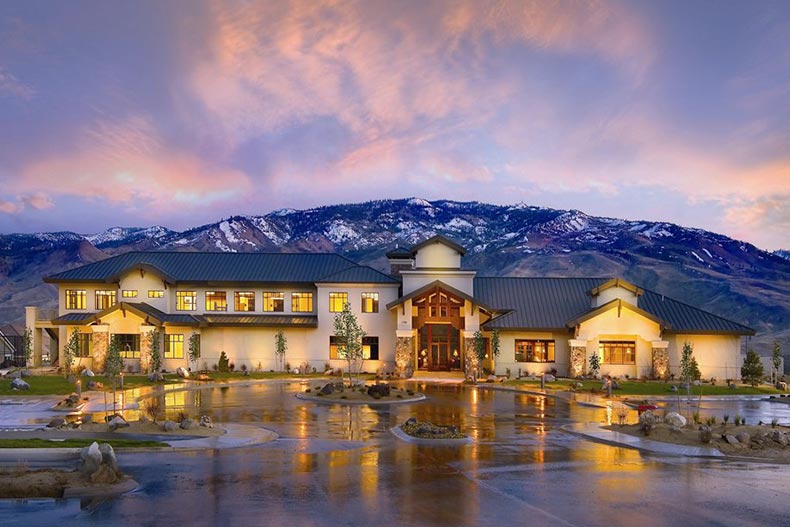 High $400s – Mid $800s
The largest 55+ community in the Reno area is Sierra Canyon, which consists of 1,226 single-family homes. The Del Webb community features resort-style amenities, including an 18,805-square-foot clubhouse and abundant lifestyle activities. Designed with active adults in mind, the comfortable floor plans range from 1,225 to 2,575 square feet.
Request more information about Sierra Canyon.
High $600s – Mid $900s
Builder Toll Brothers began construction of Regency at Caramella Ranch in 2018 with plans to build 621 single-family homes. The gated 55+ community boasts amenities that include indoor and outdoor pools, athletic courts, an outdoor amphitheater, and a clubhouse where neighbors gather for activities, clubs, and classes. The location puts residents within 20 minutes of the heart of Reno.
Request more information about Caramella Ranch.
55+ Communities in Las Vegas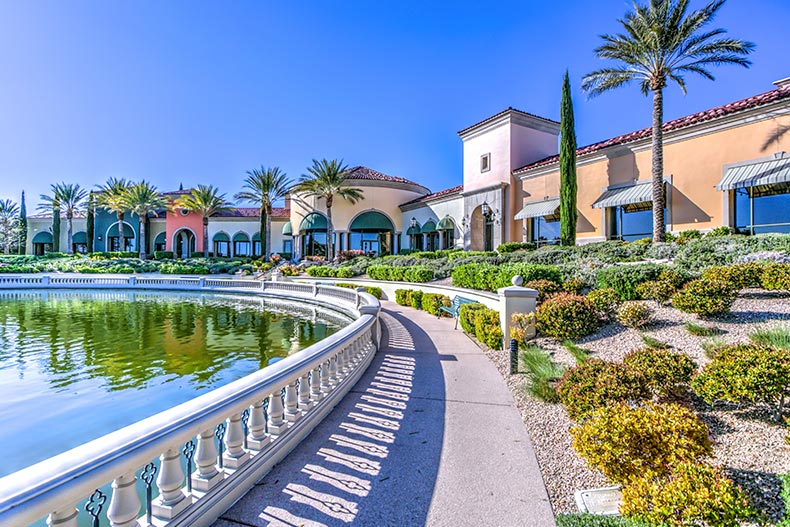 Low $300s – Mid $1Ms
One of the largest and most well-known 55+ communities in the Las Vegas area is Sun City Summerlin, an expansive Del Webb community with 7,779 single-family and attached homes. With a sought-after location just 20 minutes from Downtown Las Vegas, residents enjoy world-class amenities that include three clubhouses, three golf courses, and more than 80 clubs.
Request more information about Sun City Summerlin.
High $300s – Low $800s
In 2021, builder Shea Homes broke ground on Trilogy Sunstone, a gated 55+ community with plans for 933 single-family and attached homes. Active adults can choose from a variety of floor plans, all of which offer a lock-and-leave maintenance-free lifestyle. Resort-style amenities include a clubhouse, a restaurant, and walking and biking trails.
Request more information about Trilogy Sunstone.
High $300s – Mid $1Ms
Located within the master-planned Summerlin development, Siena is a gated 55+ community with 2,001 single-family and attached homes. Across 18 floor plans, the single-family homes range from 1,235 to 3,192 square feet, and the attached homes range from 1,040 to 1,378 square feet. Residents enjoy an active social calendar and abundant amenities, including a 39,000-square-foot community center and a 16,000-square-foot health and fitness center.