Retirement opens up a whole new world of possibilities. Now you have the time to pursue passion projects, catch up on the books you want to read, or simply enjoy your well-earned time to relax. One of the options available to retirees is relocating to another state. Moving to a new home is a big event, no matter what stage of life you're in. Is it a good idea for a retiree to pick up and move?
Ultimately, that choice is a deeply personal one, and it depends on many factors, including your life circumstances and what you really want to do. But as you're weighing all your options, here are some key factors to consider.
1. Do You Want To Be Closer to Family and Friends During Retirement?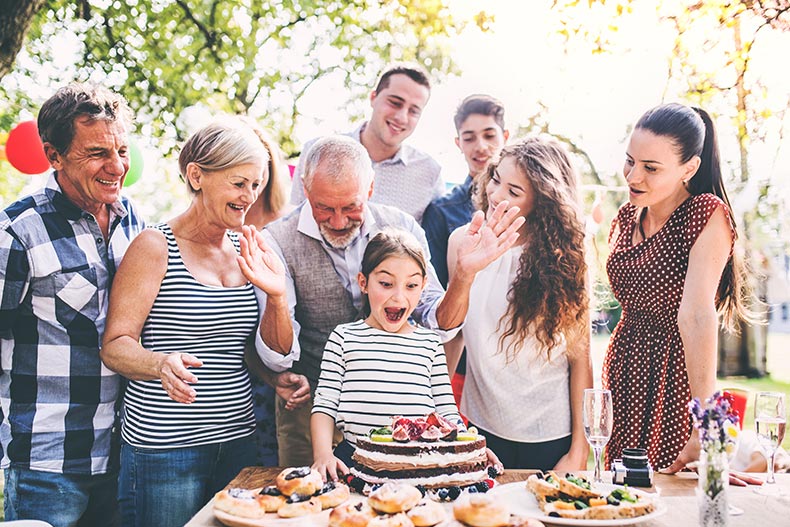 If you've been waiting for a chance to live near your children and (even better) the grandkids, this may be the perfect opportunity to make that happen. But before you leap, it's important to have a frank conversation with your family members about their plans and expectations if you do move nearby. For example, if they're considering an opportunity that would require them to relocate, it's probably not the best time for you to take the leap.
There's no question that living near the people you love can make a huge, positive impact on your quality of life. But before you go, make sure that your loved ones have the same vision as you do about how much time you'll be able to spend together. You may be picturing spending long afternoons together, but their life may not offer that kind of freedom. If everyone is on the same page, then moving to be closer to family could be a wonderful thing for everyone. 
2. Are You Looking for Better Weather?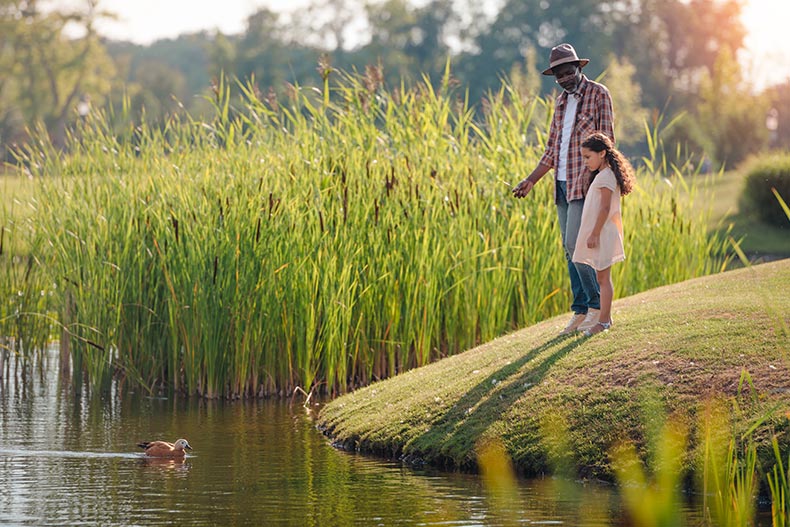 It's a popular joke to talk about people opting for warmer climates when they retire. But higher temperatures aren't for everyone. While some people can't wait to get away from the cold, others don't actually enjoy the heat all that much. Take a clear-eyed look at what really makes you happy. Some people are counting the days until they can relax on the beach, while others would miss cuddling up in front of the fire as the snow falls outside.
Like most preferences, there's no right or wrong answer here. Just be sure to carefully consider how the weather in your new state could impact your hobbies and interests, as well as what appeals to you. This is your time to relax in the surroundings you love best.
3. Do You Want to Reduce Your Housing Costs?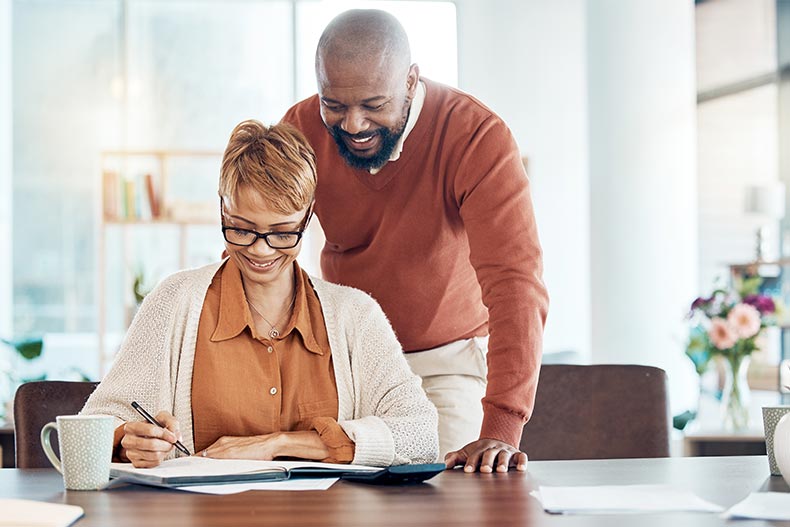 Moving expenses and housing costs aren't the only things to consider when you're figuring out how much you will have to spend to relocate to a new state. Every state has its own financial burdens, so it's important to consider how a move will impact your bottom line. Some changes may be good for your budget, while others might make things a little more tight.
Cost of living – Take a close look at how much the basics cost in your new home, such as groceries, health care, home insurance, and gas prices. Even if you find a lower cost of housing, that may not offset increases in spending elsewhere.
Income tax – If you're moving from a state without an income tax to one with taxes on your earnings, it may take a cut out of your retirement funds. Obviously, this can work in your favor too, if your potential new home state doesn't impose an income tax.
Estate taxes – Some states have lower estate tax exemptions, which could result in the state taking a larger cut of your heirs' inheritance. 
4. Are Health Care Services Nearby?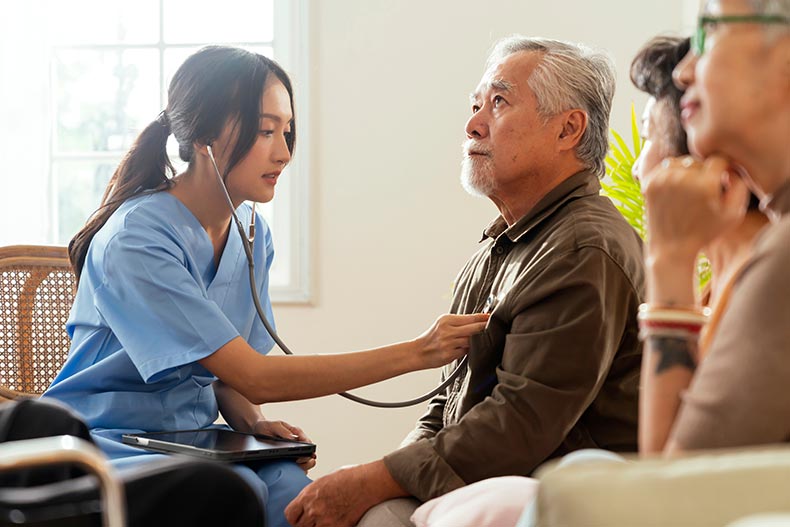 Unfortunately, you're likely to need more medical care as you age, and not every location can offer the same level of services. If a potential new home seems perfect, but the nearest specialist that you need to see is a two-hour drive away, you may be signing up for a considerable amount of hassle. Good, convenient health care is an important part of staying healthy and strong.
You also want to be sure your potential home can meet your medical needs in the future, whatever they may be. It's in your best interests to check that your new location has high-quality hospitals and a range of health care services nearby. Hopefully, you won't need to use them any time soon, but when you do, you'll appreciate having them close.
5. What's the Community Culture?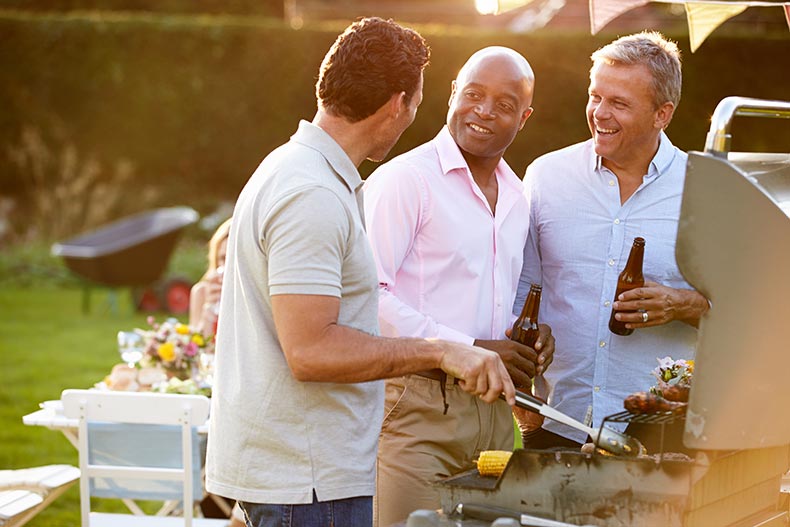 Each neighborhood, city, and state has its own personality. That culture will become as substantial a part of your life as the landscape. It's worth the effort to spend as much time as possible in the area you hope to live in, so you can get a feel for how well you fit in there.
You may want to consider choosing a community that's dedicated to other people at your stage of life. If it offers events and amenities that appeal to you, even better. Taking part in social activities in your new neighborhood will help you adjust to your surroundings and make new friends.
There are many differences when you move to a new home. But if you don't feel at home in your new community, you may never be fully comfortable there. Don't settle for anything less than the home of your dreams—both inside and out. 
Let 55places Help You Find Your Perfect Home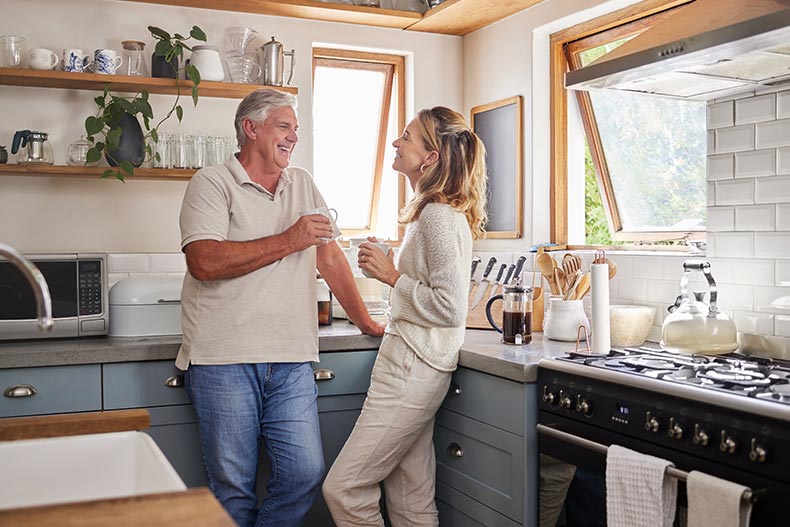 No matter whether you choose to move to a new state or stay in the one you've always called home, 55places is here to help you discover a place to live that you'll love. We have all the resources you need to search the 55+ communities nationwide and find one that fits you.
For more information, we invite you to contact us today. Retirement is your time to follow your dreams, no matter what state they take you to.