Retirements come with multiple life changes. At the top of the list is buying a new house. Relocating to a 55+ community is a choice that many homebuyers in this age bracket opt for. These settings, often known as active adult communities, are perfect for retirees wishing to downsize and live close to others who share their interests and life stages.
For example, these communities include communal amenities, ADA-compliant structures, and low-maintenance, single-story residences. Although this approach to life is not for all, it suits many retirees, empty-nesters, and those still working. However, like buying a property in any community, weigh the advantages and disadvantages. Read on to discover the pros and cons of 55+active adult communities.
Legislation and 55+ Active Adult Communities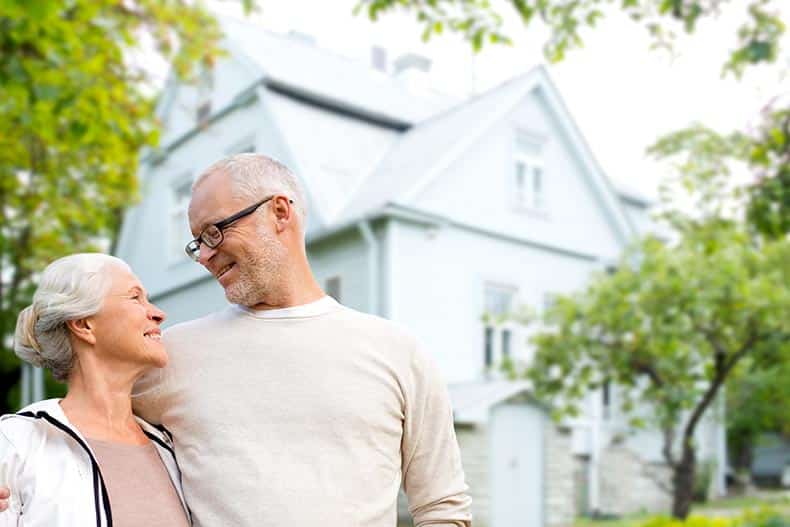 Since the Fair Housing Act (FHA) of 1968, 55+ communities have been created. This act forbade housing discrimination by race, sexuality, faith, or age, among many factors. Although 55+ communities existed, there was no rule banning younger homebuyers from relocating to these neighborhoods.
Title VIII of the FHA was modified in 1995 to grant 55+ communities the power to impose age restrictions through community agreements. This legislation acknowledged and resolved a critical need for housing designed with active adult homebuyers in mind.
Pros of 55+ Active Adult Communities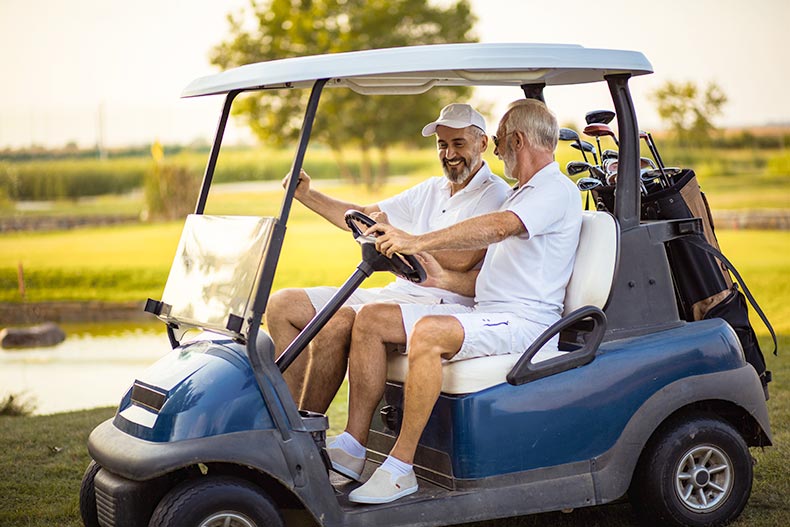 Consider the location, climate, lifestyle objectives, amenities, and pricing before making a decision. Among the top advantages are:
Excellent Resort-Style Amenities and an Active Lifestyle
55+ active adult communities provide a variety of amenities. Swimming pools, bike and walking trails, gym memberships, golf courses, tennis courts, pickleball courts, bocce courts, and other perks are common features. These activities can help you make friends with other residents who share your interests. Socialize at classes, clubs, special interest groups, planned trips, and many other special activities.
Many individuals yearn for the day when they won't have to spend their weekends trimming bushes, painting, or clearing snow. This is possible since exterior house care is minimal or nonexistent in 55+ communities.
Properties in active adult communities are built with seniors in mind. Many are single-story, compact models with comfort and convenience. There's no reason to build your own age-in-place home. Purchase a home with built-in safety features.
In 55+ communities, there's not just an abundance of entertainment and activities. Many residents prefer serene, quiet areas. Although these communities remain age-restricted, inhabitants enjoy a quiet environment. They're free to have visits from their grown children and grandkids, although the noise level is low.
Fewer children mean less funding is required for government services like after-school initiatives, schools, and other youth-focused services. Those living in 55+ active adult communities are more involved in their communities and frequently strive to keep government spending under check.
There are 55+ communities in every state, making it easier for you to retire anywhere. The Sun Belt has the highest number of the finest 55+ retirement getaways and offers a variety of homes. These communities are close to hospitals, enabling residents to maintain a care continuum even after moving across the country.
Cons of 55+ Active Adult Communities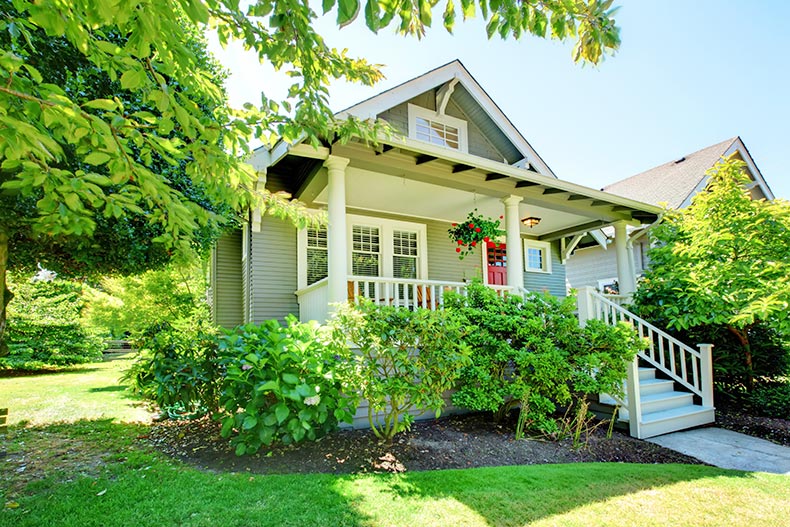 55+ communities have many restrictions that may sometimes be unpleasant. For instance, your grandchildren's visitation period may have a time frame. Or, you may have to maintain a specific aesthetic for your home's landscaping. Before settling, consult the homeowner's association and familiarize yourself with their policies.
Speaking of homeowner's associations, paying HOA fees is another disadvantage of residing in 55+ communities. These often contribute to the upkeep costs for community programs, landscaping, or other amenities. In some of the most exclusive communities, the fees can vary from less than $100 to more than $1,000 per month. Confirm the HOA fee amount before purchasing a home in a 55+ neighborhood.
The majority of homes aim to offer comfort for two adults. They have smaller floor plans than other family-friendly homes available. Although they are simple to manage, when you host the entire family for Thanksgiving, it might get cramped. They have enough room for entertainment, but large groups might pose a challenge.
Lack of On-Site Medical Care
Patient care or assisted living programs aren't usually included in the monthly HOA fee in 55+ communities. Independent living, rather than care services, was a priority in all active adult community creation.
For additional services, you may have to contact a third party to make arrangements for home care support. There are some 55+ communities that have agreements with independent home care professionals that you can use. If you require extra medical care and everyday support, you might consider other options, including assisted living residency programs.
55+ vs Retirement Communities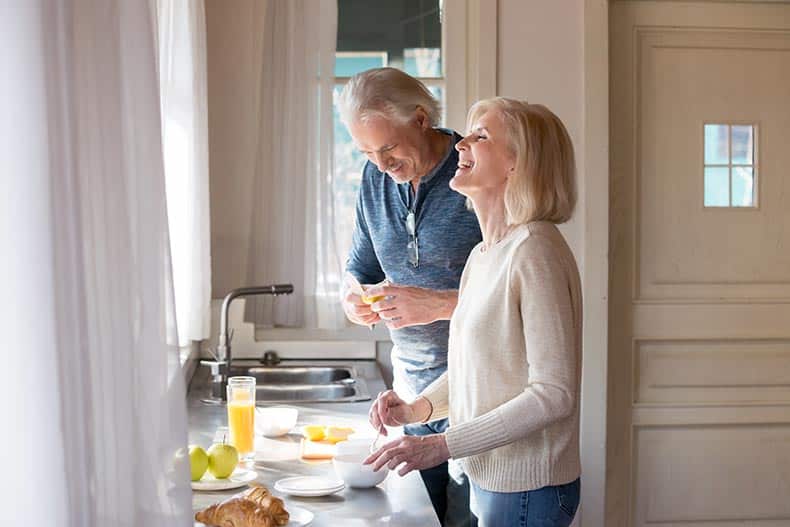 Continuing-care retirement communities differ from active adult communities. 55+ communities were created with independent living in mind, as buyers don't have access to assisted living services. For example, 55+ communities are primarily intended for retired persons. However, many residents are still young enough to work, explore, and engage in other activities they find fulfilling.
55+ community residents have to handle home cleaning and maintenance, which might be challenging if a person needs more assistance. To buy a home in an active adult neighborhood, one must independently complete ADLs and IADLs.
Evaluate the Pros and Cons of Active Adult Communities
You will have many opportunities in an active 55+ retirement community, which may translate to a longer, healthier, and more rewarding life. Retirees must decide what's best, aging-in-place in their present dwelling or moving to a community designed for active adults. Before moving to a 55+ community, explore a few to see which best suits your lifestyle. Together with your partner, go over the advantages and drawbacks of each facility before settling.
Whatever you decide, 55places.com wishes you the very best in your retirement. Call us at (800) 928-2055 if you have any questions or want more information about living in a 55+ community.