It's hard to know what living in a 55+ community really means until you get there. It's different than living in an average city neighborhood—mostly in positive ways though with a few possible drawbacks you need to be aware of. Here's what living in a 55+ community is really like.
Pros
New Friends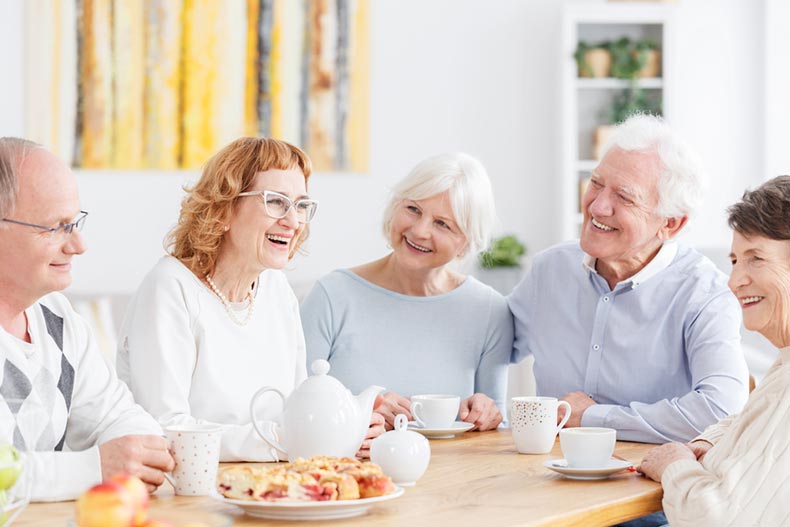 Most (but not all) people living in a 55+ active adult community are retired. This means more time for socializing and activities which makes it easier to make new friends. Many people from the Midwest, New England, and other places with bad winters move to communities in warmer places such as California, Florida, and Arizona, where they know they'll no longer have to shovel the driveway. It's quite common for people from the same state, or even the same town, to meet at a social event and immediately discover they have places and even people in common.
Making friends is easier in a 55+ community. People want to use their time to be more social, to learn new things, and to keep active. If your life has previously been confined to your work contacts with socializing on the weekends, being in a 55+ community will make every day seem like the weekend. With more time at your disposal, you can make new friends quickly—not just casual acquaintances you bump into now and again, but good close friends. They'll be people you want to dine with, play golf with, or even travel with.
There's a tendency to assume that everyone in a 55+ community is just a retired person as if being 55+ is the thing that defines them. But these active adult communities are full of people who have full and fascinating lives with a variety of experiences—jet pilots, athletes, artists, veterans, musicians, even people who have to be a little vague about what job they did in government. You may find those casual conversations at cocktail parties and other social events can take a surprising turn.
Social Life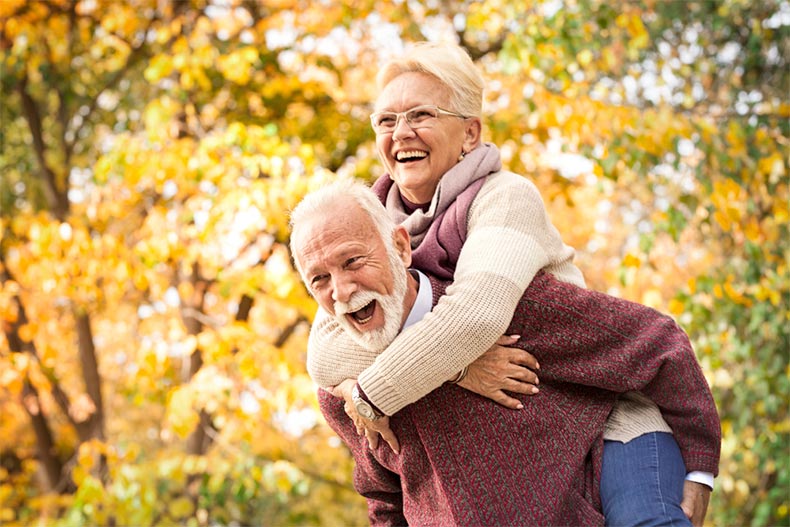 If you're at all worried that moving into a 55+ community could be dull and routine, don't be. Opportunities for socializing will increase enormously. This applies particularly if you move into a larger rather than smaller community.
Take, for example, the lifestyle opportunities available at the nation's first active adult community, Sun City in Central Arizona. There are well over a hundred clubs, groups, classes, and activities available to all residents in this large community. These include physical activities like pickleball and tennis, arts and crafts such as photography and woodworking, and purely social get-togethers including dancing and a singles club. It's a common saying in this kind of community: "I'm busier now than when I was working!"
If you're at all a social person, consider your choice of community carefully. Bigger communities naturally have more going on in them than smaller communities, but bigger isn't always better. Bigger communities can be a little more impersonal, while in smaller communities, it can be easier to get to know people. If you move into a very small community, however, with perhaps only a hundred or so homes, you'll have to work a little harder to get your social life buzzing.
A lot depends on who lives in your community. Some people are naturally better at organizing things than others. The social committee in one community might be much less active than in a similar community just a few miles away. Before committing yourself to a home purchase, try to find out what the social life in the community is like. Ask the neighbors of any house you're considering buying, or ask your realtor to put you in touch with people who have lived in the community a while.
Activities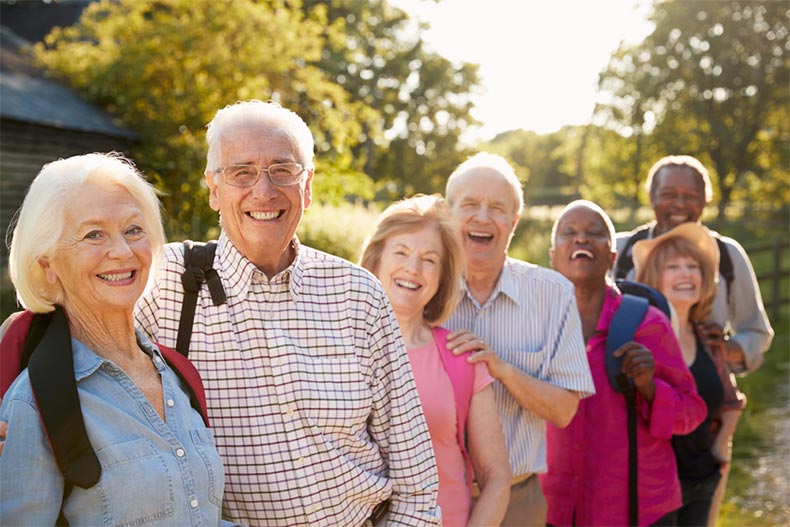 In many 55+ communities, life revolves around the activities available. It might be pickleball, golf, card or board games, or other hobbies like arts and crafts. For example, if you're keen on woodworking or photography, make sure you find a community that has those facilities.
If you have a passion for a particular pastime, moving into a community that has quality facilities is a real boon. Imagine having access to your own photography studio at last, which you couldn't otherwise afford or have space for. Imagine an entire woodworking shop with all the tools you could wish for. Most clubs in these communities are either free or, if they need to purchase equipment, operate on a modest annual subscription and/or fundraisers.
People who move into an active adult community really appreciate the fact that you can usually walk to your nearest pickleball court rather than having to drive through city traffic. You're also sharing the facility with fewer people, making it easier to book court times. Golfers moving into a golf community enjoy being able to drive to the course on their golf carts. Many such communities have designated golf cart lanes on the roads. This means it can be easy and safe to get your groceries by golf cart as well, making for a considerable saving on gas.
Neighborliness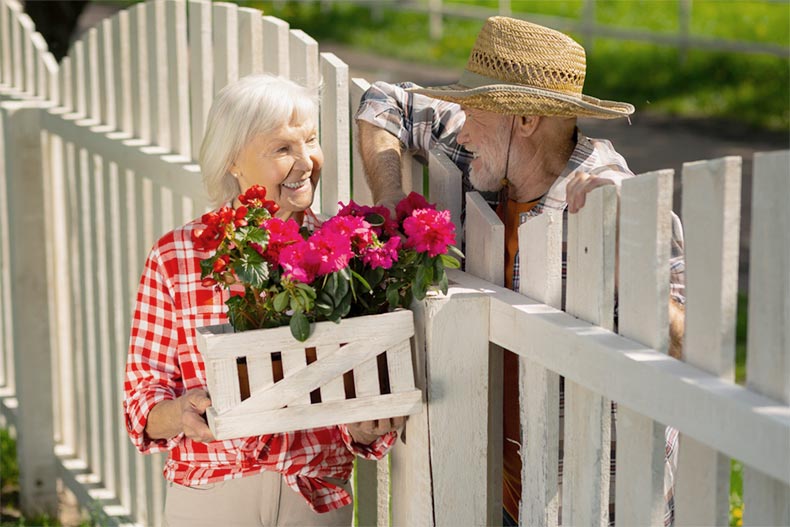 Life in an active adult community tends to be more neighborly than a regular city block. In an average neighborhood, you might get used to hardly ever seeing your neighbors, if you and they are out to work all week. You might chat if you see them while mowing the lawn on the weekend, or if you live where there are heavy winters, you might not see them for weeks at a time.
Life couldn't be more different in a 55+ community, especially one with a warm climate where much of life takes place outdoors. Here, you'll be seeing your neighbors all the time. If you own a dog, the morning and evening dog walking ritual means you'll be bumping into other dog-owners, and both you and your dog get to socialize regularly. Walk out to get your mail and someone may be strolling by, one neighbor across the street may be getting their own mail, or another neighbor will be working in the yard on a project. In an active adult community, you'll get to know the people around you.
Of course, in a 55+ community, there are still good neighbors and bad neighbors. However, there's a psychological difference when you see people regularly on a face-to-face basis, even if only for a few minutes. You might not like the political views of the guy across the street, but if he's a good neighbor who will do you a favor, the favor becomes more important than the politics. When he's the guy who will help you out in the yard, help you move something heavy, or loan you one of his tools, then neighborliness rules and you learn to get along.
Cons
Rules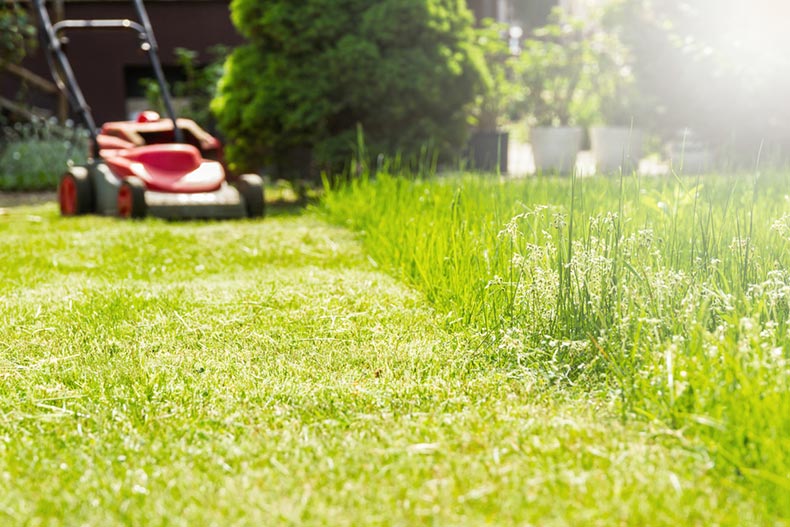 Most communities have homeowners' associations (HOAs) with a committee to help run the community. There will typically be a president, a treasurer to deal with finances, one or more people to organize social events, someone in charge of maintenance, and so on. If you have special skills thanks to your career (like accounting, IT, or plumbing), working with the committee can be a good way to keep those skills in practice while also helping your entire neighborhood. People volunteering their skills is one way to keep annual HOA dues low.
However, the committee is there to enforce the HOA's rules, and if you're used to living in a non-HOA neighborhood, this can take a little adjustment. The rules are, of course, there for a reason and help keep the community an attractive place for everyone to live. They can include things like the color you're allowed to paint your house, the state of your driveway, restrictions on pets, parking regulations, and other things that you've probably been used to deciding for yourself.
Before buying a property in a 55+ community, you should ask for a copy of the HOA regulations and make sure you're happy with them. Don't assume, for instance, that if you own an RV you can carry on parking it in your driveway or in the street alongside your house as you have been doing for years. HOA rules will tell you what you're allowed to do with your RV, and you may not like it. The rules may say that you have to keep your front yard free of weeds and your trees trimmed. If you choose not to do it, then the HOA may hire someone to do it and charge you for it. So just be sure to know the rules before buying your dream home.
Dogs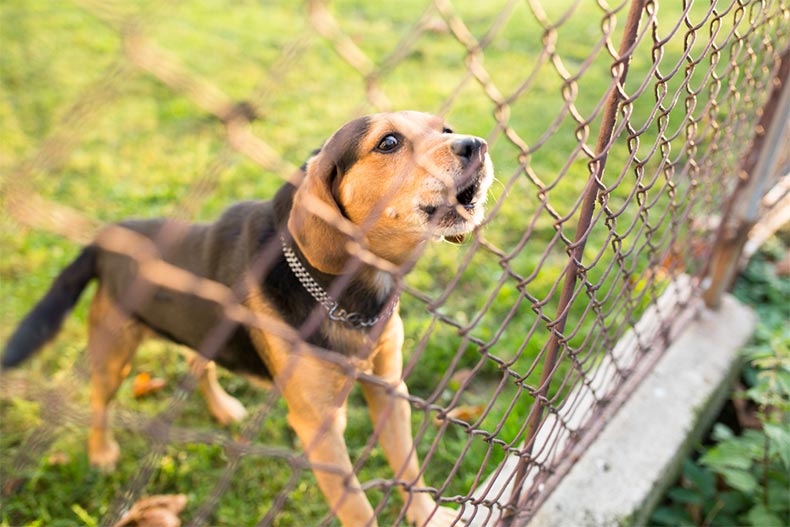 One HOA committee member responsible for Neighborhood Relations reported that the single biggest cause for complaint was barking dogs. Most communities have few restrictions on pet ownership, although there are exceptions, so don't assume you'll be allowed to keep a pet. If this is important for you, be sure to check the restrictions. Many people living in 55+ communities like to have a pet, and dogs are the most popular choice. This means there are probably more dogs per household on average than in a regular neighborhood.
Most dog owners are, of course, responsible people who look after their pets, exercise them regularly, pick up after them, and train them not to bark constantly. There are always exceptions, though. If you happen to buy a house next to someone whose dog barks at every passerby, it's going to cause you aggravation. Some dog owners take the attitude of "Dogs bark; it's what they do" and ignore the annoyance their dog gives to neighboring houses. A responsible HOA will speak to such an owner and take steps to remedy the problem, but that's not always the case.
One way to check for such a possible problem is to talk to your neighbors while you're still considering buying a property. Tell them you're thinking of buying the house next door and ask what the neighborhood and community is like. It's an easy and friendly way to get to know your potential neighbors… and their dogs.