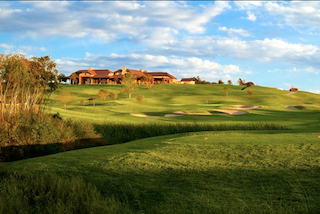 Active adults can find many golf communities throughout the country, yet certain cities are particularly appealing for avid golfers. These seven prime destinations offer beautiful weather, challenging public and private courses, and several golf communities.
Atlanta, Georgia
Each year, Atlanta is home to the final PGA Tour event, The Tour Championship at East Lake Golf Club, and the city has hosted the PGA Championship as well. With more than 60 golf courses, including several within Atlanta active adult communities, the area offers courses which are fun and challenging for golfers of any skill level. A few of Atlanta's popular public courses include Bear's Best, in Suwanee; Echelon Golf Club, in Alpharetta; and Stone Mountain, in Stone Mountain.
Dallas, Texas
Named number one on the 2011 Golf Digest list of the Top 20 Cities for Golf, the Dallas-Fort Worth area offers a prime retirement setting for active adult golfers. The City of Dallas offers six municipal courses: Cedar Crest, Keeton Park, Luna Vista, Stevens Park, Tenison Highlands and Tenison Glen. The area also features a wide variety of public and private courses, including some at impressive active adult golf communities such as Robson Ranch Texas and Frisco Lakes.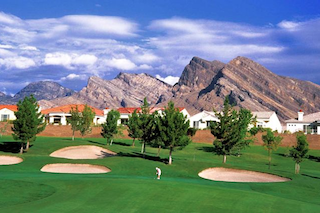 Las Vegas, Nevada
While many tourists come for the glittering Las Vegas Strip, this Nevada hot spot also features over 50 fun and challenging golf courses. Active adult golfers can enjoy memorable play at public and private courses, or relocate to one of the many impressive Las Vegas area communities. Just a few of the area's renowned golf courses include Shadow Creek, Las Vegas Paiute Resort, Bali Hai Golf Course and DragonRidge Country Club.
San Jose, California
Nestled in beautiful Northern California, San Jose offers a prime retirement destination for golf enthusiasts. Challenging public and private courses throughout the area let golfers enjoy year-round play. Just a few of the area's popular public courses include the Valley Course at Coyote Creek Golf Club, the Pasatiempo Course at Pasatiempo Golf Club, and the Mountain Course at Cinnabar Hills Golf Club. Active adult golfers may also find their dream retirement home at The Villages Golf & Country Club.
Orlando, Florida
Beyond its world-famous theme parks, Orlando offers spectacular golf courses for golfers of any skill level. Golfers can test their skill at a number of public and private courses and live in a nearby resort-style community. Some must-play area courses include those at Bay Hill Club and Lodge, Grand Cypress Golf Club and Orange County National Golf Center.
Austin, Texas
With five municipal courses and a wide variety of public and private courses, the Austin area offers active adults challenging golf in a dry, sunny setting. Some of the Austin area's most popular places to play include Barton Creek Resort and Spa, Falconhead Golf Course, Avery Ranch, Grey Rock Golf Club and Harvey Penick Golf Campus. Active adults who want true resort-style living, including three on-site 18-hole golf courses, may also find their dream home in Sun City Texas.
Myrtle Beach, South Carolina
With over 100 championship golf courses and 60 miles of uninterrupted shoreline, Myrtle Beach is coastal retirement perfection. Golfers can choose from a variety of municipal, public and private courses, many of which are easily accessible from fantastic lifestyle communities such as The Bays of Prince Creek, Lakeside Crossing or Carillon at Tuscany. Some of the top courses in the Myrtle Beach area include Caledonia, in Pawleys Island; The Dunes, in Myrtle Beach; and Barefoot Resort, in North Myrtle Beach. Throughout the country, active adults can find spectacular destinations featuring beautiful weather and challenging golf courses. These impressive cities offer an ideal place for a golf vacation or a resort-style retirement.