If you want to retire in Arizona, before thinking about which communities to consider, it's worth remembering that Northern Arizona and Southern Arizona are two very different places. Southern Arizona is hotter and winters are very mild, with only occasional snow flurries and a few nights below freezing. The farther south you go, such as Tucson or Green Valley, the milder it is in winter.
Also, Southern Arizona is a lot hotter in summer than Northern Arizona, and that might be a factor in your decision. Northern Arizona definitely has four seasons, and some residents of Southern Arizona have cabins there, which they go to in order to escape the intense summer heat.
You'll certainly see snow in Northern Arizona, which increases farther north and higher in elevation. Remember that the Grand Canyon is in Northern Arizona, and at about 7,500 feet above sea level, the canyon's access roads are often closed in midwinter.
If a mild summer and a snowy winter sound good to you, here are five attractive Northern Arizona communities to consider.
Mid $200s – Mid $300s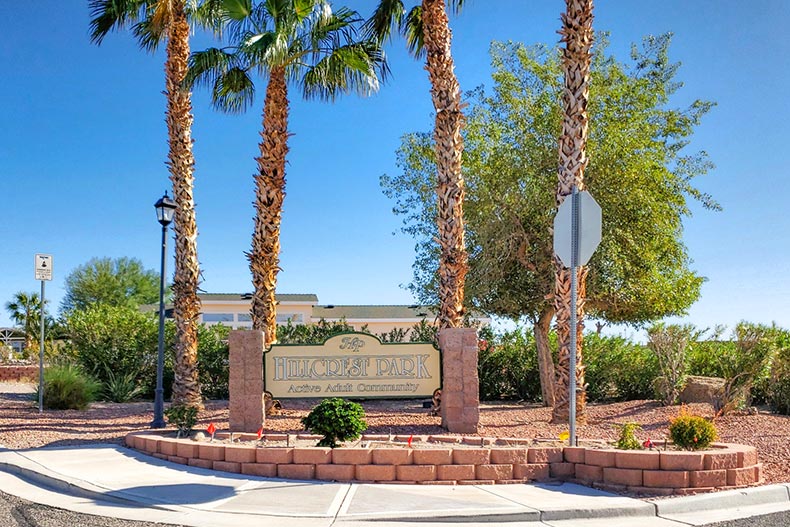 Also in Bullhead City, Hillcrest Park is four miles north of the city center and a three-minute drive from the Colorado River. It's a 55+ active adult community of 75 single-family homes. Floor plans range from 1,134 to 1,350 square feet and offer two bedrooms, two bathrooms, and a carport or one-car garage. Larger models include a den or third bedroom and have a two-car garage.
Amenities include a 3,600 square-foot clubhouse, an outdoor pool and spa, a library, billiards, table tennis, and an exercise area.
Request more information about Hillcrest Park.
Mid $200s – Low $300s
Canyon Trails at Fox Creek is a 55+ community of 460 single-family homes for active adults. Amenities include an outdoor pool, hiking and biking trails, and a clubhouse.
The community is five miles south of the center of Bullhead City, which is alongside the Colorado River and has a population of about 40,000 people. Due to its lack of elevation, this town has a hot climate, with average high temperatures over 100 degrees from June through September, and it rarely falls below freezing in winter.
Bullhead City is actually at sea level on the border between Arizona and Nevada. Las Vegas is about a hundred miles to the north—a 90-minute drive away—but it's almost a four-hour drive to Phoenix Sky Harbor International Airport.
Construction on the development began in 2016, and new homes are still being added. There are several floor plans, with the smallest at 1,052 square feet, and has two bedrooms, one bathroom, and a one-car garage. The largest homes offer 1,890 square feet and have two bedrooms, two bathrooms, and a two to three-car garage.
Request more information about Canyon Trails at Fox Creek.
High $200s – Low $400s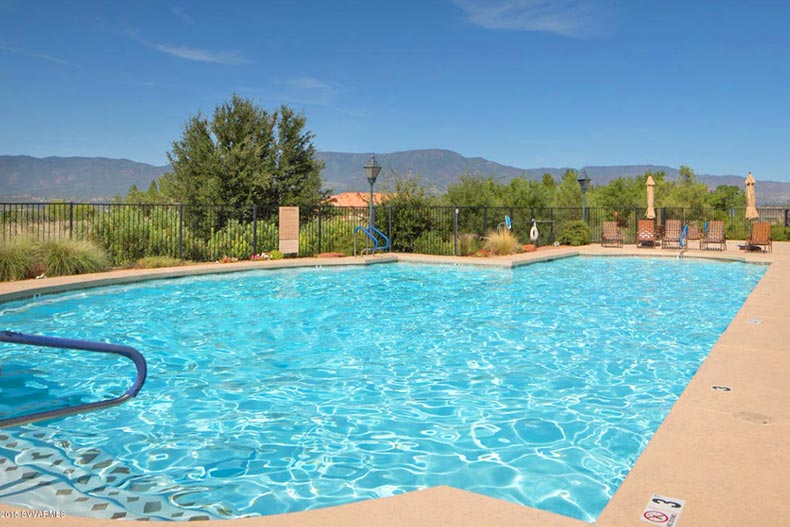 Cornville is a small town of a few thousand people in the Coconino National Forest at an elevation of 3,225 feet. The area appeals to homebuyers who enjoy an active outdoor lifestyle, thanks to its many hiking and biking trails nearby, and it's also a prominent birdwatching destination.
Dorado at Verde Santa Fe is a gated community of 96 homes for active adults. Ranging from 1,302 to 2,125 square feet, all homes in this community have two bathrooms, two or three bedrooms, and a two-car garage.
Residents have access to two clubhouses, a fitness center, two outdoor pools and spas, an 18-hole golf course, a restaurant, and hiking and biking trails. Dorado at Verde Santa Fe is 100 miles north of Phoenix, an hour's drive from Flagstaff, and 25 minutes from the popular tourist town of Sedona, surrounded by distinctive red sandstone rocks.
Request more information about Dorado at Verde Santa Fe.
High $400s – High $1Ms
Prescott is a charming mining town, a hundred miles north of downtown Phoenix at an elevation of 5,368 feet. This town has several active adult communities nearby, of which Prescott Lakes is the largest.
This community is not age-restricted and has 1,300 single-family, attached, and condo homes. There are numerous floor plans to choose from, with custom-designed homes available in the upper price range. All homes have a minimum of two bedrooms, two bathrooms, and a two-car garage. Some of the larger custom homes may have up to six bedrooms, five bathrooms, and a three-car garage.
Residents are automatically members of the 18-hole Prescott Lakes Golf and Country Club and have the option to become members of the Prescott Lakes Athletic Club. This has a 12,000 square-foot fitness center, indoor and outdoor pools, two tennis courts, and a basketball court. Other amenities include lakes, a library, walking and biking trails, and gardening plots.
Request more information about Prescott Lakes.
Low $500s – Low $2Ms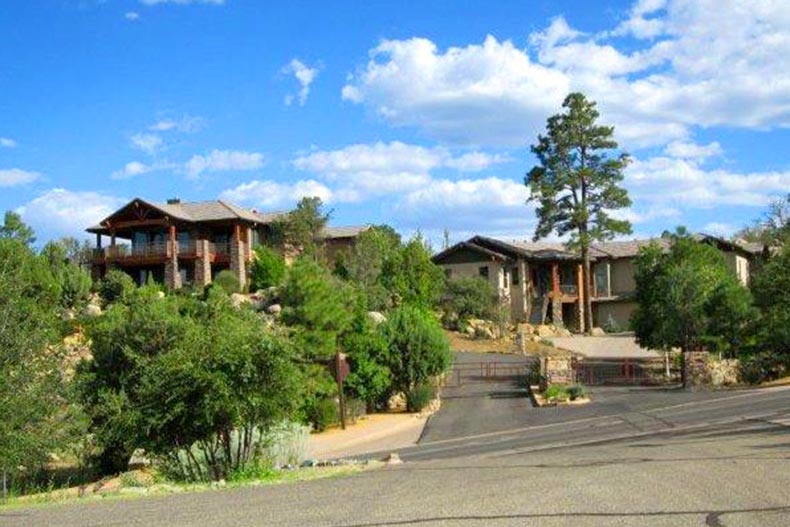 Hassayampa Village is a 10-minute drive west of downtown Prescott, and there are mountain views from this gated community with no age restrictions. It has 660 single-family, attached, and condo homes that come in a variety of sizes and styles.
Amenities include the 18-hole Capital Canyon Golf Club, a 30,000 square-foot clubhouse, a ballroom, a fitness center, aerobics and dance studio, an indoor pool and spa, an outdoor pool, a library, arts and crafts studios, tennis courts, a basketball court, and a volleyball court.