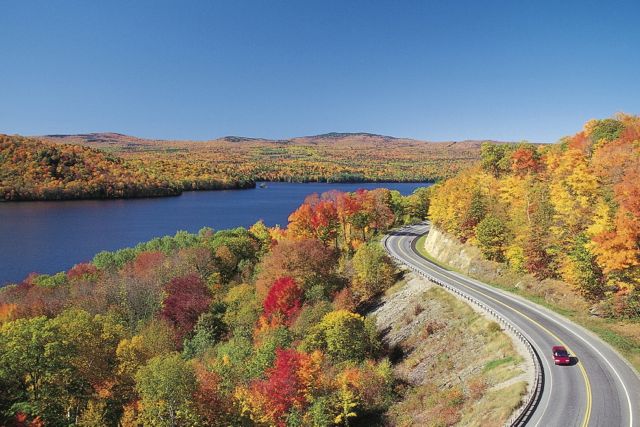 Active Adult Communities Overview
An active adult community, also known as a retirement community, or a 55+ community is ideal for adults who want to enjoy retirement without worrying about building repairs, lawn care or other home upkeep. 55 plus communities can consist of new houses for sale or resale homes. Homes range in size from one-bedroom apartments to 3- or 4-bedroom single family homes. An active adult community usually has a variety of features that appeal to retirees including walking trails, fitness center, pool, and other fun amenities. Homes may include luxury amenities such as large dining rooms, solar panels or other energy efficient features, large open living spaces and more. Many communities are located in urban areas which allow residents to discover shopping, dining, and other fun activities in their new town. Retirement communities in Connecticut can provide a great future for retirees who want to pursue an active lifestyle in a state with a multitude of activities and beautiful surroundings.
If you are interested in learning about the benefits of living in an active adult community in Connecticut please contact us for more information.
Overview
Connecticut is a great place for active adults looking to settle in the New England area. With approximately 3.5 million people, this state borders Rhode Island, Massachusetts, New York, and Long Island Sound which leads to the Atlantic Ocean. Although it is one of the smaller states in the country, Connecticut provides an ideal location for active adults to enjoy a beautiful climate with bountiful opportunities for recreation and entertainment along with excellent healthcare throughout the state.
Climate & Geography
Active adults looking for a great four-season climate will enjoy what Connecticut has to offer. Connecticut has a humid continental climate with summers averaging in the mid 80s and winters in the mid 30's. Most of Connecticut sees an even pattern of precipitation over 12 months with both rain and snow. The state also averages 56% of days with sunshine, which is higher than the national average.
There are 169 incorporated towns in Connecticut so you can find everything from a small rural town to a large bustling city. The state capital is Hartford and is also the state's third largest city. Most of the state's retirement communities are located in the Hartford area, an ideal location for those who prefer an urban lifestyle. The Connecticut River is the longest river in the New England area and spans 410 miles starting at the U.S. Canadian border and discharging at Long Island Sound.
Recreation, Culture & Entertainment
Connecticut is rich in history and culture. Becoming the 5th of the 50 United States in 1788, Connecticut is known for being the birthplace of many constitutional changes in the early part of America's history. The Connecticut Freedom Trail is a popular attraction among history buffs as it documents and designates important sites along the trail used by thousands of African Americans who were fleeing slavery.
Active adults who live in Connecticut enjoy a myriad of choices for recreation, dining, luxury shopping, and other entertainment. Golfers will love the numerous public and private courses scattered throughout the state. During the winter months skiers will find multiple venues that cater to downhill and cross-country skiing. Those living in Southern Connecticut have access to fishing, boating, walking trails, and water sports along the coastline of Long Island Sound.
Numerous music festivals visit Connecticut each year, including the International Festival of Arts & Ideas, the Hot Steamed Jazz Festival, and The Gathering of the Vibes, an up-and-coming music festival in Bridgeport. Residents are sure to find multiple activities that cater to their interests and hobbies. Those with an interest in music and the arts have a great selection of concerts and museums to choose from.
Cost of Living
Taxes in Connecticut are slightly higher than the national average. Income tax is based on total income and is divided into six brackets ranging from 3% to 6.7%. The state levies a sales tax on goods of 6.35% and Connecticut residents also pay the 2nd highest average on property tax.
Homes located in Connecticut have a median cost of approximately $226,000. Connecticut also has the most multi-million dollar homes in the northeast and second in the country behind California. While the cost of living in Connecticut might be slightly higher than the national average, many say living there is worth every penny.
Healthcare
Connecticut offers excellent health care options for residents. There are approximately 332 active physicians per 100,000 residents. With 24 major hospitals in Connecticut, residents are almost always living near to medical services incase of an emergency. On average these hospitals provide care for more than 425,000 patients yearly. With numerous hospitals and specialized medical centers, adults living in a senior living community should feel good knowing they are never located too far away to visit a medical specialist.